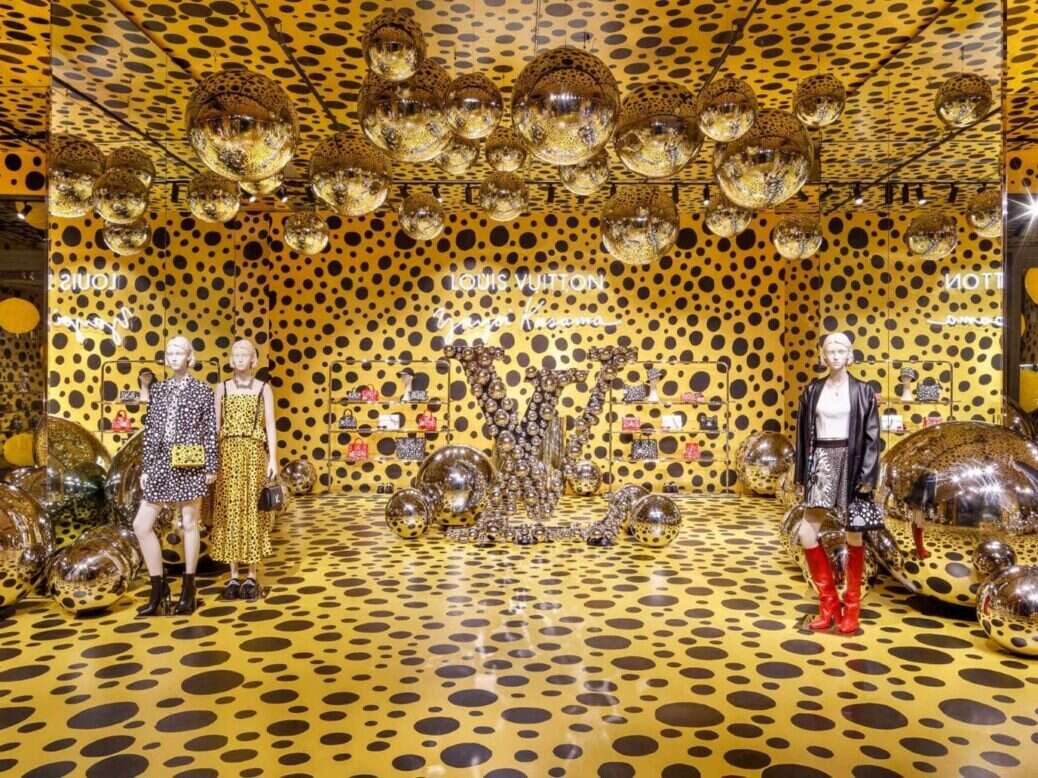 Louis Vuitton has unveiled its biggest collaboration to date with Yayoi Kusama, presenting a colorful collection of clothing, bags and accessories at pop-up stores in New York's Meatpacking District and Harajuku in Tokyo.
It's the second time the French fashion house has partnered with the Japanese contemporary artist; the first collaboration, over a decade ago, was overseen by then artistic director of Louis Vuitton, Marc Jacobs.
Titled the Dots Infinity Collection, the 2012 partnership ran alongside Kusama's retrospective art show at the Whitney Museum of American Art in Manhattan and featured a range of garments and accessories adorned with the artists' signature polka-dot motif.
[See also: Louis Vuitton Launches LV Diamonds Collection]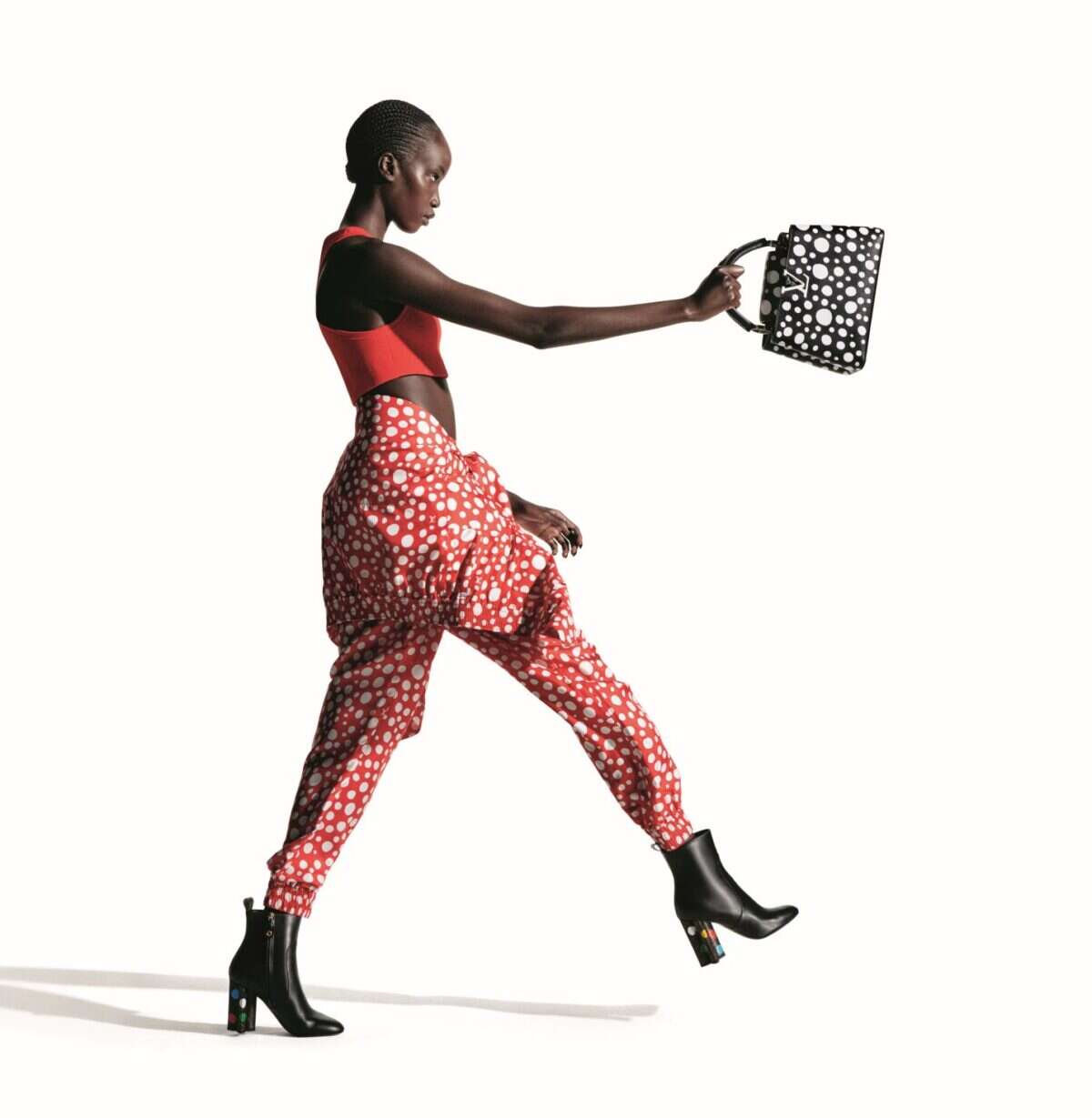 Now, Louis Vuitton has once again joined forces with Kusama to craft an even bigger collection that spans everything from sunglasses and trainers to silk scarves and fragrances. Running alongside the launch of the collection is an international campaign starring supermodels like Bella Hadid and Gisele Bundchen.
For the first drop, which launched on 6 January, a cutting-edge serigraphy technique was used to reproduce Kusama's brushstrokes and emboss Louis Vuitton's leather goods with brightly colored 3D dots that are so realistic they appear hand-painted.
The first drop also includes Kusama's most recognizable 'infinity dots', something the avant-garde artist described as a "desire to predict and measure the infinity of the unbounded universe, from my own position within it, with dots," in her autobiography, Infinity Net.
Here, Kusama's signature palettes of black and white, red and white, yellow and black, and black and red are used to render her dots on an array of garments and accessories including Louis Vuitton sneakers, baseball caps and the Maison's mascot Vivienne doll.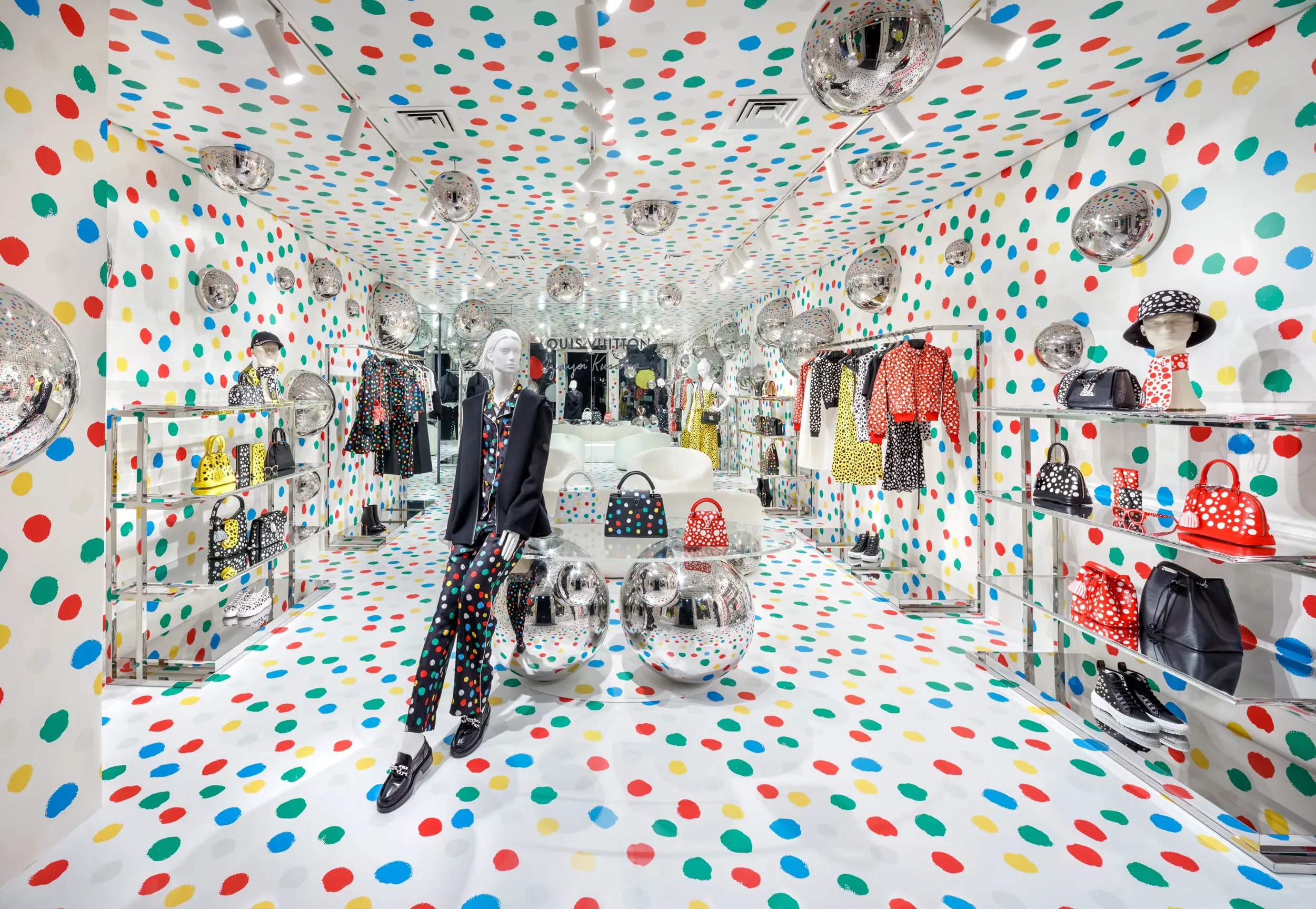 Another staple motif seen in Kusama's work is her obsession with flowers. As part of the first drop, her distinctive 1993 Flower painting has been used to inspire the intricate floral design rendered across a range of leather bags, wool suits and cotton shirts. The second drop, of which details are sparse for the time being, will be revealed on 31 March 2023.
It's not the first time the French fashion house has teamed up with a world-renowned artist. During its history Louis Vuitton has invited heavyweights from across the world of art and design to collaborate including Takashi Murakami, Richard Prince and Sol LeWitt.
Last year, the iconic brand celebrated its founder's bicentennial birthday with its 200 Trunks, 200 Visionaries exhibition in Beverly Hills, showcasing 200 unique trunks designed by an array of artists, actors, athletes and activists.
[See also: David Hockney to Open Immersive Exhibition in London]