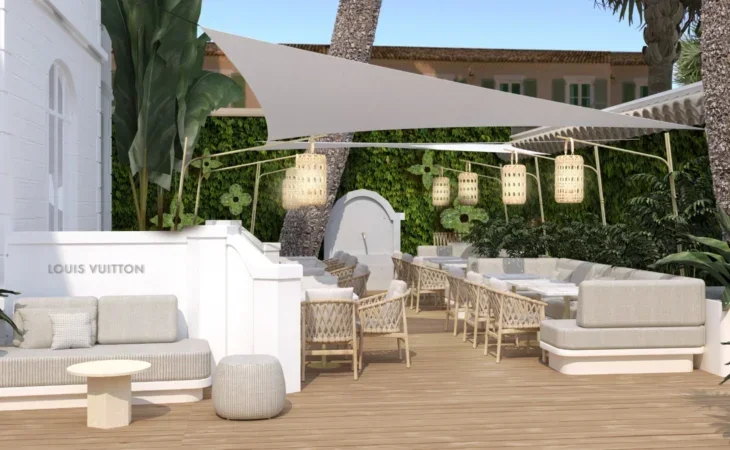 Louis Vuitton is set to open its first restaurant in France this summer, helmed by talented Michelin-starred chef Mory Sacko. It will come as little surprise to discover that the chosen location for the gourmet eatery is St Tropez on the glamorous Cote d'Azur.
Situated within the elegant White 1921 Hotel in the historic Place des Lices, the restaurant will welcome diners from June 17. Those that have been lucky enough to visit Sacko's one Michelin star restaurant, MoSuke, in Paris will no doubt have high expectations.
The 29-year-old chef has carved out an impressive reputation for his inventive dishes that bring together flavors from West African, French and Japanese cuisine. The resulting culinary creations are simply delicious.
[See more: St Tropez Glamor: Inside Chateau de La Messardière]
Diners visiting Louis Vuitton's restaurant in St Tropez later this month can expect a menu in keeping with his tried and tested style of cooking. The young chef has created a selection of largely plant-based cuisine which draws on the bounty of local produce from the French Riviera while staying true to his roots.
Highlights include an innovative take on ekiben (a traditional Japanese lunchbox found on trains) served in custom-made wooden trays and glass containers decorated with preserved foliage and flowers.
Other tasty dishes include a selection of grilled amberjack, crayfish, prime rib and rich tagines presented in beautiful ceramic dishes, perfectly complemented by a raw fennel and mango salad, and plantain spiced with smoked paprika.
Guests can enjoy their food al fresco, soaking up the Provence sun on the bright, airy terrace. Designed with Sacko to bring his creative vision to life, the restaurant features unique works of art and features plenty of beautiful natural materials including travertine, wood, rope and rattan.
The St Tropez restaurant is Louis Vuitton's second super-exclusive dining establishment. In February 2020, the luxury fashion brand unveiled its first café and restaurant atop the Maison's flagship store in Osaka, Japan, overseen by Joël Robuchon's protégé, Yosuke Suga.
[See more: The Chefs with Most Michelin Starred Restaurants]