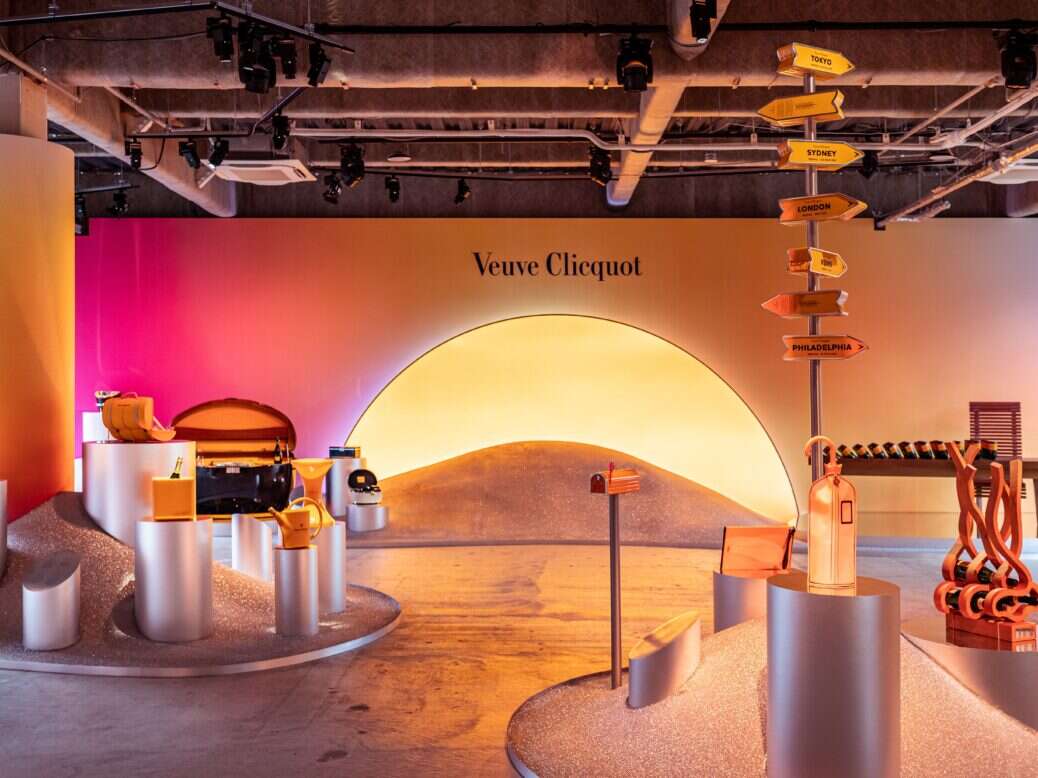 After taking over the Venice Simplon-Orient-Express earlier this year, Veuve Clicquot is continuing its 250th birthday celebrations with a traveling exhibition that is coming to Los Angeles this fall.
Conceived in collaboration with French art curator Camille Morineau and designer Constance Guisset, the exhibition – titled 'Solaire Culture' – will run from October 26 through November 17 at the 468 Rodeo Drive building which is currently hosting the Louis Vuitton '200 Trunks: 200 Visionaires' exhibition.
Paying tribute to Madame Clicquot, the tenacious 'Grande Dame of Champagne' who took over her husband's legendary wine business when she was widowed at the age of 27, the exhibition is led entirely by female artists.
[See also: Inside the Salvatore Ferragamo Exhibition: Women in Balance]
"We are very proud to announce an exhibition curated entirely by women, led by Camille Morineau and Constance Guisset, and solely featuring internationally renowned women artists," said Carole Bildé, marketing and communications officer at Veuve Clicquot.
"Madame Clicquot showed us the way; guided by her, the House is committed to supporting bold and creative women who forge a path for generations to come."
Esteemed female artists from across the globe were commissioned to create original works inspired by Madame Clicquot's life and work revolutionizing the champagne industry.
The pieces on display include a selection of fascinating historical documents including a letter signed by Madame Clicquot, an original bottle of Veuve Clicquot from the 1840s salvaged from a shipwreck in the Baltic Sea, and a portrait of Madame Clicquot reinterpreted by world-renowned Japanese artist Yayoi Kusama.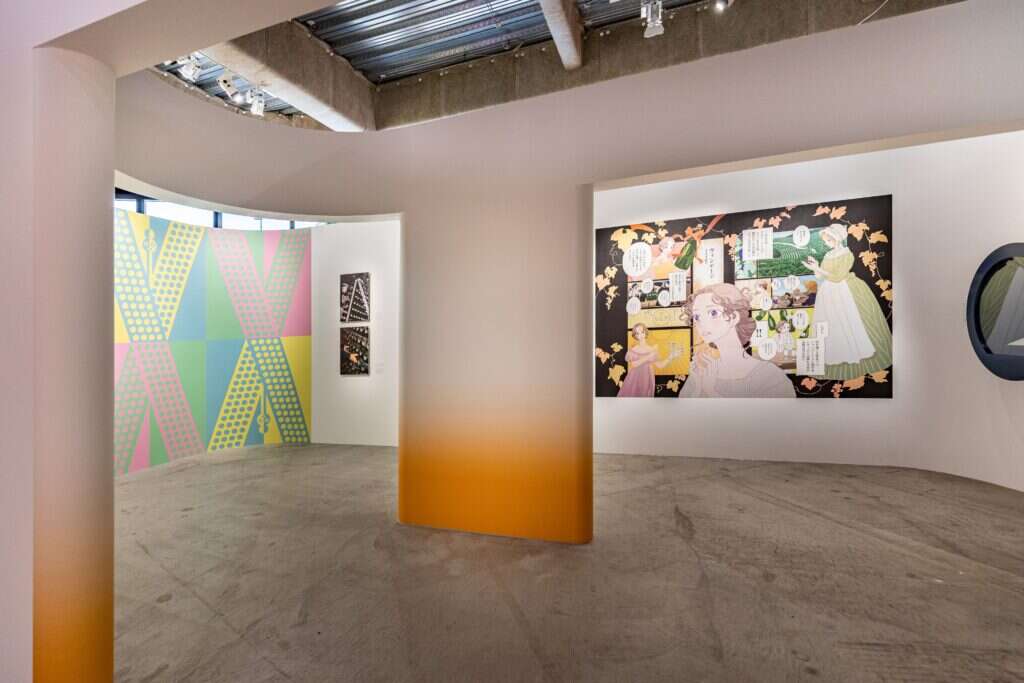 Other artists showcasing their work include London-based painter Cece Philips, Italian illustrator Olimpia Zagnoli, and Japanese Manga artist and fashion writer Moyoco Anno. The Solaire Culture exhibition, which kicked off in Tokyo in June, will also feature screenings of a film delving into Veuve Cliquot's winemaking secrets and a boutique displaying the champagne house's newest La Grande Dame Vintage.
"This exhibition is an unprecedented event for Veuve Clicquot and the symbol of our capacity to dream big and constantly innovate," said Jean-Marc Gallot, president and CEO of Veuve Clicquot.
"Now in the United States, a key market for the House, this exhibition comes to Los Angeles, a sunshine-filled city where art, design and style thrive, and will highlight the House's know-how typical of Champagne winemakers, the life of Madame Clicquot, our iconic Yellow label and the many works produced for Veuve Clicquot in the 20th century by artists such as Yayoi Kusama."
[See also: House of Fine Art Mykonos Hosts All-Female Exhibition]
Solaire Culture runs October 26 – November 17 at 468 North Rodeo Drive from 11am – 8pm. Tickets will be released September 22.