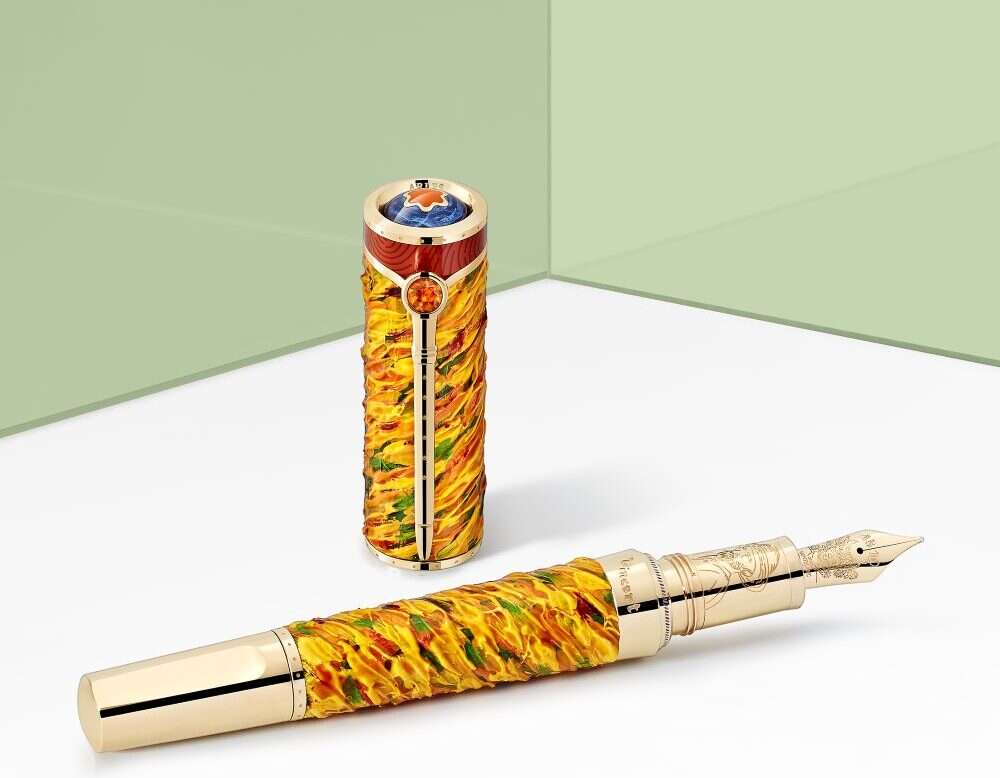 Montblanc will release limited edition pens inspired by the paintings of legendary Dutch artist Vincent Van Gogh as the luxury stationery and accessories brand launches its first rendition of its Masters of Arts Collection.
With this edition designed in collaboration with the Van Gogh Museum, the Masters of Art Collection will honor the works of great artists throughout human history, encompassing various epochs including the Renaissance, the Baroque era and Impressionism.
And as the Van Gogh Museum celebrates its 50th anniversary this year it is, perhaps, no coincidence that Van Gogh has been selected as the first artist of Montblanc's collection, which is billed as the successor to its previous Montblanc Patron of Art collection.
[See also: Follow in Van Gogh's Footsteps on This Private Jet Tour]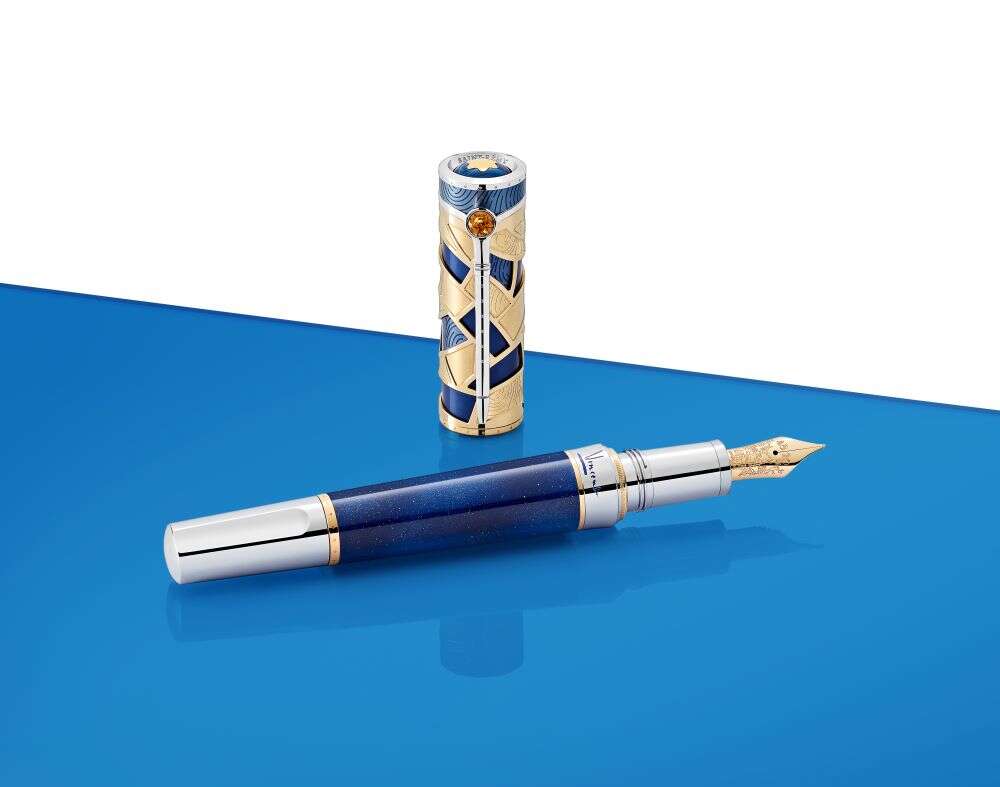 Born in the Netherlands in 1853, Van Gogh is one of the most famous and influential artists in Western art history.
Today, his use of vivid colors and iconic brush strokes are seen as a precursor to the modernism movement, as the Impressionist artist used thick paint application to depict movement within his portraits and depictions of nature, most notably the scenery of Provence.
It's these paintings created during this period, in which the artist was notably prolific – 187 paintings in Arles, and 142 in Saint-Rémy-de-Provence – that are featured within the collaboration line of writing instruments.
[See also: Paul Lindahl on Transforming Art with Technology]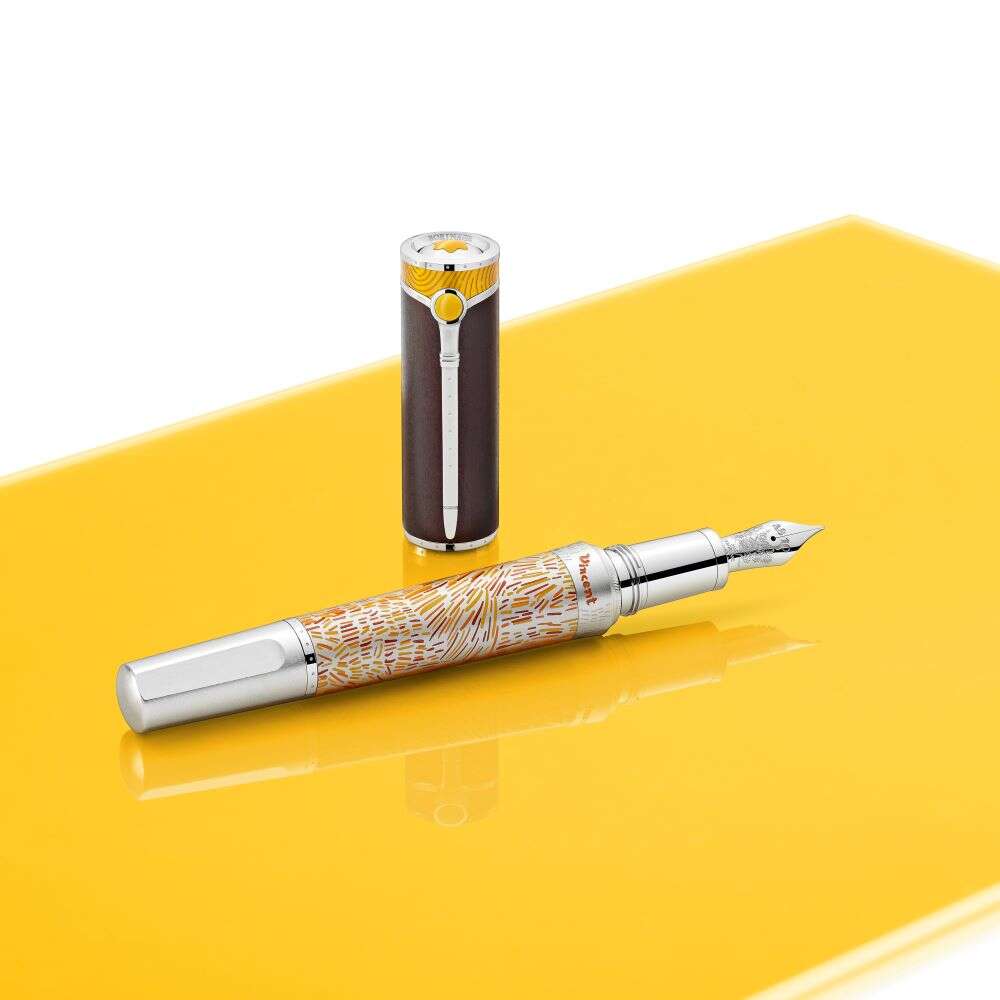 With five different pen designs in total, Van Gogh's Sunflowers (1888), The Harvest (1888), Wheatfield with Crows (1889), and his last painting Tree Roots (1890) all serve as individual inspiration for the pens, reflected from the meticulously designed interior to even the minute details of the nib. Wheatfield with Crows serves as the base of inspiration for two pen designs, in which one is in the limited capacity of only eight pieces available.
The technological design of each writing instrument will remain the same throughout the Masters of Arts series, despite the artist they are honoring naturally changing. The 1.61 golden ratio has been used when designing these pens, with each instrument featuring an embossed 1.61 Phi symbol upon its solid Au 750 gold nib.
From $3,465 to $168,000, montblanc.com