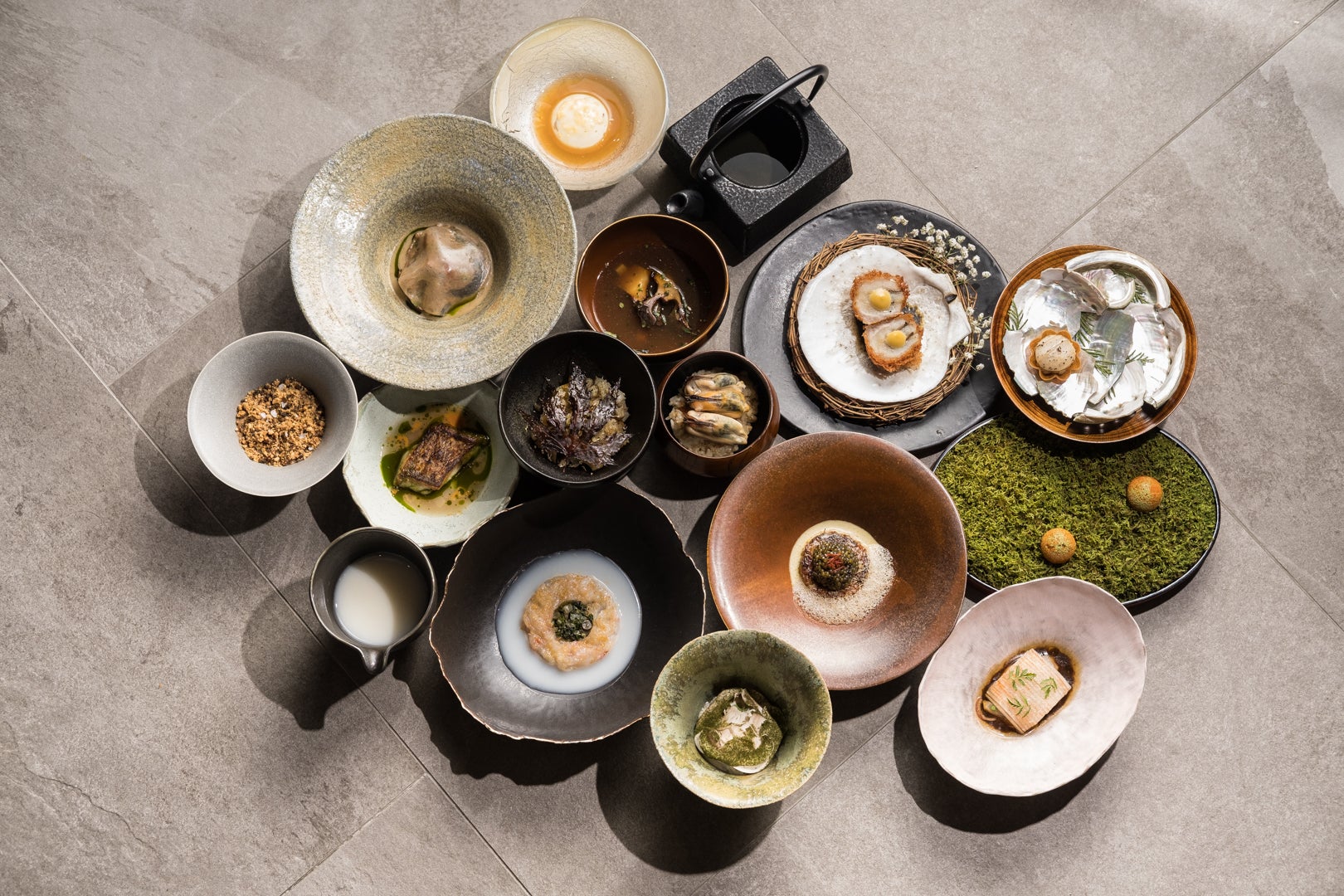 Atomix NYC will mark its return to service this week with the launch of a specially-curated bento box paired with a bottle of Dom Pérignon Vintage 2009.
The two-Michelin-starred restaurant has been unable to serve its renowned Korean cuisine for much of 2020 due to the Covid-19 pandemic. While many businesses rushed into adapting their service for takeout, head chef Junghyun Park took his time in order to ensure Atomix's world-class standards did not suffer.
Reopening the doors for the first time since March is certainly a cause for celebration. They are now offering their loyal customers the chance to mark the occasion in fine style with a wonderous Korean feast and a bottle of champagne to match.
The menu has been specifically developed to enhance the champagne and vice versa. As such, all menus are set and alterations are unavailable, but avid fans of Atomix will know to trust the meticulous methods of Junghyun. The bento box offers a selection of fine ingredients complemented with two rice dishes.
Customers will be able to order the Atomix x Dom Perignon To-Go menu on July 23 and  24 for pick up. Each night, 25 sets of dinner for two paired with a bottle of the Vintage 2009 will be available via Tock at $350. It represents good value for money when you consider a bottle of Dom Perignon 2009 can sell for upwards of $200.
The reopening of Atomix is another hugely positive step in the right direction for New York, which has been hit harder by Covid-19 than any other major city in the world. Many restaurants have also been able to reopen for outdoor dining (click here for our round-up). However, for the Michelin-starred restaurants who pride themselves on delivering the very best in dining and usually work on razor-thin margins, the route to normal service is far less clear.
Atomix x Dom Perignon To-Go
Savory Dishes
Stripe jackfish, sea bream, elderberry caper, spinach
Langoustine, cucumber, fava bean, pine nut
Abalone, bacon, egg yolk, spicy apple puree
Dudu seon, sea urchin, egg jidan, wood ear mushroom
Halibut, glazed green plum, oyster mushroom, miyeok salad
Wagyu, fermented pork jeotgal, deapa, preserved meyer lemon
Rice Dishes
Doenjang rice, bamboo jangajji, candied anchovy, chive
Seaweed rice, grilled myungran, chopi leaf, trout roe, gyeran mari