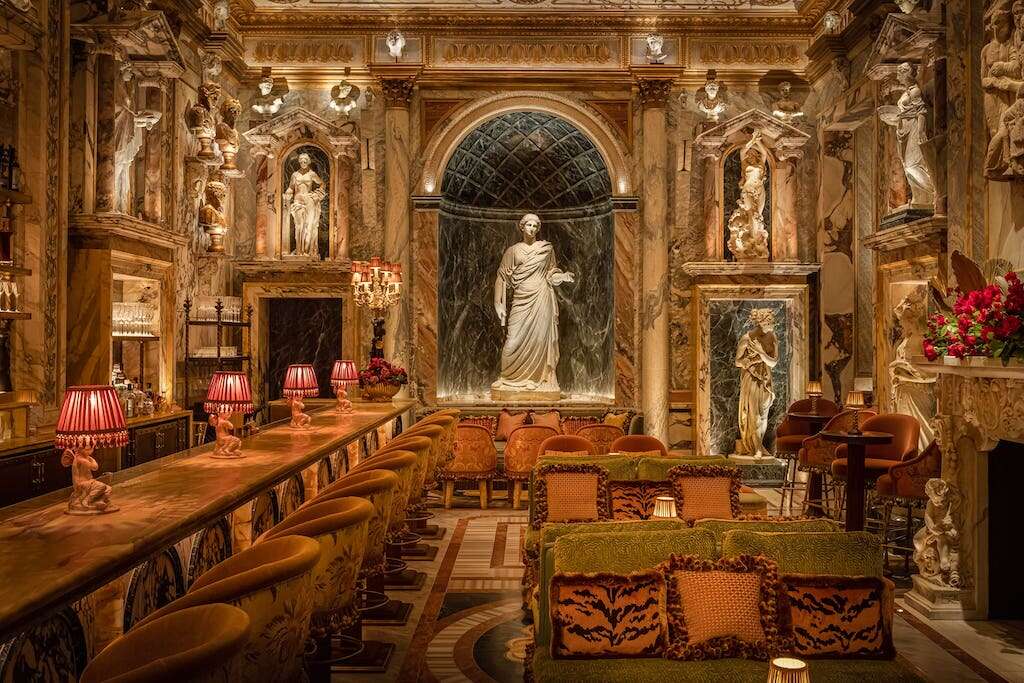 Unless your head has been under a rock, you'll know all about Bacchanalia: Richard Caring's (that's the man behind Annabel's and The Ivy) latest offering has been taking London (and so by default, Instagram) by storm with its outlandish interiors, which feature a Damien Hirst, no less.
Now, Bacchanalia has done the impossible by becoming even more exclusive with the launch of its own private members' club, Apollo's Muse. Hidden within the walls of the same building but separated from the main restaurant by two ultra-heavy and ultra-serious-looking doors (there is a separate, private entrance for those guests who'd like to avoid a public appearance), the space is, quite frankly, outrageous.
While Bacchanalia was famously outfitted by Martin Brudnizki, Caring has gone it alone for Apollo's Muse. Boldly going against the current penchant for so-called 'quiet luxury', the rectangular room is bedecked top to bottom with marble and features pieces of art rivaling that of the world's leading museums.
[See also: The Best Private Dining Rooms in London]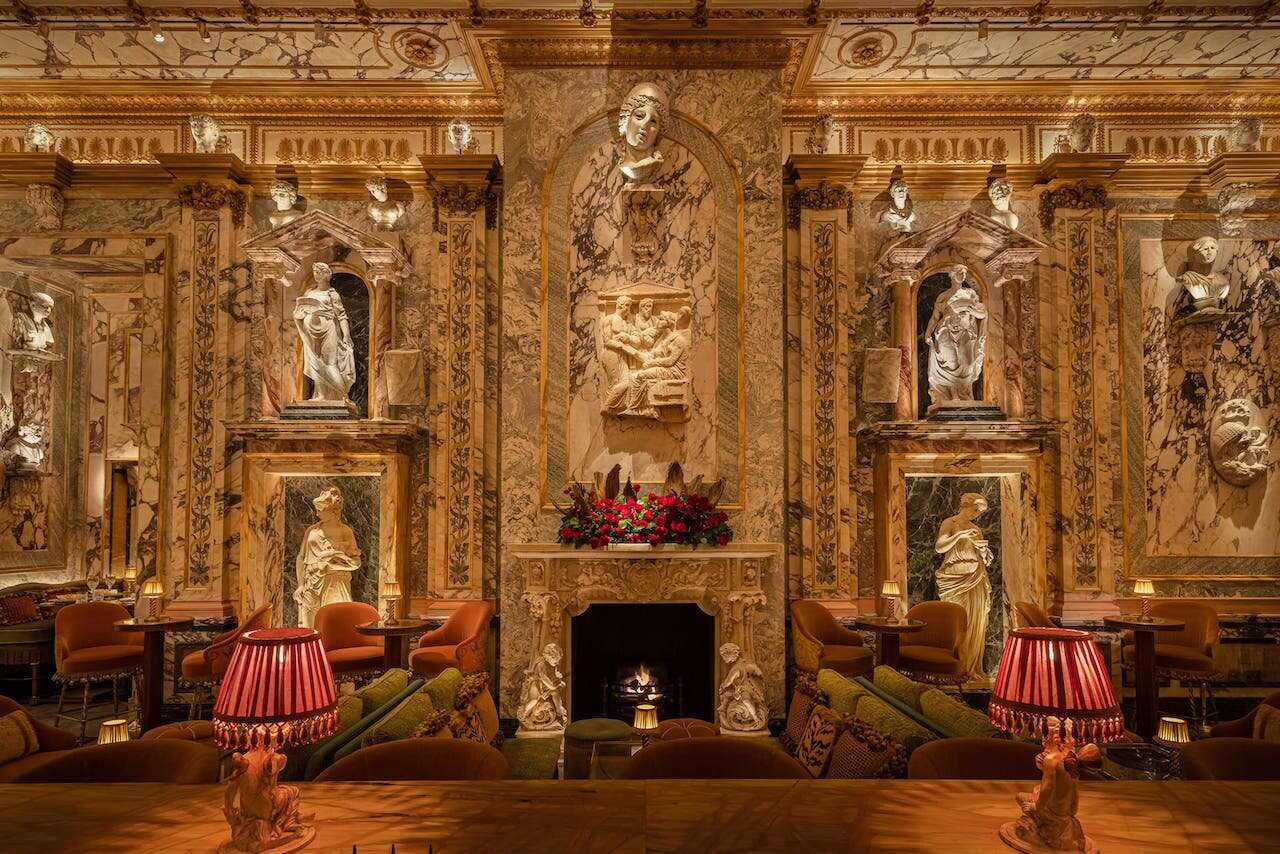 Among those artworks are a series of original Greek and Roman statues, including the namesake Apollo's Muse, which dates to the 2nd century; a 1st/2nd-century Roman marble Venus; and a Greek funerary lekythos from the 4th century.
On the menu is a selection of fine wines and spirits, with a specially created cocktail list courtesy of Apollo Muse's bar team including the Bacchanalia Martini featuring a blend of Bacchanalia Gin, Citizen of Soil olive oil and olive leaf essence. 
There is no option for formal sit-down dinners (you can head to Bacchanalia beforehand if that's what you're after, though), so the food list is more about small, sharing plates – expect the likes of jacket potato with caviar, a Wagyu burger and lobster rolls.
Seating is intentionally cozy, with the team hoping to gently introduce members they think may share common interests, whether professional or personal. For a little more privacy, a secluded booth-style area (complete with its own marble figure) can be reserved.
[See also: New Hilma af Klint & Piet Mondrian Exhibition at Tate Modern]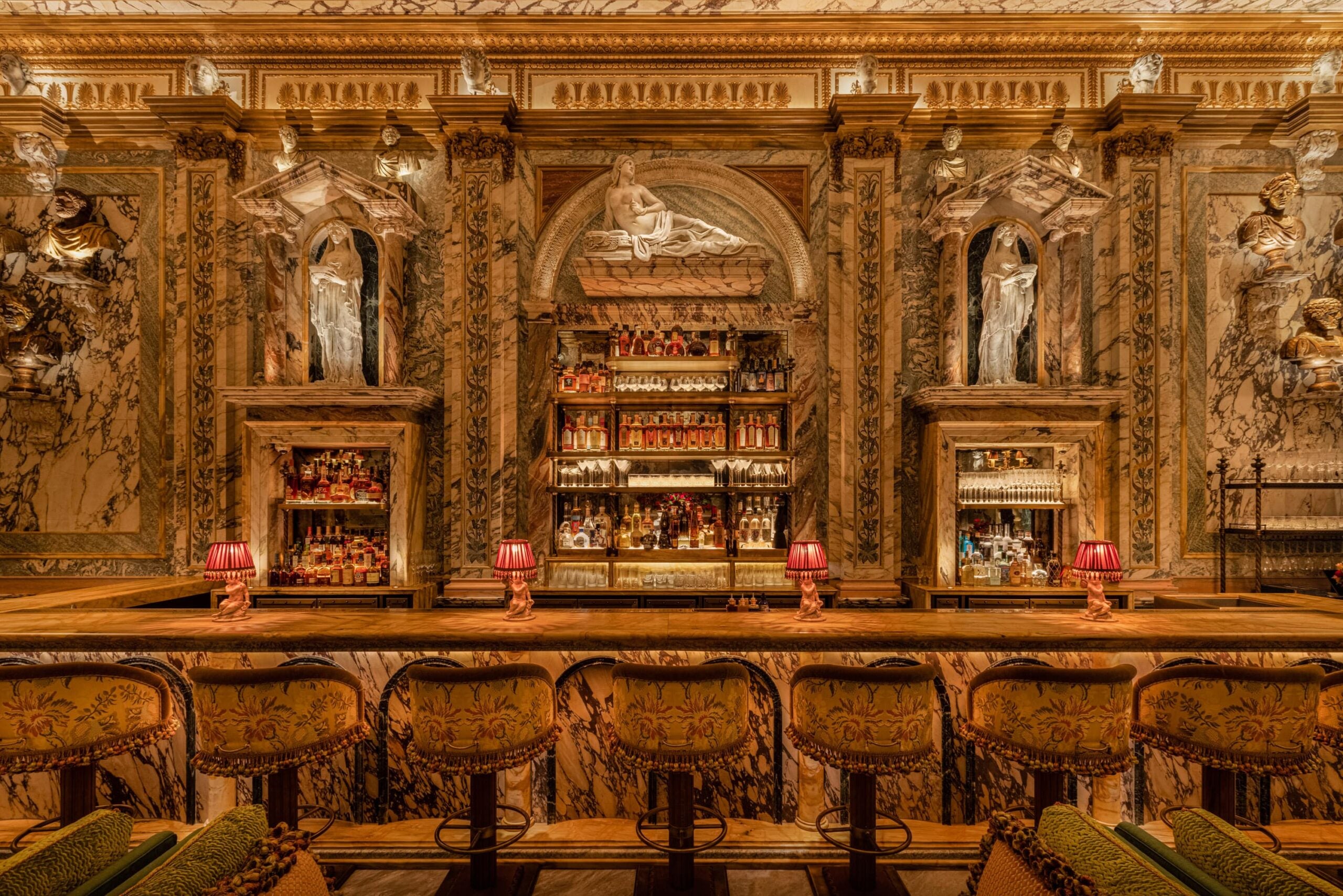 Apollo's Muse will host a DJ set every night, as well as a carefully curated selection of live music performances – there's even a marble balcony overlooking the main club for intimate vocal renditions. 
And what about that membership? For those hankering at a chance to get on the list, it's a combination of invitation and application; members can recommend acquaintances, but they will still be subject to careful consideration. (Apollo's Muse hasn't revealed the exact membership criteria, but you can expect it to be thorough.)
Once (or if) accepted, Apollo's Muse members will not only gain access to the venue itself but also to its private concierge service, which is able to assist with any bespoke requests or reservations in London and beyond.
[See also: Michelin Star Guide 2023: Best Restaurants in the UK Announced]