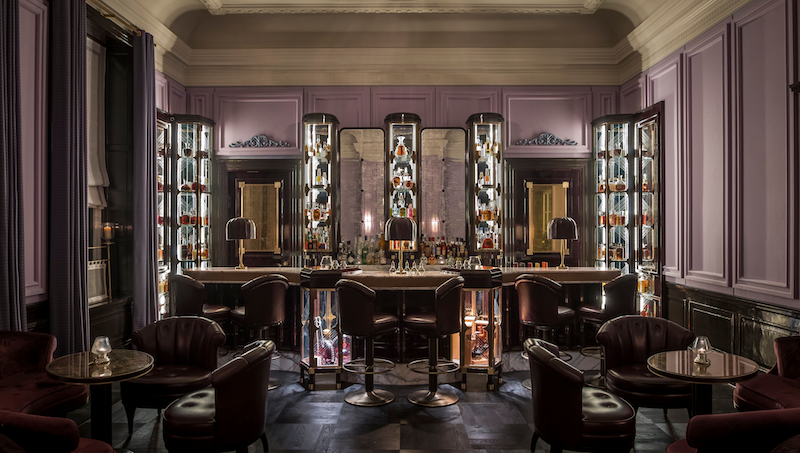 As many budding at-home bartenders will tell you, it's often tricky to replicate your favorite cocktail at home. Maybe the glass isn't right, or you're missing that exact ingredient; whatever it is, achieving a bar-standard cocktail is no mean feat.
To help, we've enlisted the wise advice of Gleneagles' head of bars, Michele Mariotti, who has imparted some cocktail-making wisdom. Mariotti joined the Scottish hotel in 2020, bringing with him a wealth of experience from some of the world's finest hotel bars.
Under his lead, Gleneagles serves some of the best cocktails in the region, utilizing not just the expected whisky, but also a number of other international spirits to make fun, creative drinks with a sustainable edge.
So, what can we do to improve our home bartending? "The main ingredient that is often overlooked is ice," Mariotti tells Elite Traveler. "The best thing you can do to instantly increase the quality of your drinks is to freeze larger cubes. 
[See also: The Best Scotch Whisky Brands in the World]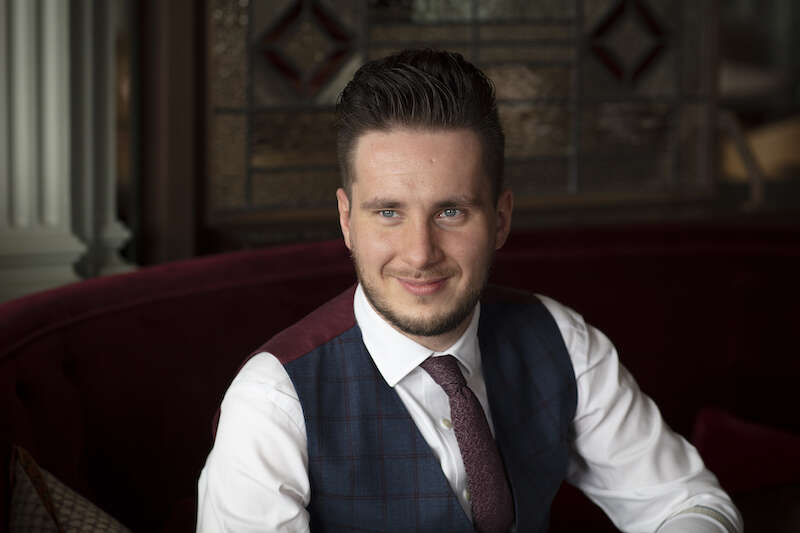 "It is very easy and space efficient to freeze ice in larger, one-liter containers, and then chop it into smaller pieces with an ice pick. An ice pick is very affordable, and it really helps deliver great quality ice."
This might sound time and labor-intensive for an at-home happy hour, but Mariotti says: "It's absolutely worth it! You can also buy larger ice trays if you cannot be bothered to do the chopping.
"Another thing that I believe is very important is to buy less equipment, but to ensure that it is of high quality. There is a brand called Birdy that produces outstanding equipment that will last a lifetime, works without fail and looks the part."
Ready to put Mariotti's advice to the test? The bartender has shared the recipe for one of his signature serves, the Bell Pepper, served at Gleneagles' iconic American Bar. "When creating the Bell Pepper cocktail, we were looking at ways to introduce a take on a spicy margarita that has a richer flavor profile and allows us to maximize some of the secondary ingredients we have in our hotel," he says.
[See also: The Best Sipping Tequila Brands in the World]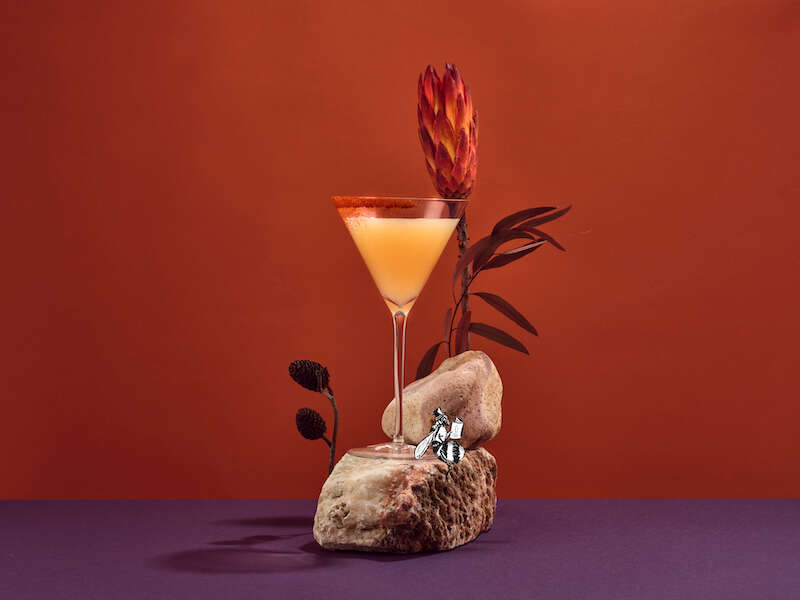 "That's why we decided to roast bell pepper stalks and cores and infuse them in Casamigos Tequila to extract a lot of the flavor that these often-overlooked parts of a bell pepper can give."
The result is sweet and tangy, with just a little bit of smoky spice thanks to its paprika rim. Want to up the heat? Throw in a couple of jalapenos before shaking. Prefer a smoky marg? Mariotti recommends switching out the tequila for mezcal: "This will amplify some of the richer notes you get from roasting the stalks."
[See also: Cocktail Recipe: The Flame of Love by Grey Goose]
Ingredients

– 2 spoons of marmalade
– 25 ml of lime juice
– 25 ml Cocci Rosa or any other aromatized wine
– 50 ml bell pepper-infused tequila
– Salt and paprika
Method

To make the Bell Pepper infused tequila: Separate the stem and pith from the bell pepper. Use the flesh for making your favorite dish and keep the stem and pith (including seeds) for the tequila. Roast the stem and pith in the oven at 160 degrees for 30 minutes and let them cool. Pour one bottle of tequila over the roasted pepper and leave in the fridge to infuse overnight. Strain the ready-made liquid into a bottle. One bottle will give you 14 drinks.
Place all ingredients except the salt and paprika in a shaker and fill with ice before shaking vigorously. Strain into a martini glass rimmed with salt and paprika powder.