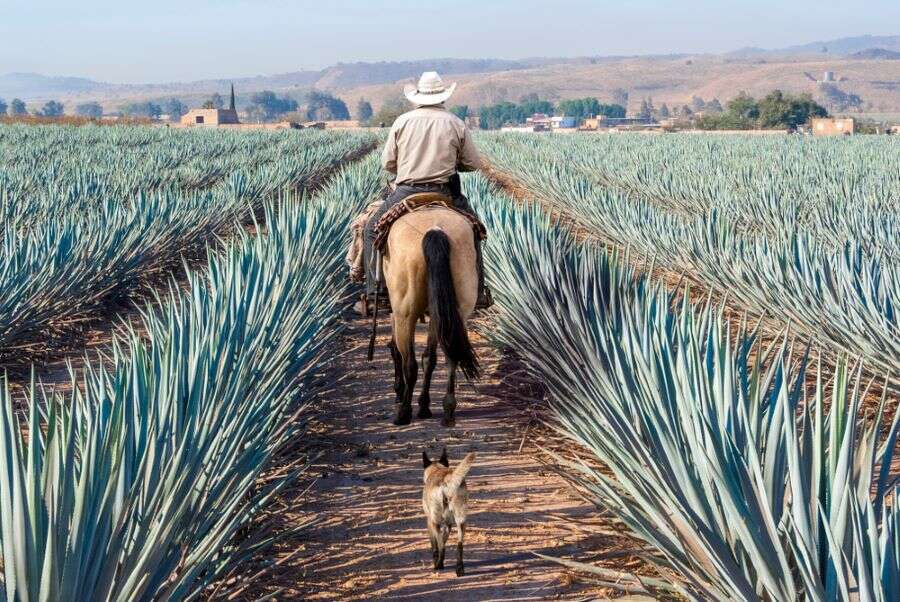 Agent of chaos club shot no more; in recent years, tequila has enjoyed a remarkable ascent to premium sipping spirit, and we're all the better for it. Whilst Patrón is often credited as the godfather of high-end tequilas, its meteoric rise means that those with a taste for that sweet agave nectar have plenty of brands to browse through. And yet admittedly, it can be difficult to distinguish the best sipping tequila brands from each other.
When selecting a tequila, there are a few factors to keep in mind. Firstly, there are five types of sipping tequila: blanco, a clear spirit that is rested for no more than 60 days; joven, which means young tequila, the best versions of which are blends of unaged and aged tequilas; reposado which is aged in oak casks for a minimum of two months; anejo or old tequila, aged between one and three years to produce a dark spirit; and finally extra anejo tequila, which is oak-aged for at least three years but often longer. 
[See also: The Most Exclusive Tequila Tastings in Mexico]
Then of course, comes the question of mezcal. No, mezcal is not, as many claim, just a smokier version of tequila. In fact, it's just a difference of regulations: While both are agave spirits, tequila must be made from blue weber agave, while mezcal can be made from any variety. In other words, all mezcals are tequila, but not all tequilas are mezcal.
Another fact to note is that sipping tequila, like champagne, is protected by appellation of origin and can be produced only in the Mexican state of Jalisco and certain parts of Guanajuato, Michoacan, Nayarit and Tamaulipas. Finally, by law, tequila has to be at least 51% blue weber agave. This is harvested by hand by experienced farmers known as jimadors, making tequila a very labor-intensive spirit to produce. 
Here, we look at some of the best sipping tequila brands on the market today that have been specially crafted to be slowly savored.
[See also: Tequila's Sunrise: From Nightclub Shot to Premium Spirit]
Casa Dragones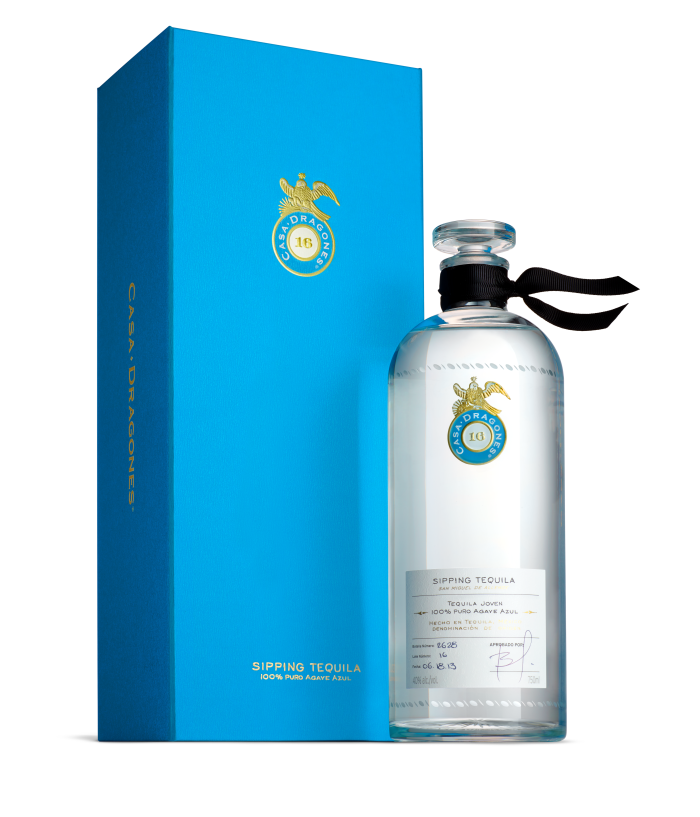 Casa Dragones agave is hand-harvested in The Valley of Tequila in Jalisco, famed for its rich volcanic soil. Left to mature for between seven and nine years, it is only when it is at its optimum sweetness that the crop is ready to begin the process of becoming a sipping tequila. Time and care are taken to craft batches of no more than 500 at a time to ensure the highest quality and taste. The tequila house uses an ultramodern and sustainable elaboration process that puts less pressure on water supplies and has been fine-tuned to deliver its exceptionally clean and smooth brand of tequila. 
Those looking for something special should opt for the Casa Dragones Joven expression. Made from 100% blue weber agave, it is hand-finished by the maestro tequilero by blending un-aged silver tequila with just the right amount of extra-aged tequila from American oak barrels. As well as being individually signed and numbered, each hand-made crystal bottle is engraved by artisans using the traditional Mexican technique of pepita, helping to preserve this centuries-old craft. 
[Read more: The Most Expensive Tequila in the World]
Casa Noble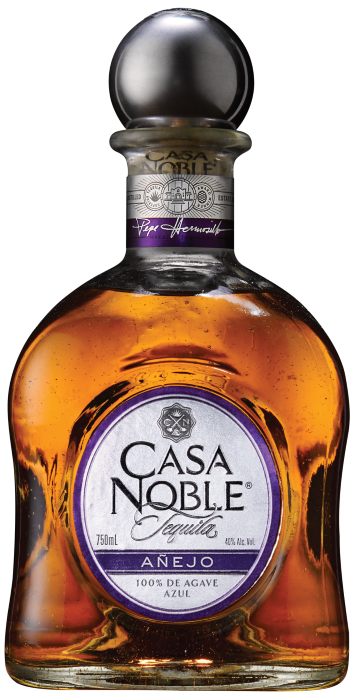 Casa Noble may have been established in 1997, but founder and maestro tequilero Jose "Pepe" Hermosillo's family has been in the tequila business for nearly 300 years. Casa Noble started life as Hermosillo's passion project, with a simple but ambitious goal of creating the best tequila brand. Since then, the Casa Noble has grown into one of the US's best-selling premium tequilas. It is also one of the first tequilas to be certified organic, and the high-quality blue weber agave that is grown in Jalisco's volcanic soil, along with a triple-distillation process, ensures a lush, smooth and aromatic finish. 
Its multi-award-winning anejo tequila is aged for two years in French white oak barrels and has notes of dried fruits and spice as well as toasted oak, butterscotch and sweet agave. Like all of Casa Noble's expressions, it is created in small batches. 
[See also: Casa Polanco: Design-forward Luxury in Mexico City]
Clase Azul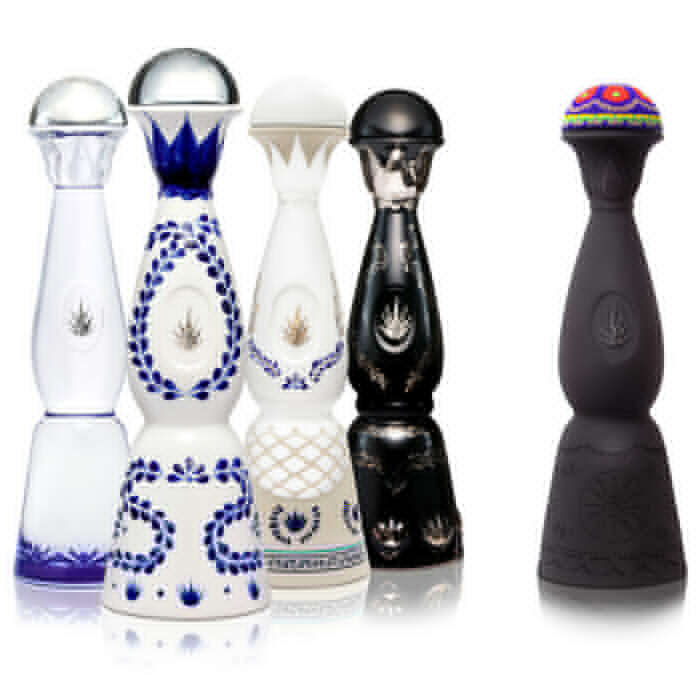 Clase Azul has achieved cult status, and along with Patrón and a handful of others, it has cemented tequila's place in the luxury-spirit world. When the tequila and mezcal brand was founded 25 years ago, its aim was not only to show the world how complex tequila can be but to rescue Mexico's evaporating artisan culture. Over the past two decades, in the small Mexican town of Santa María Canchesdá, Clase Azul has helped to revive the dwindling artisanal heritage by commissioning highly skilled local artists to create beautiful decanters to hold its prized spirit.
Every one of Clase Azul's trademark tequila bottles is hand-sculpted and hand-painted by local artisans, with each one taking up to 11 days to make. The cause-focused tequila house has now taken its mission one step further with the launch of non-profit Fundación con Causa Azul. The charity advises those same talented artisans on how to build a business out of their intricate pottery skills. 
You can support the cause and enjoy the spirit of Mexico with a bottle of Clase Azul Reposado. Not only is it Talavera carafe a unique work of art, the sweet and spicy spirit truly delivers when it comes to taste, hence why it's been awarded gold medals at the Beverage Testing Institute and the San Francisco World Spirits Competition.
[See also: The Most Expensive Tequila in the World]
Codigo 1530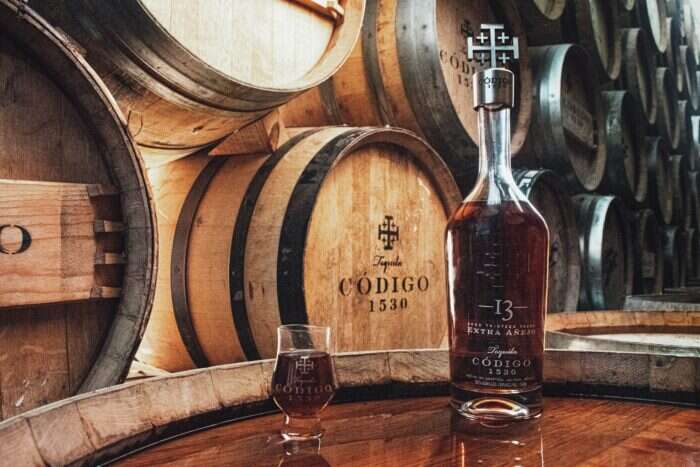 For several generations, only a select few of Mexico's most respected families had the privilege of tasting the highly exclusive El Tequila Privado. Produced in a small batch distillery, the tequila's founding family never wavered from the centuries-old codes and customs– "Los Códigos" – used to create their prized elixir. Now available to the world, it has been branded Codigo 1530 and those same codes and customs are used to produce the tequila today. With no chemicals or flavorings in sight, the brand's rested tequilas are aged to taste in the French Oak Cabernet wine barrels from the Napa Valley. 
Last year saw the unveiling of Código 1530's oldest and most premium expression to date: the 13-year-aged Anejo Tequila. Rich and complex, only 350 bottles were released.
[See also: The Most Expensive Tequilas in the World]
Don Julio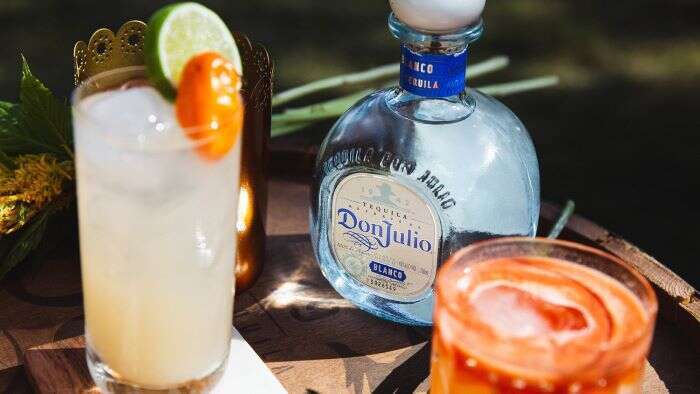 Don Julio tequila started life in 1942 when its creator, Don Julio Gonzalez, was just 17. In the highlands of Jalisco, the young founder took great pride in cultivating his agave crop, determined to lift the reputation of the spirit, producing one small batch at a time. Gonzalez dedicated his life to creating tequila of uncompromising quality, and today the distinguished brand has achieved global success,  renowned for its premium expressions. Despite changing hands, it is still produced in the same distillery, La Primavera (the springtime), that Gonzalez built in 1947. 
Don Julio 1942 Tequila takes its name from the now-legendary figure who started it all. The smooth and complex Anejo is aged for at least two and a half years in American white oak and has aromas of tropical fruit, vanilla and a touch of cinnamon spice.
[See also: Tequila Don Julio 1942 Brings the Party to Heathrow Airport]
Tequila Fortaleza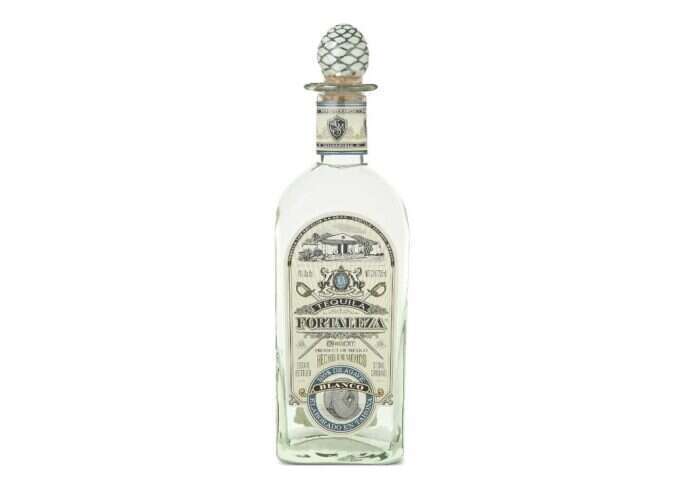 Fortaleza Tequila is crafted the same way today as it was 100 years ago: the agave is cooked in a brick oven, a traditional tahona (an enormous wheel made of volcanic stone) is then used to slowly press the sweet juices from the agave, fermentation takes place in wooden tanks, followed by distillation in original copper pots. The resulting spirit is not only utterly authentic but also wonderfully balanced and something to be savored. 
Enjoy it in its truest form with the Fortaleza Tequila Blanco. In what is said to be a true aficionado's tequila, aromas of citrus and rich cooked agave are followed by flavors of vanilla, basil, olive and lime. 
Mijenta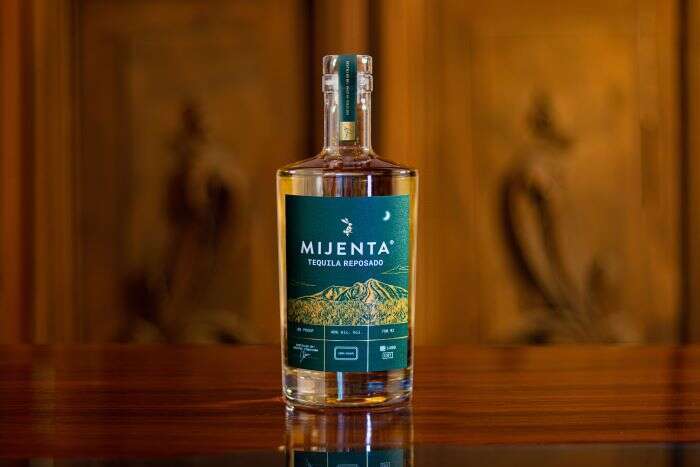 New kid on the block Mijenta creates premium small-batch tequila that is crafted with a commitment to environmental and social sustainability. The tequila's locally produced labels and boxes are made of agave waste, and the brand reinvests a portion of its profits back into the local community through its Mijenta Community Foundation. 
Following its blanco expression, which launched in September 2020, the brand's second release, the reposado, offers a more mature and fuller flavor with a long finish. Aged up to six months in a blend of American white oak, French oak and French acacia casks, it possesses a delicate vanilla nose with notes of bergamot, honey, preserved fruits and orange blossom flowers together with a mid-palate of cacao nibs.
Patron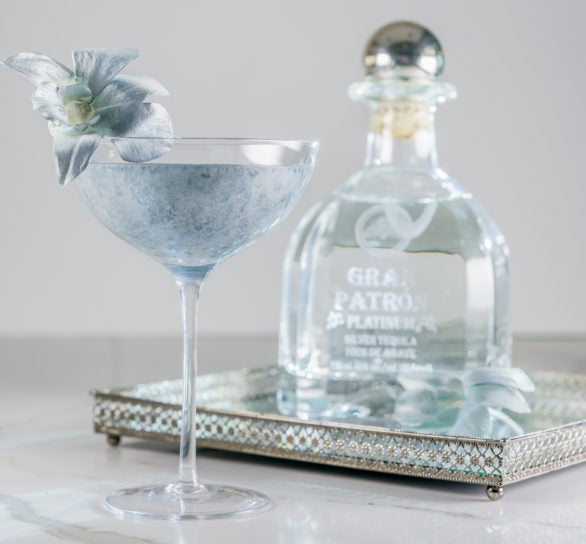 Not only has Patrón been one of the main players in tequila's rise to the top shelf, it has also been somewhat of a trailblazer in the industry's quest to become more sustainable. Identifying the effects of climate change on Mexico's finely tuned agave-growing landscape before most, Patrón took action.
It became one of the first Mexican distilleries to improve its water management and reduce waste, developing a cutting-edge water treatment system that reclaims clean water from tequila production for reuse. But Patrón didn't stop there: over the past five years, the brand has also reforested and donated over 16,000 trees in a bid to re-wild the local area and improve water retention. The tequila brand is also currently funding a study with the aim of ensuring the longevity of the precious blue weber agave plant.
Sample Patrón in its purest form with the Gran Patrón Platinum expression, a smooth yet full-bodied silver tequila made with the finest blue weber agave.
[See also: Patrón El Cielo: What Does a Four-times Distilled Tequila Taste Like?]
Tears of Llorona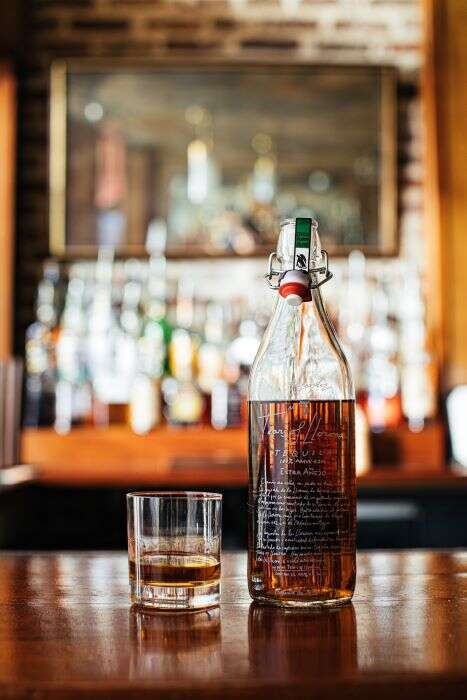 This ultrarare extra-anejo sipping tequila is created by master distiller Germán González. A personal expression produced at his family's reserve, Tears of Llorona is made using 100% blue agave and released only once a year in small batches. 
Combining traditional tequila distillation processes with aging techniques borrowed from the world of fine cognacs, the result is a complex sipping spirit not unlike a premium single-malt scotch. Aged in scotch, brandy and sherry oak barrels for five years and then masterfully blended, the tequila brings a layered tasting experience with a complexity of flavors. 
[See also: Cocktail Recipes to Try on National Tequila Day]