May 5 marks Cinco de Mayo – and there's no better way to celebrate than with a Mexican-inspired cocktail in hand. Stock up on your favorite tequila, mezcal, limes and fresh herbs and create delicious cocktails that will transport you to the playa. Here are some of our favorite cocktails to make at home for this holiday.
Initially held to honor a great Mexican victory over the French army, Cinco de Mayo (which is Spanish for 'fifth of May'), has now adapted to become a celebration of Mexican-American cultures, with people from across the two countries getting involved in the festivities.
Our favorite Cinco de Mayo cocktails are selected from a range of Mexico's most prestigious luxury resorts, as well as a handful of premium tequila and mezcal brands, promising an ultra-delicious tipple to celebrate the vibrant holiday.
Tiger Lily by Ojo 
de

 Tigre Artesanal Mezcal

Ojo de Tigre Artesenal Mezcal (pictured above) combines espadín and tobalá agaves to produce an impressively smooth mezcal – without the smokey finish. In addition to making mezcal more accessible, Ojo de Tigre is also committed to working in a way that is easy on our precious earth, using naturally fertilized agave seeds for a more sustainable approach to growing. The Tiger Lily recipe combines the acidity of pineapple with the spiciness of ginger for a fresh Cinco de Mayo cocktail with a sizeable kick.

Ingredients:
1.5 Parts Ojo de Tigre Mezcal
1.5 parts pineapple juice
2 parts ginger beer
fresh pineapple
Method:
Build all liquid ingredients over ice in a highball or rocks glass. Garnish with a pineapple slice.
Mezcal Molly by El Silencio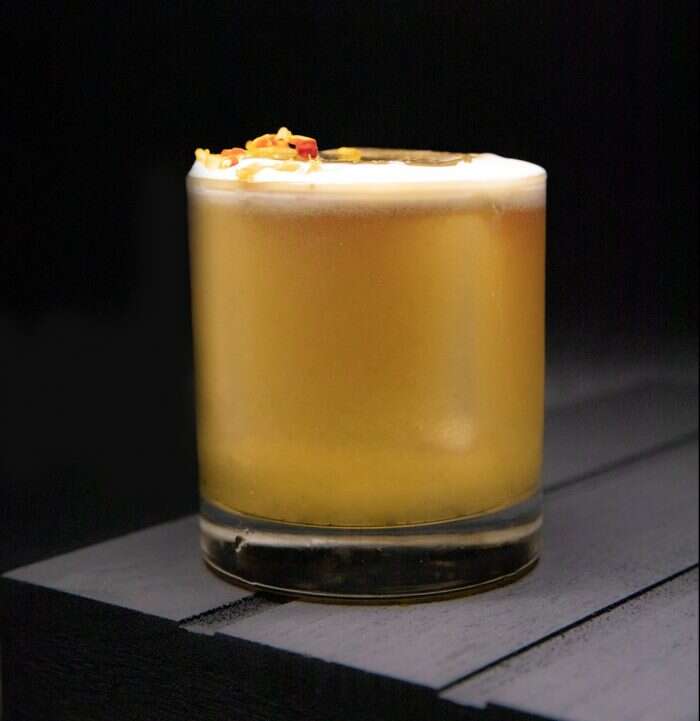 Making a delicious cocktail needn't require complicated ingredients, nor a lot of effort – in fact, many of the world's most classic cocktails use no more than two ingredients. For a simple yet impressive Cinco de Mayo cocktail, opt for the Mezcal Molly by El Silencio, which combines mezcal with honey and lime. Self-proclaimed industry disruptor El Silencio is on a mission to revive the traditional artisanal methods of mezcal production, delivering a hand-crafted spirit to a new generation of drinkers. Its mezcal is full-bodied, with a distinctive smokey finish.
Ingredients:
2oz Mezcal El Silencio Espadin
1oz lime juice
.5oz honey syrup (2:1)
Method:
Combine all ingredients in a shaker tin filled with ice and shake briskly for 15 seconds. Strain into a glass filled with fresh ice. Garnish with a lime wheel.
Catrina Cocktail by Las Ventanas al Paraíso, a Rosewood Resort

Las Ventanas al Paraíso, a Rosewood Resort in Los Cabos, Mexico is a fixture in our Top 100 lists year after year. Whether you're heading down to this gorgeous Mexican retreat or simply want to celebrate Cinco de Mayo at home, the Catrina cocktail is the way to go. The citrus-based cocktail is the perfect fruity drink to kick off the summer wherever you are.
Ingredients:
1oz Clase Azul Mezcal
.5oz peach schnapps
2oz fresh tangerine juice
.5oz agave honey
Method:
Mix all ingredients in a shaker with ice and garnish with a twist of tangerine peel.
[See also: Cocktail Recipes for National Margarita Day]
Casa Noble Spicy Buck

Casa Noble tequila, started by Pepe Hermosillo, is a 100 percent blue agave tequila from Mexico. Triple-distilled and certified organic, Casa Noble is an everyday drinking tequila with exceptional expressions, and is perfectly tasty on its own or mixed in to a delicious Cinco de Mayo cocktail recipe – the choice is yours.
Ingredients:
2oz Casa Noble Resposado Tequila
2 thin slices jalapeño
1 tbsp sliced ginger
1oz lemon juice
.75oz simple syrup
Ginger ale or ginger beer
Dash of bitters
Lemon wedge
Method:
Muddle jalapeño, ginger, lemon juice and simple syrup then add ice. Shake until chilled and strain into a glass over ice, top with ginger ale or ginger beer. Add bitters and garnish with a lemon wedge.
Grapefruit Collins from Volcán De Mi Tierra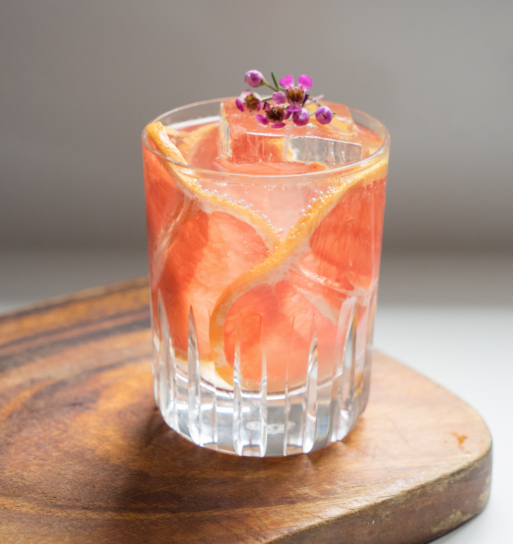 LVMH's Volcán De Mi Tierra tequila is made from volcanic-ash soil in the Los Valles of Jalisco, Mexico. The volcano erupted 200,000 years ago and today, tequila is being made from the indigenous rock-based soil compound. The brand has two tequilas, Blanco and Cristalino, released in 2017.
Ingredients:
2oz Volcan De Mi Tierra Blanco Tequila
.75oz fresh lemon juice
.75oz simple syrup
1oz fresh grapefruit juice
Soda water to your liking
Method:
Shake tequila, lemon juice, simple syrup and grapefruit juice with ice and strain into a rocks glass over a large cube of ice. Garnish with a grapefruit wedge.
Tanteo Chipotle Margarita
Tanteo Tequila is the original 100 percent agave spicy tequila from none other than Jalisco, Mexico (the tequila capital of the country). Blue agave is first cooked in brick ovens and infused with local peppers. The chipotle margarita is infused with chipotle spices. The result? A smooth tequila with a kick.
Ingredients:
2oz Tanteo Chipotle Margarita
1oz fresh lime juice
.5oz agave nectar
Method:
Combine ingredients in a shaker with ice, shake well and strain into an ice-filled rocks glass. Garnish with an orange slice, lime wedge or your choice of fruit.
See more Cocktail of the Week recipes here.