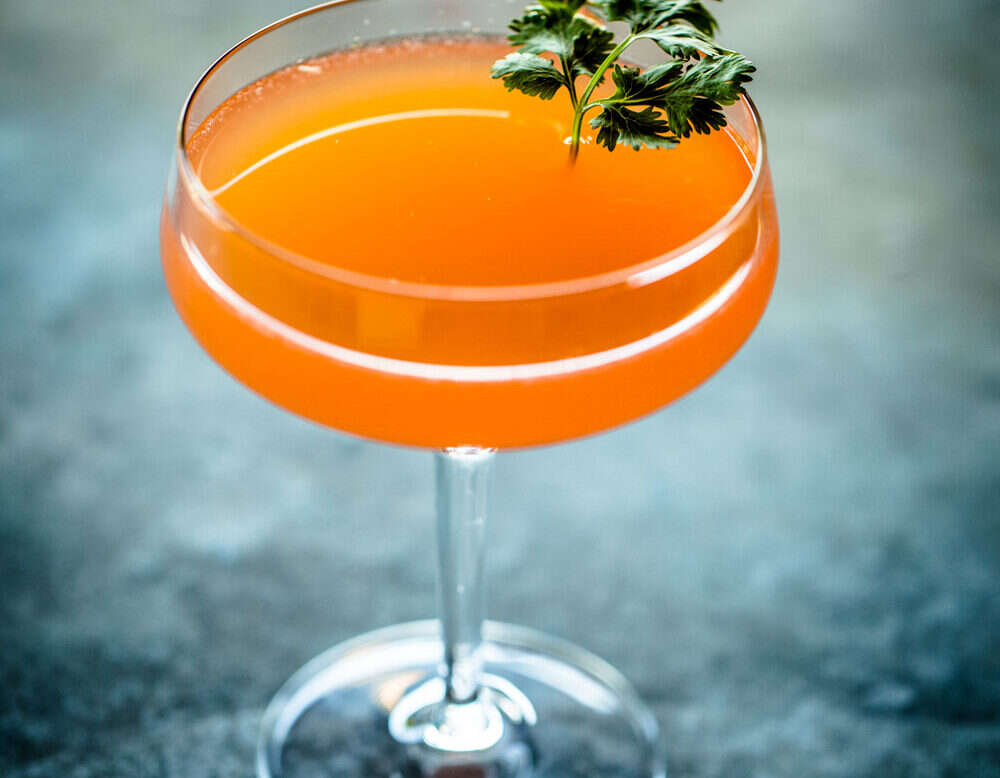 Tequila has long been beloved in a cocktail, with its sweet agave flavors adding a unique element to your favorite recipes. Only in recent years, however, have the masses clocked onto the versatility of mezcal, tequila's smokier cousin.
Although you could easily trade tequila for mezcal in your go-to serve (smoky margarita, anyone?), its unique taste makes it prime for some experimentation. One of our current recommended recipes comes from Del Maguey, which has combined its crisp Vida Single Village mezcal with tart lime and red bell pepper to create the El Fuego Dentro – a sweet, smoky cocktail that is all but guaranteed to become a new favorite.
Founded in the 90s with the aim of championing ancestral practices, Del Maguey's artisanal mezcals are produced in individual villages across Mexico (each of which is credited on the bottle – a relatively uncommon practice).
[See also: The Most Exclusive Tequila Tastings in Mexico]
The Del Maguey Vida iteration is made in the village of San Luis Del Rio in Oaxaca (the home of mezcal) from Espadín agave. The liquid is triple distilled in traditional wood-fired copper stills, resulting in a spirit that is all at once honey-sweet and gently smoky. A soft finish means it's just as good sipped neat as it is stirred into a cocktail.
Even Del Maguey's bottles shy away from industry norms. While most tequila and mezcal producers pride themselves on vibrant decorative bottles, Del Maguey's are more simple and pared back, with a long neck and artistic labels that make them appear more like bottles of wine at first glance.
[See also: Sustainable Whisky and Spirits for Eco-Conscious Drinkers]
Ingredients:
– 3 part Del Maguey Vida Single Village Mezcal 
– 1 part Linie Aquavit 
– 1 part freshly squeezed lime juice
– 1 part red bell pepper syrup (recipe below)
– Cilantro leaves, for garnish
Method: 
For the Red Bell Pepper Syrup: Combine 1 part cold-pressed red bell pepper juice and 1 part sugar and mix until the sugar is dissolved. Use immediately.
Combine all the ingredients, except the garnish, in a cocktail shaker with ice and shake until well chilled. Double strain into a chilled coupe and garnish with the cilantro.
See more Cocktail of the Week recipes here.