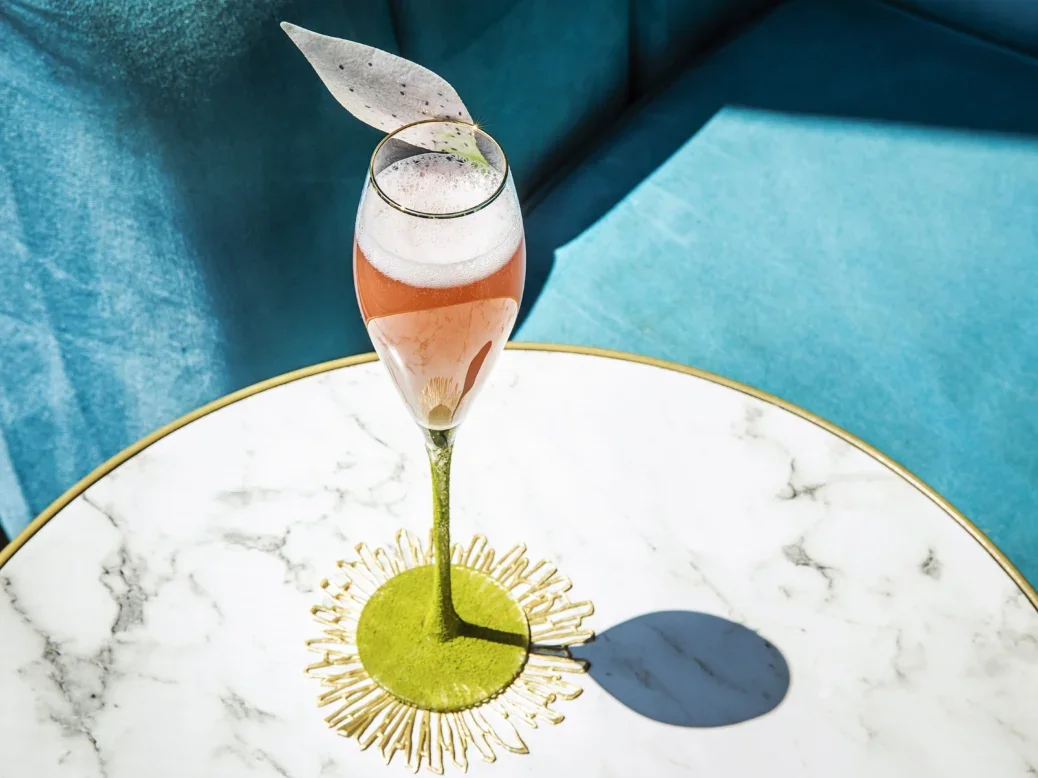 Zoe Bradley is an award-winning artist who creates astoundingly intricate sculptures from paper. Creating the sculptures by hand, Zoe specializes in floral-inspired showpieces and has worked with a number of big names — Alexander McQueen, Christian Louboutin, Louis Vuitton, Michiko Koshino and Mont Blanc to name a few. 
Recently, Zoe teamed up with fellow multimedia artist Jameel Mohammed and St-Germain liqueur to celebrate the brand's second 'Fleuruiste' pop-up event in Manhattan, New York. Last year's Fleuriste event was a celebration of fresh florals.
But this year, due to a global flower shortage, the event was a reimagination of a flower shop with Zoe's enchanting paper displays that "brought the joy of flowers to people in a new way."
The event saw cocktail demonstrations, live performances, and a paper Dahlia workshop where guests created a boutonniere from seed paper. 
It was at this event that Zoe created her signature cocktail, the Fleur Savage. Zoe's tipple of choice is a Lychee martini; the Fleur Savage is a bright berried and fragrant twist on her favorite drink. The pretty concoction was garnished with an edible paper petal and matcha laced stem. 
[See also: Sustainable Whisky and Spirits for Eco-Conscious Drinkers]
If that sounds a little too intricate for your after-work beverage then fear not — this simplified recipe still hits the spot. It features Bramble Bombay Gin and the famed French St-Germain, an elderflower based liquor. 
Ingredients
1 oz. Bramble Bombay Gin
¾ oz. St~Germain
1 oz. Lychee Juice*
¼ oz. Fresh Lime Juice
Top with Sparkling Rose Wine

Method

To make the lychee juice, take one can of seedless lychee in syrup and blend until smooth. Then strain in a fine mesh strainer. Add the gin, St-Germain, lychee juice and lime juice to a shaker with ice. Shake then double strain into a champagne flute. Top with your preferred choice of sparkling rose wine.
See more Cocktail of the Week recipes here.