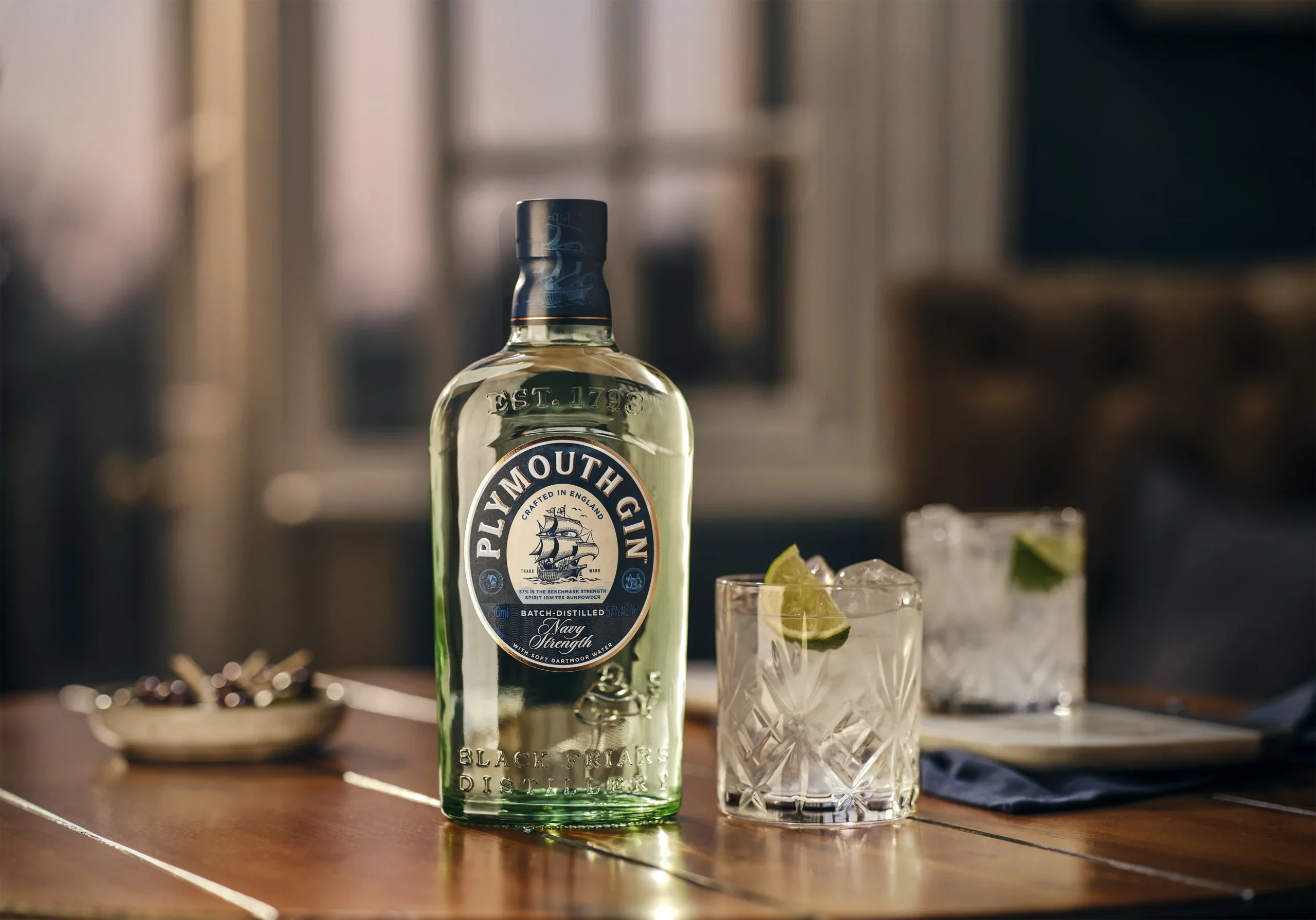 When making a cocktail like the Gimlet, which features just three ingredients, it's vital that each element is of the highest quality – and, with its impressively smooth flavor and rich botanical notes, Plymouth Gin is the perfect choice.
Tracing its roots back to 1793 when the English city was one of the country's main naval bases, the award-winning Plymouth Gin is to this day still made in the same distillery just a stone's throw from the harbor itself. Still using the original recipe, the gin is notably more citrusy than the more commonly known London Dry, with a combination of seven carefully selected botanicals creating a rich, creamy and full-bodied spirit – perfect for taking on the sharp lime of a Gimlet.
The connection between Plymouth Gin and the Gimlet goes much further than just compatible flavors, though. Rumor has it that the cocktail was initially served to sailors in the British Navy, as the lime juice was thought to prevent scurvy. Given Plymouth Gin's long-standing association with naval officers, it's a natural fit.
However, while Plymouth Gin proudly celebrates its long history, the brand consistently has one eye on the future. In a bid to limit its environmental impact, the brand recently revealed a reimagined bottle that, while still retaining the classic shape and look that drinkers love, is now fully recyclable, has a reduced weight and no longer features any single-use plastics. The distillery itself is also powered with hydroelectricity in order to lower its carbon footprint.
[See also: Sustainable Whisky and Spirits for Eco-Conscious Drinkers]
Upping its environmental efforts even further, Plymouth Gin has also recently announced a partnership with a local charity, The Ocean Conservation Trust. Focused on restoring our connection with the ocean and protecting vital marine habitats, the trust works closely with communities in both Plymouth and beyond to launch collaborative projects, from beach cleans to youth education.
Through its partnership with the trust, Plymouth Gin will be focusing on the seagrass restoration project, which is aiming to rebuild the nearly-ten acres of lost seagrass in the ocean bed that surrounds the city.
While the classic Gimlet is served straight up, Plymouth Gin opts for on the rocks, with the ice slightly diluting the cocktail. Similarly, while the original recipe served on naval ships of the 1800s called for just gin and lime, modern tastes have seen the addition of sugar syrup become more popular. If you're making this one for guests, be sure to whip up each cocktail individually so you can add varying amounts of sugar to suit different tastes.
Ingredients:
5 parts Plymouth Gin
2 parts fresh lime juice
Sugar syrup to taste
Lime wheel to garnish
Method:
Add all liquid ingredients to a shaker with ice and shake thoroughly. Strain over fresh ice in a rocks glass before finishing with a lime wheel.