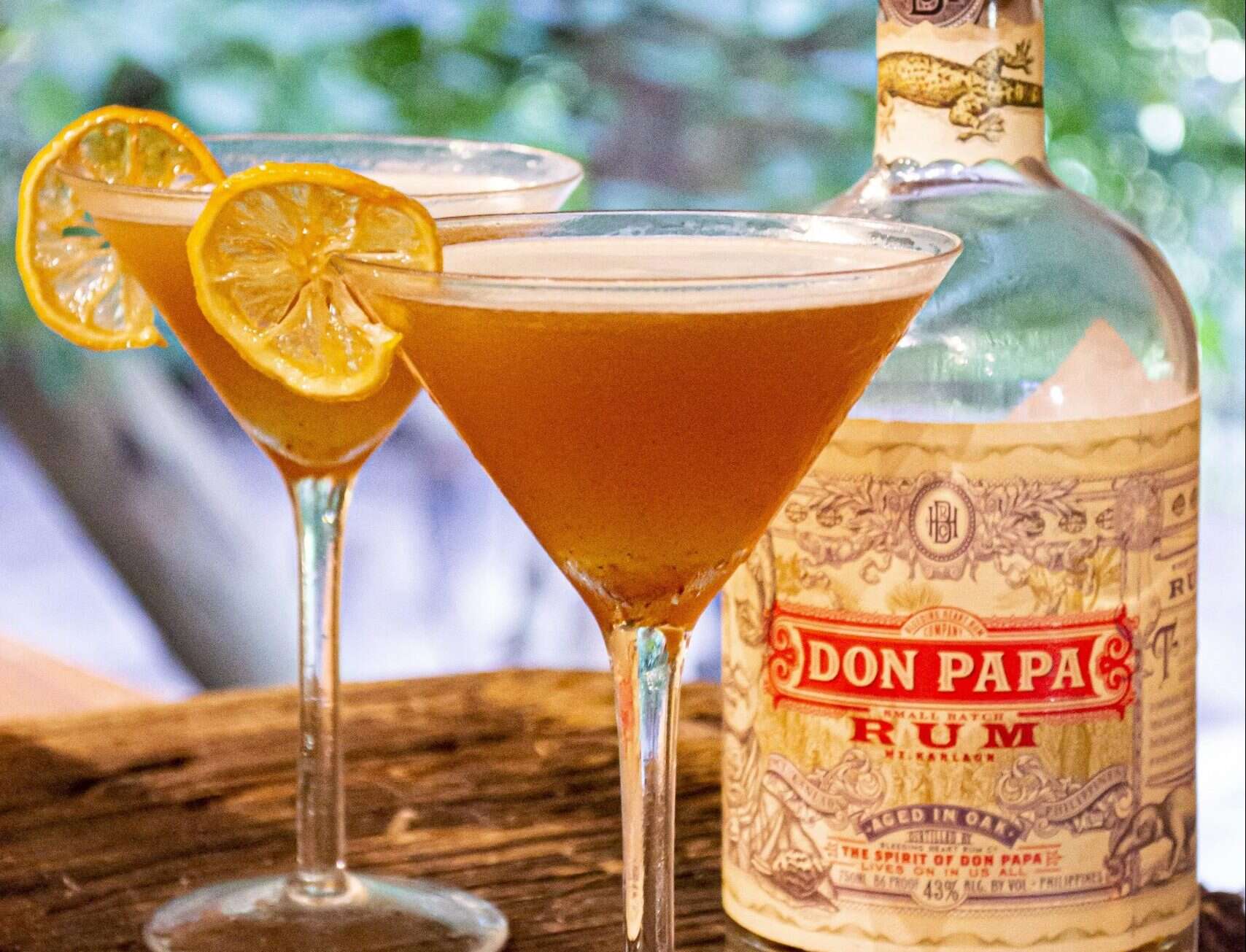 Tucked in the heart of Botswana's 321,240-acre Selinda Reserve, Great Plains' Selinda Camp is a pristine oasis surrounded by unspoiled wilderness. While the luxury safari camp is welcoming guests back on an exclusive hire basis, for those of us who can't get there this summer, its expert team has shared the recipe for its signature cocktail: The Selinda Gold.
The camp runs twice-daily game drives to ensure guests witness the reserve's ever-changing environment, as well as guided bush walks for more intimate encounters with nature. Possible sightings include lions, hippos, elephants and giraffes, as well as packs of wild dogs. When guests aren't out witnessing the wealth of the Selinda Reserve's local wildlife, Selinda Camp is an idyllic spot to relax and reconnect – cocktail in hand, of course.
In addition to its three exquisitely appointed tented suites (all of which have private outdoor plunge pools), the camp also offers a central family room, which acts as a welcoming lounge area for groups to debrief and settle down after a day in the wilderness.
[See also: Blue Safari's Keith Rose-Innes on the Might of Eco-Tourism]
The open-plan space has a natural feel that brings the outside in, with a thatched A-frame roof and an open front that leads directly onto a wooden terrace space.  Here, guests can recline into plush leather sofas and enjoy an indulgent sundowner as they watch the never-ending natural performance that is the Selinda Reserve.
Food and drink play a key part in Selinda Camp's tailored offering, with the camp's chefs creating an ever-changing menu using local, seasonal ingredients. To accompany the food is a curated wine menu that draws from Selinda's exclusive wine cellar and an expertly devised cocktail menu.
As a keen mixologist, Selinda Camp's manager Michael Jones has keen oversight over the camp's cocktail offerings, with rum being his tipple of choice. To celebrate his favorite drink and to spread the undeniable magic of this beautiful camp, Jones has shared the recipe for the signature Selinda Gold cocktail.
The Selinda Gold combines the floral flavors of chamomile tea and the bitter-sweetness of orange marmalade with Don Papa Rum's light fruitiness for a soothing and delicious cocktail that immediately transports you to the idyllic Selinda Camp.
[See also: Elite Traveler's 2021 Top Adventures]
Ingredients:
50ml water
2 chamomile tea bags
2 whole cloves
Pinch of cinnamon
1 teaspoon of sugar
1 heaped teaspoon of Seville orange marmalade
50ml Don Papa Rum
Candied lemon slice
Method:
Bring the water to boil in a saucepan before adding the tea bags, cloves, cinnamon and sugar. Boil together until you have reduced the liquid by 2/3 and set aside to cool. Mix the rum, marmalade and a cup of the tea mixture in a cocktail shaker with ice. Shake and fine strain into a martini glass before finishing with a candied lemon slice.