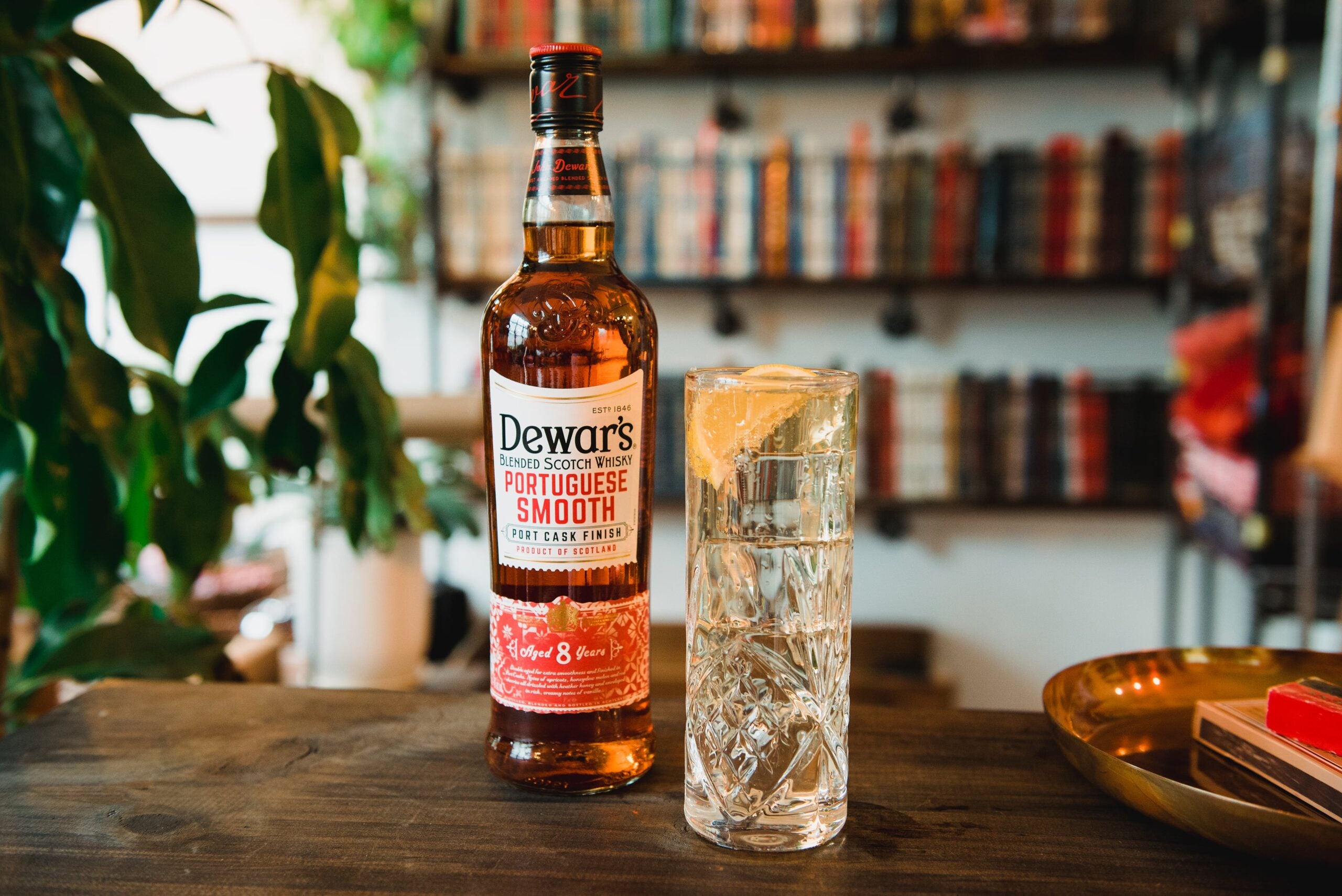 To celebrate the virtual Scotland Meets Portugal cooking and cocktail class being held this weekend, we are sharing one of the cocktail recipes that guests will be guided through making on the night: the Spiced Tonic Highball, made with Dewar's Portuguese Smooth Scotch whisky.
The event will be hosted by Dewar's master blender Stephanie McLeod alongside George Mendes, the chef behind Michelin-starred Portuguese restaurant Aldea, which achieved cultlike status in its New York hometown before its closure. Both industry experts will share their knowledge of the two cultures of Scotland and Portugal, as well as the intricacies of Scotch whisky and Portuguese cuisine. Participants will be guided through making a Portuguese-inspired food menu, accompanied by a selection of whisky cocktails.
Although the two-ingredient Spiced Tonic Highball may seem simple, the aging process of the Dewar's Portuguese Smooth immediately elevates the flavors. The latest expression in Dewar's Cask series is an eight-year-old blended Scotch that is double aged before being transferred to ruby port casks for a rich and full-bodied finish, with distinct notes of ripe apricots, honey and vanilla – perfect when paired with the bitter taste of tonic in the Spiced Tonic Highball.
McLeod described the Portuguese Smooth, designed to marry the cultures and flavors of Scotland and Portugal, as a reflection of "the brand's passion for harmoniously bringing together unexpected flavor traits for a richer taste and experience." The previous iterations in the experimental Cask series are the Caribbean Smooth, finished in rum casks, and the Illegal Smooth, which was the first Scotch whisky to be finished in mezcal casks.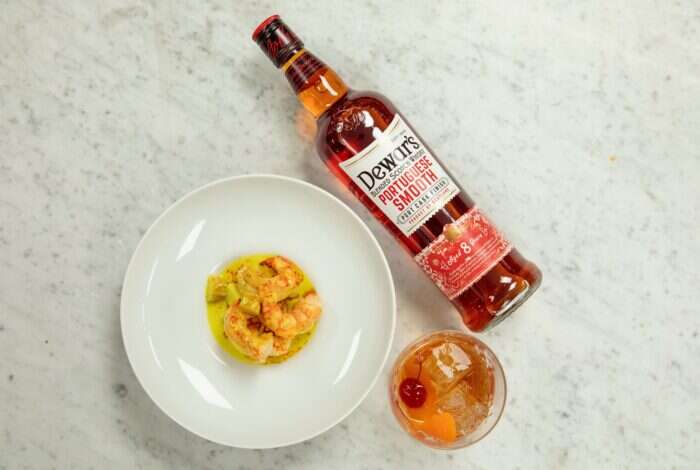 Ingredients:
2 oz Dewar's Portuguese Smooth
Fever Tree Aromatic Tonic
Orange wedge
Method:
Add the whisky to a chilled highball glass, fill with ice and top with tonic water. Garnish with the orange wedge.
"Scotland Meets Portugal" will take place at 5pm EST on Saturday, February 27. The experience is free to attend, with guests merely required to buy ingredients. Sign up via cocktailcourier.com.