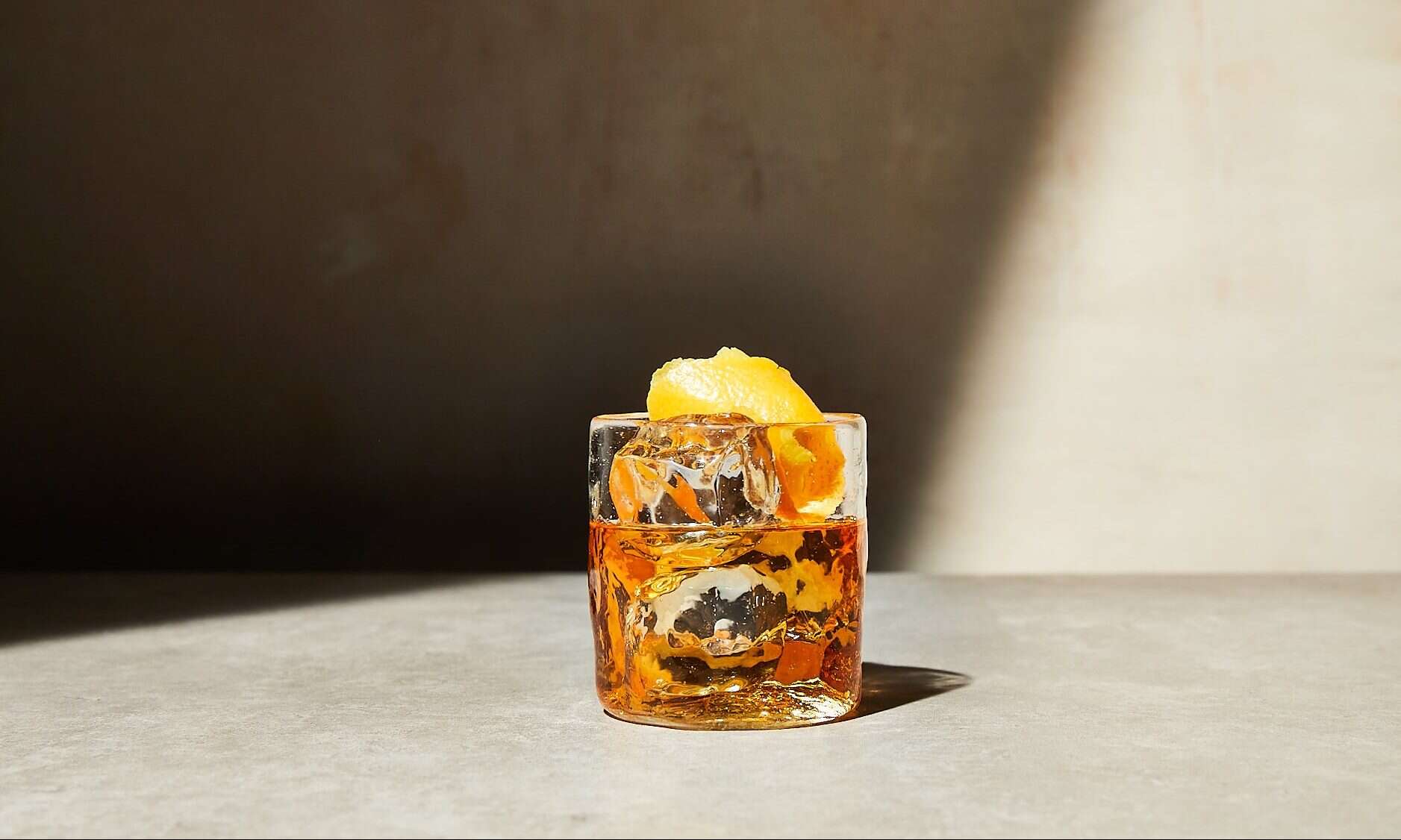 Held every year on the third Saturday in May, World Whisky Day invites whisky (and whiskey) lovers around the world to celebrate this time-honored spirit by raising a dram. This year the holiday will be held on Saturday, May 14 – and to help you get into the spirit we've collated a selection of our favorite whisk(e)y cocktail recipes.
Many old-school whisky connoisseurs will argue that it is best enjoyed neat, with an ice cube at most. However, the essence of World Whisky Day – which is celebrating its 10th anniversary in 2021 – is rooted in the drink being fun, welcoming and most importantly, delicious. If you're new to whisky or simply want to try out an alternative way to enjoy it, a tasty cocktail is a perfect option.
Our top picks of the best whisky cocktails to toast to World Whisky Day come from some of the best distillers, bars, hotels and restaurants around the world, guaranteeing a first-class mixing and drinking experience – as the Irish and the Scots would say, Slàinte Mhath!
[See also: The Difference Between Scotch and Irish Whiskey Explained]
Holy Smokes by Ashford Castle, County Mayo
Set upon a 350-acre estate on the shores of Lough Corrib in the west of Ireland, the incredible Ashford Castle can trace its history back to the 13th century. Now, the hotel delivers warm Irish hospitality with an added touch of luxury to discerning guests from around the world – and, as a member of eco-friendly hotel group Beyond Green, sustainability is at the core of Ashford Castle's offerings.
To celebrate one of Ireland's most famous exports on World Whisky Day, the hotel's bar manager Noli Alngohuro has imagined a new signature whiskey cocktail which, if you are lucky enough to sip at one of Ashford's many bars and restaurants, would be served with an Ashford Crested ice cube.
Ingredients:
1 ⅓ oz Jameson Black Barrel
¾ oz Zignum Mezcal
⅓ oz Antica Formula Carpano
1 Dash Chocolate Bitters
Method:
Pour all ingredients into a mixing glass and add ice cubes. Stir till chilled and diluted (about 15 seconds). Strain into an old fashioned glass with a large ice cube. Garnish with orange peel and Bourbon cocktail cherries.
Smoke and Mirrors by Bar 45 at 45 Park Lane
As one of London's most iconic bars, you can guarantee that any recipe from Bar 45 at 45 Park Lane's skilled mixologists will be outstanding. For the Smoke and Mirrors cocktail, head bartender Francesco Orefici uses the world-famous Glenfiddich whisky, which has been distilled in the same Speyside distillery for over 100 years and was the first Scotch whisky to actively be promoted outside of the country.
The recipe also calls for Drambuie, an iconic Scotch whisky liqueur, and Lapsang tea: together, the ingredients create an impressively smokey finish with an added touch of sweetness, thanks to the addition of cherry.
Ingredients:
½ oz lemon juice
¾ oz simple syrup
¾ oz Drambuie
1 ½ oz Glenfiddich whisky
¾ oz Lapsang tea
2 bar spoons of Luxardo Maraschino
1 lemon peel
2 Amarena cherries
Method:
Infuse the Lapsang tea and allow to cool before pouring into a shaker with ice and adding in all other ingredients. Shake vigorously for a few seconds. Strain into a stemless Burgundy glass over a large ice chunk. Squeeze the lemon peel over the cocktail and let it drop into the glass before adding the Amarena cherries to finish.
El Greco Madness by The Shelbourne
Distinguished as not only one of the finest hotels in Dublin but also as a national treasure, a stay at The Shelbourne is a must when in Ireland, offering an array of lively bars, fine dining outlets and meticulously designed guestrooms. To celebrate World Whisky Day at home, try out The Shelbourne's El Greco Madness cocktail, which combines Aperol with iconic Irish whiskey, RedBreast 12. For those lucky enough to be nearby, the hotel has also released a ready-made El Greco Madness cocktail as part of its at-home programming.
Ingredients
2 oz of RedBreast 12
2 oz of Aperol
3 oz of Cacao Vermouth
½ oz of orange bitters
1 oz of water
Garnish with a chocolate coin and dehydrated grapefruit
Method:
Mix whiskey, Aperol, vermouth, and water in the cocktail shaker before adding the bitters and ice and mixing for about 15 seconds. Strain into coupe glassware and garnish with a chocolate coin and dehydrated grapefruit.
The Honeypot from The Macallan
Dating back almost 200 years, The Macallan is undoubtedly one of the most iconic whisky brands in the world, with its special releases consistently fetching unbelievable prices at auction – in fact, on our list of the most expensive whiskies in the world, just one sale wasn't from The Macallan.
In The Honeypot cocktail, which was imagined by bartender Erik Delanoy, The Macallan Double Cask 12 Year Old is teamed with lemon juice and honey to create a time-honored flavor combination, regarded for its soothing properties.
Ingredients:
2 oz The Macallan Double Cask 12 Year Old
¾ oz Fresh lemon juice
½ oz Murray's Chestnut Honey
1 Dash angostura bitters
Method:
Add all ingredients into a cocktail shaker with ice and shake until chilled. Strain into a rocks glass over fresh ice.
Jilo Old Fashioned by Abasolo Whisky
Typically, Mexico isn't a country well known for its whisky production, with Scotland, Ireland, the USA and Japan all better known for their production. However, in addition to its world-famous tequilas and mezcals, Mexico offerers some very fine whiskies, including the Abasolo El Whisky De Mexico. Crafted using 100% Mexican Cacahuazintle corn, Abasolo Whisky has a unique profile, with notes of roasted corn, honey, vanilla, black tea and leather. The Jilo Old Fashioned is the perfect cocktail recipe to broaden your whisky horizons this World Whisky Day.
Ingredients:
2 parts Abasolo Ancestral Corn Whisky
.5 parts Nixta Licor de Elote
3 dashes angostura bitters
Lemon and orange twists
Method:
Add the Abasolo, Nixta and bitters to a mixing glass. Add ice and stir until cold and diluted. Zest citrus over rocks glass and add fresh ice, before straining into a glass. Roll zests of orange and lemon into curls and lay on top of the ice.
Only in NY by Hudson Whiskey
As the first whiskey to be made in New York following prohibition, Hudson Whiskey has cemented its place in the country's vast whiskey history book. Now, the brand has modernized its offering with an upgrade inspired by the New York subway system, featuring bottles that are sleek, contemporary and eye-catching. Included in its flagship range is the Bright Lights, Big Bourbon – a straight American bourbon, with classic oaky flavors rounded off with notes of vanilla and a touch of salted caramel.
Ingredients:
1.5 part Hudson Whiskey Bright Lights
1 part fresh pineapple Juice
.5 part dry vermouth
.5 part simple syrup
.5 part freshly squeezed lime juice
 Method:
Add all the ingredients into a shaker with ice and shake vigorously. Pour the mixture into a chilled coupe cocktail glass. Garnish with grated nutmeg.
See more Cocktail of the Week recipes here.