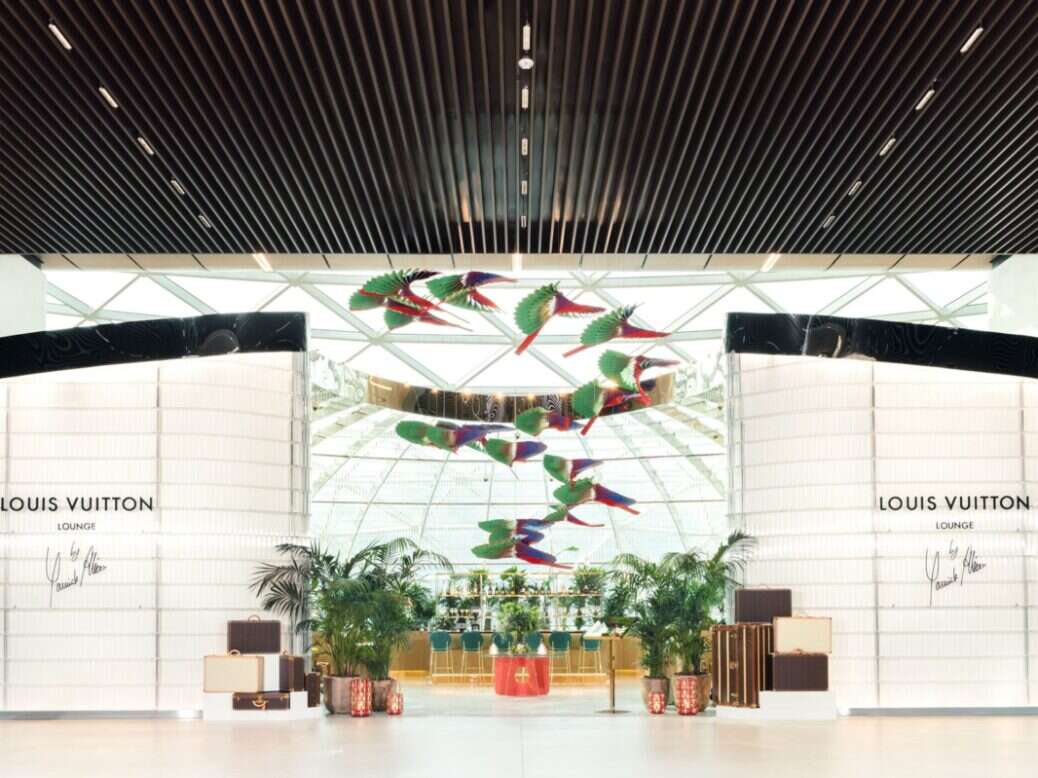 Louis Vuitton has joined forces with Yannick Alléno to open a glamorous new lounge at Hamad International Airport, Doha.
This might just be the hottest place to grab a bite to eat while waiting for your flight. The culinary concept – situated above the LV store in Qatar Duty Free on the central concourse – is the latest venture in the French luxury fashion house's ongoing collaboration with the acclaimed chef.
Open all hours, the Louis Vuitton Lounge at Hamad International Airport is accessed via the exclusive Al Mourjan Business Lounge. The bright, breezy interiors are sophisticated yet laid-back; Louis Vuitton trunks are stacked artfully at the entrance, while lush green plants spring from every corner and atelier oï's colorful Quetzel bird hangings soar overhead.
[See also: Louis Vuitton Joins Forces with Yayoi Kusama for New Collection]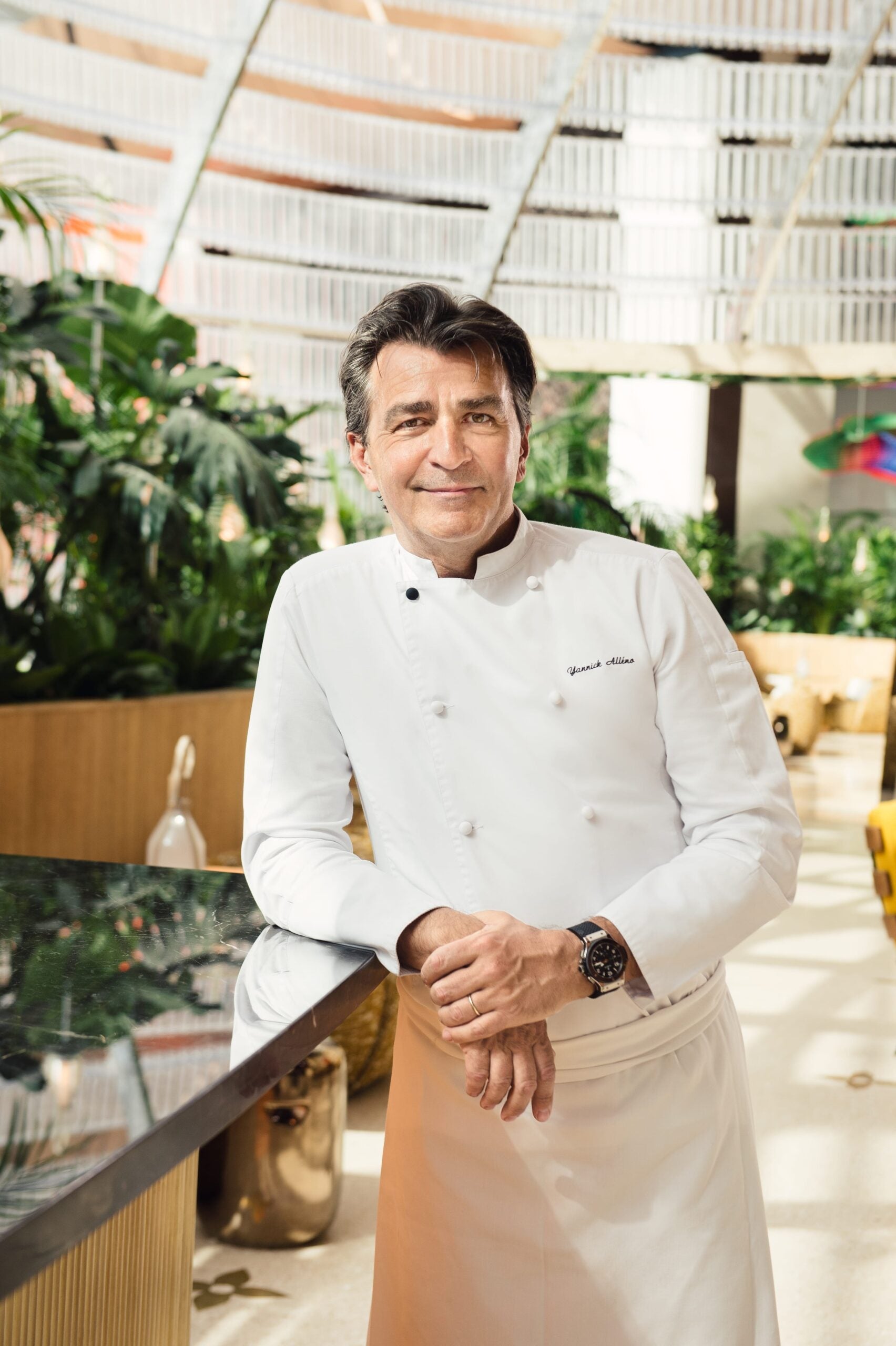 As you would expect, no expense has been spared for the new project. Louis Vuitton brought in several designer edition pieces including India Mahdavi's low tales, Paola Lenti high tables and Costela armchairs by Martin Eisler. In other words, this is very much somewhere to be seen; the lounge will no doubt become a favored spot with influencers and celebs passing through Doha.  
The real draw, however, is the food. Alléno has amassed no less than 15 Michelin stars during his decorated career, with a burgeoning collection of gourmet eateries dotted across the globe. The acclaimed French chef scooped the coveted three-star accolade at Le 1947 Cheval Blanc and his prestigious Alléno Paris at the Pavillon Ledoyen.
Known for his love of locally sourced ingredients, and bold, complex sauces, this is a chef who knows exactly what he is doing. At the Louis Vuitton Lounge, Alléno has expertly crafted a complex menu that will serve a diverse array of visitors at any time of day or night.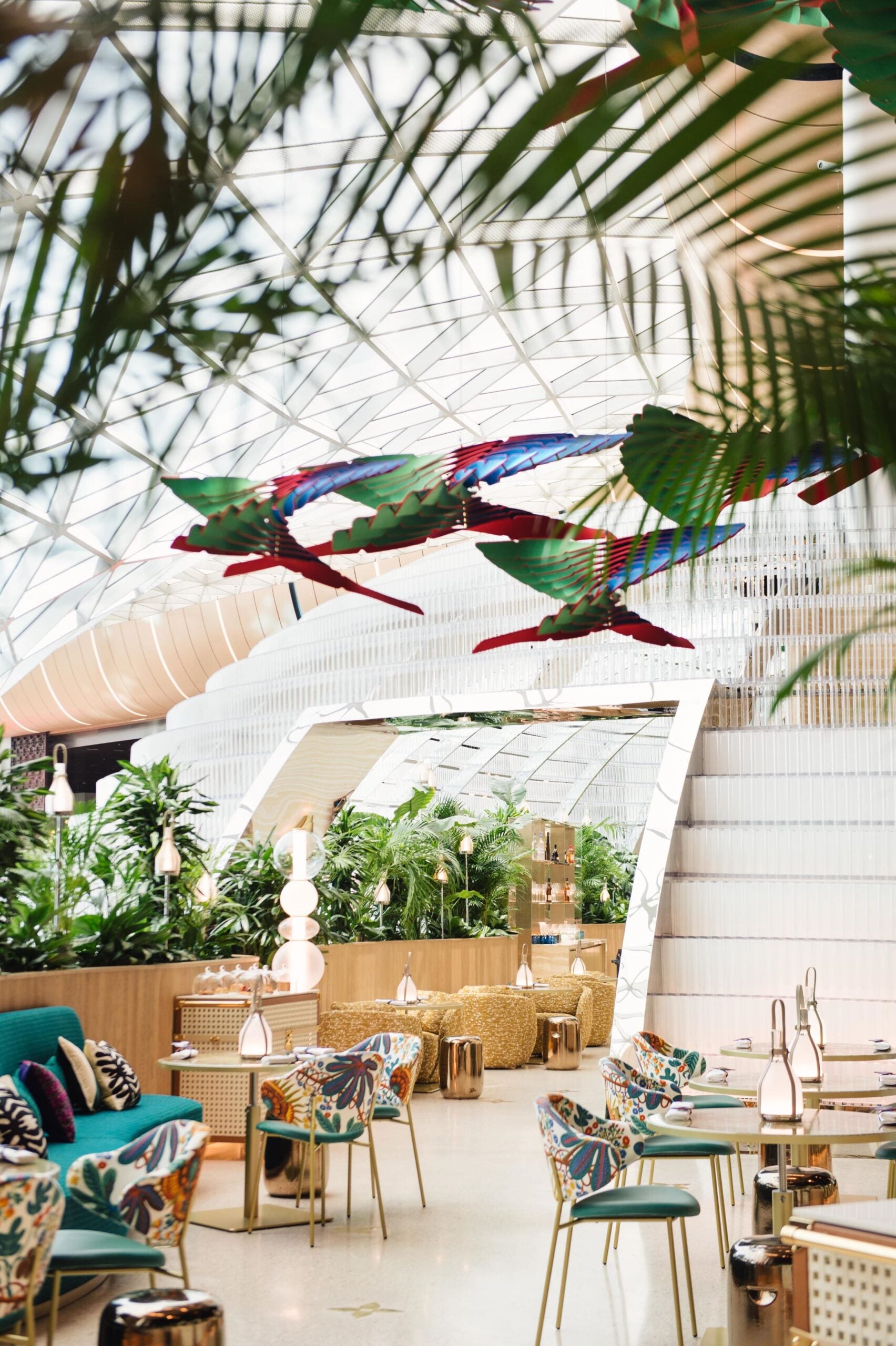 Local baked goods, pastries and smoked fish platters are served from breakfast through brunch. This is followed by more substantial dishes like langoustine carpaccio with geranium essence, and confit lamb shoulder flavored with yuzu and pilaf rice with dried fruit and spices.
Visitors can choose between the a la carte menu and – if they have more time to spare – the multi-course tasting menu. Ultimately, says Alléno, "The menu is complex, because, above all, it should please everyone."
[See also: The Best First Class Airport Lounges]