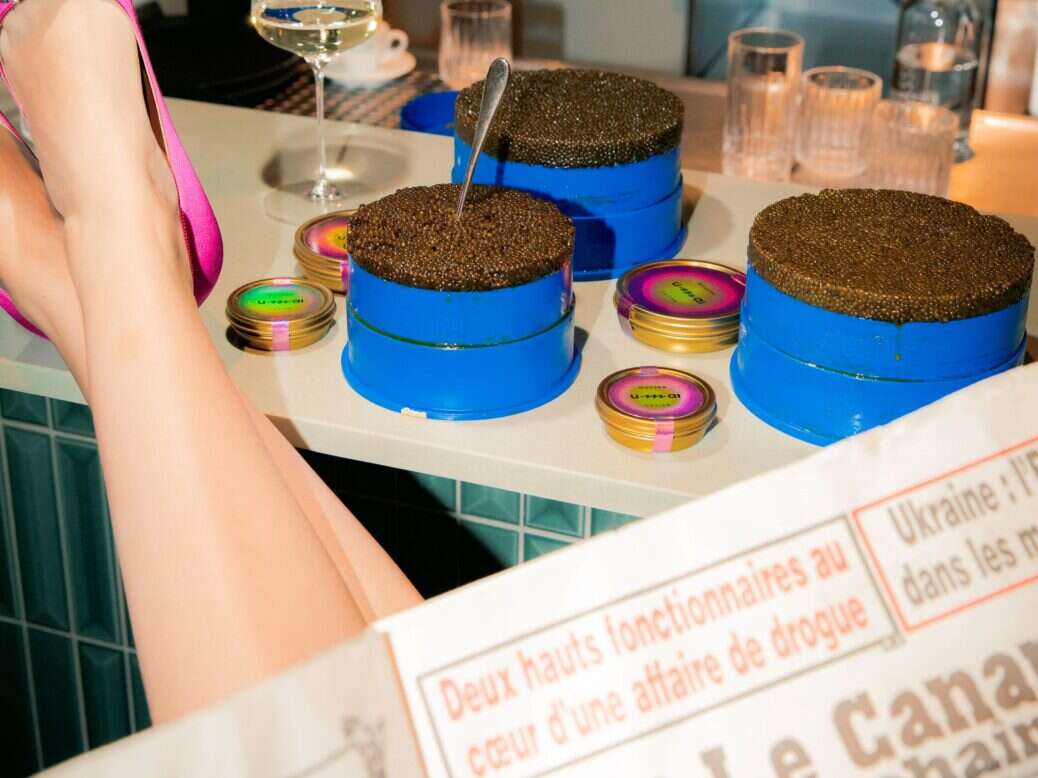 "Fame is like caviar," Marilyn Monroe once declared. "It's good to have caviar, but not when you have it at every meal." Umai Caviar is wickedly, delightfully – and, quite naturally, deliciously – proving just the opposite.
Gone are the days of caviar being restricted to the dining tables of the greatest, the canapes of the grandest. Long preserved within the highest echelons of gastronomy – and somewhat exclusive to more old-fashioned dishes, at that – Umai Caviar is here to shake up everything we thought we knew about the fish eggs that have, above all other delicacies, become an undeniable synonym of wealth and status.
"Make caviar an exciting addition to your dinner parties with friends or family gatherings," Hermes Gehnen, the founder of Umai Caviar, told Elite Traveler. "Get a tin out and serve it straight on the hand as a caviar bump to bring some fun and edge to the occasion!"
[See also: Caviar Kaspia Launches New York and London Locations]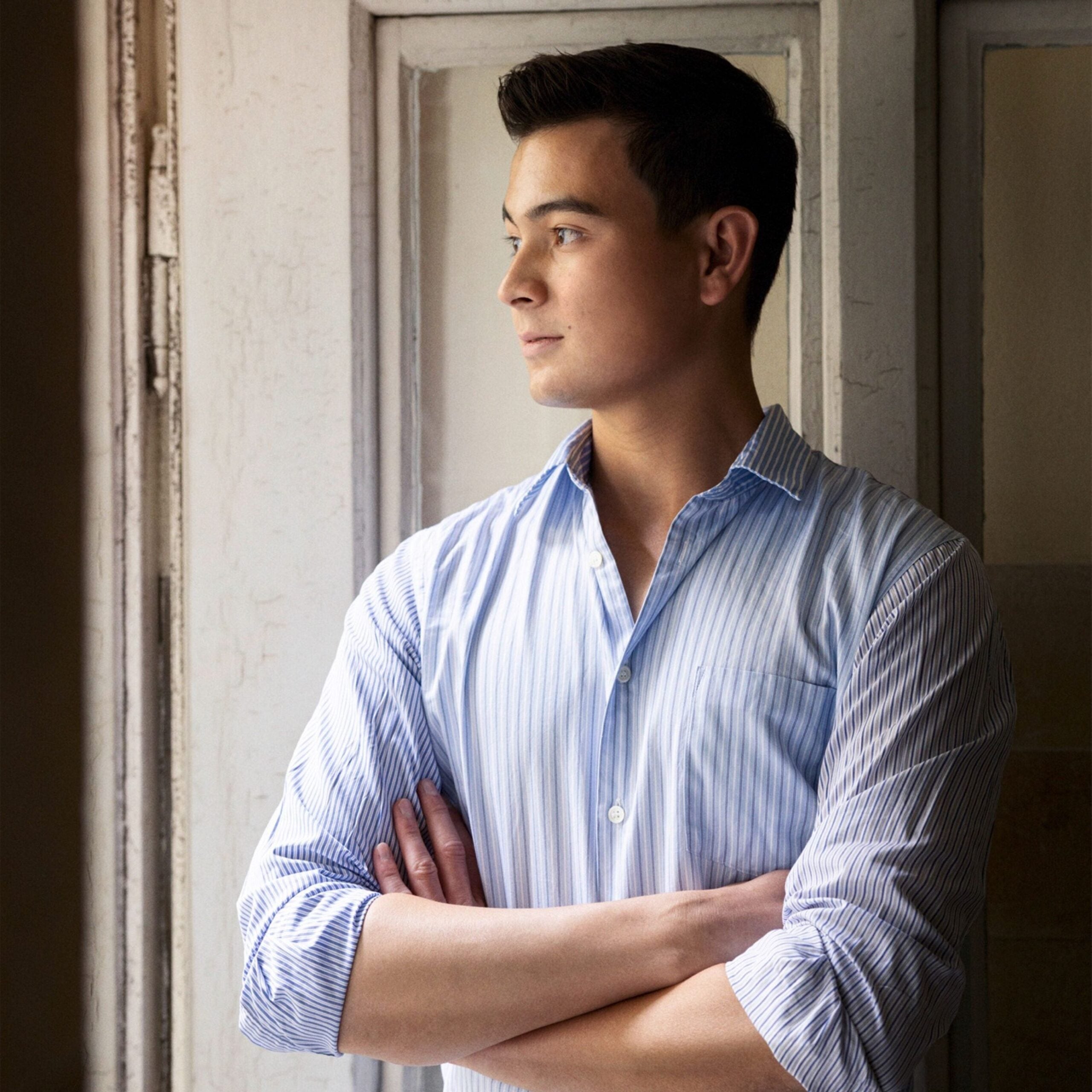 Advising to consume caviar straight out of the tin and from one's hand is, of course, not a particularly new approach; but does it bring edge? Caviar is expensive; it's not particularly cool; it is usually enjoyed with other foods, such as atop a blini. Not exactly the stuff of rich kid college blowouts and Thursday night dinner parties. Yet.
For if anyone is to lead the charge to revolutionize the way we think about caviar, it's Gehnen. This is not his first rodeo, as the kids say; only 26, Gehnen is not only of the generation he is targeting, but already at the helm of N25 Caviar, one of the globe's favorite caviar brands distinguishable for its emphasis on ageing caviar, its savoury flavor profiles.
Distributed in new classics such as London's Dovetale and used by three-Michelin-starred chefs including Bjoern Frantzén and Jan Hartwig, N25 is an excellent caviar offering that can retail up to $7,540. So far, so caviar, and a good time to be in the game, too: 2021 saw the caviar market reach $587 million, and is predicted to grow by almost 8% by 2027.
[See also: How the Prestigious Michelin Star System Really Works]
But what of Umai, Gehnen's latest brand, N25's younger, party girl sister? A timeless classic of debutante balls across Europe and the United States, Umai's own coming out to society party this summer was at the glitzy Bob Bob Ricard restaurants in London, famous for its "press for champagne" button under every table.
The table was scattered with Umai tins – there are two iterations of Umai caviar – which buzz with bright colors, the slick and modern logo, alongside stickers that declare Horny for Caviar. A nice nod, a knowing smirk, to the lesser-discussed aphrodisiac qualities of the delicacy.
Quite honestly, it's a wonder why it hasn't been marketed similarly more before. "I wanted to make caviar interesting and relevant to the younger generation – starting by breaking the stereotypes of this delicacy," Gehnen explained.
[See also: The Chefs Fighting to Make Fine Dining Sustainable]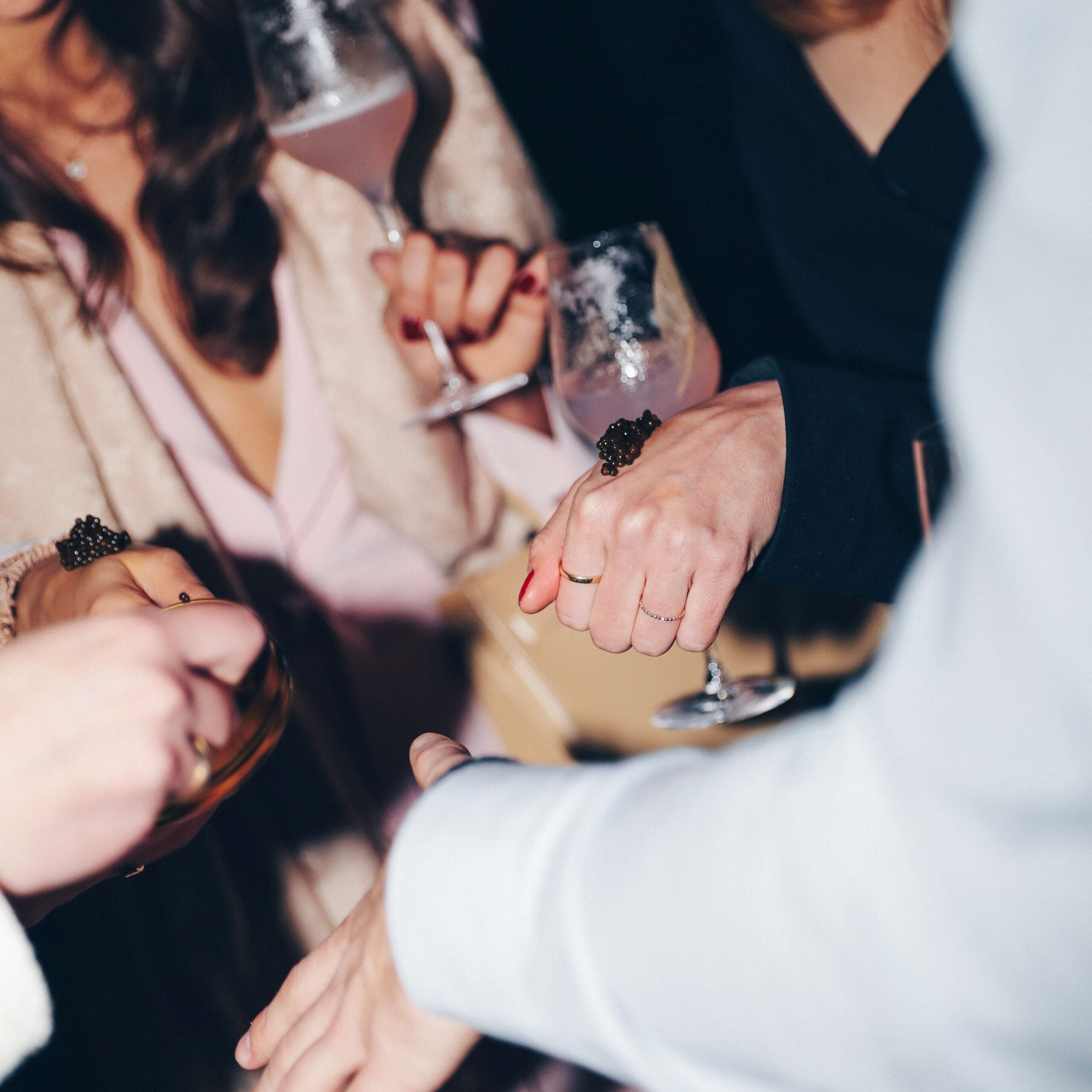 "When you speak to people, almost no one really knows anything about caviar or have even tried it; with the mindset that caviar is just a 'fishy luxury'. Caviar is so much more than that and deserves to be appreciated."
Clearly, Umai means business. (Or, for the brand's ideal customers and environment of consumption, a lack thereof). The fish eggs celebrated as food of the gods were served over portions of fried chicken, scattered on bowls of ice cream.
"Caviar can and should be delicious," Gehnen said. "At Umai, what you will discover are two expressions of caviar; one of which is reminiscing the traditional aromas and the other defining the modern delicate flavors."
[See also: Bean to Bar: Behind the Scenes at Le Chocolat Alain Ducasse]
Already well received by private clients, and enjoying a happy welcome by British Michelin-starred restaurants Sola, The Little Chartroom and The Unruly Pig, Umai is slowly making a name for itself across the luxury gastronomical sphere.
Evidently, Umai Caviar is a good caviar; the usage in restaurants of a caliber akin to that of N25 proves Gehnen is something of a master of the substance.
But will it captivate the world's young and fun; does it command the power to shift centuries of previously unchallenged connotations surrounding the substance? Only time will tell if the flashy brand can achieve Gehnen's vision of pioneering his peers towards caviar on a Friday night.
"Once men have tasted caviar," long-serving ruler of style and class for millennials and Gen Z, Gossip Girl's Blair Waldorf, once said, "it baffles me how they settle for catfish." With Umai, the youth can have both; if they want it.   
[See also: Elite Traveler Reveals Top 50 Hotel Suites for Epicureans]