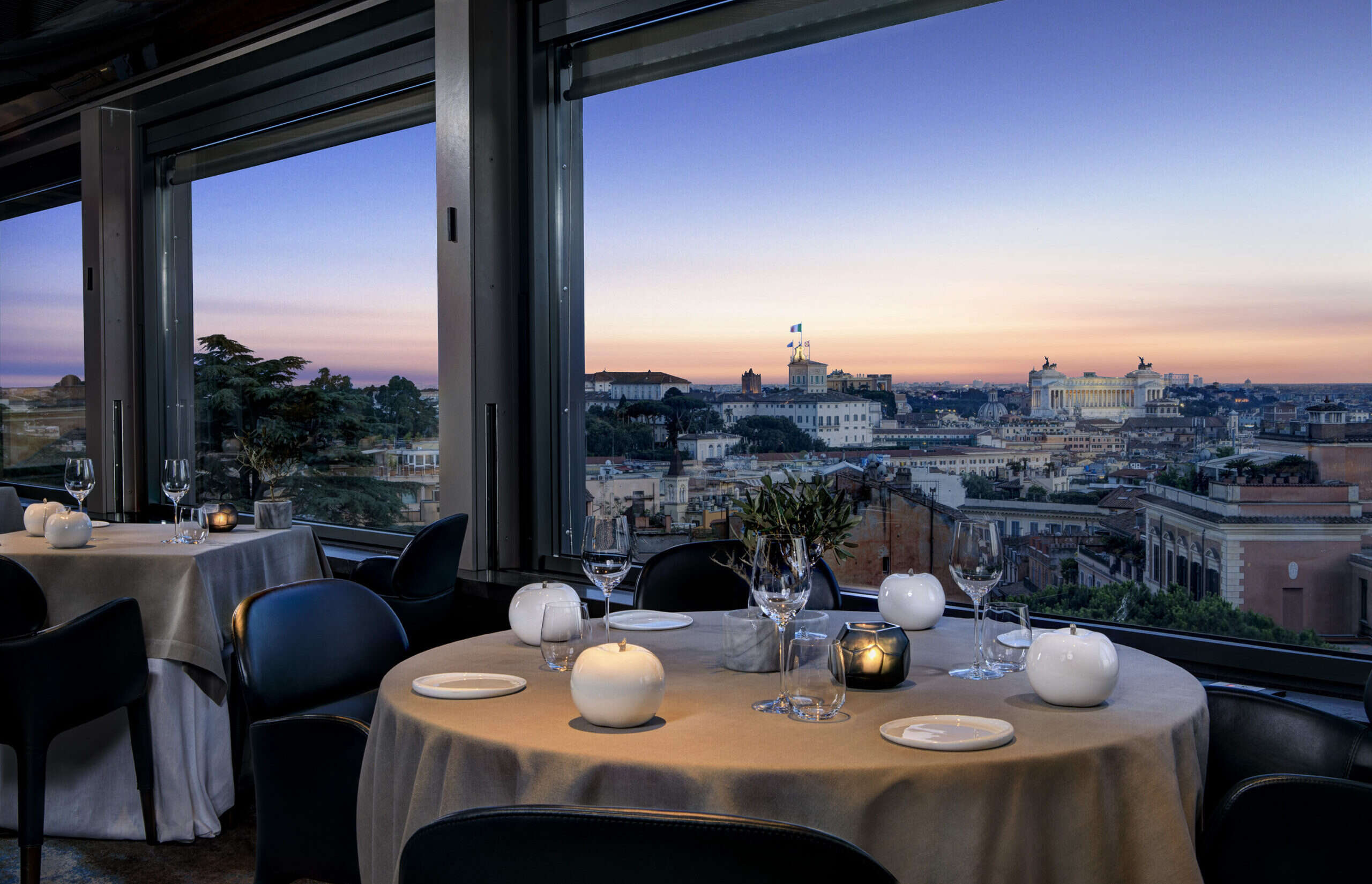 The best restaurants in Rome are the ones that can blend seamlessly their interpretations of international, Mediterranean and traditional Roman cuisine. From rooftop terraces to rustic yet charming interiors, Rome is the perfect city for a culinary experience. These are the best restaurants in the Eternal City.
[See also: The Best Hotels and Suites in Rome]
La Pergola
This acclaimed restaurant is the culinary star of the city and is widely considered one of the best places to eat in Rome by locals and international foodies alike. It is the only restaurant in the city to boast three Michelin stars (2022guide) and has established itself as a favorite among the international jet set.
Located at the top of the elegant Rome Cavalieri Hotel, La Pergola's striking dining space is furnished with rare antiques and beautiful art from the hotel's impressive collection, including magnificent paintings, tapestries and bespoke hand-blown glass pieces. It also features enormous windows, which showcase heart-stopping views of Rome.
The menu is full of Heinz Beck's extraordinary, innovative Mediterranean dishes – underpinned by fresh ingredients and a chef with an adventurous and passionate approach to food. The dishes are complemented by a wine cellar containing 53,000 bottles, some over a century old. For an unsurpassed, truly Roman summer experience, dine alfresco on the terrace in front of the twinkling lights of the city.
La Terrazza
If they gave Michelin stars for restaurants with a view, La Terrazza would certainly be pushing for three. Situated at the top of the beautiful Hotel Eden, diners enjoy amazing vistas across Rome as they dine on Michelin-starred fare from head chef Fabio Ciervo. Using the very best of Italian produce, Ciervo produces his take on Italian classics.
What really sets Ciervo apart, however, is the amount of thought he puts into presenting each and every dish. He is a lover of fine art, and every dish that emerges from his kitchen looks as if it could be in one of Rome's many galleries. His signature dishes include the stupendous veal broth ravioli with horseradish; and calamarata pasta with steamed oyster, coconut and rocket.
Whatever you do, don't skip dessert. The menu has been created by Angelo Musa, the legendary pastry chef of Hôtel Plaza Athénée. Musa worked with Ciervo to create a show-stopping array of desserts that are both visually beautiful and taste amazing.
dorchestercollection.com/en/rome
Marco Martini Chef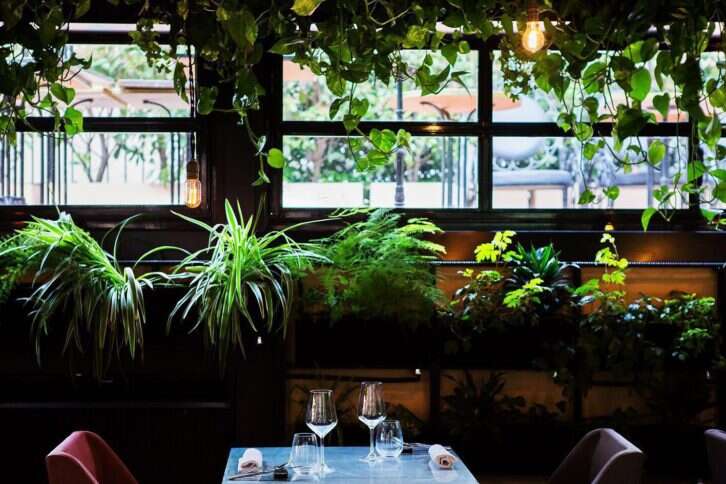 Chef-owner Marco Martini revels in the art of surprise and searches in the most unexpected places to find unbelievable flavour combinations. His eponymous restaurant, located just minutes away from Rome's Colosseum, has been awarded a Michelin star three years in a row, making him one of the youngest starred chefs in the country.
Have a cocktail at the stylish bar before taking your seats in the charming restaurant, which has been decorated to appear like a traditional Italian winter garden. Although the food is of a very high standard, the ambience is modern and relaxed.
Martini regularly offers a seasonal tasting menu, such as the eight-course Easter menu that appears throughout the spring. Dishes include smoked lamb with cardoon, anchovies and pistachio; and Jerusalem artichokes raviolo, burned onion broth and white prawns. Put your fate in the hands of Martini by choosing the signature 10-course Empathy menu, which offers the ultimate look at his culinary talent.
Imàgo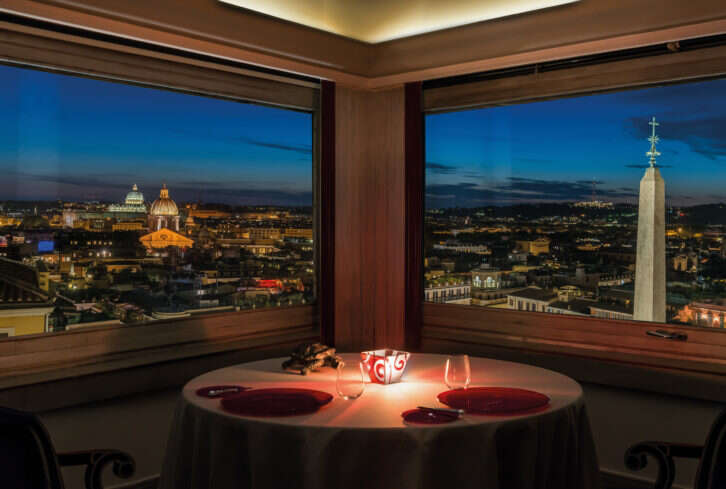 Michelin-starred Imàgo, the star of the fine dining scene at the prestigious Hotel Hassler is easily one of the best restaurants in Rome. Not only does it offer superb Italian food, with inventive international touches from a creative young chef, but it also has a fantastic wine list to boot.
Andrea Antonini took over the kitchen last year following the departure of Francesco Apreda, but the standards are still very much the same and the Michelin star was retained.
As you indulge in the restaurant's sophisticated seasonal dishes the exceptional sixth-floor location provides a spectacular rooftop view of the Spanish Steps and the city skyline. It is a breathtaking place to dine in some of the finest Italian cuisines that Rome has to offer.
Il Pagliaccio
This elegant, intimate Roman favorite is the only two-Michelin-starred establishment in the city. Head chef Anthony Genovese offers a clever fusion of Mediterranean and Oriental cuisines using a simple list of ingredients. Diners can choose à la carte or opt for the eight-to-10-course tasting menu. Recent offerings have reflected the growing demand for vegetable-based dishes with many of the dishes now available in plant-based variants.
The dining room at Il Pagliaccio has space for just 28 covers, so an exclusive gourmet experience is guaranteed. With an impeccable culinary pedigree and a central Rome location, it is the perfect place for a business dinner.
[See also: Bulgari Hotels & Resorts Announces Spectacular Rome Property]
Aroma
The rooftop of the Palazzo Manfredi hotel hosts the sumptuous and stylish dining experience Aroma, where fresh, sophisticated blends of traditional Roman and Mediterranean flavors come with show-stopping views of the Colosseum. Roman-born Chef Di Lorio has been Aroma's head chef since it opened in 2010 and his fine work has earned the restaurant a Michelin star.
Di Lorio is a champion of sustainable cooking practices and recently took the drastic step to remove all tuna from the menu. Instead, he has altered his dishes to showcase species that are lesser-known and therefore not as intensively fished. Like a true Roman, there is also a strong emphasis on pasta with five different variants available in the main courses alone.
While the sleek and elegant interior dining space offers a refined, welcoming ambiance, Aroma has to be experienced alfresco, with a superb evening repast on the candlelit terrace and the night-lit Colosseum seemingly almost close enough to touch.
Glass Hostaria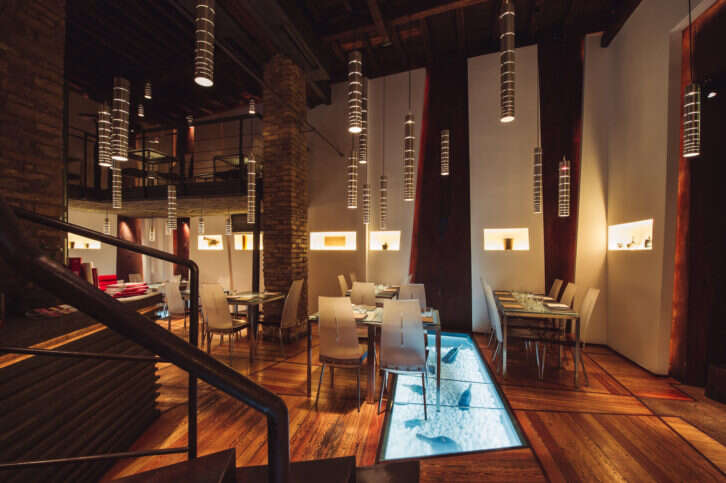 Chef Cristina Bowerman did not take the usual path when cutting her culinary teeth. She spent 14 years living in Austin, Texas, before returning to Rome to take charge of the kitchen at Glass Hostaria. She went onto earn a Michelin star for a menu full of crazy flavor combinations, such as tortellini stuffed with rabbit, coconut sauce, green curry and pinenuts; and risotto, zucchini, lemon caviar, sesame, dried roe and raspberry.
The restaurant is located in the middle of Rome's lively, character-laden Trastevere district, and its interiors are a superb example of contemporary design. It features sleek bronze fittings, creative lighting and innovative modern furnishings that bring an eclectic menu to life.
With Michelin-starred contemporary Italian cuisine bursting with creative flair, Glass is an injection of pure up-to-the-minute cool in a neighborhood characterized by its quaint, historical charm.
Pipero
The one-Michelin-starred Pipero Roma is the work of Alessandro Pipero, a legendary restaurateur with an enviable black book filled with the city's elite. The kitchen is entrusted to Ciro Scamardella, a Naples native who succeeds in delivering accomplished dishes with as few ingredients as possible.
The menu offers a few clues to what you will receive, such as the 'leek and pigeon' and 'lettuce' but rest assured a lot of work and effort goes into everything that comes out of Scamardella's kitchen.
The restaurant itself is a go-to for Rome's rich and famous. The main dining room is full of beautiful reproductions of master painters, all with slight alterations. There is also a mezzanine for those wanting a touch more privacy.
All'Oro
Owned and run by executive chef Riccardo Di Giacinto, All'Oro has earned a Michelin star for its modern interpretation of Italian classics. Situated in the five-star H'All Tailor Suite hotel, it is a hotspot for Rome's power elite. The restaurant's décor blends an unapologetic old-school glamour with contemporary modern design. The dark-wood ceilings and brass lamps give it the feel of a traditional Italian trattoria.
The tasting menu offers the very best of Di Giacinto's creations, including the famous "Tiramisù" of potatoes with salted cod and bacon, and raviolini stuffed with mascarpone cheese, duck ragout and red wine reduction. Diners can also pick their favorites from the a la carte menu, which is divided up into the traditional four courses of Italian cuisine.