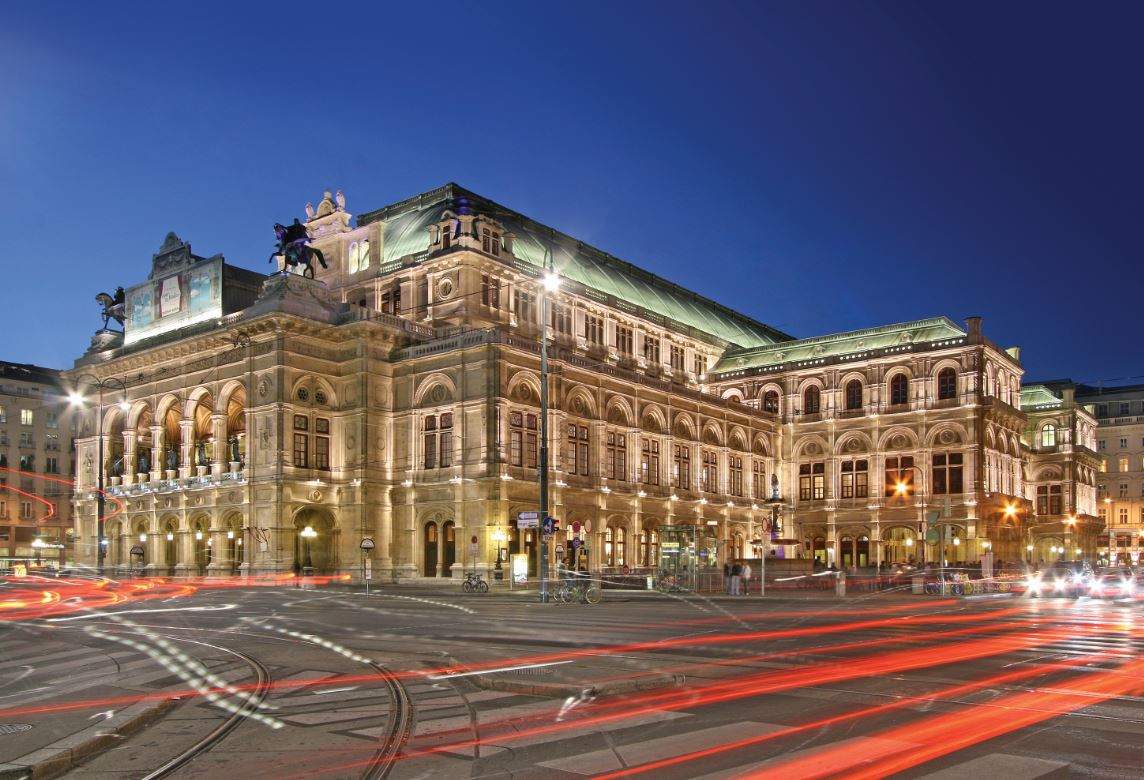 Vienna's culinary scene is just as theatrical and sophisticated as the city itself. Austria's capital offers a multitude of Michelin-starred restaurants, as well as more rustic and traditional bistros that are just as refined. Elite Traveler has put together a list of the five best restaurants in Vienna, from the most innovative to the most traditional, reflecting the varied environment in this European city.
[See also: The Chefs with the Most Michelin Starred Restaurants]
Amador
Three-Michelin-Star-restaurant Amador is located in Vienna, Austria. Juan Amador, the chef, has one motto: "I don't follow fashions or trends in my kitchen. My kitchen is like a little black dress – there's nothing to hide." This reflects the rustic yet simple style of the eatery, which has an open-kitchen plan, meaning that the diners can see the chef working at all times.
Restaurant Steirereck
This two-Michelin-starred restaurant is an intimate and charming spot within the Stadtpark (a large park in the middle of Vienna), serving classic Viennese dishes alongside contemporary Austrian and international cuisine. The restaurant's menu is complemented by wines from an exceptional cellar of 35,000 bottles. With Chef Heinz Reitbauer at the helm, this restaurant has earned reader recognition in the Elite Traveler Top 100 Restaurants in the World.
Fabios
When you visit Vienna, a trip to Fabios is an absolute must. A much-loved destination restaurant offering innovative Mediterranean fine dining, Fabios's mouth-watering, creative interpretations of classic dishes have helped it forge a reputation as one of the finest gourmet experiences in Vienna. A light-filled elegant contemporary interior of wood and leather adds style and comfort to a chic and memorable dining experience.
Walter Bauer
Nestled in one of Vienna's quiet, curving lanes, this charming family-run restaurant is an absolute gem among Vienna restaurants. Restaurant Walter Bauer has earned itself a Michelin star for its consistently excellent traditional dishes, elevated to contemporary standards with invention and flair, and perfected over 20 years on the Viennese gourmet landscape.
Not only this, but the restaurant's cellars are stocked with the best Austrian wines, and Walter Bauer (the owner) is a well-loved figure on the country's culinary scene; warm, welcoming and exceedingly talented. Interestingly, the intimate restaurant does not have a website. To make a booking, diners are asked to call ahead, on +43 1 512 9871.
Silvio Nickol
Located within the Palais Coburg, this two-Michelin-starred restaurant by chef Silvio Nickol is widely regarded as one of the top restaurants in Vienna. Celebrated for its gourmet modern cuisine, at Silvio Nickol, the finest ingredients are creatively transformed into an array of exquisite dishes.
Expect to dine on a small, curated menu featuring dishes such as langoustines with fennel and tomato, and gouda with cucumber and nut butter. Each course in the two tasting menus (opt for either five or seven courses) can be paired with wines from an extensive list of fine wines and champagne.
[See also: The Chefs with the Most Michelin Starred Restaurants]