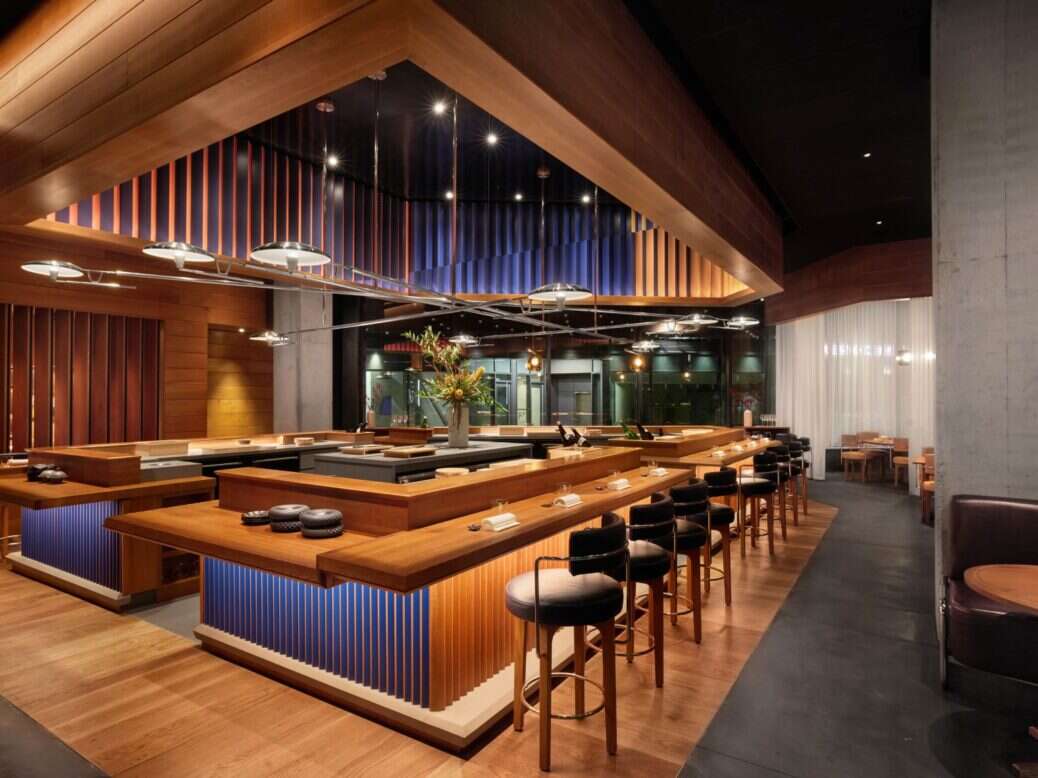 After taking the reins of the family business back in 2009, revered chef Ray Lee put his stamp on Akikos, transforming his parent's Japanese eatery into a high-end staple of the San Francisco food scene. Now, having cemented the restaurant's status as one of the Bay Area's hottest sushi spots, Lee has launched the new flagship location – Akikos at Avery Lane – in the heart of the city's East Cut neighborhood.
If you've been lucky enough to dine at Akikos, you certainly won't be disappointed. The flagship stays true to Lee's vision; expect the finest sustainably sourced fish, an impeccable wine list and seriously stylish interiors to boot.
Akikos Avery Lane is substantially bigger than the original restaurant and adds a touch of theatre with a bold new 24-seat 'Chef's Stage' where guests can sit behind the counter watching the sushi chefs prepare their meals.  
"Since its inception, Akikos has been about evolution," says Lee. "We are honored to continue to build upon the experience for our loyal guests and first-time diners alike with the opening of Akikos at Avery Lane."
"While this space is new, we hope that it will feel like an extension of our own home – a comfortable, nostalgic place where we can connect with guests across the sushi counter and continue to experiment with new ingredients and preparations. It is truly humbling to have the opportunity to bring this vision to life in such a spectacular setting."
[See also: Maru Makes its Mark in London's Mayfair]
Chef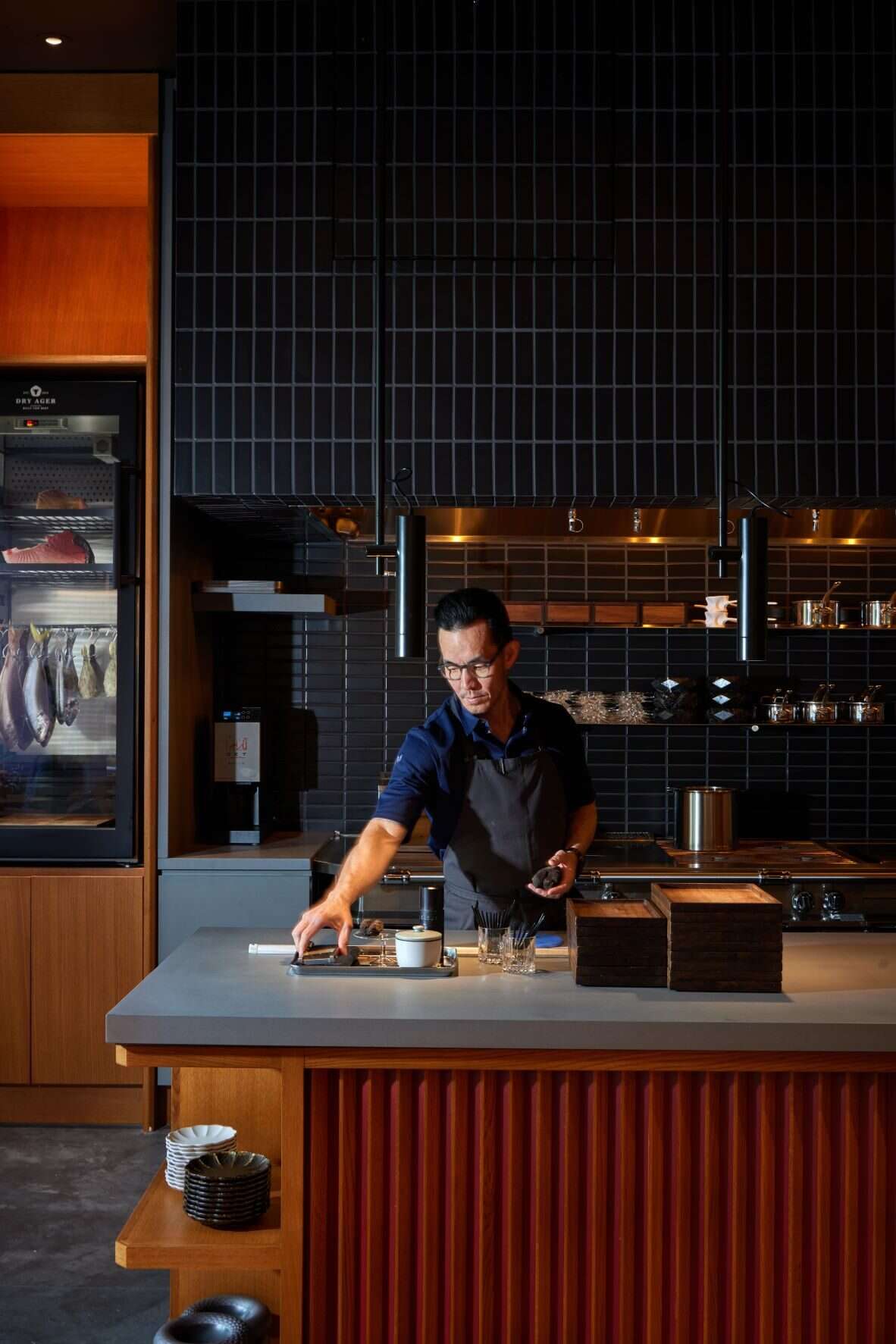 You won't find any fancy catering colleges or stints at Michelin-star restaurants on Ray Lee's resume. Rather, the talented chef is entirely self-taught, learning the ropes from his father – a sushi chef from Osaka.
In 1987, Lee's parents set up the original Akikos; a tiny sushi restaurant on Bush Street. Over two decades later, their son – who had been working as a restaurant photographer at the time – decided to take the helm.
Lee gradually began to change the menu, sourcing the highest quality ingredients from Tokyo and introducing a traditional omakase (meaning 'I'll leave it up to the chef') tasting experience. The eatery quickly began to garner attention, becoming one of the Golden City's top sushi restaurants.
After so many years of hard work, the Avery Lane flagship is a chance for Lee to really flex his muscles and show the San Francisco dining scene what he's made of. If the original restaurant is anything to go by, you're in for a real treat.
Menu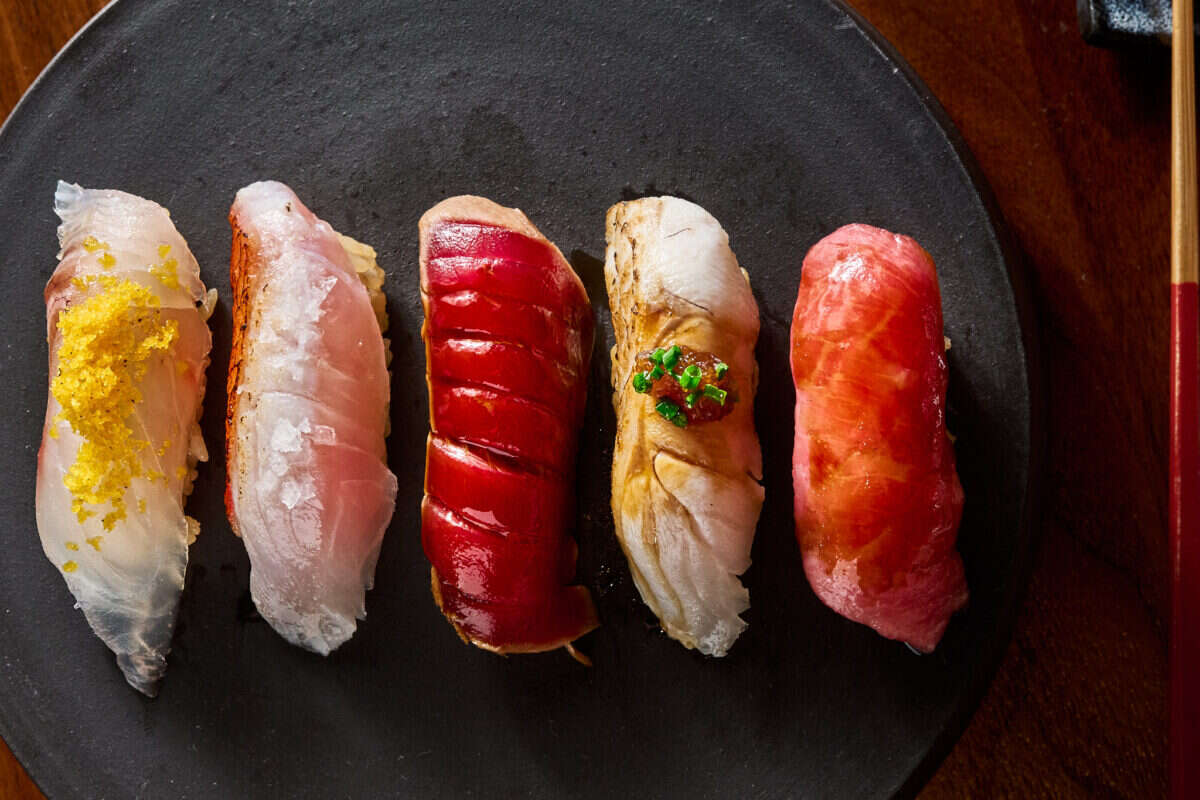 The ever-changing menu at Akikos at Avery Lane is Lee's modern take on a traditional omakase experience, with fresh seafood sourced from Tokyo's Toyosu Fish Market taking center stage.
Priced at $250 per guest, the tasting menu doesn't come cheap, but one thing is guaranteed: you're in safe hands with Lee. "Over the years, our menu has evolved as we continue to meld the boundaries between traditional Japanese and hyper-seasonal California cuisine," he explains.
"We want to inspire our guests with the unexpected – from the plating of our chawanmushi (a traditional Japanese egg custard dish) topped with uni and presented in a delicate sea urchin-shaped hand-blown glass vessel to preparations of our signature nigiri, dry-aged in-house."
Despite this eagerness to push boundaries with his cooking, Lee never forgets where his culinary journey began. "While evolution is central to our story, so is staying loyal to our roots," he says. "The vinegar used in the sushi rice as Akikos at Avery Lane is my parents' own recipe from when they first opened the original restaurant in 1987."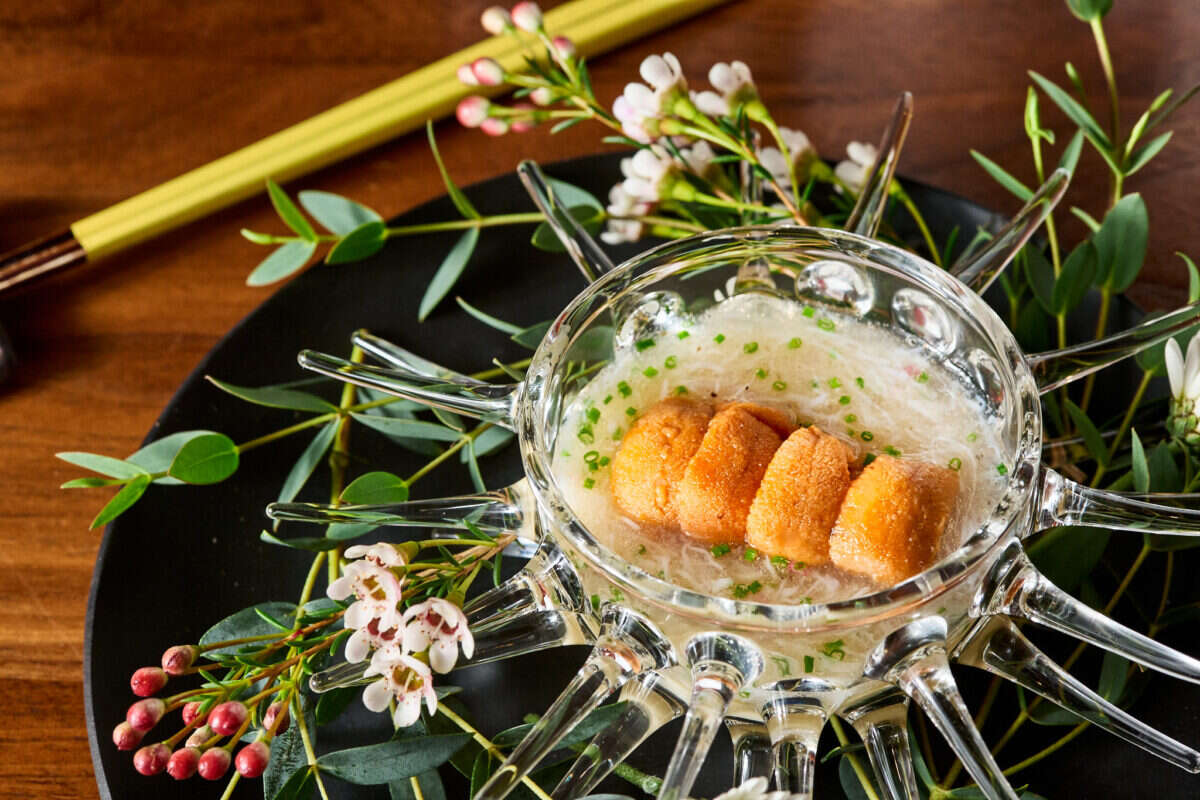 So what kind of dishes can you expect at the new flagship? The meal kicks off with a selection of otsumami (appetizers) such as a Wagyu dumpling of Hokkaido beef wrapped in puff pastry with aged parmesan and Shokupan (grilled milk bread) topped with toro and Kaluga caviar.
This is followed by an array of nigiri, with guests given the chance to sample everything from Zuke, a 10-day dry-aged soy-cured bluefin tuna to Akamatsu, a deep-sea blackthroat perch caught in western Japan. And if all that isn't enough, diners can also order additional sushi a la carte from the Nama menu.
Dessert comes in the form of wonderfully refreshing ice cream that changes seasonally, and there's an array of Japanese beers, sake, and cocktails to choose from, crafted by beverage director Quade Marshall.
Interiors
Lee brought in award-winning firm AvroKO to design the striking interiors. At the center of the eatery, adding a touch of theatre to the dining experience, is the Chef's Stage.
"Akikos has an icon status in San Francisco," says Andrew Lieberman, design director of AvroKO's San Francisco studio. "As such, it was important that we pay homage to the restaurant's history while creating a fresh look and feel to bring it into the modern day."
"The most eye-catching element of the design is the 360-degree sushi bar that puts the chefs front and center, creating almost a performance-like atmosphere where the chefs are on stage and the guests are the willing and integral participants."
The space is finished with warm wooden paneling, black leather stools and modern light fittings. At either side of the counter sit two dry-aging fridges filled with gleaming slabs of fish ready and waiting to be prepared by the chefs.
[See also: New Omakase Restaurant Mikuriya Opens at the Dolder Grand]