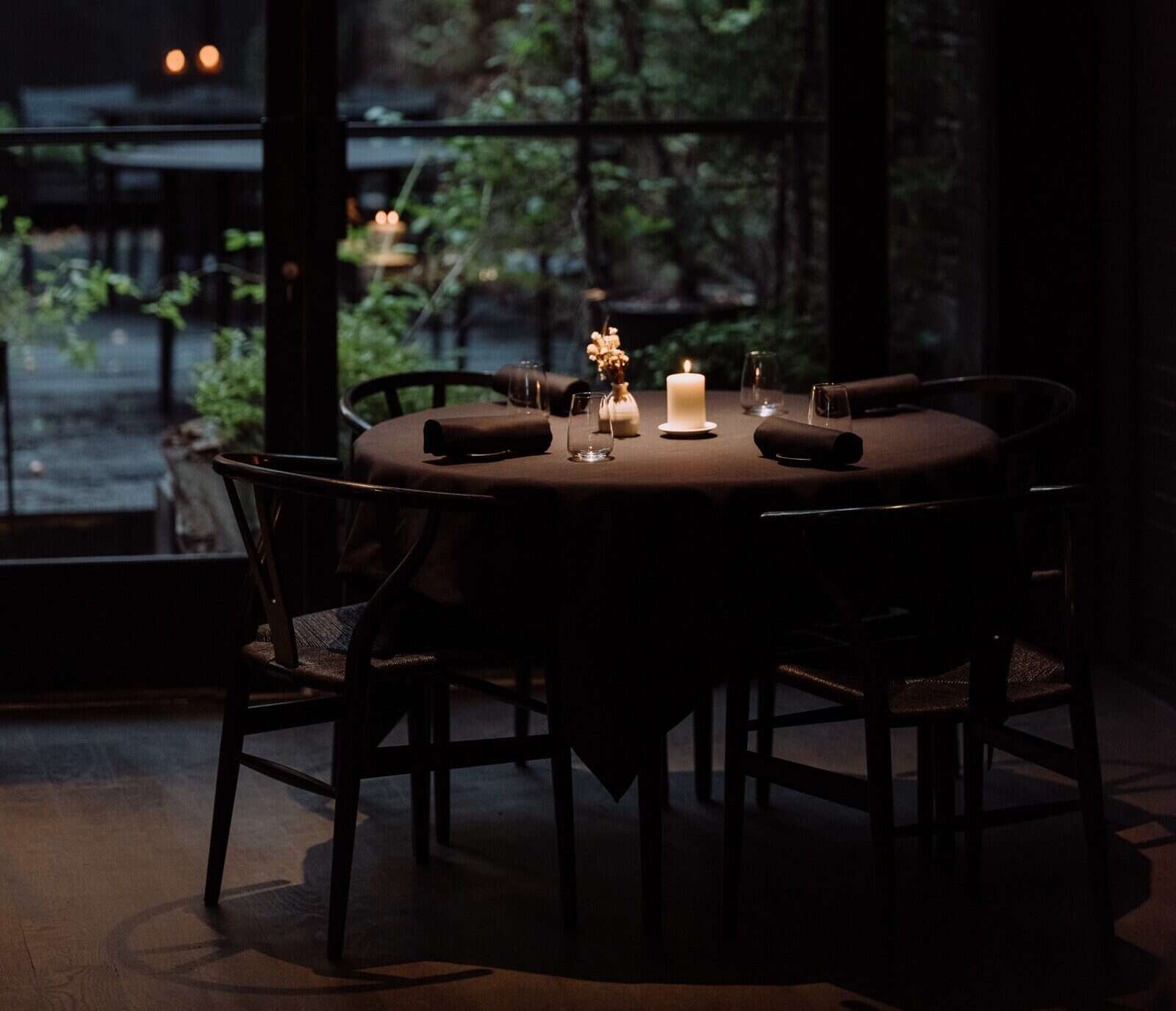 The Michelin Guide has announced that the latest installment in its Summer Dining Series at sustainability-focused restaurants across the United States will take place at Aska in New York on the last weekend of August.
The evening, which will be the final in the three-part series, will kick off with a cocktail hour and toast from Aska's Swedish head chef, Fredrik Berselius. Following this will be a multi-course menu featuring Aska's signature seasonal Scandinavian dishes, for which the restaurant has been awarded two Michelin stars.
Held in Aska's moody and atmospheric main dining room, the upcoming Michelin culinary event will give guests a one-of-a-kind opportunity to get up close and personal with chef Berselius and learn about his approach to sustainability in a way that isn't possible when visiting as a regular diner.
[See also: The Best Restaurants in New York]
Since opening in 2012 the restaurant has garnered critical accolades as well as a dedicated following of loyal guests thanks to Berselius's commitment to crafting distinct Scandi flavors from local ingredients with refined skill and finesse. The menu prioritizes organic, foraged and sustainably grown ingredients, with every herb sourced from its own garden upstate.
As well as responsible sourcing, Aska is also striving to lower its environmental impact even further through its partnership with a local composting facility that disposes of the restaurant's food waste.
"At Aska, we work with nature's rhythm to search for flavors and capture moments in the year," said Berselius. "Most ingredients are sourced from the New York region – some are grown on the restaurant premises or in upstate New York, while others are obtained directly from local farmers or foraged in the wild.
"By cutting out the middleman, we streamline our processes and avoid unnecessary use of resources. We recognize that every action we take has an impact, however big or small, so we are continually seeking ways of improving what we do with sustainability top of mind," he added.
Prior to the evenings at Aska, Michelin's Summer Dining Series will also take over San Francisco's three-Michelin-starred Quince at the Farm on Saturday, August 21, when guests will enjoy a private farm tour followed by a menu of expertly prepared organic ingredients by chef Michael Tusk. The following weekend's event will take place at The Inn at Little Washington, where chef Patrick O'Connell assumes the helm in the kitchen. The chef has helped it achieve three Michelin stars, as well as a Green star.
With just ten seats available per evening at the intimate Aska, tickets for the restaurant's Michelin Summer Dining Series are in high demand and available on a first-come, first-serve basis.
[See also: The Chefs With the Most Michelin Starred Restaurants in the World]
Aska's Michelin Summer Dining Series culinary event will be held on Friday, August 27 & Saturday, August 28, $500 per person.
michelin-summer-dining-series.com