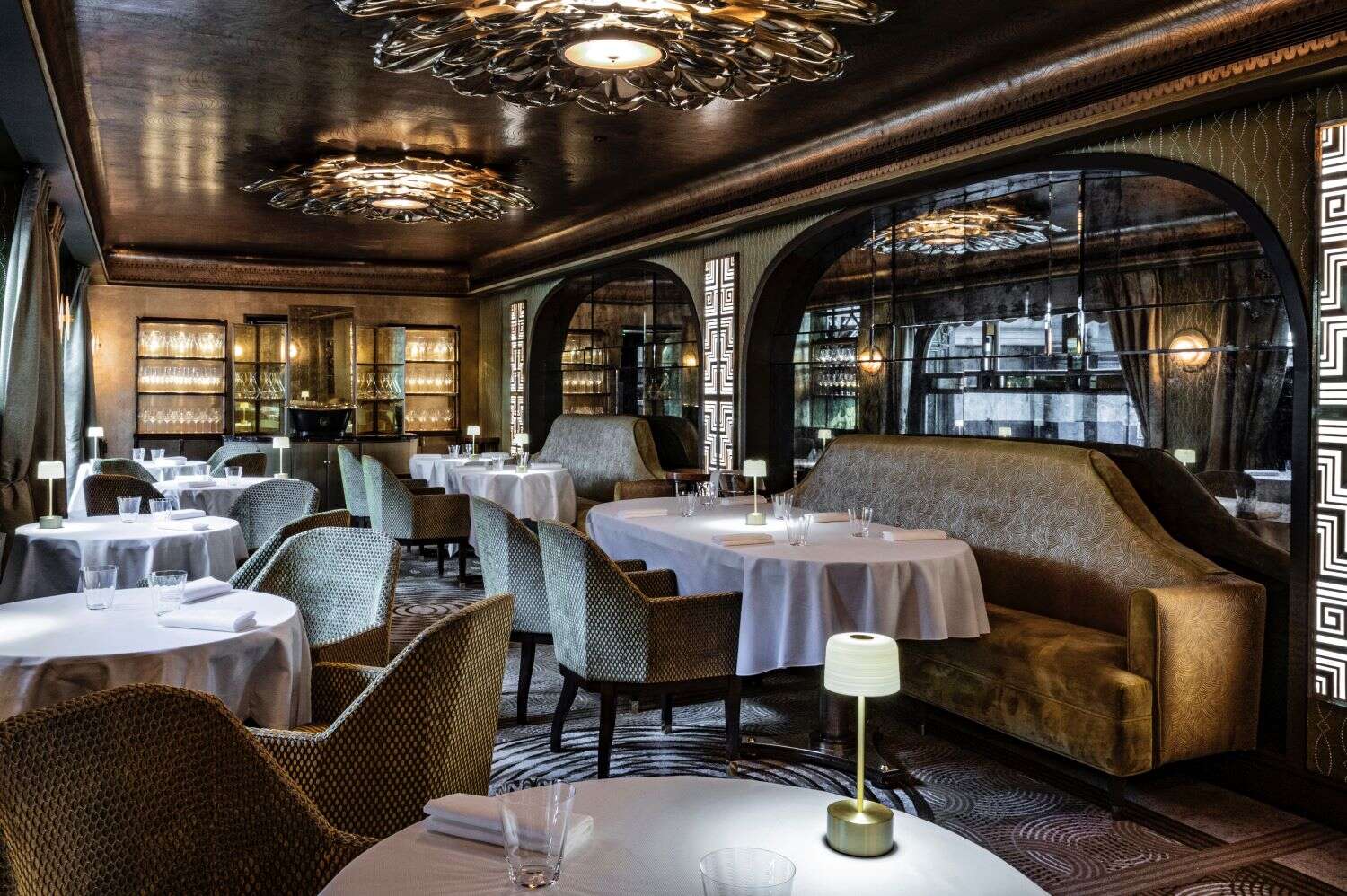 The Savoy is one of London's most storied hotels, therefore it is fitting that Gordon Ramsay's new Restaurant 1890 be named in honor of one of its most influential characters: Georges Auguste Escoffier.
The French culinary trailblazer joined The Savoy in 1890 and alongside César Ritz played an integral role in transforming the new hotel's fortunes. Delivering the glamour of haute cuisine to British shores, Escoffier is credited with creating the five "mother sauces" which today form the foundations of French cookery: Hollandaise, Bechamel, Velouté, Tomato, Espagnole.
[See also: Dining gets Personal at Muse by Tom Aikens]
Overlooking The Savoy's iconic entrance, Ramsay has taken inspiration from Escoffier to create a modern French seasonal tasting menu with European touches. "Nearly every top chef around the world today has been influenced at some time in their career by Escoffier's legacy, however diverse their cuisine, and 1890 by Gordon Ramsay will offer a very fresh and contemporary experience," says Ramsay. 
"The restaurant creates a blend between unparalleled service, culinary creativity and exquisite wines. The tasting menu is prepared with great flair under the very talented executive head chef James Sharp and our hand-picked team. It's the third gastronomic jewel operated by our restaurant group at The Savoy (Ramsay has helmed the Savoy Grill since 2003, and more recently opened the seafood-focused River Restaurant) and we're incredibly excited to offer this new experience." 
Chef 
Sharp has risen through the ranks of the Ramsay's London culinary empire, originally joining the British chef's flagship three-Michelin-starred Restaurant Gordon Ramsay in 2015, before impressing as senior sous chef at Michelin-starred Pétrus.
Menu 
The 26-seat restaurant serves only dinner with sittings at 6.30 pm and 7.30 pm. According to Sharp, diners can expect the feel of an exclusive kitchen table experience, but in a restaurant setting: "It's always been a dream of mine to run an intimate tasting menu restaurant in such a beautiful location.
"The finest ingredients are sourced from all corners of the world, and the tasting menu may change from day to day to ensure the best produce we can find is always featured."
Highlights from the nine-course launch menu include Escoffier-inspired signature dishes such as luxurious vol-au-vent lobster with a fragrant herb purée and sauce Americaine. The legendary French chef's famed Sole Veronique is given an update with confit turbot accompanied by a champagne and caviar beurre blanc, sea herbs and verjus gel. 
Escoffier's rich bordelaise sauce provides the perfect pairing to the Aberdeen Angus short rib dish, which is served with artichoke purée, pickled smoked baby onions and a panko breadcrumb crust. Dessert also pays tribute in the form of a traditional Escoffier parfait, albeit with the more eclectic additions of a zingy blood orange gel, confit orange peel and fragrant black and green cardamom dark chocolate sauce.
Interior
Dressed in sophisticated hues of beige and gold with crisp white table cloths, Restaurant 1890's ambient art deco aesthetic is the work of Russell Sage Studios. Responsible for some of the interiors of the UK's most exclusive hotels, restaurants and residences, the London design studio also created the classic interiors of The Savoy Grill.
Restaurant 1890 by Gordon Ramsay, Savoy Hotel, Strand, London, WC2R 0EU, gordonramsayrestaurants.com