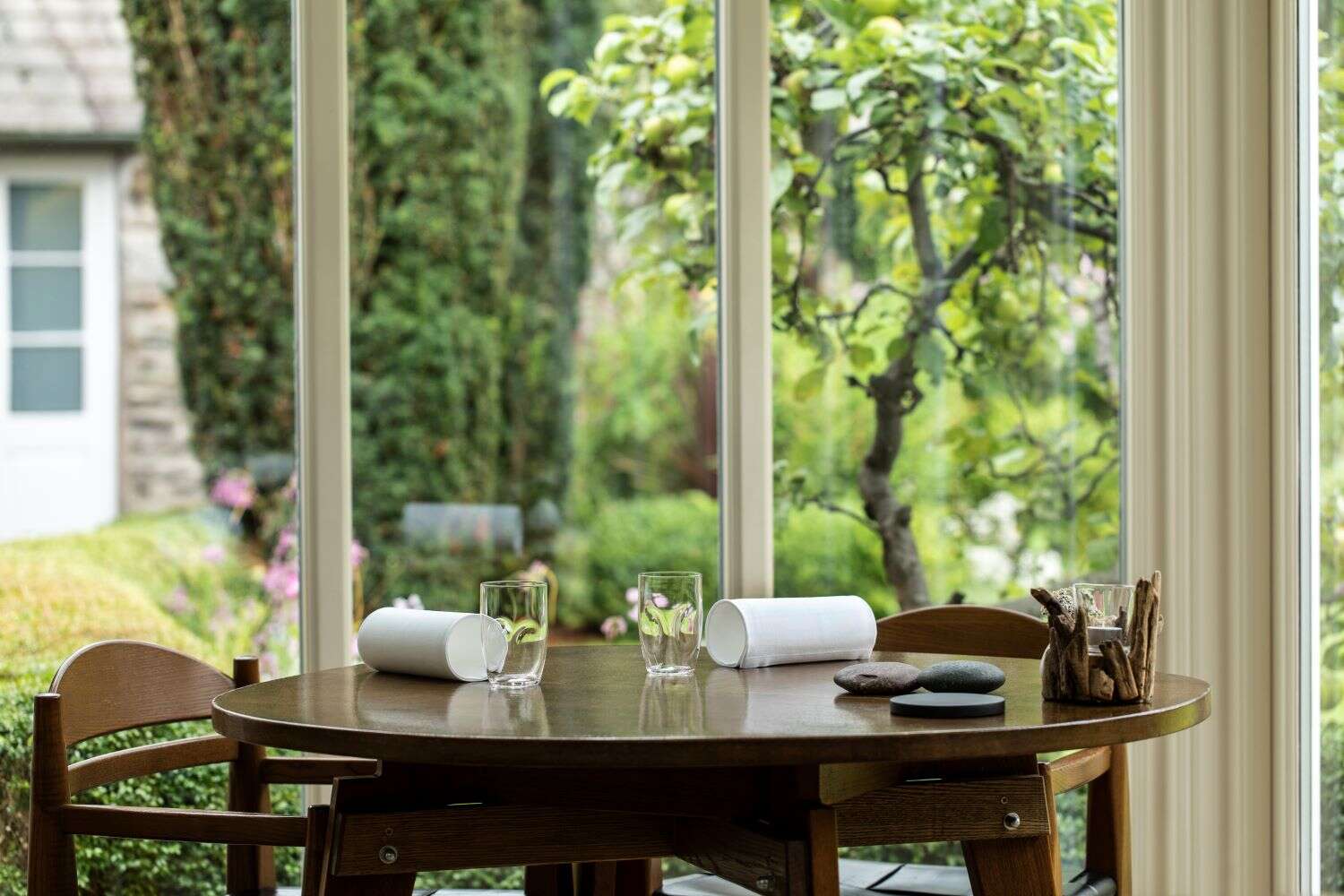 The most notable date in the British and Irish culinary calendar has arrived as the Michelin Guide today announced its new stars for 2022 in Great Britain and Ireland at its annual Michelin Star Revelation ceremony. 
For a second year, the ceremony was held online due to the pandemic, with 25 restaurants awarded new stars.
L'Enclume is the only restaurant in the 2022 Guide to be awarded three stars and the first in the North of England to achieve the prestigious accolade. Chef Simon Rogan's flagship Lake District restaurant was praised for producing highly refined and creative dishes using exemplary produce from its own 12-acre farm. 
Rogan, who is celebrating L'Enclume's 20th anniversary this year, said: "You could say it's fantastic timing that we've received this news 20 years since I opened the doors of L'Enclume, which feels like forever but also just like yesterday.
"Following the win of our second star nine years ago, achieving a third star has always been front of mind and something we've been striving for every day; be it through the evolution of our dishes and honing of our service-style, the meticulous work undertaken on Our Farm, or how we work to make every one of our guests feel, from when they enter the restaurant to the moment they leave.
"We might have grown our operation over the past two decades, but we've remained true to our core ethos and maintained the close-knit community feel amongst our team, whilst all this time proudly remaining as an independent restaurant group. This is an incredible week for us all and it's going to take some time for it to truly sink in, but we will be celebrating this moment for a long time to come."
Other noteworthy Michelin Guide Britain and Ireland 2022 winners include a star for chef Adam Handling's London eatery Frog, which was noted for its beautifully eye-catching cookery.
West-African-inspired Ikoyi, established by friends Iré Hassan-Odukale and chef Jeremy Chan, was awarded a second star, while London's KOL helmed by chef Santiago Lastra became the first Mexican restaurant in the UK to hold a Michelin star. 
The 2022 Michelin Guide UK and Ireland also saw the allocation of nine new Michelin Green stars. The distinction, which was launched last year, honors restaurants at the forefront of ethical and environmental standards. This includes a Green Michelin star for Moor Hall in Lancashire which already holds two-Michelin stars.
[See also: The Zero Waste Restaurants in the UK]
Head chef Mark Birchall said: "Sustainability underpins everything we do. We have appointed 'Sustainable Champions' across all areas of our business to ensure we continually review and improve our processes; always taking into consideration the environment and the wellbeing of our staff, guests, suppliers and local economy."
A full list of Michelin Green Star restaurants can be found here.
For a full list of all 25 restaurants to be awarded new stars in the Michelin Guide Great Britain and Ireland 2022, see below.
New three-Michelin-star restaurants
L'Enclume, Cartmel, Cumbria – Simon Rogan
New two-Michelin-star restaurants 
Chapter One by Mickael Viljanen, Dublin – Mickael Viljanen
The Clove Club, Shoreditch, London – Isaac McHale
Ikoyi, St James's, London – Jeremy Chan
Liath, Blackrock, Dublin – Damien Grey
Ynyshir, Machynlleth, Powys – Gareth Ward
New one-Michelin-star restaurants 
The Barn, Aughton, Lancashire – Nathan Cornwell
Bastible, Dublin – Barry Fitzgerald
Bridge Arms, Bridge, Canterbury – Daniel Smith
Dog and Gun Inn, Skelton, Cumbria – Ben Queen-Fryer
Evelyn's Table, Soho, London – Luke Selby
Frog by Adam Handling, Covent Garden, London – Adam Handling
The Glenturret Lalique, Crieff, Perthshire – Mark Donald
Glovers Alley, Dublin – Andy McFadden
Penarth, Cardiff – James Sommerin
Jamavar, Mayfair, London – Surender Mohan
Kol, Marylebone, London – Santiago Lastra
Meadowsweet, Holt, Norfolk – Greg Anderson
Pine, East Wallhouses, Northumberland – Cal Byerley
Sollip, Southwark, London – Woongchul Park
SY23, Aberystwyth, Ceredigion – Nathan Davies
Trivet, Southwark, London – Jonny Lake
Unalome by Graeme Cheevers, Glasgow – Graeme Cheevers
Upstairs by Tom Shepherd, Lichfield, Staffordshire – Tom Shepherd
Wild Honey St James, St James's, London – Anthony Demetre
[See also: Michelin Reveals Great Britain and Ireland Guide 2021]