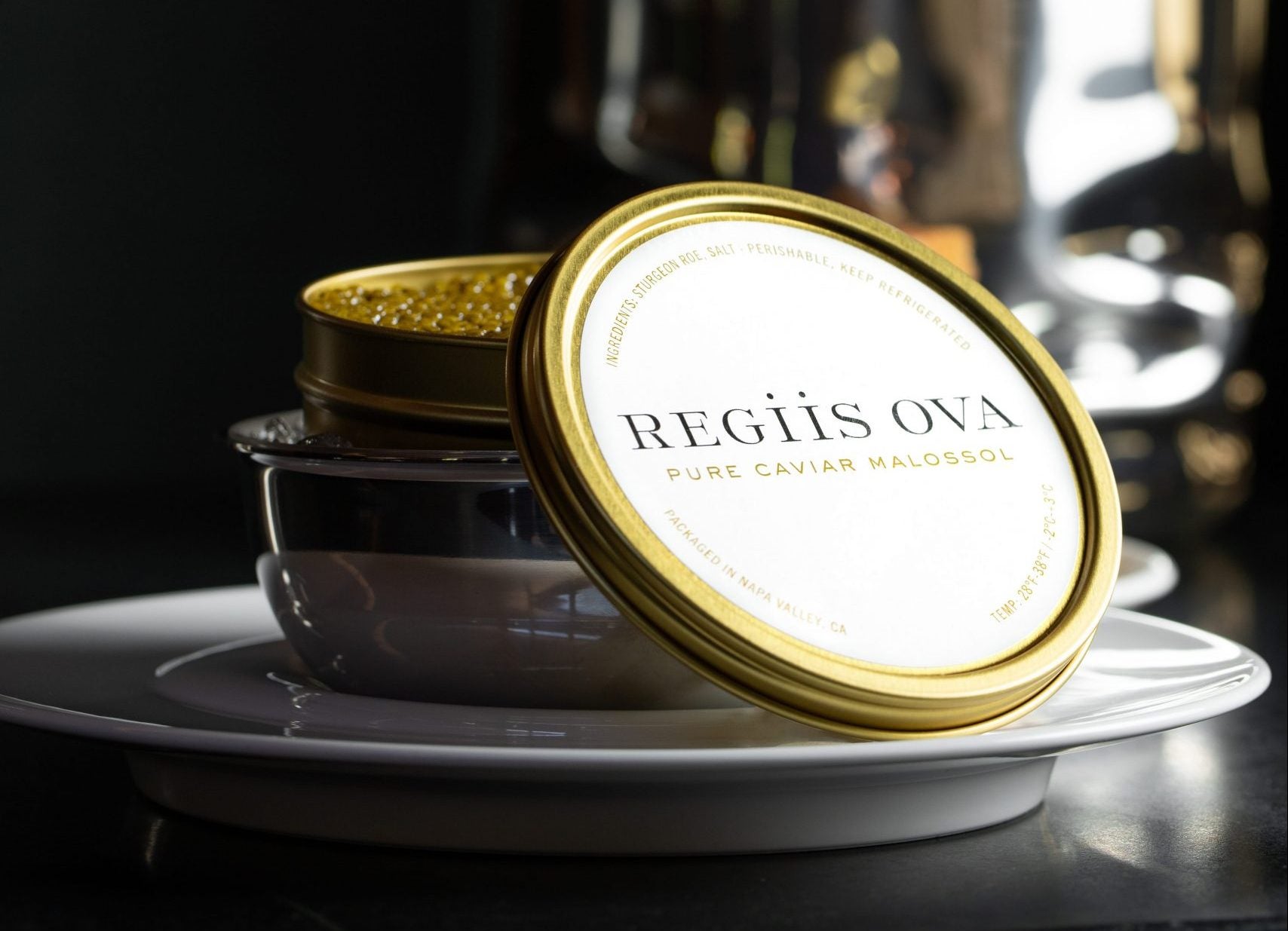 Renowned chef Thomas Keller of The French Laundry and Per Se fame has recently launched a brand new champagne and caviar lounge pop-up in collaboration with Shaoching Bishop, who is a co-founder of Keller's responsible caviar brand, Regiis Ova.
The Regiis Ova Caviar & Champagne Lounge opened on Saturday, June 26 in Yountville, California offering a more whimsical and casual approach to caviar. The menu is focused on small plates, snacks and sharing dishes, giving guests more freedom to try the dishes as they please; order a couple as an accompaniment to pre-dinner drinks, or enjoy a larger selection for a more substantial meal.
Regiis Ova Caviar & Champagne Lounge's menu showcases the culinary skill of Keller, which has drawn discerning foodies travel from far and wide, with influences from classic American-style food. Highlights including buttermilk fried chicken tenders with ranch dressing and french onion dip topped with a generous quenelle of caviar, and an indulgent Hass avocado toast finished with radish, egg and pistachio.
Accompanying the food menu is a range of prestigious champagnes from the likes of Dom Pérignon, Ruinhart and Krug, including a few unique and rare vintages. The drinks menu, which was crafted by the beverage director from Per Se and The French Laundry's head sommelier, also features a number of specially selected European and American wines.
A Regiis Ova Caviar tasting flight is also available at the pop-up, which includes five of Regiis Ova's caviar varieties accompanied with classic garnish pairings and served with Bouchon Bakery brioche soldiers griddled in clarified butter.
[See also: The Leading Countries for Sustainable Fine Dining]
Born of Keller and Bishop's shared belief that by going straight to the source they could deliver better quality and better value caviar, Regiis Ova caviar only comes from sustainable farms, in line with the exacting standards in place at each of Keller's outposts. Each farm must undergo a highly selective selection process, with Bishop, who is a noted caviar connoisseur, having visited the world's finest farms in person to ensure their caliber.
"We're introducing something that hasn't been seen in Yountville before; we're creating a vibrant lounge with champagne, caviar and live music where our neighbors, friends and visitors can relax, gather and celebrate together," said Keller.
"Caviar can be an everyday luxury. With the lounge, we now have the opportunity to demystify caviar and invite guests to learn about our featured varieties and sustainable sourcing practices," added Bishop.
The space itself has been imagined in partnership with designer Ken Fulk, who has created a welcoming, laidback feel to match the inclusive nature of the menu. A series of cozy lounge spaces open out into a lush garden setting, with organic textures and rich green hues throughout. To complete the offering and cement the Regiis Ova Caviar & Champagne Lounge as the place to be this summer, live jazz music will be performed nightly by a rotation of Bay Area musicians.
The Regiis Ova Caviar & Champagne Lounge pop-up is open Thursday through Sunday, from now through fall, 6480 Washington Street, Yountville, CA 94599. Reservations via Resy.
[See also: The Most Iconic Restaurants of the Elite Traveler Era]