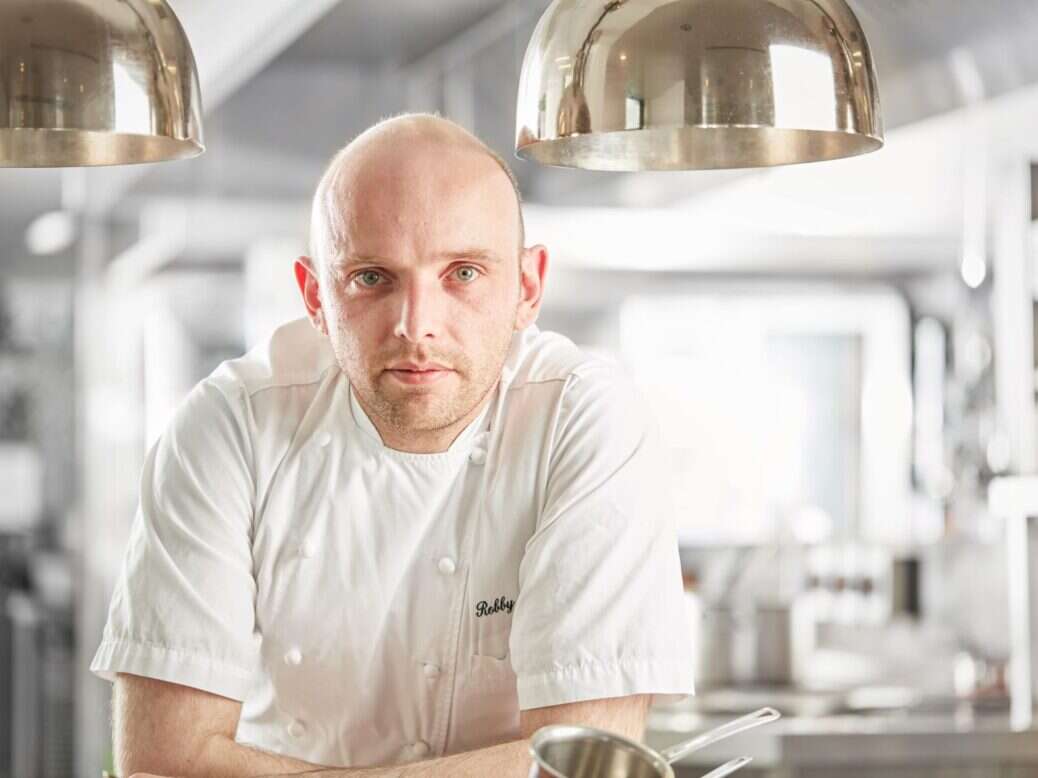 Robby Jenks is never short on inspiration. As executive chef at the Samling hotel nestled in the Lake District, there is an abundance of fresh ingredients at his fingertips.
For Jenks, the hotel's food offering is all about providing an authentic taste of the surrounding environment, constantly evolving with the seasons to excite and delight guests.
"We try to keep [the food] as simple as possible and let the ingredients do the work; I always say that at The Samling we have a much easier role than the suppliers," the executive chef laughs.
"If a supplier walks through the door tomorrow morning and says 'I've got these really nice morel mushrooms, they're only in season for a couple of months' I'll put them on the menu. It's a progressive style of cooking – we're always moving forward."
[See also: Monica Galetti on her Return to MasterChef]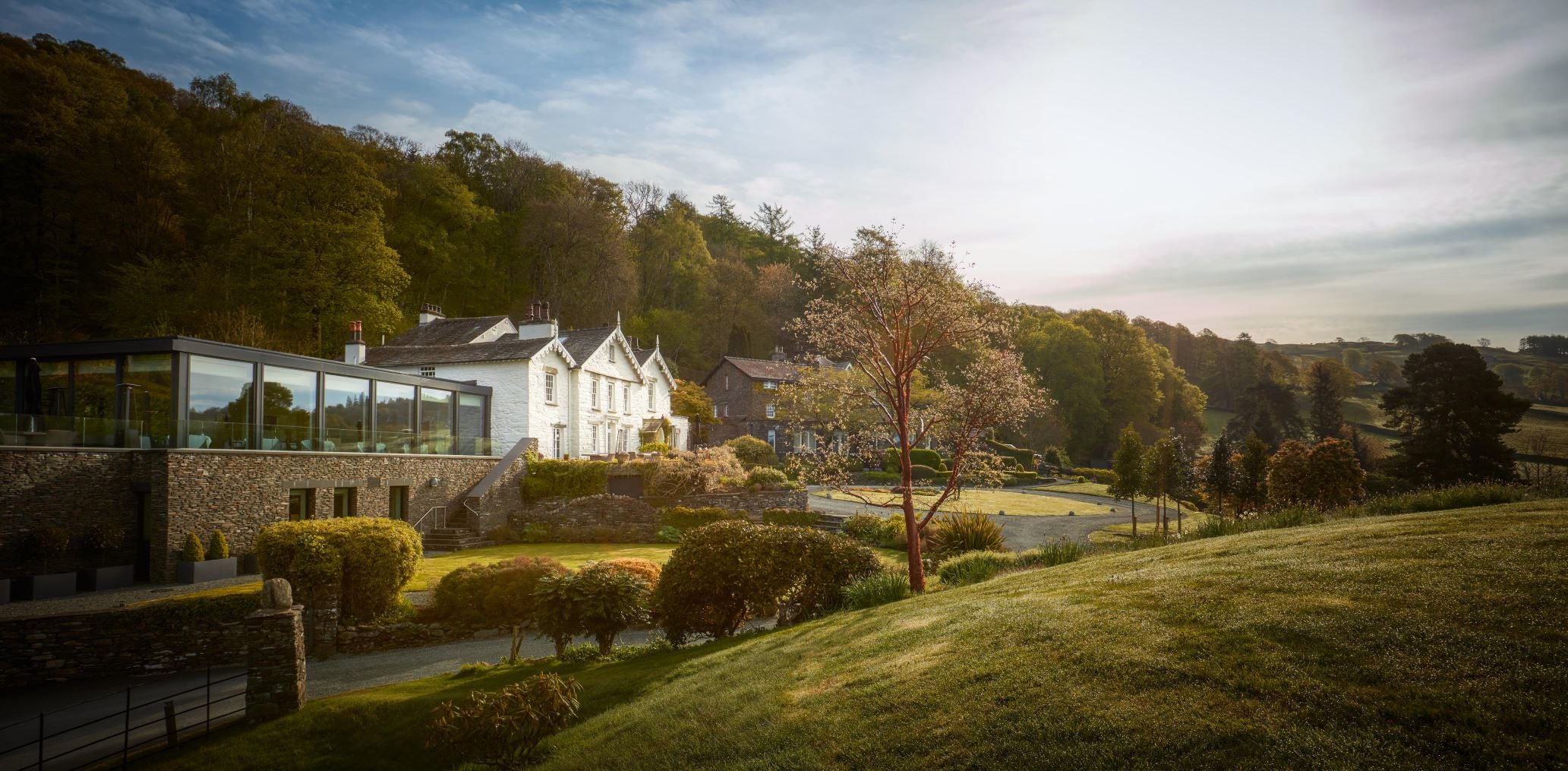 Jenks has demonstrated grit and determination throughout his career. The chef's story began age 16 at a local hotel in Devon. After building up his skills in kitchens of progressing status, he set his sights on the two Michelin star Gidleigh Park.
It was here during his trial shift that he met one of the most respected chefs in Britain and his future mentor: Michael Caines. "Rabbit in the headlights doesn't even come close to describing it – the trial was an absolute disaster," Jenks recalls with a grin.
"Michael wasn't even supposed to be there that day, but he happened to drop by and do the service. I stood on the pass and just watched the show. Afterwards we got talking and he offered me the job. If he hadn't come by, my whole story would never have happened."
There were times when the young chef felt like giving up. "There were so many nights of tears and thinking 'I don't want to do this anymore' – it was like the SAS with crazy 18-hour days."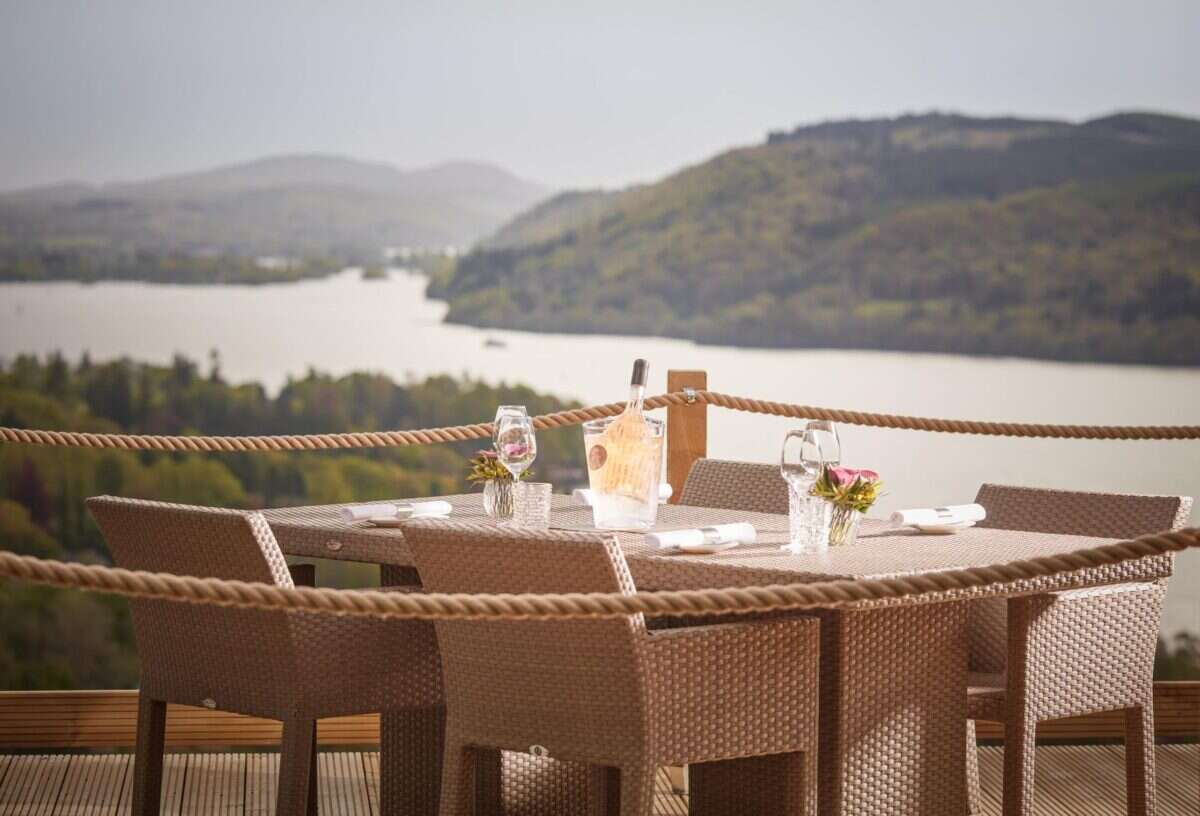 But Jenks thrived in the fast-paced environment, working his way up to the top of the kitchen under Caines's watchful eye. He went on to work as a head chef at two prestigious hotels before settling at The Samling.
The talented executive chef had a clear creative vision right from the start. With a classical background, he has created a modern menu inspired by fresh, seasonal ingredients, which, he reflects, "is an expression of my career in terms of where I've been and what I've been taught."
Of course, Jenks's time spent in the kitchen with Caines is a major influence on his food, and today his mentor is still "always at the end of the phone" to offer advice.
Finding inspiration for the menu is never difficult; the Lake District is bursting with produce. Jenks relishes the chance to back local suppliers. For example, he says, "Herdwick lambs are from here so it's a no-brainer to use them as much as possible. Supporting the local environment is great for sustainability and there's something really special about the ingredients."
If this wasn't enough, the lucky chef also enjoys access to The Samling's own greenhouse and garden. "We grow all our own herbs and we'll have dishes that are influenced by the garden," explains Jenks. "I can speak to the gardener today and say 'I want celeriac for the winter' and he'll start planting it now."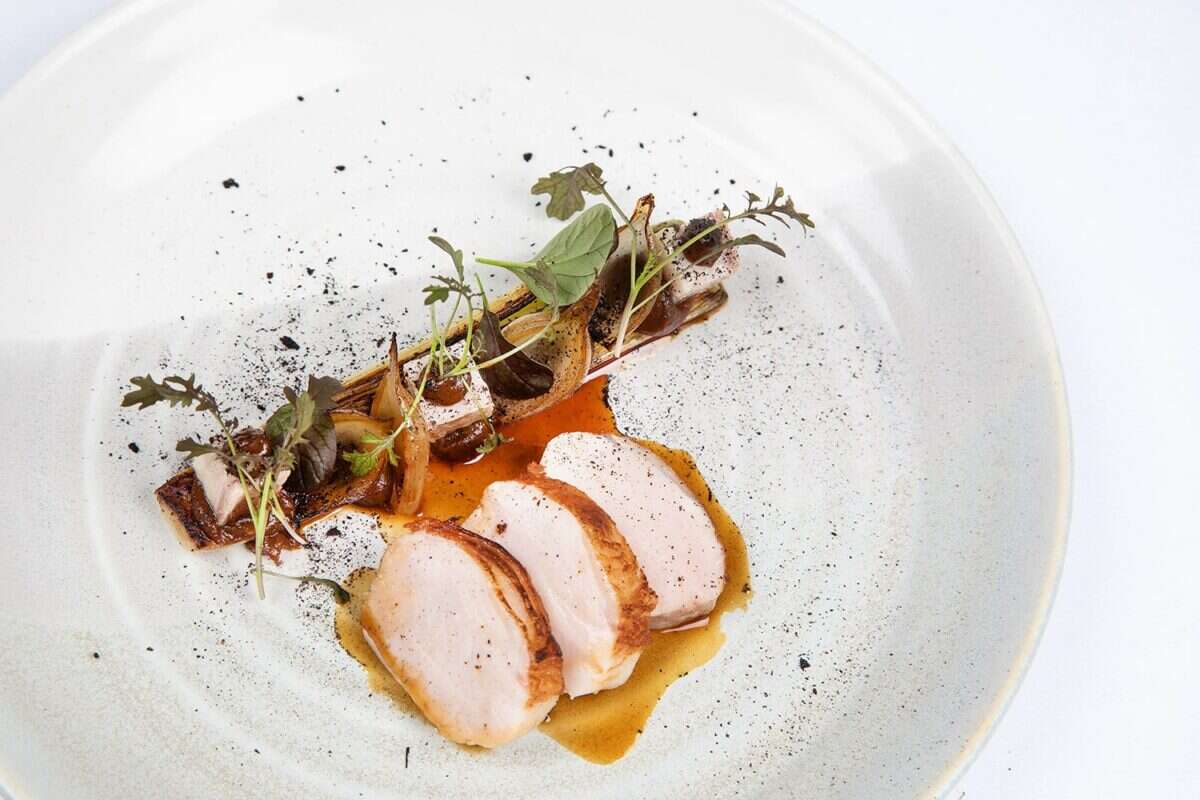 Jenks is passionate about elevating these simple ingredients to create a special occasion for his guests. The ambitious chef has always dreamt of winning a Michelin star and, this month, The Samling scooped the coveted accolade in the 2023 guide.
It was, he says, a surreal experience. "I've spent so many years watching [the awards] at home and imagining being there, so to actually be invited was really special," reflects Jenks.
"And then when your name comes up on the screen… it's just euphoric. It's like no other feeling really. It's almost like being brought into the inner circle within our industry which is fantastic."
Despite his long-standing ambition to impress the inspectors, Jenks never compromised on his values to get a star. "Something changed in me over the last four or five years where I just decided to focus on doing everything really well to make the guest experience as good as it can be and hoped that the other stuff would follow," he says.
The hard work has certainly paid off and Jenks couldn't be prouder of his team. "We've invested in the right people to get the best out of them," he tells me. "It's been absolutely crucial for helping us to get to where we are as a hotel."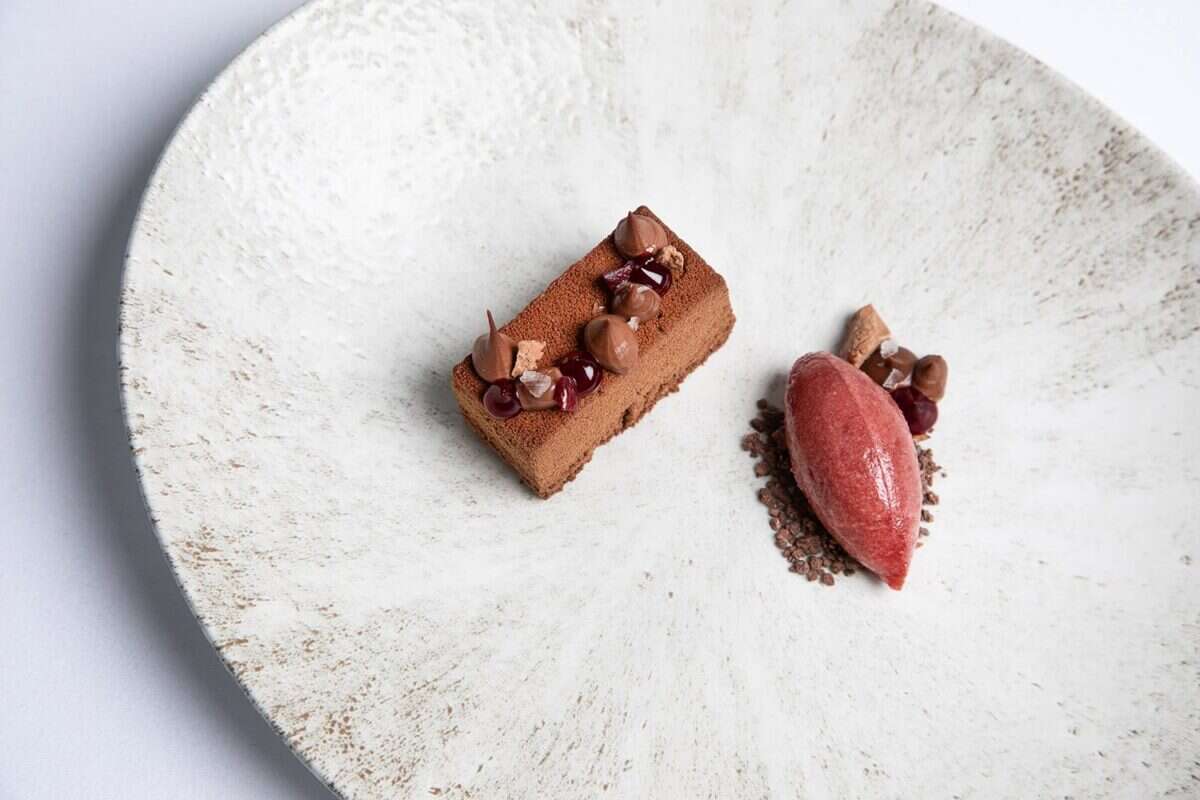 Above all, he wants his diners to enjoy themselves. "If a guest doesn't want fine dining for three days in a row and would be happier with a burger, I'll give them a burger," he laughs. "It's all about looking after the guests – as long as when they go to check out they've had a great time, that's all that really matters to me."
The goal is to have something for everyone; The Gathering caters to guests after a more casual dining affair. "You might arrive on a Friday, eat in the restaurant if it's a celebration and have the tasting menu – that real wow-factor experience," says Jenks. "Then the next day you might go to The Gathering for your home comforts."
The head chef is only too aware of the importance of pairing his menus with the right wine. Luckily, The Samling's team of experienced sommeliers is on-hand to taste his new dishes and offer their expertise.
Jenks is looking forward to welcoming diners into his kitchen for the intimate Chefs Table experience, where guests can watch their meal being prepared from their own table, learn about how the food is cooked first-hand from the chefs, and get a glimpse into the heart of The Samling's restaurant.
"It's out of my comfort zone because I'm used to being behind the scenes," admits Jenks, "but once I start talking to the guests, the passion comes out – seeing people enjoying the food is really rewarding."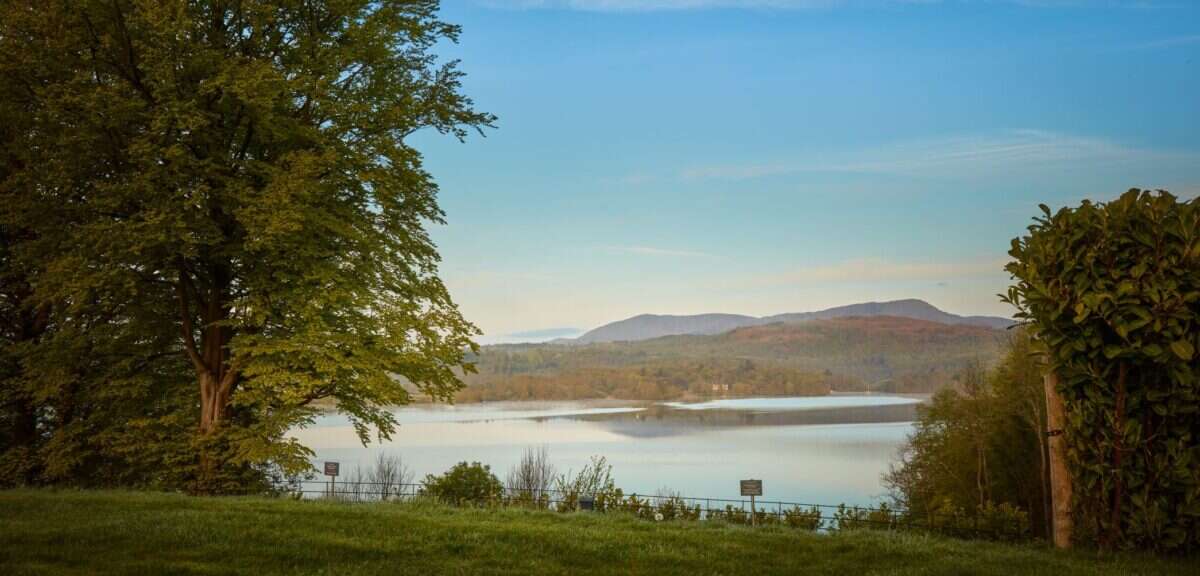 It's the type of immersive dining event that he is eager to do more of going forward. "I want people to experience the whole operation; to understand what we're about and what we're trying to do," he explains. "It's about more than just a meal – we're trying to create the ultimate dining experience."
Perhaps most importantly, the tireless head chef is dedicated to ensuring the food offering at The Samling never stands still. "I'm still trying to learn myself," he reflects, "and make sure we're progressing – every single day."
And, while he says winning a Michelin star is a "massive milestone" that has given him a lot of confidence, he is excited for the next part of the journey.
"In two or three years' time I want us to be one of the best country house hotels in the UK and even more of a destination restaurant," he says with a smile. "I think this marks the start of the next leg of my career." 
[See also: Clare Smyth on Making her Mark in the World of Fine Dining]