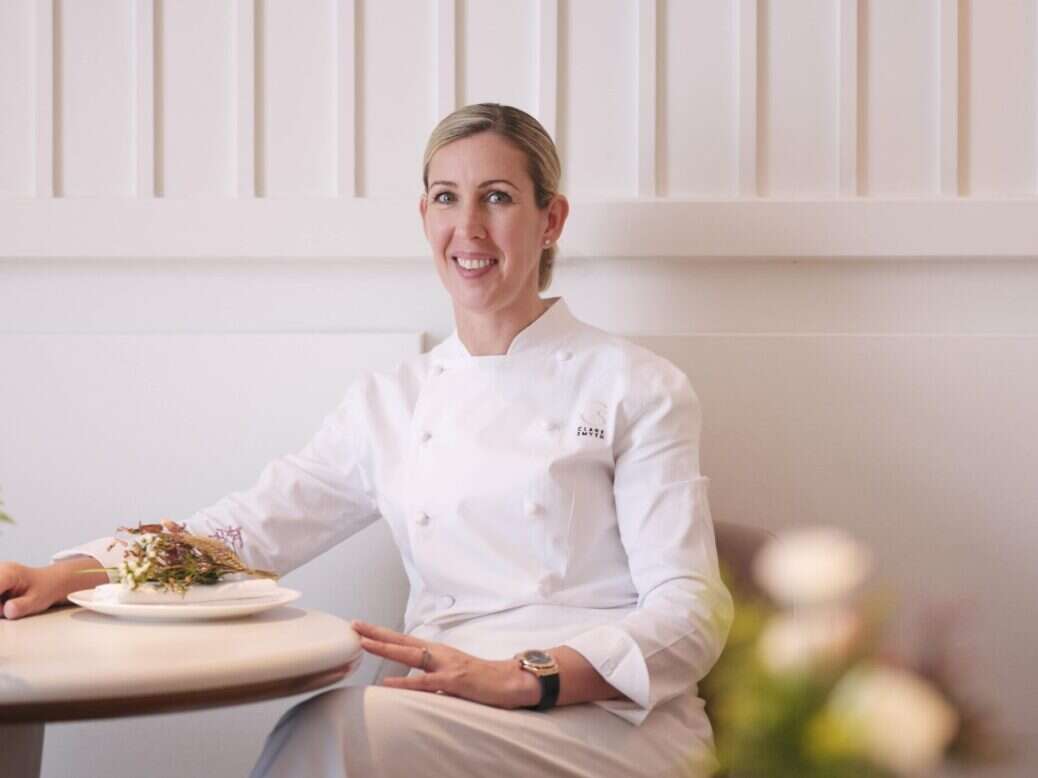 When I arrive at the Hôtel de Paris, Clare Smyth is standing on the steps chatting amiably with a snowy-haired man. Below them, a photographer calls out instructions and snaps pictures. Brightly colored supercars line up outside and throngs of glamorous people drift into the casino next door.
It's a balmy Friday afternoon in September and I've come to the hotel for the opening night of the Festival des Etoilés – a glitzy foodie event held by the Monte Carlo Société des Bains de Mer. The snowy-haired man is Alain Ducasse – arguably the planet's best chef, who holds more Michelin stars than anyone else in the world.
Tonight, he has invited Smyth (the first and only British female chef to hold three Michelin stars in the UK) and the team at her wildly popular London restaurant, Core, to cook a four-hands dinner in collaboration with his own chefs at Le Louis XV. It's the type of meal she could only have dreamed she would one day cook.
"It's very sentimental for me being back here," she tells me later that evening, from a velvet sofa in the hotel's gilded lobby. "Ducasse has always been a massive hero of mine and a huge inspiration. It's not something I could have imagined; that I would come back here or that he would even know my name."
[See also: Jean-Philippe Blondet on his Inventive Approach to Fine Dining]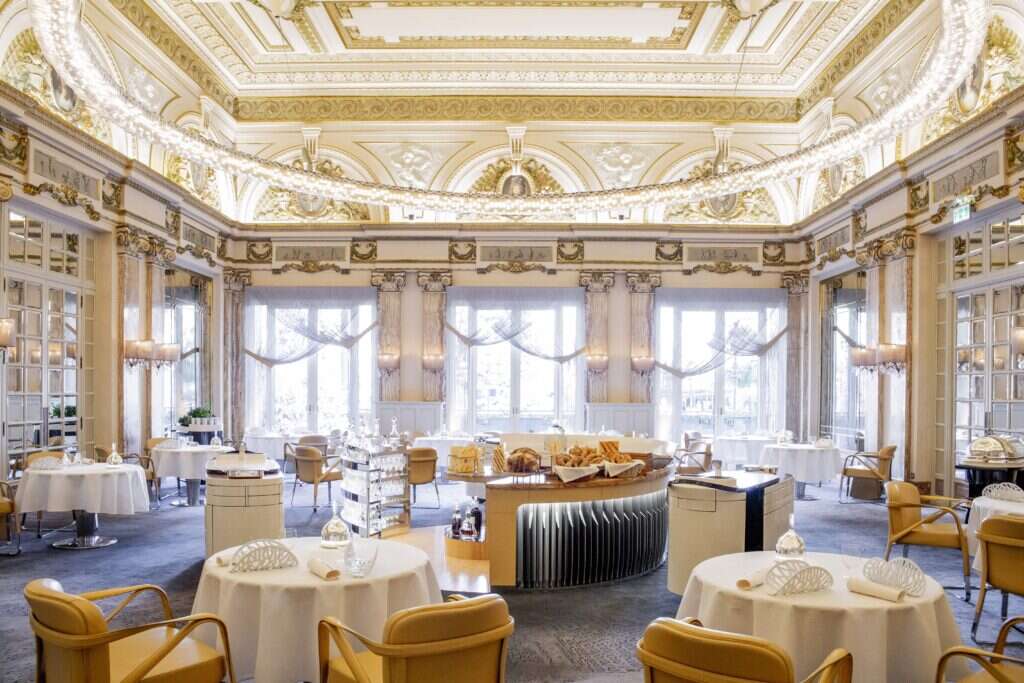 Smyth first arrived at the Hôtel de Paris over a decade ago, when her mentor Gordon Ramsay asked Ducasse if she could spend some time in his kitchen. "I always knew I wanted to come to Le Louis XV," she says, with a smile. "I had read about it in so many books; it always looked so glamorous."
In the end, the ambitious young chef spent just 18 months at Le Louis XV before Ramsay lured her back to London with the promise of the chef patron position at his three-Michelin-star eatery. But Smyth will never forget the time she spent here.
"I really learned to respect the produce and to understand how to get the best out of it," she explains. "It's the type of cooking where they know when to stop; that confidence is incredibly special."  
Cooking with Ducasse this evening will no doubt be a memory she will treasure for the rest of her life. He is, after all, one of the reasons she became a chef in the first place. "He has no fear," she tells me. "He pushes boundaries all the time. If he wants to do something new that's never been done before he'll just do it. Why? Because he can; because he's Alain Ducasse. So who knows better than him?"
This unwavering determination is evident in Smyth's own career. The talented chef grew up on a farm in County Antrim, Northern Ireland and started working in the kitchen at a local restaurant when she was just 15.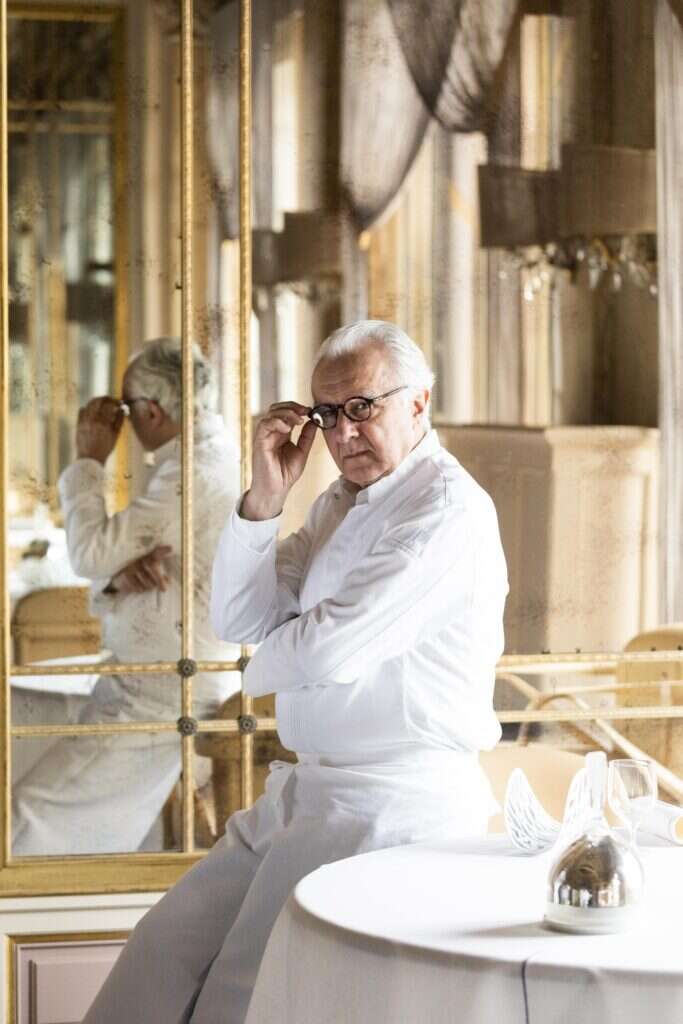 "Growing up we ate potatoes with every meal," she recalls. "We would cook really hearty, rustic food and use all parts of the animals to make stews and soups; there was never anything out of a tin."
Smyth was a ferocious reader, devouring the cookbooks of her favorite chefs as a teenager. Anton Mosimann's Cuisine à La Carte was the first book she bought. "The thing that caught my eye was his tall white hat and bow tie," she remembers.
At 16, Smyth left her family's farm and moved to England to pursue her dream of becoming a chef, losing her Northern Irish accent within just a few weeks. Was it hard leaving everything she knew behind at such a young age?
"I was so focused and single-minded," she says, in her unshakeable manner. "I just knew that I wanted to do it. I never really looked back."
This sheer determination and willingness to put in the hours under grueling conditions paid off. After cutting her teeth at some of the UK's most prestigious hotels, Smyth secured a position at Restaurant Gordon Ramsay.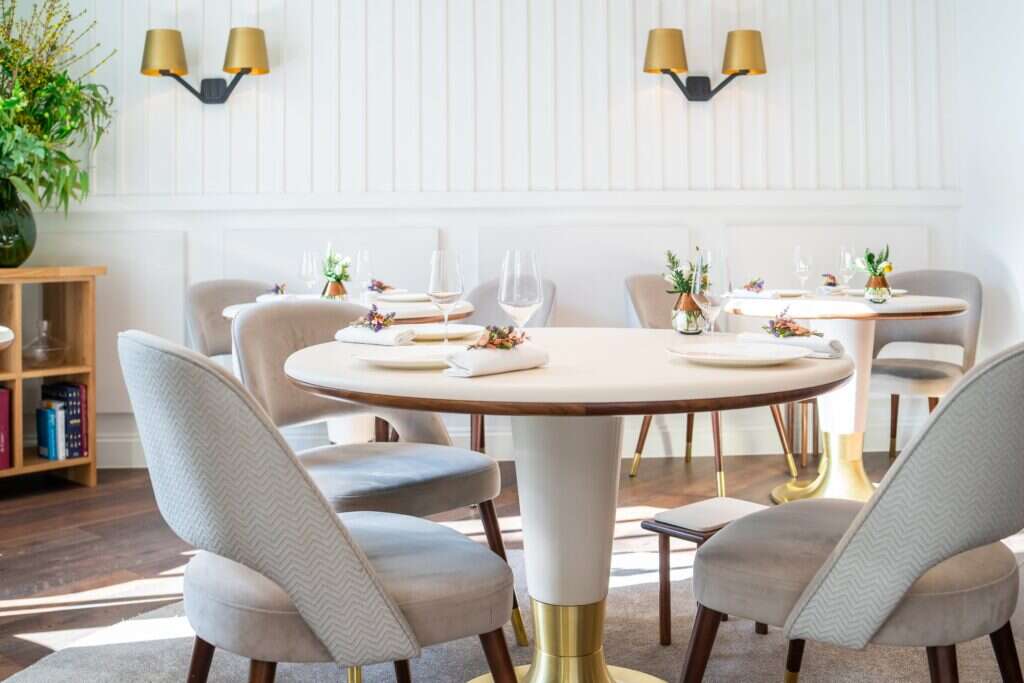 Her time here wasn't always easy. However, she stresses, "people see this TV persona and it isn't really Gordon. There are times that he's quite fierce in the kitchen, but he's actually a very kind, generous person, and always fair. He's a lot of fun to work with."
It wasn't long before she caught the eponymous chef's attention and, after her stint at Le Louis XV, Ramsay offered her the coveted position of chef patron at his three-Michelin-star restaurant in London's leafy Chelsea neighborhood. Smyth was just 28 years old.
It was, quite frankly, a terrifying prospect. Restaurant Gordon Ramsay is notorious as the SAS of kitchens; only the very best chefs can stand the heat.
"It's a very macho environment and I was coming in as a young woman taking over," says Smyth. "It was great to be the first woman to do it, but I also had this fear about being the first woman to lose three Michelin stars." And yet, despite this unimaginable pressure, Smyth never once considered throwing in the towel. "It was all I ever wanted to do," she tells me. "I'd never ever want to give up."
Up until this point, Smyth had been quietly working her way to the top. But when she took over the kitchen at Restaurant Gordon Ramsay the press coverage exploded. "It was all first woman this, first woman that…" Smyth trails off. "It's not something I had really thought about before; I was always just inspired by great chefs."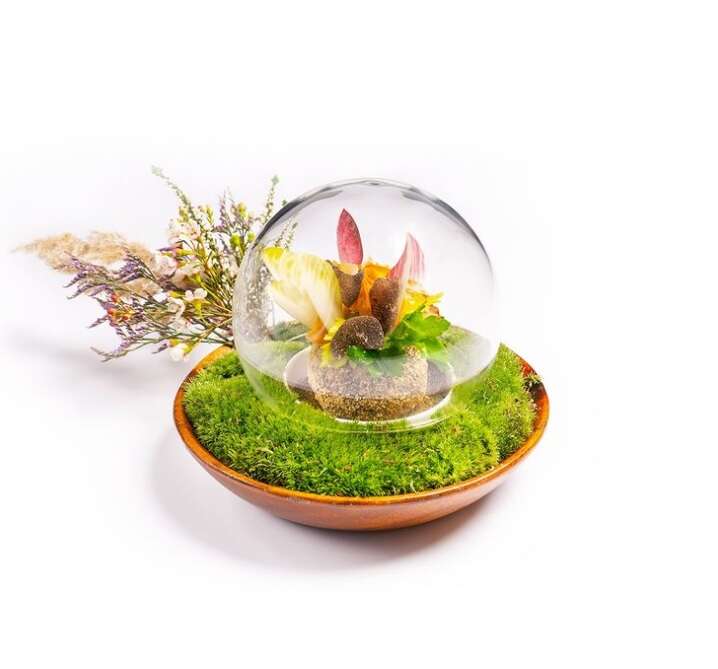 Of course, Smyth was a roaring success and, after over a decade working under Ramsay, she decided to strike out on her own. With her former bosses backing, she set up Core in London's Notting Hill. Here, she quickly garnered attention with her elegant dishes that are as technically skilled as they are delicious.
Smyth loved stamping Core with her own personality. For a start, her kitchen is much calmer than Ramsay's. "Often Gordon would come in and be unnerved by how quiet it was," she laughs. As for the restaurant itself, Smyth ensured everything was exactly as she wanted it, right down to the background music, furnishings and tableware.
For Smyth, setting up her own eatery was a brilliant opportunity to back British businesses; something she is extremely passionate about. The cutlery, for example, comes from Royal Crown Derby – one of England's oldest porcelain manufacturers that set up shop in the 1750s.
Among her most famous plates of food is her deceptively simple 'potato and roe' dish which, in reality, takes around 25 hours to make. The nostalgic dish is inspired by the potatoes she grew up eating on the North Antrim coast where the soil is rich with minerality from the ocean.
To mimic this salty flavor, Smyth tops a single Charlotte potato with a generous mound of herring roe and finishes the plate with tiny discs of salt and vinegar crisps together with tangy sorrel leaves and edible flowers to add freshness and cut through the starchy, buttery elements. This is just one of many playful, creative dishes that show Smyth at her best, elevating humble British ingredients to dizzying new heights.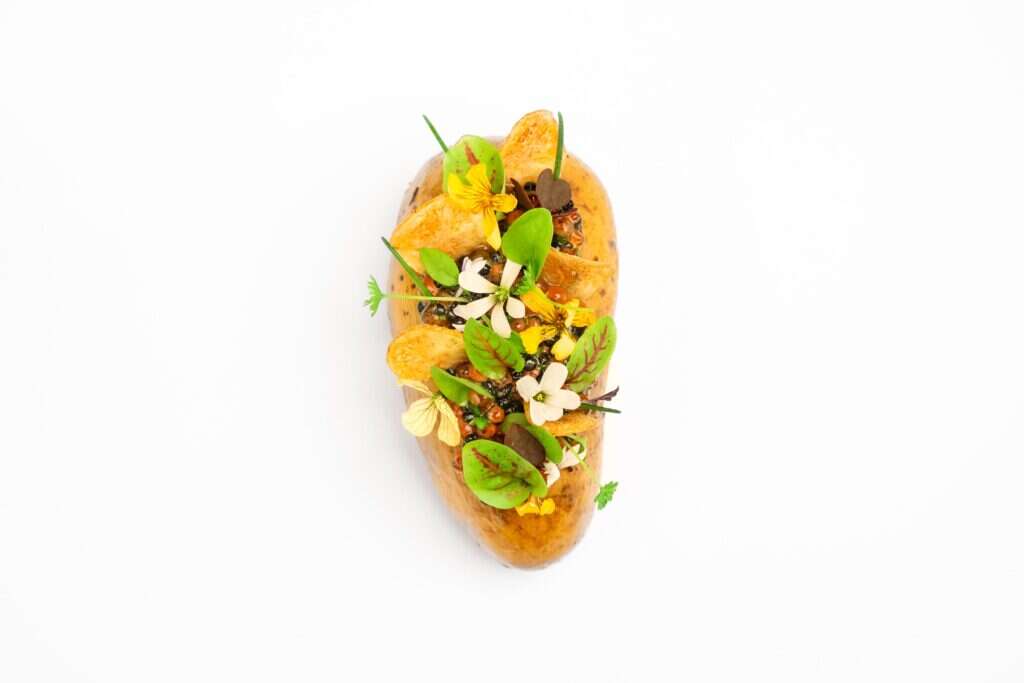 As anyone that has tried to get a table at Core will know, it's almost impossible to secure a spot without booking months in advance. So it came as little surprise when, within three short years, Smyth scooped three Michelin stars for her first solo venture – becoming the first British female chef to do so.
"It was really special," she says, her eyes lighting up as if she still can't quite believe it really happened. "For 15 years of my life I'd been working in three Michelin star restaurants under other chefs, so to be able to prove to myself that I could create my own vision and [win the stars] made me feel like everything I had done was worth it."
Naturally, the press coverage reached a crescendo once again. Does it frustrate her; having so much made of her gender when she is, in fact, one of only four British chefs in history ever to receive the coveted three-star accolade?
"It did used to," she says and pauses for a moment as she weighs up the question. "Sometimes I feel it can inspire people, but I'm not a fan of automatic labels for anybody. Why should the label of your gender go before being a chef?"
"It's not about being male or female," she continues. "I feel like we need to put more focus on making sure people from all backgrounds and cultures work in hospitality because having people coming at things from different points of view makes us so much more tolerant and understanding of society, and of our guests. That's what I feel with my team at Core."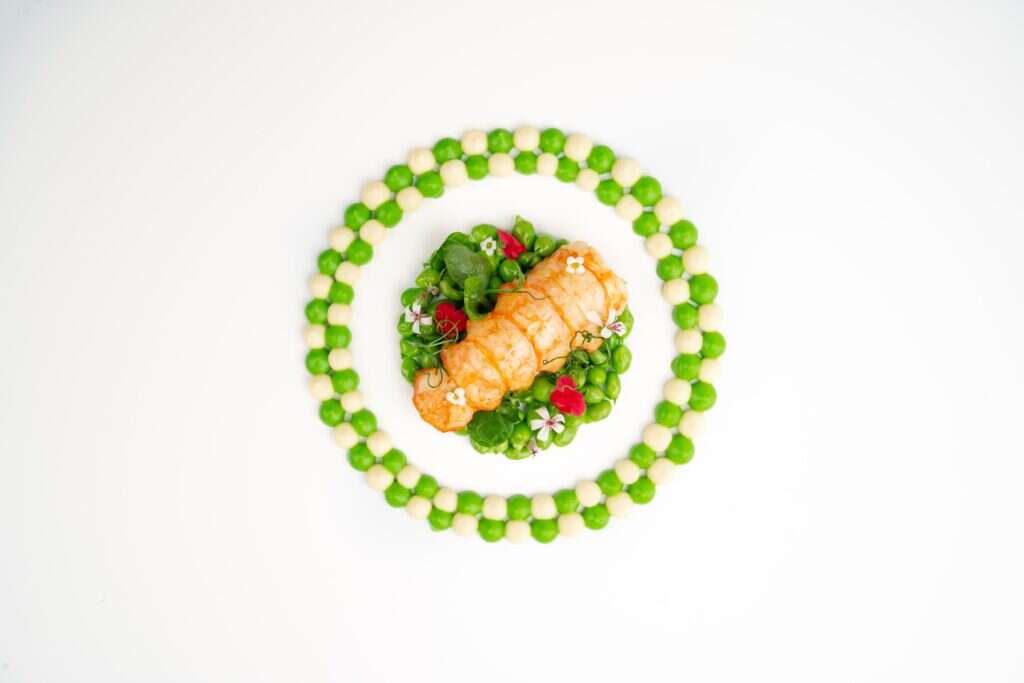 The last five years have been something of a whirlwind for Smyth. Just a year after setting up Core, she was invited to cater Prince Harry and Meghan Markle's wedding reception at Windsor Castle. For this star-studded event, she worked alongside none other than Anton Mossiman – the legendary chef in the tall white hat and bow tie whose cookbook she bought as a teenager.
It was, she says, a "pinch yourself kind of moment; getting to work with the person that inspired me and gave me so much."
Smyth's energy is boundless and her optimism refreshing. Last week she returned from Sydney where she recently opened her second eatery – Oncore – to much acclaim. She is also scouring London to find the perfect site for a sister restaurant to Core.
As this evening's dinner approaches, our interview draws to a close. Smyth's day has been filled with photoshoots and interviews but now she will get back to what she loves: cooking.
Later that night, after creating the immaculate four-hands dinner with Ducasse she comes over to ask how it was. Standing in her chef whites in the opulent Louis XV dining room, she looks calm and exuberant without a hair out of place, and it's clear that for Smyth this is exactly where she is meant to be.
[See also: The Chefs with the Most Michelin Starred Restaurants]
This article appears in the 30 Nov 2022 issue of the New Statesman, Winter 2022/23