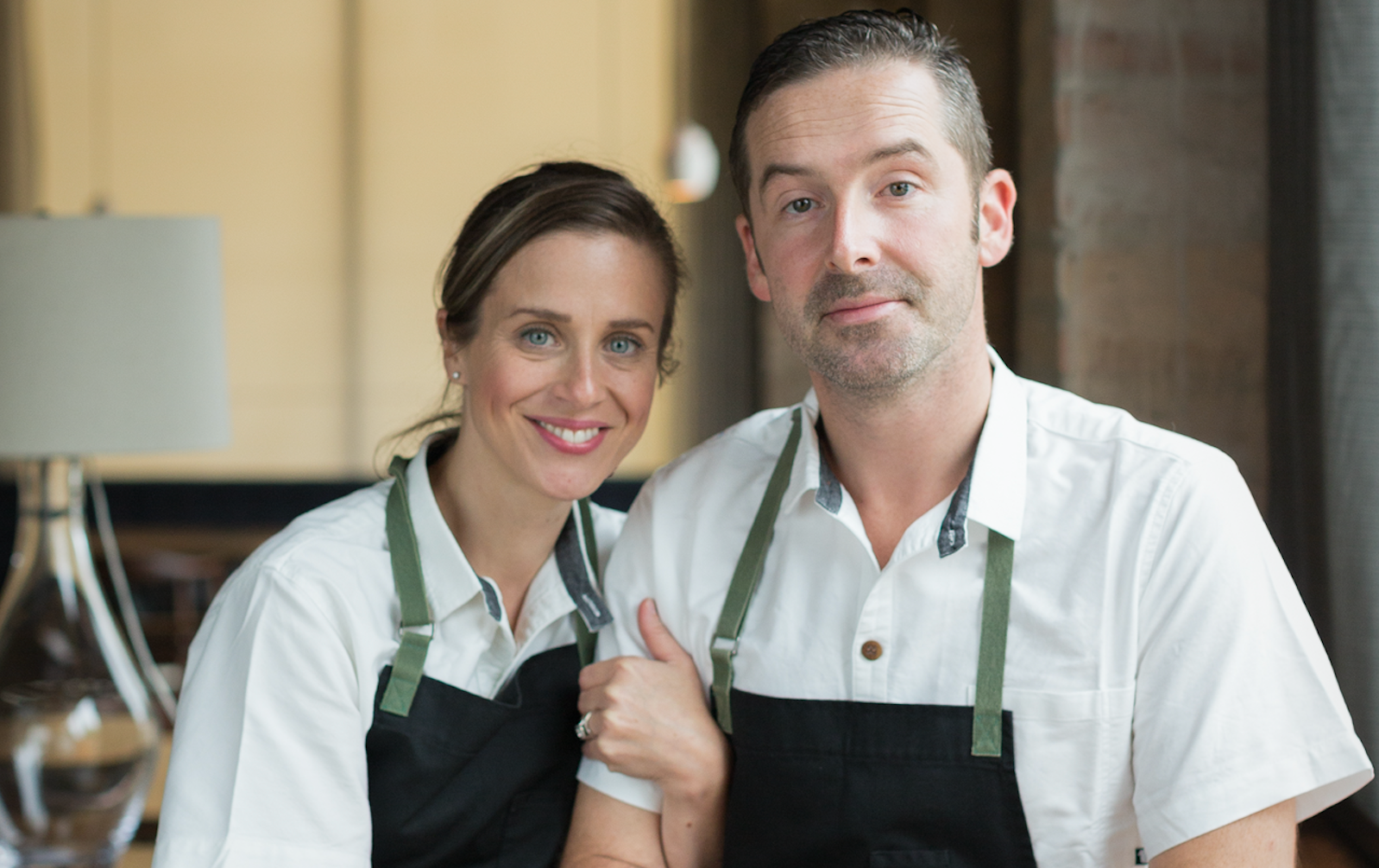 High-end, Michelin-starred cuisine is always sought after, but sometimes you just can't beat a good cheeseburger. The winner of the Elite Traveler Rising Star award, Chicago's John B Shields, knows this all too well, and his wonderfully onioned double burger has garnered a cult following. At Smyth + The Loyalist, the twofer restaurant he runs with his wife, Karen, diners can expect a divine five-, eight-, or 12-course tasting menu at Smyth (which, in fact, has two Michelin stars) or casual delicacies at The Loyalist. Both share an inviting, fun-loving atmosphere. Shields speaks to us about what this award means to him and being challenged by surprise ingredients.
Can you tell us about Smyth + The Loyalist? They are two restaurants but they're housed in the same building. They're floor to floor, so the top floor is Smyth, with a separate kitchen, crew and team. The name Smyth is the county in Virginia where we started, in the middle of nowhere. It's an homage to that area — how we came to be chefs and how we developed our style, which is very much driven by the product that we grow. I hate to be cliché, but it's a very farm-driven restaurant. But we take a really creative look at it, so it's not just 'farm to table.' We really analyze the produce we get. Downstairs [The Loyalist] is a place I like to eat at, there's a touch of French influence here and there — and a really good cheeseburger.
It's so good it even has its own Instagram account, The Loyalist Dirty Burg. When I opened the place, I thought, "If I'm doing a cheeseburger, I want it to be really good." I had no experience making cheeseburgers, and there's a real art form to making a good sandwich. We worked on it for a while and thought we came up with a pretty good one, but we came up with a great one. People love it. It's kept us busy since day one. The word got out pretty quick, and it's lucky that we are in Chicago — they love burgers and red meat here.
So the experiences at each restaurant are quite different? Totally different. Up here [Smyth], it's a tasting menu, and downstairs [The Loyalist] has an à la carte menu where you can get a plate of grilled oysters and a big steak. Upstairs is an open kitchen and open dining room, so it's very much like you're in our home. I love the idea of having two juxtaposed places. Downstairs is more casual and fun; it's all about having cocktails and letting your hair down. It's the same upstairs too, but a little more dressed up.
You partner with a 20-acre farm run by Rebecca and Alan Papineau. How does that work? The Farm is about an hour from the restaurant, and the products we cook with are all from there, or at least every plate has something from it. We are trying to express 'farm on a plate' — not in such a literal sense, but more as an idea. Everything we do is based off that, so whatever is happening at The Farm we are planning toward. But at the same time, if something just pops up we have to be ready — we just go and create dishes based on what's being produced.
That must be challenging. I also ask our farmer to grow things and not tell me about them. I like being surprised! I enjoy the challenge, the pressure and the ideas that come. For me, the reason we dedicated ourselves to The Farm was because of our relationship with the farmers; they've become like family to us. It's a very personal thing, so when she [master gardener Rebecca Papineau] has devoted her life to this, that passion in her technique is the same level that we cook at. She takes as much care clipping the herbs and growing the vegetables as we do with every dish we plate here. It's become my goal to represent her work in this way.
What would your last meal on earth be? Probably a big bunch of raw shellfish, lightly cooked seafood and a bottle of wine. Just something simple. The last meal I'd cook would be my wife's favorite dish, which is linguine with clam sauce.
A lot of seafood then! I lived by the ocean my whole life so I love it. But — go figure — I'm in Chicago. Life's funny!
By Samantha Coles