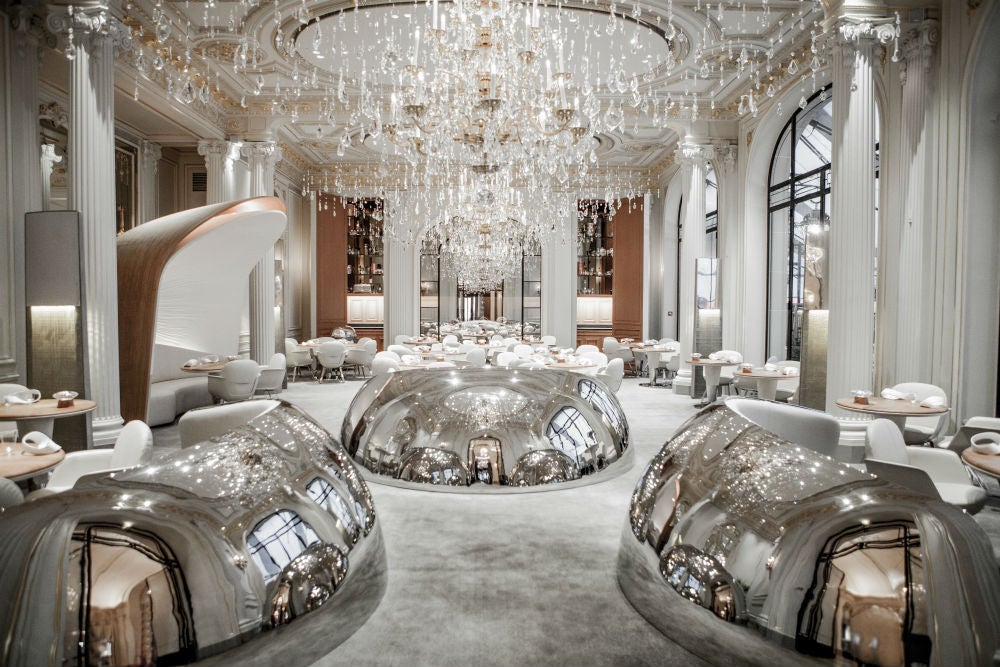 Inside Paris's luxurious Hotel Plaza Athénée, Alain Ducasse perfects "naturalness cuisine." The French restaurant is designed for an intimate dining experience where solid oak tables, leather seats and raw materials offer simple elegance.
At the three-Michelin-starred restaurant, the menu centers on a fish-vegetables-cereal trilogy that promotes a healthier diet more in tune with nature. Here, cooks focus on the quality of produce and a commitment to the environment.
A seasonal menu includes seafood dishes like Groix Island sole fillets, sole sea anemones, potatoes – all with the note that dishes may be prepared in their "simplest naturality."
For an exclusive menu, guests can reserve the Table Cabane, situated in a boat-hull structure. The Sommelier met with the Maîtres de Chais to curate an impressive selection of vintages to enjoy, such as Château Petrus (1988 to 2003) and Château de Fargues (2004 and 2008).