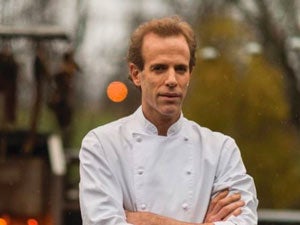 By Lauren Jade Hill
Celebrated for elevating farm-to-fork dining, Blue Hill at Stone Barns is lauded as one of upstate New York's most innovative restaurants, and our highest new entry for 2017. We speak to chef Dan Barber about the cuisine he takes such pride in.
What does being voted among the world's top restaurants mean to you?
It is an incredible honor, and a little humbling, too. It makes me think back to being at Le Clos de la Violette the year that chef Jean-Marc Banzo earned his second Michelin star. This was many years ago, but I remember it so clearly. The morning after the news was announced, he was like a military general, shouting, "La défense!" What he meant, I think, is that the real challenge of an honor like this isn't just obtaining it — it's also how you defend it. We're in the company of restaurants who are continuing to raise the bar for themselves.
What do you think it is about your food that people respond so well to?
People are becoming more curious and more demanding about the food on their plates. They want to know who is farming it, where it comes from and how it was grown. They're beginning to engage with a new kind of recipe — the kind that begins not in the kitchen but in the fields and pastures. Hopefully we're sharing those stories in the context of a meal.
What experience can people expect to have when they dine at your restaurant?
At Blue Hill at Stone Barns, there are no menus. In place of an à la carte system, we only serve multi-course tasting menus — sometimes 30 to 40 courses — that range from single bites to more composed dishes. The goal is to tell the story of the farm just outside the dining room, and of the surrounding landscape. Many of the courses are playful and meant to be eaten by hand. We want that feeling to extend to the service as well.
What do you want to achieve next?
Every year, we learn more about our landscape as we experiment with ways of farming or discovering new varieties of vegetables and grains. New dishes come as a result of this. Hopefully it is bringing us closer to establishing a distinct cuisine for the Hudson Valley.