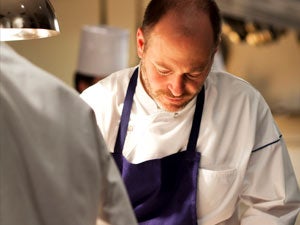 By Zahra Al-Kateb
Michael Tusk's culinary career has gone from strength to strength. The chef and owner of San Francisco's Quince is featured in our list for the very first time.
Congratulations on being named within the Elite Traveler Top 100 Restaurants. How does it feel?
It feels great! At the end of the day, our guests are the most important thing. It means a lot to be recognized in this way.
What was the last place you visited? How did it inspire you?
The last place I visited was Tokyo in November for a Relais & Châteaux conference. That's always a very inspirational place, certainly for anyone who loves to not only cook but to dine. Their presentations are sophisticated but very simple, so I try to take that back with me.
You've contributed to some of the San Francisco Bay Area's greatest successes. What drew you to the West Coast?
Coming from the East Coast, I was suddenly able to try different foods I hadn't seen earlier in my career. There were four different types of turnips and 30 different types of tomatoes! It was just a revelation to a young aspiring chef. It was hard to go back to having less with so much here to offer.
What trends do you see emerging within the fine dining world, particularly within San Francisco?
There are a lot of pop-ups merging into full service restaurants. It's hard to get open and stay open in a fairly tough marketplace, so finding their own way to do that is very impressive.
You recently opened an Italian restaurant, Cotogna, adjacent to Quince. Do you plan on opening another?
We do! We have another project that will be a little more casual than Cotogna. It'll be different to what we already have, including different sources of vegetables and dairy products that are on the menu right now. We'll feature some of our art and photography collection.
What are your plans for this year?
I'm working on a book for 2017, and we're always fine tuning the restaurant, be it design changes or adding new chairs.