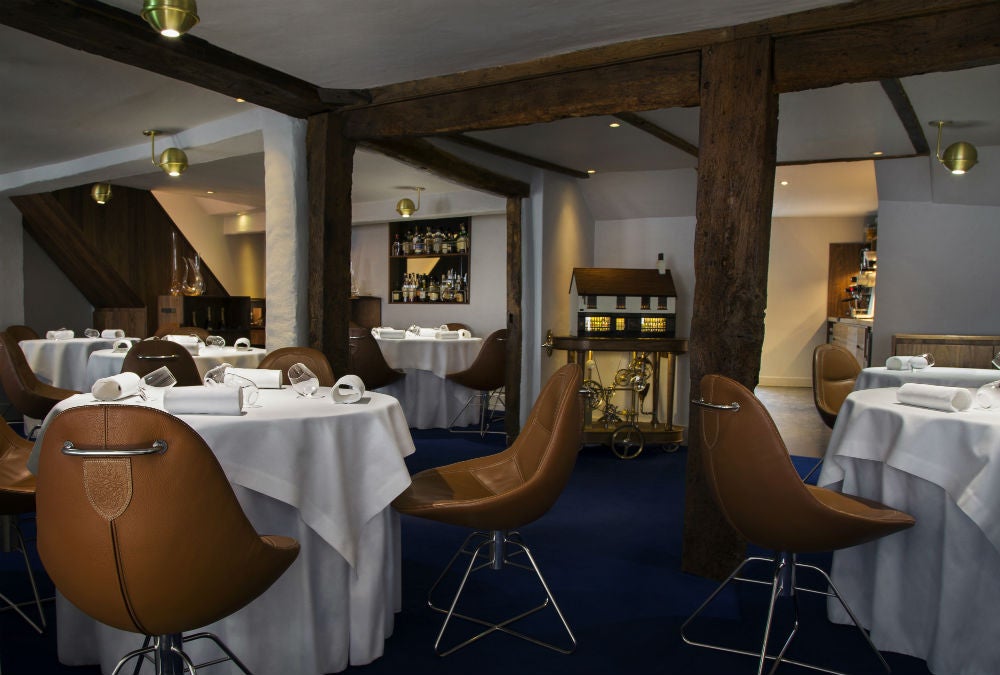 Led by Heston Blumenthal, and with chef Edward Cooke at the helm, The Fat Duck consistently draws gastronomes to the village of Bray for its three Michelin stars and reputation as one of the world's top restaurants.
A large part of the dining experience lies in the surprise; here, each dish is one of theatrics and distinguished by unexpected elements. Throughout the meal, each diner is taken on a journey of 14 courses in which each plate draws on nostalgia and the narrative of a childhood seaside vacation, from "The Day Before We Go", and "Rise and Shine It's Breakfast Time", to "Bedtime: Off to the Land of Nod", taking inspiration from Blumenthal's own childhood memories.
Indeed, the menu here is designed to play on all the senses, living up to culinary alchemist Blumenthal's international reputation for pushing the boundaries of British gastronomy.