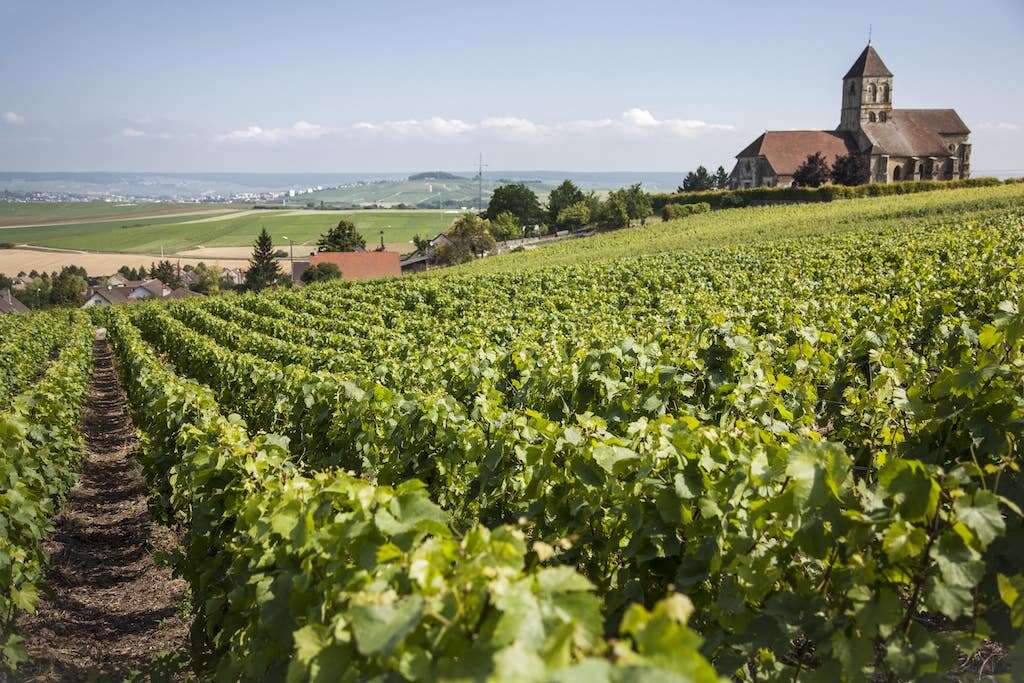 Inside the darkness of Galerie 1829, more than 7,300 bottles, magnums and jeroboams recount the nearly 200-year history of Champagne Bollinger.
The wine library holds 65 different vintages in total, each painstakingly restored, identified and now locked behind a gated door in the cellars below the Bollinger estate. Dusty bottles, some marked only by a handwritten year scrawled on the glass, sit grouped together in order, each vintage telling its own story.
Bottles from 1914, when the grapes were picked by women left behind and alone during WWI, hold memories of an emotional year in the region, while a 1973 bottle of Bollinger RD served at Prince Charles and Lady Diana Spencer's wedding conjures up happier images of glamour and celebration. The oldest vintage dates back to 1830, just a year after Bollinger was founded.
Although his name won't be found on any bottle, the idea to start the house can be credited to Athanase-Louis-Emmanuel Hennequin, Count of Villermont, who saw the region's potential for winemaking. After he inherited a vast estate just outside Aÿ, he had the land to grow his vines but not the permission to sell anything he produced with them, as the aristocracy were forbidden from making any commercial transactions.
[See also: The Best Champagne Brands in the World]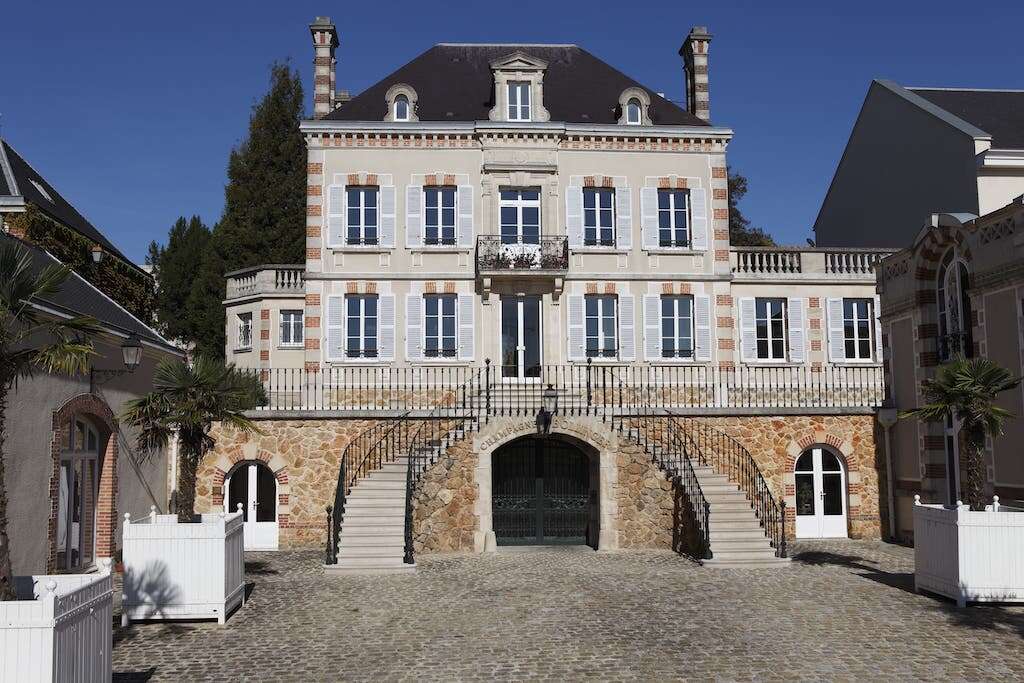 After meeting with wine enthusiast Paul Renaudin and Joseph-Jacob-Placide "Jacques" Bollinger, the son of German nobility who had traveled to France to become a Champagne wine merchant, Hennequin had his solution — and the house was founded under the name Renaudin-Bollinger & Cie on February 6, 1829.
The company passed solely to the Bollinger family, and Jacques's fourth son Georges became its head in 1899, as phylloxera was raging through the Champagne region, killing off vines plot by plot. To save the house and maintain the Bollinger quality, Georges embarked on the mammoth task of replanting every single vine using phylloxera-resistant American rootstocks — a process that took more than 20 years.
After his death in 1918, Georges's son Jacques returned to Aÿ in 1920 to helm the family business at the age of 24. With the phylloxera crisis and WWI over, Jacques could begin to expand Bollinger, particularly in the vineyards, thanks to the purchase of vines in Tauxières and a plot that would produce one of the house's most iconic champagnes, La Côte aux Enfants.
[See also: The Most Valuable Wine and Champagne Brands]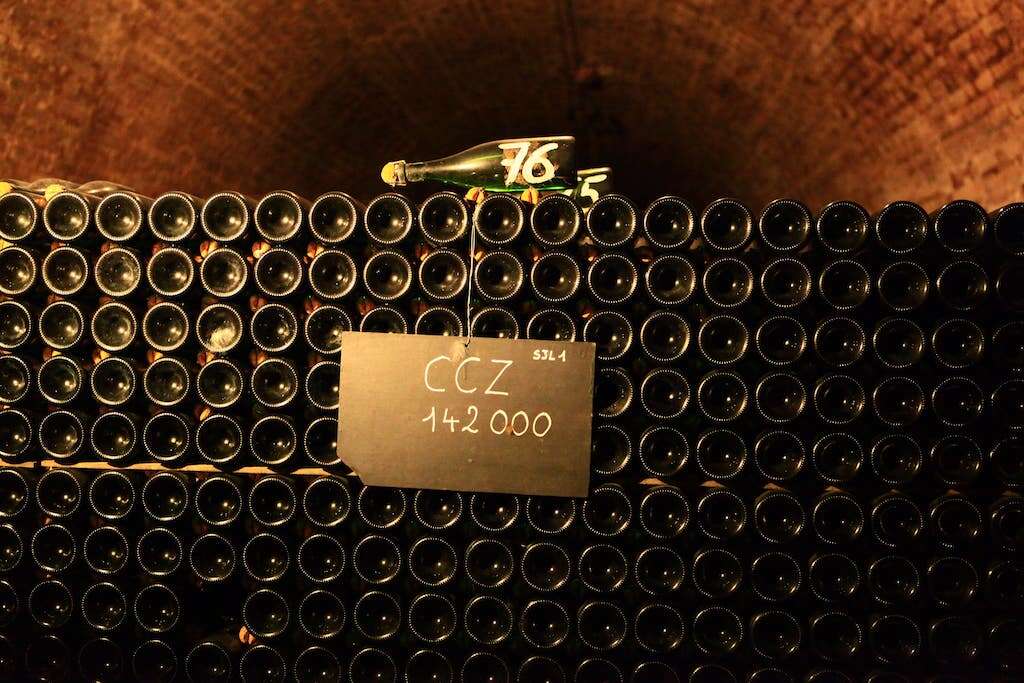 Jacques's proficiency in English also helped grow Bollinger's presence across the Channel, the start of a long-standing relationship that has seen the house become a favorite of British icons such as the late Queen Elizabeth II (Bollinger has continuously held onto its Royal Warrant since it was first awarded by Queen Victoria in 1884) and famed fictional spy, James Bond.
Although Jacques's work is still honored by Bollinger today, most recently — through the release of a 2012 single-plot vintage from La Côte aux Enfants — it's his wife, Elisabeth "Lily" Law de Lauriston-Boubers, who became the main character in the Bollinger story.
During her 30-year reign as the formidable head of the house, Lily took Bollinger forward by embracing innovative modern farming techniques; launching her own champagne, Bollinger RD (Récemment Dégorgé or "Recently Disgorged"); and showing off the two plots of vines that have remained almost miraculously untouched by phylloxera, the Clos Saint-Jacques and Chaudes Terres, in bottles of "Vieilles Vignes Françaises" ("French Old Vines") cuvée.
It was also under Lily that Bollinger became Bollinger. In the 1960s the company finally began labeling under the family name, releasing its very last vintage as Renaudin Bollinger & Cie in '62 and its first as Champagne Bollinger in 1970.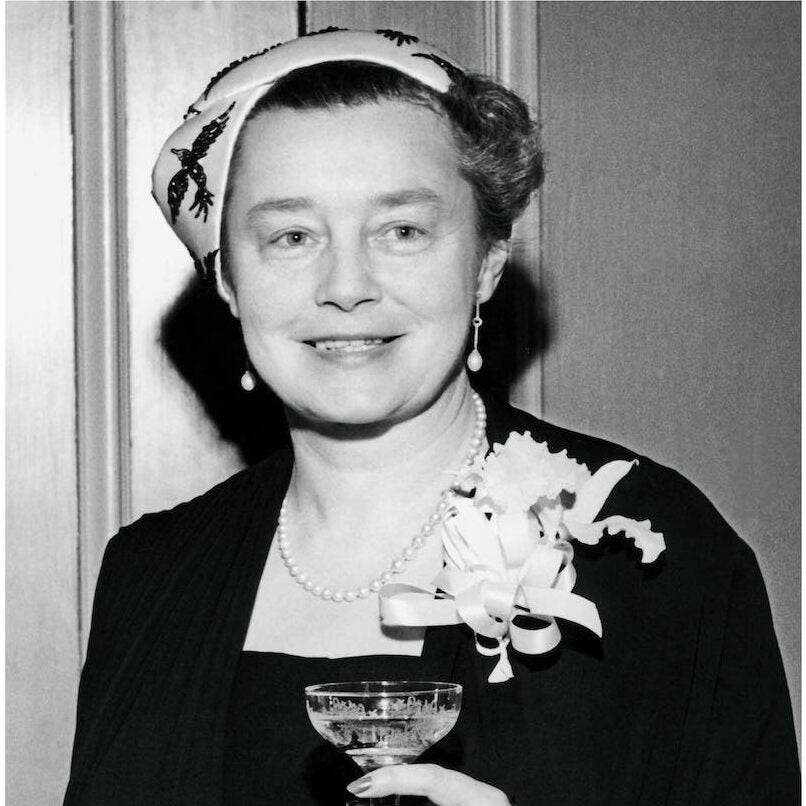 The house is one of the last in Champagne to remain family-owned, although it is now CEO Charles-Armand de Belenet who is leading Bollinger into its next chapter and towards its 200th anniversary. But the celebration also comes with cause for concern.
Over the last 30 years the Champagne region has seen the average temperature rise by 33.98° Fahrenheit, a significant enough increase to disturb the harvest, which in 2022 began 18 days earlier. Changes in the vineyards also mean changes in the champagne, with each bottle showing an average increase of 0.8% more alcohol and 1.3g/L less total acidity.
[See also: Humble Beginnings to Global Success: The Story of Laurent-Perrier]
Environmental concern is not something new for Bollinger, which began farming organically on La Côte aux Enfants and Vieille Vignes Françaises in 2009, the same year it completed its first carbon footprint assessment, and across all its vineyards in 2016. But the house is now pushing things further, as Bollinger looks to the future and what effect climate change might have on it.
"We thought about what we need to do to help our vineyards, to help biodiversity, and to help Aÿ. So we took the decision to have eight strong sustainability commitments that will take us towards the anniversary," says Charles-Armand. "The idea is to fix clear objectives that we can track in order to be fully prepared for 2029."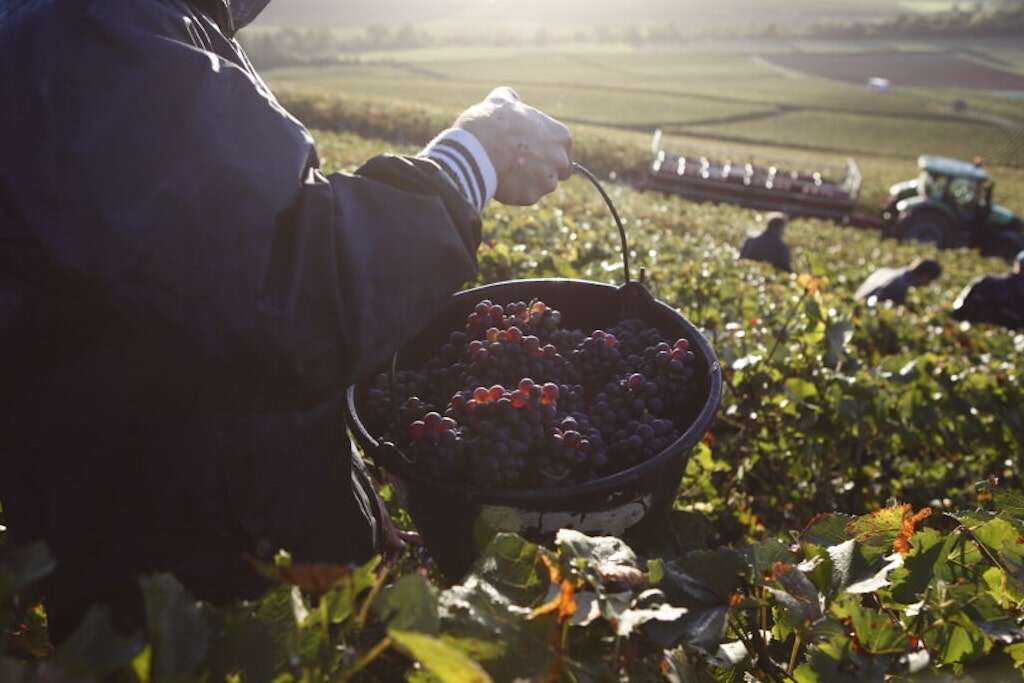 These commitments range from creating a Bollinger School of Savoir-Faire and providing training for every employee to safeguard Bollinger's craftsmanship, to preserving natural resources and promoting sustainable viticulture.
The list of environmental goals is long but includes stopping all up and downstream air freight, reducing the winery's greenhouse air emissions by 40%, recycling 100% of waste, reducing water consumption by 10%, and increasing the amount of land dedicated to nature from the current 15% to 40% to boost biodiversity.
In the next few years consumers might also notice that their bottle has become lighter; Bollinger aims to reduce the weight by at least 7% and be in 100% recycled and recyclable packaging.
"We like to take our time at Bollinger, that's why we're starting early to celebrate," says Charles-Armand. "It's a project that is very important to us that will drive us in the coming years in order to last for the next 200 years."
Image credits: Eric Zeziola
This article appears in the 06 Mar 2023 issue of the New Statesman, Spring 2023