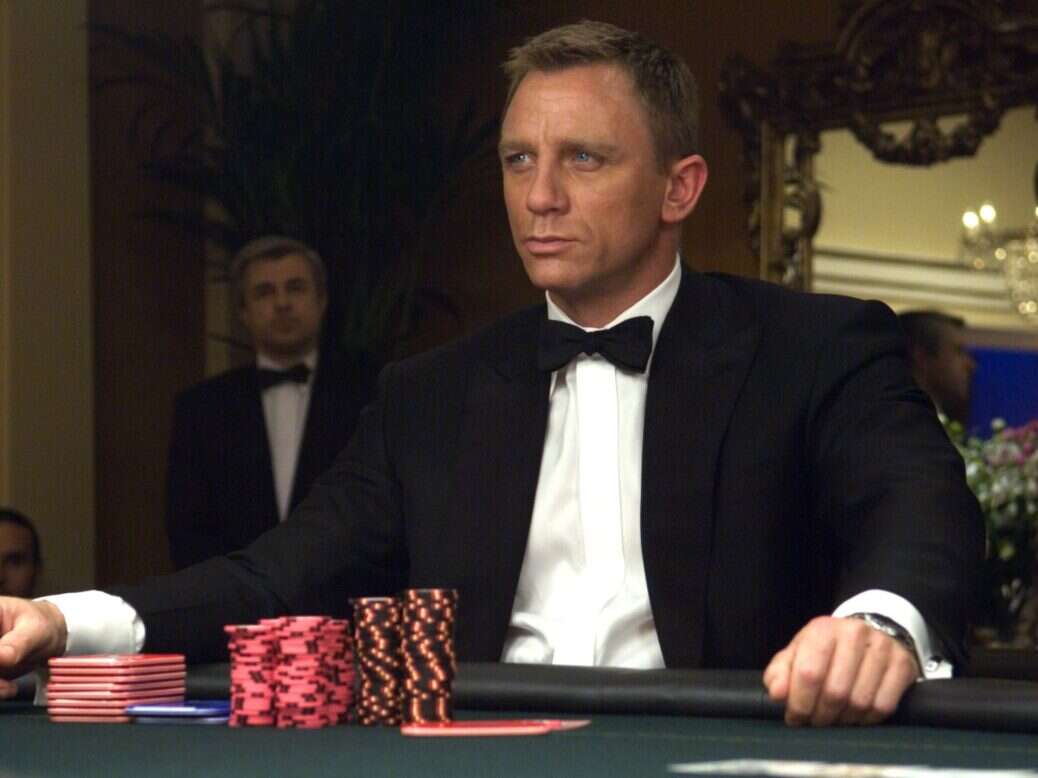 Seasoned luxury travel curator Black Tomato has revealed major new details of its new ultra-exclusive James Bond travel experiences, in collaboration with EON Productions and the 007 film production crew.
In true Black Tomato fashion, these experiences will see travelers gallivanting across Europe in the highest of luxury, while staying in some of the most glamorous locations to have played home to the famous agent with a license to kill.
While Black Tomato is revealing this enticing itinerary as an example, each of the 60 limited-edition trips available ­(60 as it's the 60th anniversary of the Bond franchise) will be utterly bespoke. James Bond fans partaking in this experiential travel will make selections from a wide range of activities inspired by some of the films.
Black Tomato has unveiled what has been dubbed "The Assignment": A painstakingly curated 12-night adventure of a lifetime, that will see travelers sipping fizz like a true spy in Champagne, risking it all at the roulette table in Monte-Carlo and blasting up and down the canals of Venice in a speedboat.
Perhaps most exciting of all, on some of these experiences guests will have the opportunity to be joined by key individuals that helped to transform Ian Fleming's James Bond novels into the wonderous cinematic world we all know and love. From Bond girls to stunt doubles, location managers and archive directors, this will give lovers of James Bond unrivaled enlightening access to exactly what it is that makes this franchise tick.
So blow the dust off your tuxedo, pour yourself a martini (shaken or stirred), find a cat to stroke and behold the jet-setting, gun touting, baddy-busting majesty of a trans-European excursion for the ages.
Starting on His Majesty's home turf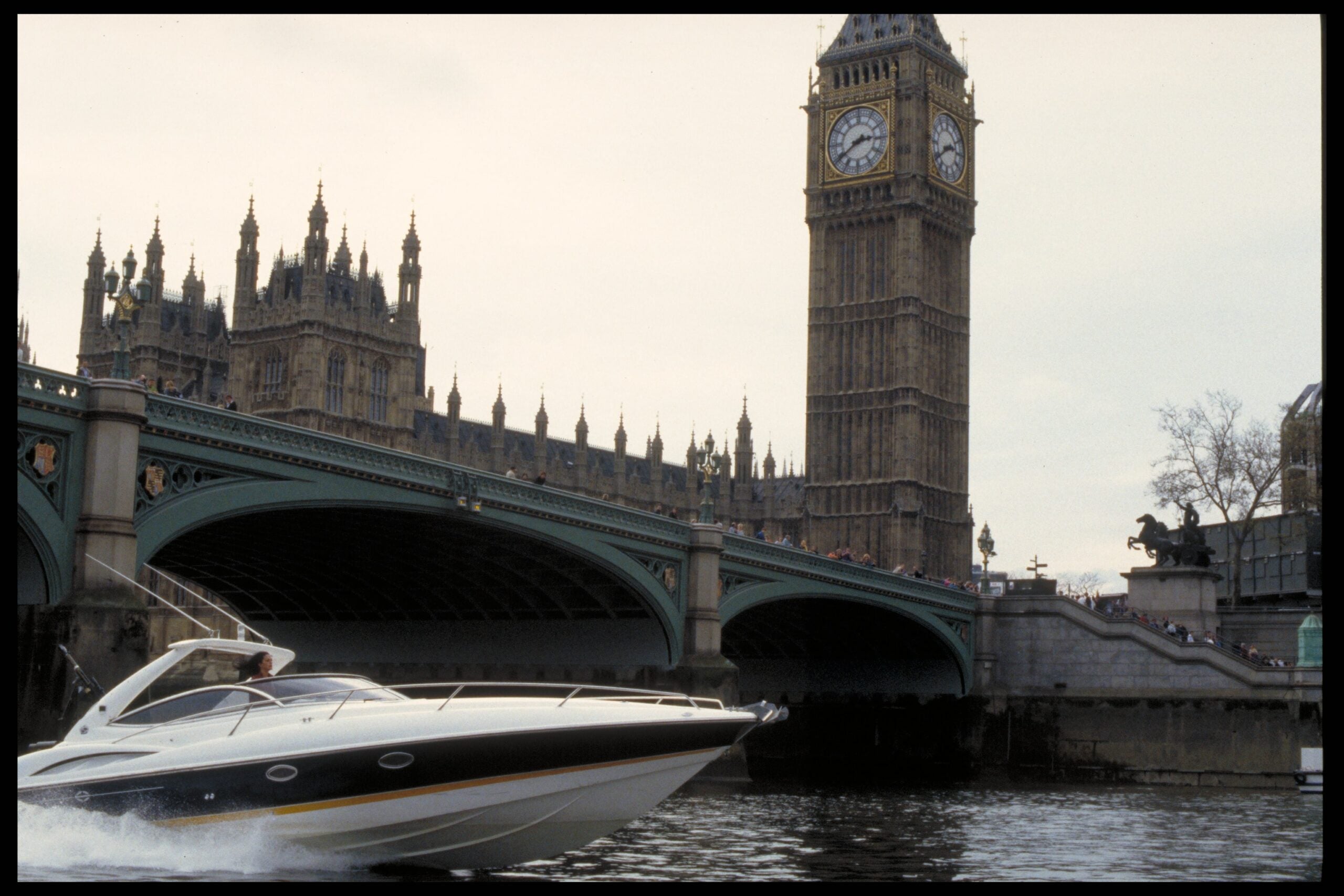 Black Tomato's trip begins at the home of 007. London features in more Bond films than any other city, which makes it a must-visit for any true aficionado. Set a stone's throw from the British Parliament and Westminster Abbey (soon to hold King Charles coronation), The Corinthia Hotel will be the exemplary first stop for guests to begin their adventure.
This hotel, located in a building once used as the Ministry of Defense, is favored by celebrities and international dignitaries alike — Daniel Craig himself has stayed on numerous occasions.
Travelers will be able to travel down London's River Thames on a privately guided high-speed chase in the original Superhawk 34 that featured in The World Is Not Enough. In the 1999 film, Bond is chasing the character Cigar Girl. If you please, you can be joined on this adrenalin-fueled chase by Sarah Donohue, Cigar girl's stunt double in the film who can reveal exactly how it was all done in the movie.
Switching from water to land, car fans will love the defender driving experience. You can visit Eastnor Castle in Herefordshire, the home of Land Rover's test facilities since 1961 and take the same Land Rover Defender that was used in No Time To Die for a spin. On this day of off-road antics, you will be tutored by a Land Rover instructor who will show you how to drift around corners, scale steep inclines and truly push the car to its limit.
Those looking to enjoy the world of Bond at a slightly slower pace might be delighted by a trip to the sartorially exquisite Burlington Arcade and Jermyn Street. Here, they can browse the boutiques Bond uses, and may even bump into a few costumes from the films.  
"A bottle of Bollinger. And two Glasses" – Live and Let Die 1985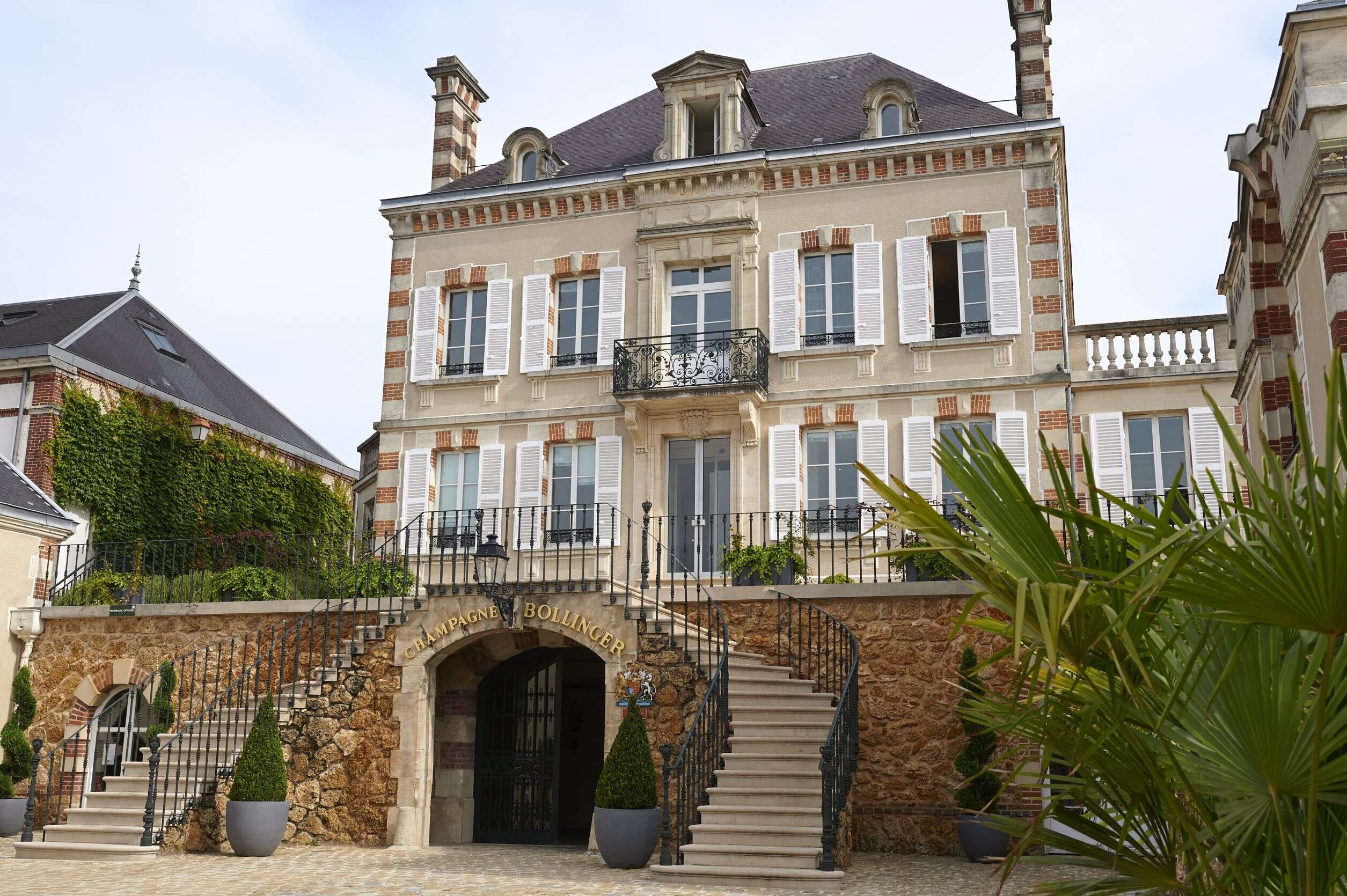 After a quick hop over the English Channel, guests will find themselves among some of the finest vines in the world. Loved by Bond and his enemies alike, a glass of champagne usually makes an appearance — it's no surprise that a spy with expensive taste demands the best.
With that said, even Bond himself would be interested in the exceptionally rare opportunity to take a tour of the Champagne Bollinger Chateau and Estate. Open by appointment only, the renowned Maison will be opening its doors exclusively for Black Tomato.
Visitors will tour the vineyards in a vintage Land Rover, before diving into the coveted 1829 Reserve Cellars for an equally exclusive guided tasting of La Grand Année vintage, enjoyed by Bond in Casino Royal. In the film Bond utters "Excellent choice," which sounds about right.   
[See also: Four Seasons New Orleans Unveils Dinner With Impressionists]
Relaxing on the Riviera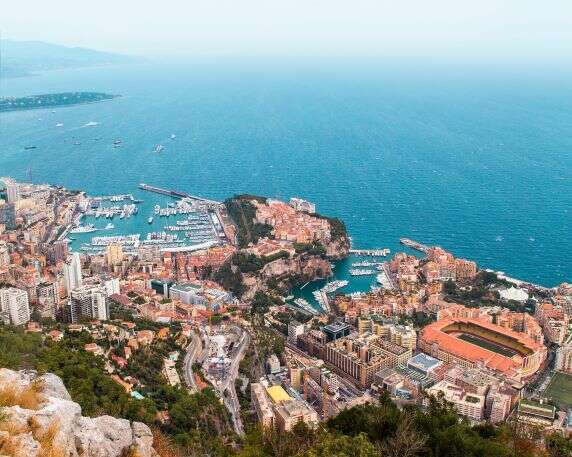 No Black Tomato 007 trip is complete without a short sortie to the haven of ritz that is the Cote d'Azur. It's the glitz-fueled Monaco specifically which is a must-see for Bond fans. There's no better way to arrive than aboard a private yacht, joined by actress Carole Ashby who features in 1983's Octopussy and 1985's View to A Kill.
Carole's stories will pass the time as you cruise past the dramatic backdrop of Monte-Carlo, before docking and taking lunch at La Reserve de la Mala. Spend the afternoon lounging on secluded beaches and exploring some of the coves, before getting dolled up in your finery for a star-studded arrival to the Bay of Monaco.
Guests will be staying at one of Monaco's best, Hotel Metropole, ideally placed over the road from the famous Casino de Monte Carlo. At the Casino, guests will partake in a VIP behind-the-scenes tour before hitting the tables with Andreas Daniel, who helped to consult the Texas Hold'em which featured in Casino Royal.
[See also: A Weekend in Copenhagen, The World's Happiest City]
Relive incredible moments in Italy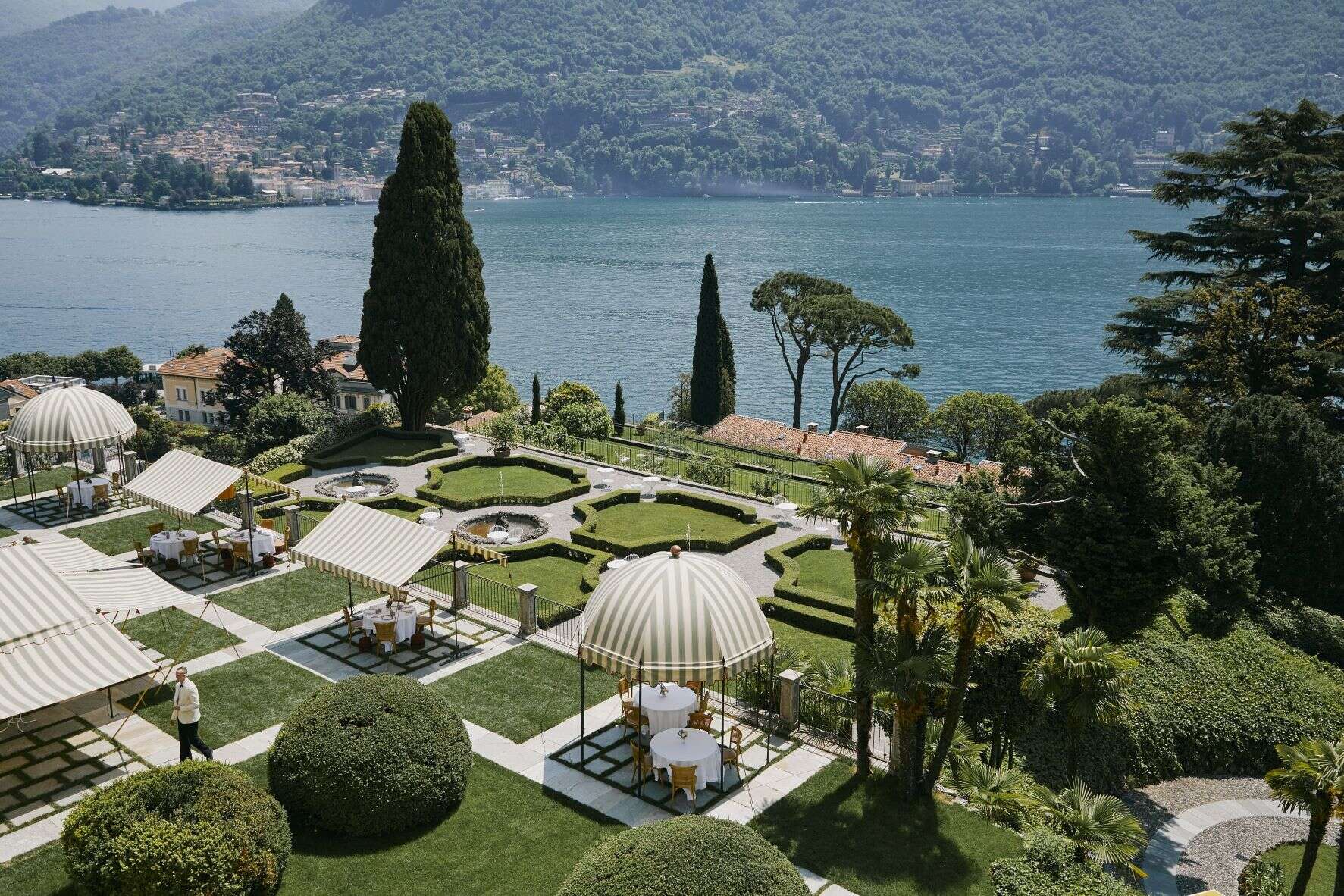 While the world may not be enough for some travelers, with 25 official Bond films, Black Tomato quickly realized the opportunity for 007-related travel is essentially endless. It's why heading north from Monaco you will arrive at Lake Como, a favorite of Bond's and widely regarded as one of the most beautiful places on earth.  
In between water skiing and soaring through the sky in a seaplane, guests will take in the incredible vistas of Como. A classic wooden-clad riverboat will be the transport to both Villa La Gaeta and Villa de Balbianello — both of which played a part in Casino Royal. It's these incredible accommodations that truly make Lake Como, and travelers will be staying at Villa Passalacqua, easily one of the best.
After Lake Como, it's on to the utterly enchanting Venice where a speed boat will drop you at the colorful island of Murano, famed for its incredible glassware. It was here by the famous Coppa Barovier that Bond and Chang duked it out in 1979's Moonraker. The evening will end with a gourmet candlelit dinner in the Nason Moretti glass factory, a totally exclusive, unbookable experience.
[See also: A Long Weekend Guide to the Dolomites]
The world is your oyster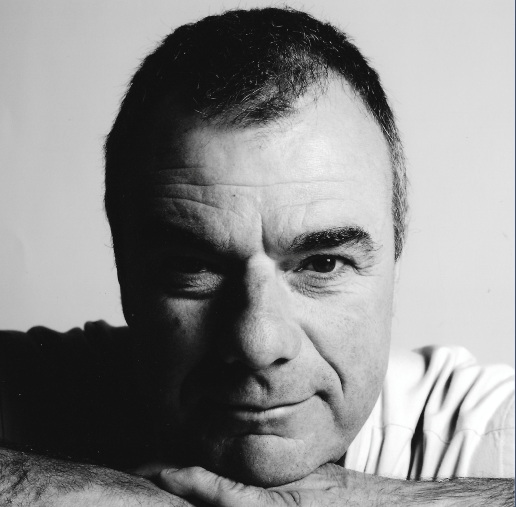 This example itinerary is a mere drop in the ocean of the 30-plus experiences that will be available to guests on these Black Tomato-curated trips. Everything will be utterly bespoke and customizable to the exact wants and needs of travelers.
Skiers may wish to head to Austria to hit the slopes and spend time with legendary Oscar-winning special effect supervisor Chris Corbould OBE. A titan of the industry, Corbould has seen it all, across 15 Bond films and many more movie epics. The chance to pick his brain is sure to fascinate any film lover.
[See also: A Long Weekend Guide to New Orleans]
So if you're the ultimate Bond fan, and would love to know what it feels like to step into the shoes of a secret agent for a few days, it seems this experiential travel — born from the 007 collaboration of Black Tomato and EON — is about the closest you can get. Don't forget to pack your best suit or evening dress. Although it's probably best not to bring your gadgets — maybe leave the real world saving to the professionals.
Trips can be booked through Black Tomato with prices starting from £15,000 per person