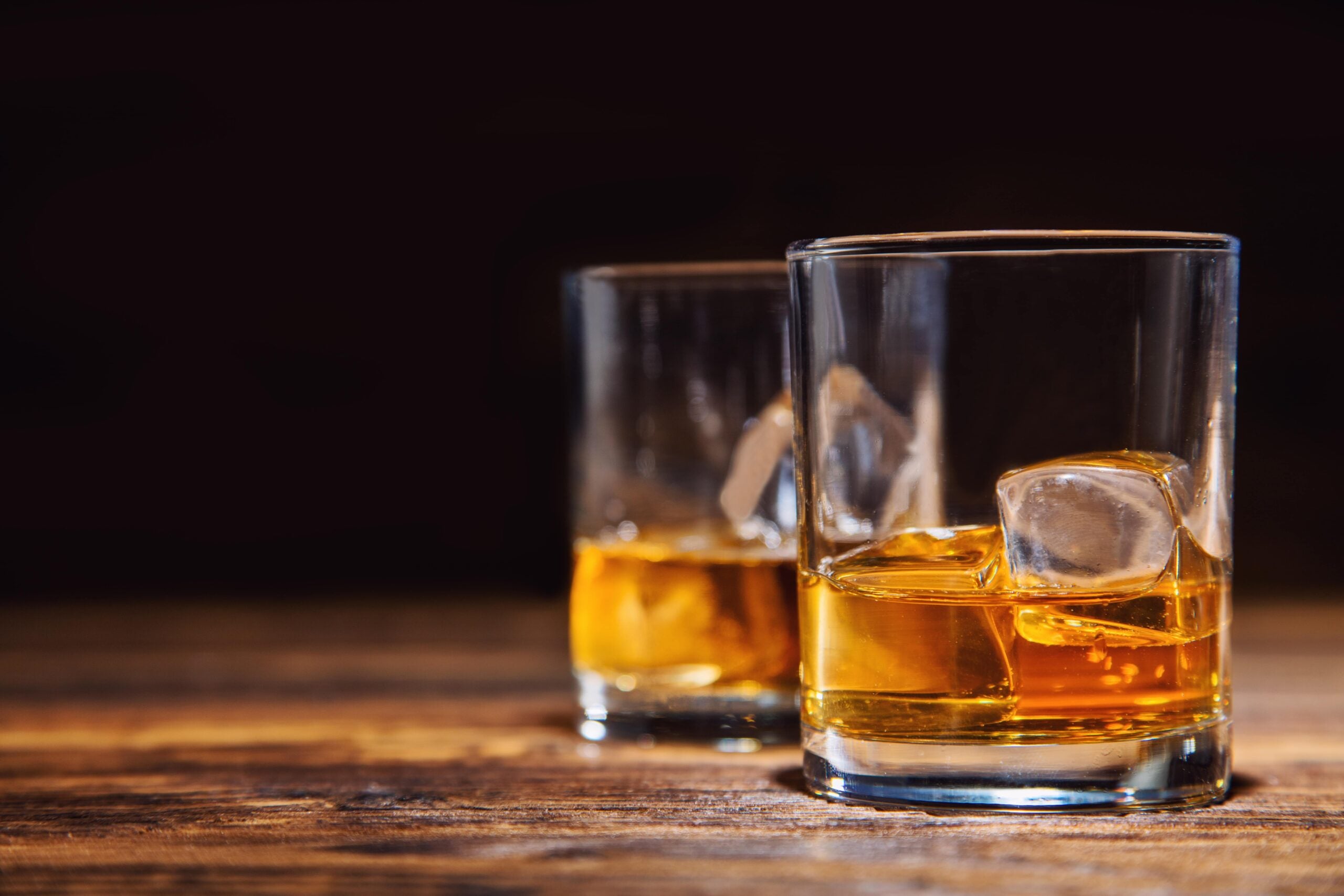 Bourbon is as ingrained into American history as the 50 stars on the country's flag. However, the overwhelming number of producers and the increasing prevalence of expensive releases can make it difficult to separate the best bourbon brands from the rest.
Although centuries of history are behind bourbon production, the recent growth in popularity has opened the door for experimental brands paving the way for new techniques to improve the spirit while remaining true to tradition. Our roundup of the best bourbon brands showcases the pioneering (think bourbon aged at sea) as well some of the oldest producers. When looking for a premium bourbon, you'll often find that the best brands also offer an entry-level variation, but don't let the low price points of some brands put you off enjoying the premium releases.
Interestingly, although Kentucky is the undisputed home of bourbon, the whiskey does not actually need to be produced in the state to obtain the title of bourbon, but it must be produced on US soil. Other vital factors that qualify certain American whiskeys as bourbon are a minimum of 51% corn mixture (to achieve the distinctive sweet taste) and the process of aging in new charred oak barrels – reused barrels are not accepted. Without these factors, a whiskey is not a bourbon.
[See also: The Finest Rare Whisky and Spirit Releases of 2021]
Maker's Mark
First up on our list of the best bourbons in the world is Maker's Mark, which has been producing small-batch whiskeys in its Kentucky distillery since the 1950s. As with many bourbon brands, Maker's Mark has a number of entry-level bottles, but its range spans up to more expensive labels too – for example, the Gold Label VIP was a real hit.
While the red wax-sealed bottles all offer their own distinct palettes and aromas, Maker's Mark is universally recognized for its signature sweet flavors and vanilla-y undertones, which are achieved courtesy of switching the traditional rye for red winter wheat.
Despite being a heritage bourbon brand, Maker's Mark has deftly updated its processes to fit with ever-changing 21st-century expectations. Most notably, the distillery recently achieved B Corp accreditation, which marks it as one of a global community of businesses that meet exacting standards around social and environmental performance. Delicious and conscious? Maker's Mark is ticking the boxes.
Woodford Reserve
Woodford Reserve proudly caters to both ends of the market – the entry-level bourbon drinkers and the whiskey connoisseurs – while alienating neither. Its standard releases are readily available, while the higher-end, limited-edition (and in turn more expensive) bottles are celebrated as being among some of the best bourbons on the market, all of which are produced in its Kentucky distillery.
Since 2005, Woodford Reserve has released a new Masters Collection expression each year in addition to its standard bottles, the most recent being the Very Fine Rare Bourbon of 2020, which includes liquids from barrels all the way back to 2003, resulting in an intensely oaky blend with a 90.4 proof. In addition to producing some of the best bourbons in the world, Woodford Reserve is committed to eco-conscious operations, with 98% of production waste recycled and 10 acres of the reserve itself dedicated to native grass restoration.
[See also: The Best Scotch Whisky Brands in the World]
Eagle Rare
The list of awards bestowed on Eagle Rare is seemingly endless, with both the Eagle Rare 10 Year and the Eagle Rare 17 Year Kentucky bourbons both receiving their fair share of accolades. Although the 10 Year Old is readily available, the 17 Year Old is released only in limited quantities each fall, with few cases shipped globally, making it trickier to get your hands on and one of the more expensive bourbons on the market. However, the extra effort is worth it – the 17 Year Old's unique wine-like character has certified it as a cult favorite.
However, bourbon drinkers looking to elevate their collection should look no further than Eagle Rare's Double Eagle Very Rare, aged for twice the duration of its standard bottles for a total of 20 years. The edition is produced in highly limited quantities, with each bottle presented in a silver box and crystal decanter accompanied by a numbered letter of authenticity.
Pappy Van Winkle
Of all the best bourbon brands in the world, Pappy Van Winkle easily has one of the richest histories, with four generations of Van Winkles having been involved in its production. Pappy Van Winkle shouldn't be confused with its sister, Rip Van Winkle; although both brands belong to the same company, they are decidedly different, with Pappy Van Winkle widely considered to be the superior bourbon – not to mention far harder to come by and far more expensive.
Pappy Van Winkle is aged for either 15, 20 or 23 years (all of which are considered longer than a standard aging process), but it is the 23 Year that has whiskey enthusiasts around the world clamoring to find a coveted bottle, with incredibly limited numbers released. Those lucky drinkers have heralded the award-winning bourbon as incomparable.
Michter's
Michter's proudly claims a heritage that traces back to America's first whiskey company in 1753 – it is this long history (and of course the exceptional bottles it produces) that has cemented the company as one of the best American whiskey brands in the world.
Michter's limited-release 10 Year Kentucky Straight Bourbon might not be its longest-aged bourbon, but it deserves a special mention for its record-breaking achievements; in July 2020, a private barrel of the 10 Year Old sold for an impressive $209,000, making it the most expensive bourbon ever to be sold at auction. The liquor is produced from American corn before being aged in a single fire-charred, new American white oak barrel over the course of a decade, producing a bold liquid with notes of toffee, oak and vanilla.
[See also: the Difference Between Bourbon and Rye Whiskey]
Barrell Bourbon
Recognized for its blending expertise, Barrell Craft Spirits (BCS) seek to produce whiskeys that focus on what will work in the future, not what has worked in the past, catering to the new generation of bourbon drinkers – without ever neglecting its history. Inspired by the Scottish traditions of blending established casks, BCS has been deservedly recognized for its efforts to revolutionize bourbon production with numerous awards.
BCS's strive for innovation is best exampled in its Private Release Bourbon, which is a precise exercise in micro-blending. A variety of Kentucky, Louisiana and Indiana bourbons from four ages are selected and blended into 48 new recipes with varying ratios in each batch. With each new release, a new set of base bourbons is used, making each batch completely unique.
[See also: The Macallan 1926 Tipped to Break Whisky Auction Record]
Bardstown
Another brand venturing into experimental blends is Bardstown Bourbon Co. Bardstown is on a mission to create not just exceptional bourbons but also a complete destination and experience for whiskey enthusiasts. Set on 100 acres of Kentucky farmland, Bardstown's distillery premises include a kitchen that serves up classic American cuisine with a focus on locally sourced produce, as well as a full bar showcasing the best of Bardstown bottles.
Among its bourbons (some of which remain true to tradition, while others veer into experimental), Bardstown offers a Discovery Series, the latest of which expertly blends three straight Kentucky bourbons aged at 10, 13 and 15 years for a smooth, layered expression at 115 proof.
Elijah Craig
Elijah Craig's history is a long one. Its name harks back to Reverend Elijah Craig, who is thought to have been the first person to distill whiskey in charred oak casks, making him the inventor of bourbon as we know it, and to this day Elijah Craig's master distillers remain true to his methods in its Kentucky distillery.
The Elijah Craig 18 Year Old Single Barrel Kentucky Bourbon is exactly what it says on the tin; bottled solely from one barrel, hand-selected by a master distiller and aged for 18 years. With a new release every year, the 18 Year Old has become an old faithful among bourbon fans – and for good reason. The Elijah Craig Barrel Proof has also garnered much attention from bourbon enthusiasts and experts alike for its distinctively amplified flavors and remarkably high proof, with past batches ranging from 128 to 140.2.
Jefferson's
Jefferson's is a unique brand that looks to the sea for a new take on bourbon production. Traditionally made in land-locked Kentucky, bourbon's association with the ocean is limited; however, Jefferson's has thrown tradition out the window in favor of experimentation with its Ocean releases, which are aged for six to eight years on land before being hyper-aged aboard a ship. The result is a bourbon rich with the typical flavors of vanilla and oak, as well as more than just a hint of salty brininess – you'd be hard-pressed to find anything quite like it.
Jefferson's enthusiasm for the ocean extends further than just creating intriguing bourbons, however. The brand has partnered with Ocearch, a non-profit organization dedicated to researching, tracking and protecting endangered marine wildlife to protect their future. It was aboard an Ocearch ship that Jefferson's first experimented with ocean aging, with founder Trey Zoeller sure that the constant movement of the barrels would age the liquid faster.