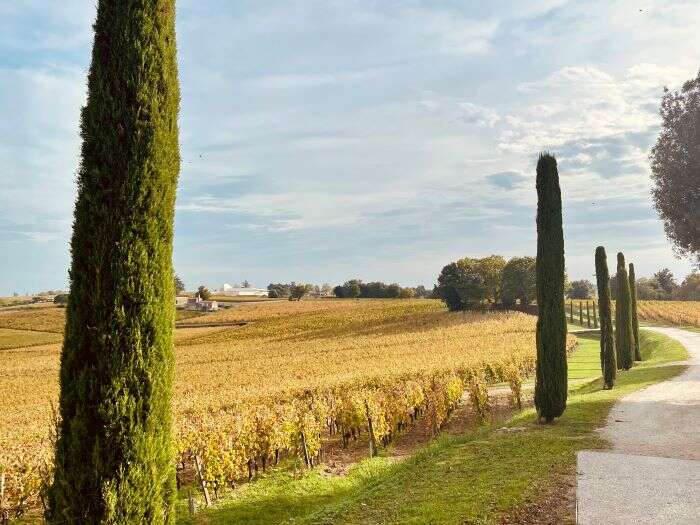 Boldly standing on the southwestern edge of a plateau, Château Quintus presides regally over the surrounding landscape — a shining beacon of Bordeaux's right bank. Once home to a watchtower that protected the nearby historic village of Saint-Émilion, now Château Quintus acts as the birthplace of some of France's finest wines.
Few regions possess the historic provenance of Bordeaux, with Saint-Émilion representing one of the most highly recognized appellations, alongside Médoc, Graves and Pomerol — it's quite the lineup.
It is believed Romans first laid vines in this area during the 2nd century. Over time production grew in both quality and quantity and by the 12th and 13th centuries the area was renowned. While the European Wars of Religion certainly hampered production significantly, by the 19th century Saint-Émilion had returned to its former glory as a prestigious wine-producing region. UNESCO certainly believes so, and in 1999 Saint-Émilion became the first wine-growing landscape to be added to the World Heritage List.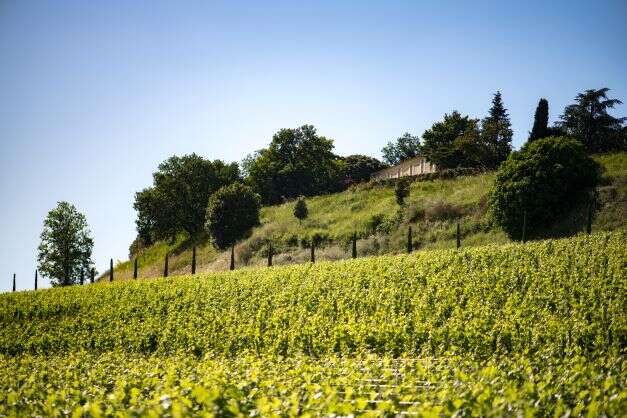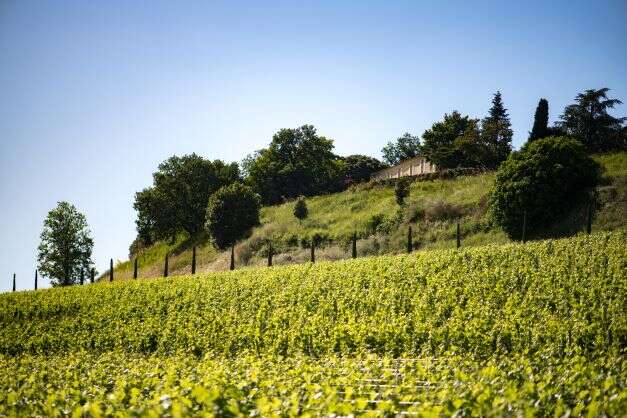 The highly revered Domain Clarence Dillon purchased Château Quintus in 2011 further adding to its already prestigious estates of Château Haut-Brion and Château La Mission Haut-Brion. The brand was first established in 1935 when American financier Clarence Dillon purchased Château Haut-Brion. Today, Domain Clarence Dillon is managed by the fourth generation, Prince Robert of Luxembourg, Clarence Dillon's great-grandson.
Following in the footsteps of his great-grandfather, Prince Robert has continued the tradition of innovation for which the brand has come to be known. As Domain Clarence Dillon expanded, it acquired its first estate in Saint-Émilion. This property was further expanded in 2013 and 2021 through the purchase of neighboring vineyards and now stands at an impressive 111 acres.
In 2015, Domain Clarence Dillon purchased an exquisite 19th-century townhouse that lies at the heart of one of Paris's most exclusive districts. This is home to Le Clarence, an exceptional two-Michelin-star restaurant, in addition to La Cave du Château, a remarkable wine boutique.
Producing wonderful wines in the highly renowned Saint-Émilion, Chateau Quintus is a truly impressive vineyard and certainly one that should sit permanently on your radar.
The beginning
Bordeaux's right bank is quintessential wine territory, playing a significant role in the history of wine itself. Surrounding the village of Saint-Émilion, vineyards stretch across limestone promontories for as far as the eye can see — it would be immoral to use this exceptional soil for anything else.
A year after purchasing his first estate in 1935 — Château Haut-Brion — Clarence Dillon considered purchasing a further estate, this time on Bordeaux's right bank. While this was not to be, 65 years later Prince Robert of Luxemburg would realize his great-grandfather's vision and acquire a vineyard on this hallowed ground.
[See also: Sacha Lichine on Introducing Rosé to the World]
Following the acquisition, the estate required significant work, however, the first order of the day was a rebrand. Domain Clarence Dillon took inspiration from the innovative Gallo-Romans, who first planted this area 1,800 years ago.
This new estate was to produce decadent reds which would stand proudly beside the bottles produced by the other estates and would be the fifth wine to bear the Domain Clarence Dillon name. Roman families had a tradition of naming their fifth child Quintus, and thus Château Quintus was born.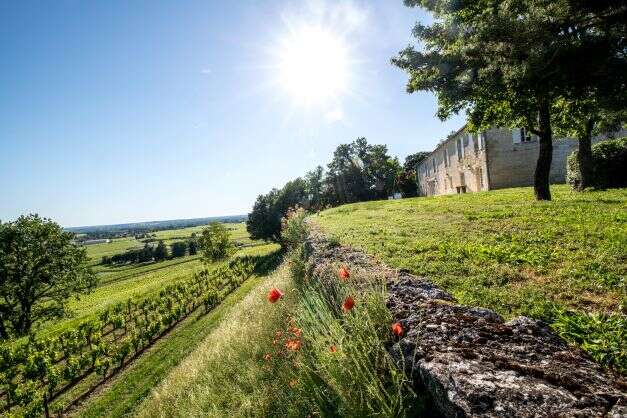 The terroir
So why do the vines that grow in this area bare such exceptional fruit that goes forth to produce a wine that receives such high praise? It's partly down to the "terroir" or rather the external conditions and environmental factors that affect the crop as it grows.
[See also: Napa Valley: The Sustainable Wine Harvest]
As the Romans likely realized, this region possesses the ideal mixture of high-quality diverse soil and a climate that's warm and sunny in the summer and rainy in the winter, in addition to a sloped topography that allows for good drainage when it does rain.
One of the key features of Château Quintus's terroir is the succession of limestone strata that can be found in all the south-facing slopes. These slopes are mainly planted with Merlot which ripens early due to the high prevalence of sunlight. The result of this being the grapes are allowed to reach an optimum level of maturity and with that gain a high concentration of tannins.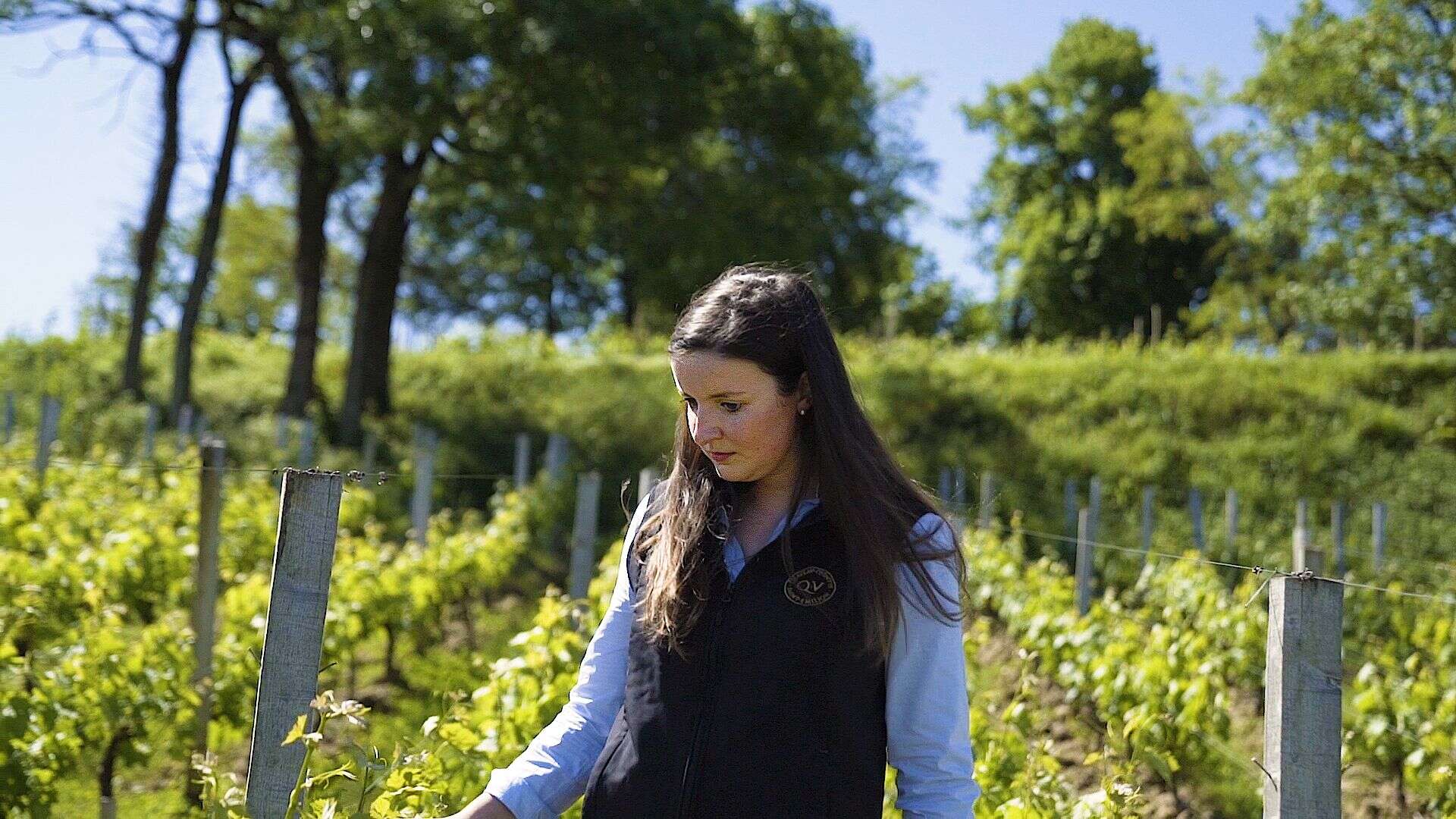 While Quintus's southern slopes are planted with Merlot, the northern ones feature Cabernet Franc and produce some of the finest in the appellation. A small amount of Malbec is also planted at Château Quintus and helps to create some incredible blends.
When experts in their craft are given these ideal conditions to work in, the resulting harmony produces an outstanding bottle.
[See also: Lucie Pereyre: The Face of Grand Siècle]
One of these experts is Mariette Veyssière, the estate manager at Château Quintus. As the fifth generation of the Veyssière family to work amongst the vines of Saint-Émilion, Mariette has lived and breathed vinification for her entire life. Following periods working at the other Domaine Clarence Dillon estates, she returned to Saint-Émilion and now presides over the production at Château Quintus.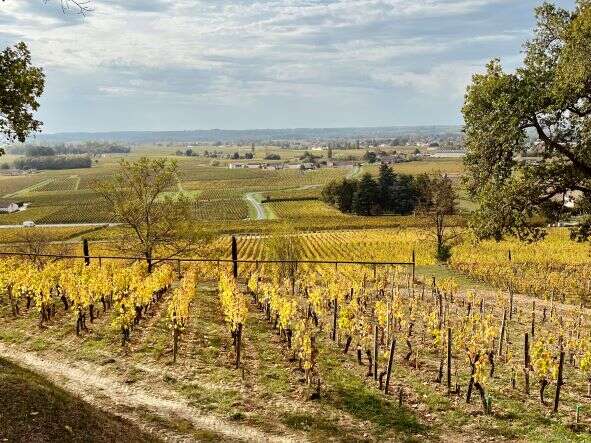 Sustainability and biodiversity
In recent years the importance of sustainability and biodiversity has risen to the forefront of the winegrowing community. The work being done at Château Quintus is no different. By undertaking sustainable practices, not only is there a positive impact on the wider environment but on the terroir at Château Quintus itself.
The rich biodiversity that can be found at Quintus is due to its position inside the Mediterranean Green Belt. This lush green environment that's dotted with oak trees and lined with hedgerows creates the ideal habitat for animals and insects that play a vital role in the winemaking process.
[See also: Laurent-Perrier Creates the Perfect Year with Grand Siècle]
Domain Clarence Dillon further supplements this ecosystem with nesting boxes and bug hotels which provide shelter and winter habitats for wildlife. In addition to planting and tending to the vines, vineyard workers also regularly sow wildflowers, further enriching the environment.    
Following this pattern, insecticides have not been used at Château Quintus since 2017 and the necessary grass-cutting, scything and mechanical work undertaken on the estate is kept to a minimum.
By following these sustainable practices Château Quintus is ensuring the quality of their vintages for years to come.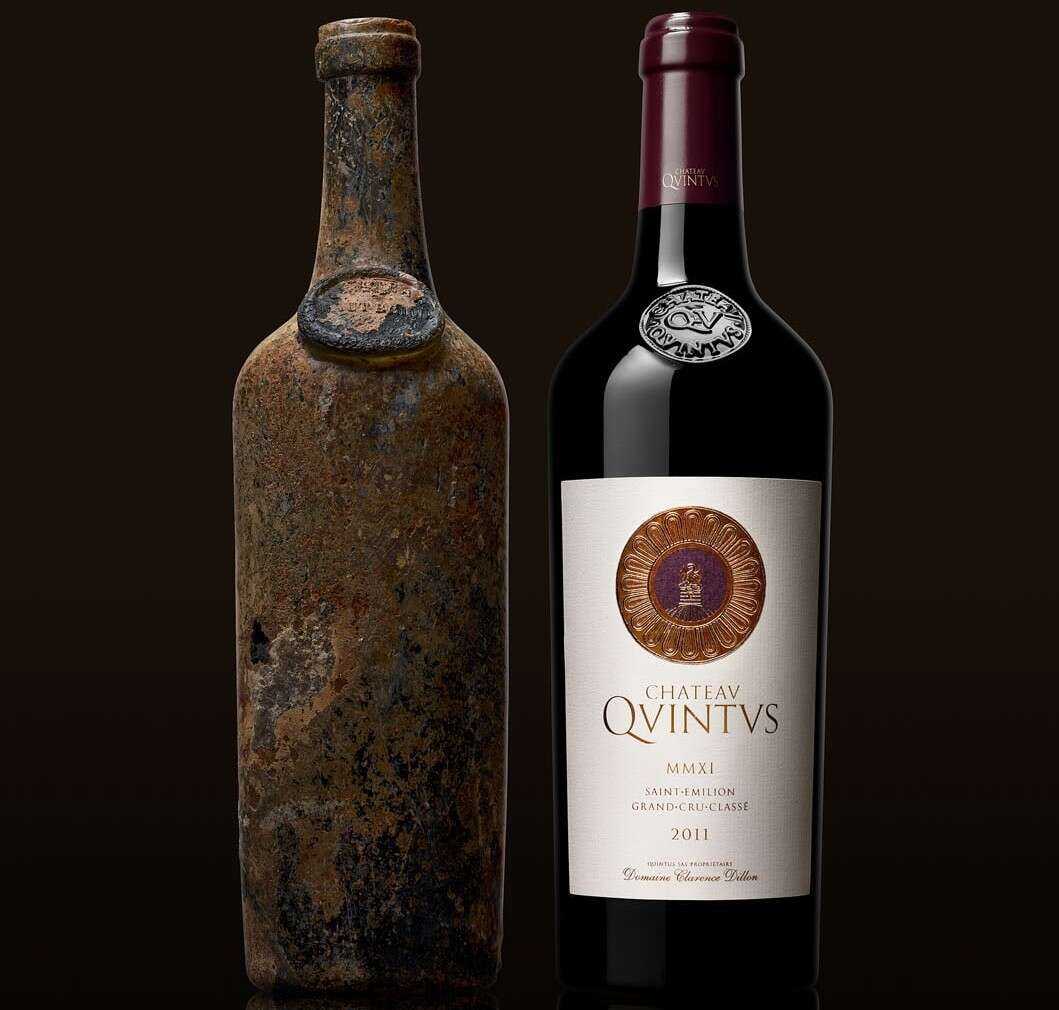 The wines
While some local vineyards do produce a limited amount of white wine, Bordeaux's right bank inspires true adulation for its reds. As such, Château Quintus produces three bold and luxurious reds which are helping Domaine Clarence Dillon to carve its own reputation among the high flyers of the region.
Château Quintus
The first bottle produced from the vineyard was the eponymously named Château Quintus and sits firmly shoulder to shoulder with the other excellent bottles produced by Domaine Clarence Dillon. Like all the wines produced at Quintus, this bottle is a Merlot-dominant blend, also containing a little Cabernet Franc, the exact percentages differ each vintage.
The first vintage was produced in 2011. Those tasting a bottle of Château Quintus should expect ripe red and black fruit aromas that unveil a supple wine that's tight on the palate and develops into a fairly long finish.
Le Dragon De Quintus
The second bottle produced at Château Quintus is Le Dragon De Quintus. Taking its inspiration from the vineyard's previous incarnation as a watchtower for Saint-Émilion, the dragon symbolizes the protector and guardian of a magical land. Those lucky enough to visit Château Quintus will discover a beautiful statue of a dragon that presides over the surrounding area.
[See also: Courvoisier XO Royal is a Cognac Fit for a King]
Also first produced in 2011, Le Dragon De Quintus is a Merlot-dominant blend that always contains Cabernet Franc and occasionally Cabernet Sauvignon. Samplers should expect ripe notes of cherry and raspberry on the nose combined with a delicate sensation on the palate.  
Saint-Émilion
The third and final bottle produced at Château Quintus was introduced in 2014 and clearly takes its name from the exceptional region in which it is born.
First produced in 2014 Saint-Émilion is a Merlot-dominant blend that generally is also made of Cabernet Franc and Cabernet Sauvignon. Like all Quintus wines, the percentages of each grape change with each vintage however Saint-Émilion generally contains the most Cabernet Sauvignon of all the wines produced by Château Quintus.
Expect ripe red fruits on the nose complemented by woody balanced notes. Saint-Émilion is initially full-bodied and reveals a medium-long tannic finish.
châteauquintus.com, domaineclarencedillon.com