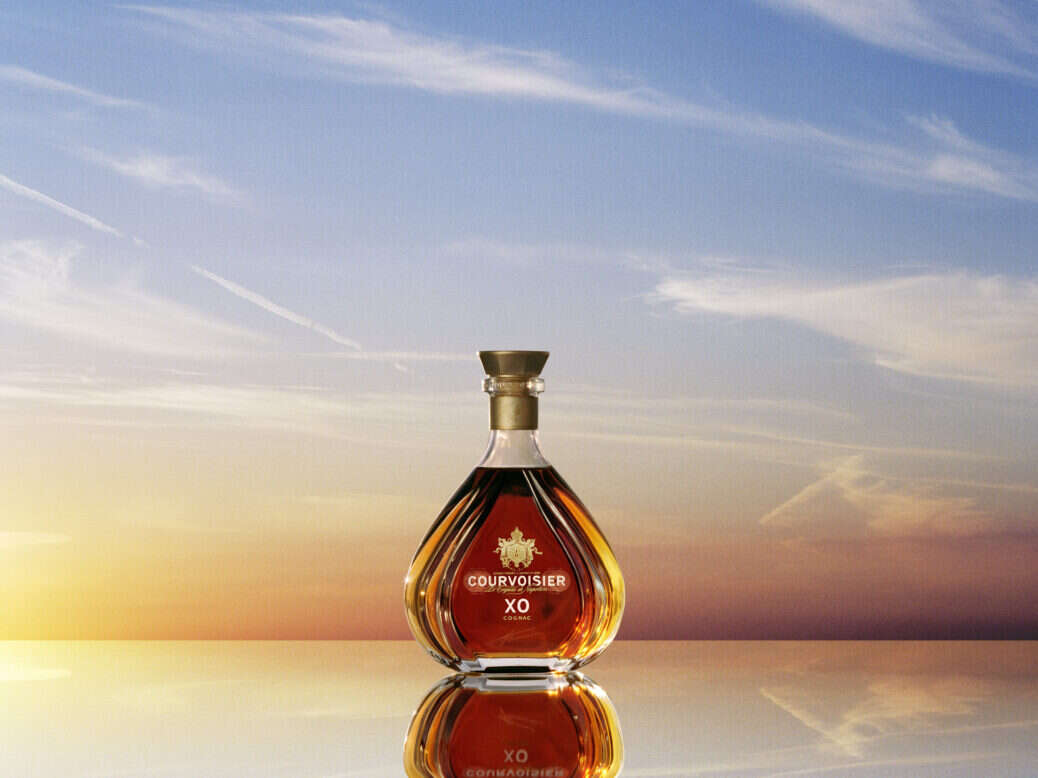 It has been a big year for Courvoisier. It started with a significant bottle redesign before a new chief blender took charge of its famous Paradis Cellar. Now, the Maison finishes a busy 2022 with the first addition to its core expressions in almost 30 years: Courvoisier XO Royal.
Not since the launch of the ultra-luxurious L'Essence in the 1990s has Courvoisier added a new expression to its permanent lineup.
That makes XO Royal a significant moment in the Maison's long history and seals the legacy of its sixth chief blender Patrice Pinet, who developed the new expression before departing the role earlier this year.
[See also: Tasting Notes: The Daring Courvoisier Mizunara Cognac]
But XO Royal is far from just a passion project for the outgoing Pinet. Priced at £280 (approx. $350), XO Royal plugs a significant price gap between its XO ($160) and L'Essence ($3,500) in the core lineup.
It also pays homage to one of Courvoisier's proudest moments, when the King of England was so blown away by the quality of its cognac that he commissioned his own blend.
Courvoisier was a regular sight at royal dinner parties, gracing the tables of royal courts in Denmark, Sweden and England in the early 20th century. It was King Edward VII who asked the Maison to produce his own blend, several bottles of which can still be found in the archive today.
The Edward VII Reserve was the starting point for Pinet, who revived the marriage of Fins Bois de Jarnac and Grande Champagne eaux-de-vie to create a cognac with the same flavor profile as one created for an actual king.
[See also: Give the Gift of Rémy Martin This Holiday Season]
The resulting blend is notably older than the standard XO and has more cask influence as a result. While the XO is sweet and floral, XO Royal is more savory with notes of toasted hazelnuts, caramel and a rich, savory finish.
"It is a privilege to pay homage to Maison Courvoisier's historic recipe crafted centuries ago for distinguished royalty," said Pinet. "Courvoisier XO Royal marries exceptionally rare eaux-de-vie to create a full-bodied blend that balances heritage, craftsmanship, tradition and innovation.
"The long and powerful finish is symbolic of the regal cognac chosen by kings and queens, and it is my honor to introduce this exceptionally special cognac."
Courvoisier XO Royal is available in the UK from Harrods and other luxury retailers for an RRP of £280 ($350). courvoisier.com
[See also: The Ultimate Wine & Spirits Holiday Gift Guide]