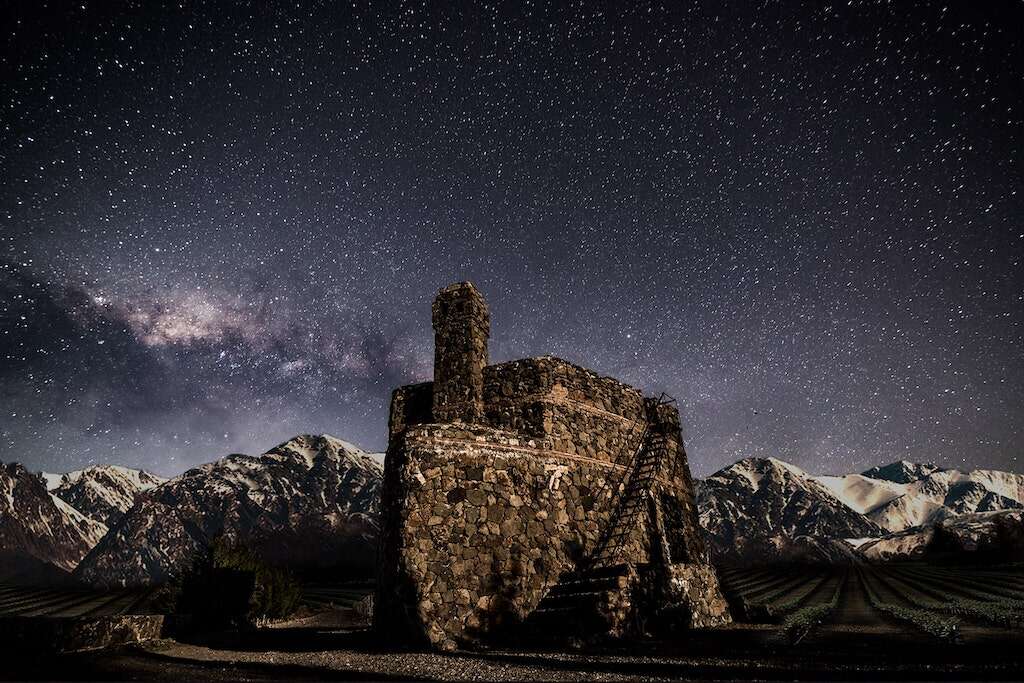 Dramatic snowcapped peaks in the Andes are the backdrop for the Adrianna Vineyard in buzzed-about Gualtallary, a high-altitude wine region in Argentina's Uco Valley that sits southwest of the city of Mendoza.
The vineyard lies at an elevation of nearly 5,000 ft; average temperatures resemble those in France's cool Chablis region, but with this difference: Argentina has lots of bright sun.
Winemaker Nicolas Catena Zapata discovered this chilly spot in 1992 while hunting for terroirs that would produce more complex wines. His vineyard manager wasn't sure grapes like Chardonnay and Malbec could ripen there, but Catena took a chance.
He was already putting modern malbec on the world wine map at his family's Catena Zapata winery, named the world's best wine estate to visit in 2023. He wasn't thinking about climate change, but his decision to plant the vineyard points to one solution for winemakers facing global warming — climb higher.
[See also: Four Beautiful Wine Estates From Around the World]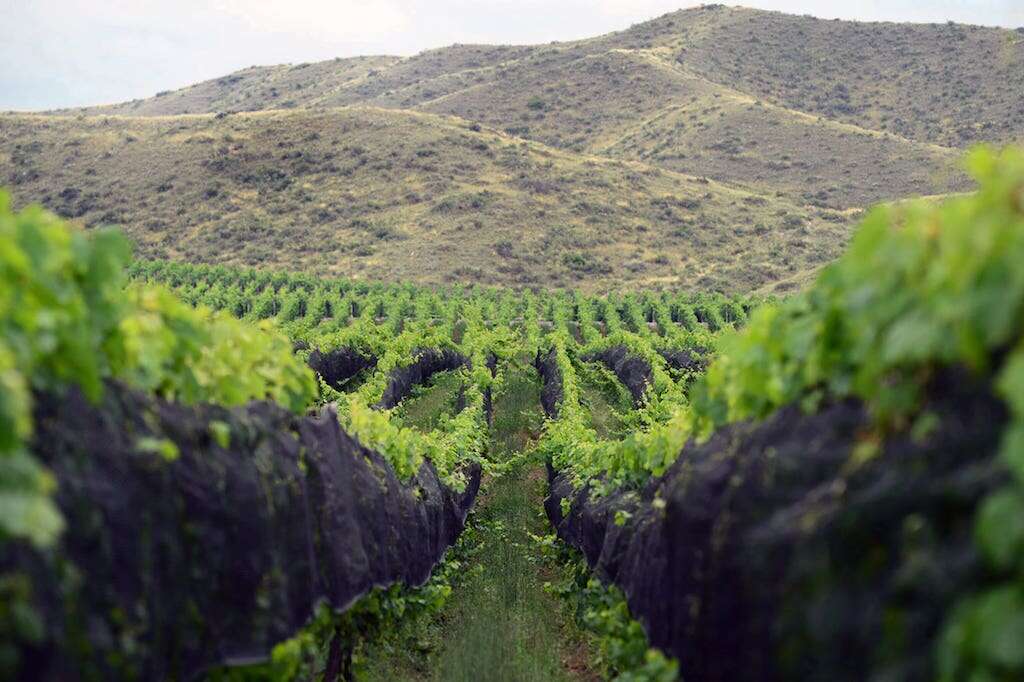 Everyone knows vines are highly sensitive to rising temperatures, and the decade from 2011 to 2020 was the warmest on record. High-altitude locations are much colder than those closer to sea level. With every 1,000-ft rise in elevation, temperatures drop by about 3.5 degrees Fahrenheit. With extreme heat waves now baked into our future, Catena's risky decision seems prescient.
Even when days are warm, the nights at high altitudes are cold and crisp, as anyone who has ever hiked on mountains after sunset knows. In the Adrianna Vineyard, one of the most studied vine spots in the world, that dramatic day-to-night shift can vary 55 degrees, which helps grapes ripen more slowly and preserves their acidity.
[See also: The 16 Best Wine Hotels in The World]
The resulting wines have more freshness and complexity, and lower alcohol. With altitude comes intense sunlight, allowing grapes to develop thicker skins and compelling, mineral-rich flavors.
Looking for ways to adapt to climate change, winemakers in regions as far-flung as Oregon and South Africa are betting that the best wines of the future will come from vines grown at extreme altitudes.
In Italy, the Boffa family behind Barolo producer Pio Cesare are growing Nebbiolo grapes in a vineyard at 2,000 ft in the hilly Alta Langa region, best-known for sparkling wines.
In Spain, eco-conscious Miguel Torres Maczassek, the head of Familia Torres, has been investing in remote mountaintop plots in the Priorat region at 2,400 ft and in the foothills of the Pyrenees at more than 3,000 ft. He says people called him crazy. Heat waves and successes like Catena's Adrianna Vineyard spur them on.
Take Two // High Altitude Wines
2020 Catena Zapata 'White Bones' Adrianna Vineyard Chardonnay
Catena produces two world-class chardonnays labeled 'White Bones' and 'White Stones' from different plots. My favorite is this one, from vines grown on limestone and fossilized bones. With floral and lemongrass aromas, racy acidity and complex, wet stone-and-mineral flavors, it's one of South America's most compelling white wines.
From $111, catenazapata.com
2018 Bodega Catena Zapata Adrianna Vineyard Mundus Bacillus Terrae Malbec
The best and most expensive of the vineyard's three malbecs comes from a parcel of vines grown on limestone. Now certified organic, it's fresh, sleek and vibrant, with cherry and black pepper notes, and the concentration to age for decades. The name means 'elegant microbes of the earth,' for the unique microorganisms in the soil.
From $231, catenazapata.com