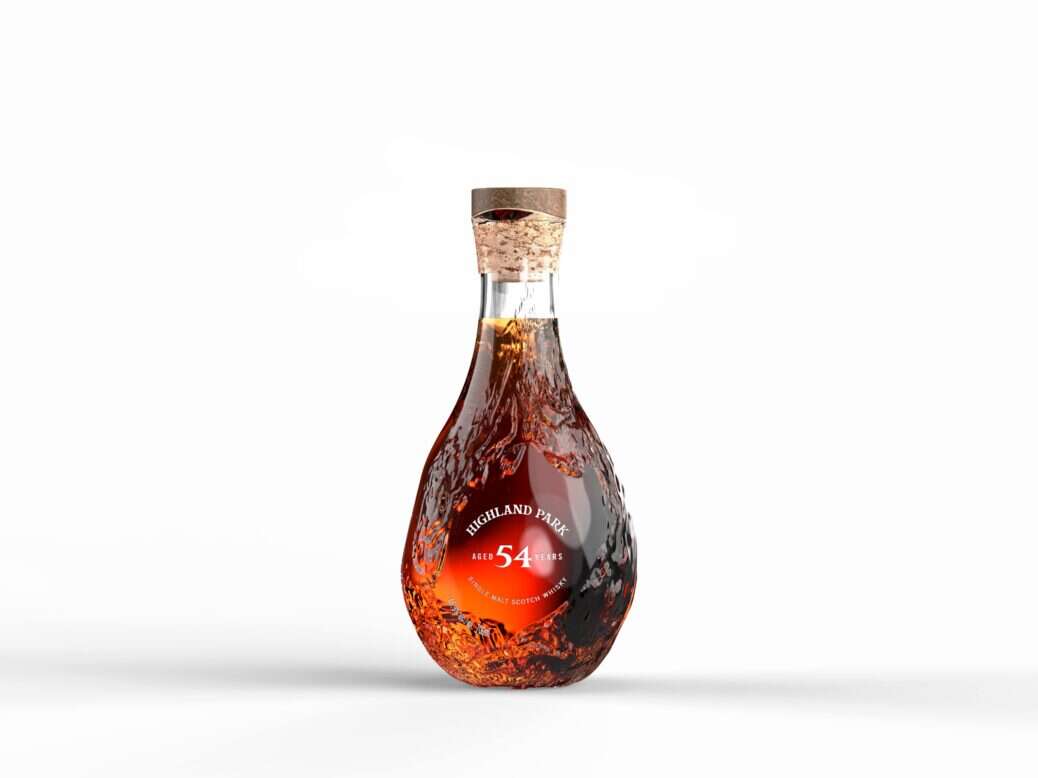 Commemorating 225 years of distilling, esteemed producer Highland Park has just announced its oldest and rarest whisky to date, a 54 Year Old single malt Scotch. Maturing for over half a century, this new offering is set to be a fitting tribute to its illustrious past.
Only 225 bottles of this unique distillation have been created by Highland Park master whisky maker, Gordan Motion, priced at £39,000 ($47,000) each. The initial outrun will be exclusive to the UK, and only available from specialist retailers Berry Bros. & Rudd and The Whisky Shop.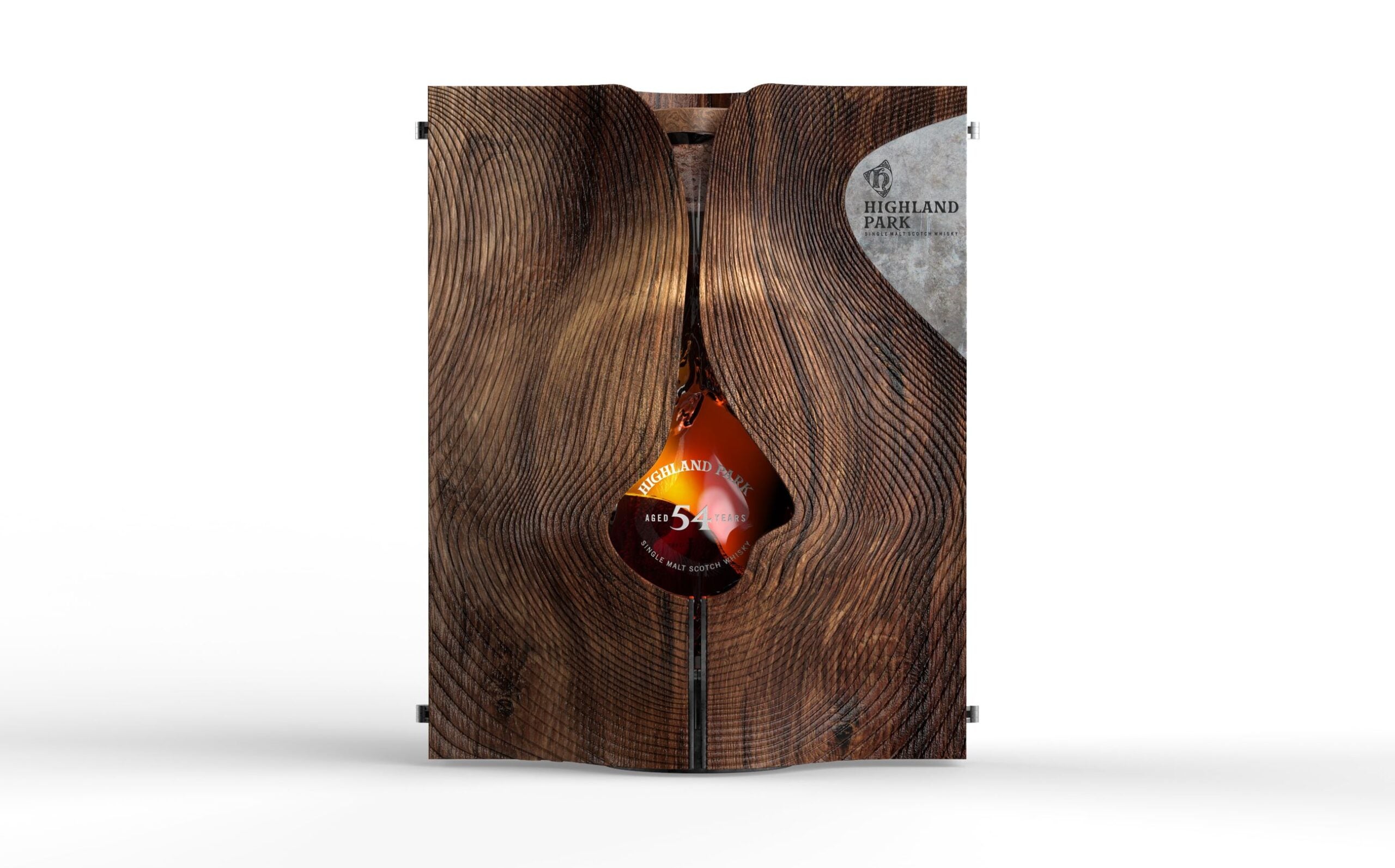 "This exceptionally rare 54 Year Old single malt Scotch whisky has been nurtured through careful maturation and harmonization," says Motion. "Representing a quarter of Highland Park's life, we felt it was a fitting way to mark our 225th anniversary; born and crafted in the heart of Orkney."
An impressive 225 years ago in 1798, while Napoleon made his name across the battlefields of Europe and North Africa, Highland Park founder Magnus Eunson began his illicit, underground whisky operation. Situated in the far reaches of the British Isles around the same latitude as Anchorage, Alaska, the Orkney Isles — north of the Scottish mainland — proved the ideal playground for smugglers.
A comparatively short 28 years later in 1826, the very same site used by Eunson received its first official license, the dawn of a legitimate business that would garner three "Best Spirit in the World" awards. This 54 Year Old from Highland Park pays homage to its impressive history as a distillery.
[See also: House of Hazelwood: Ultra-rare Whiskies You can Afford to Open]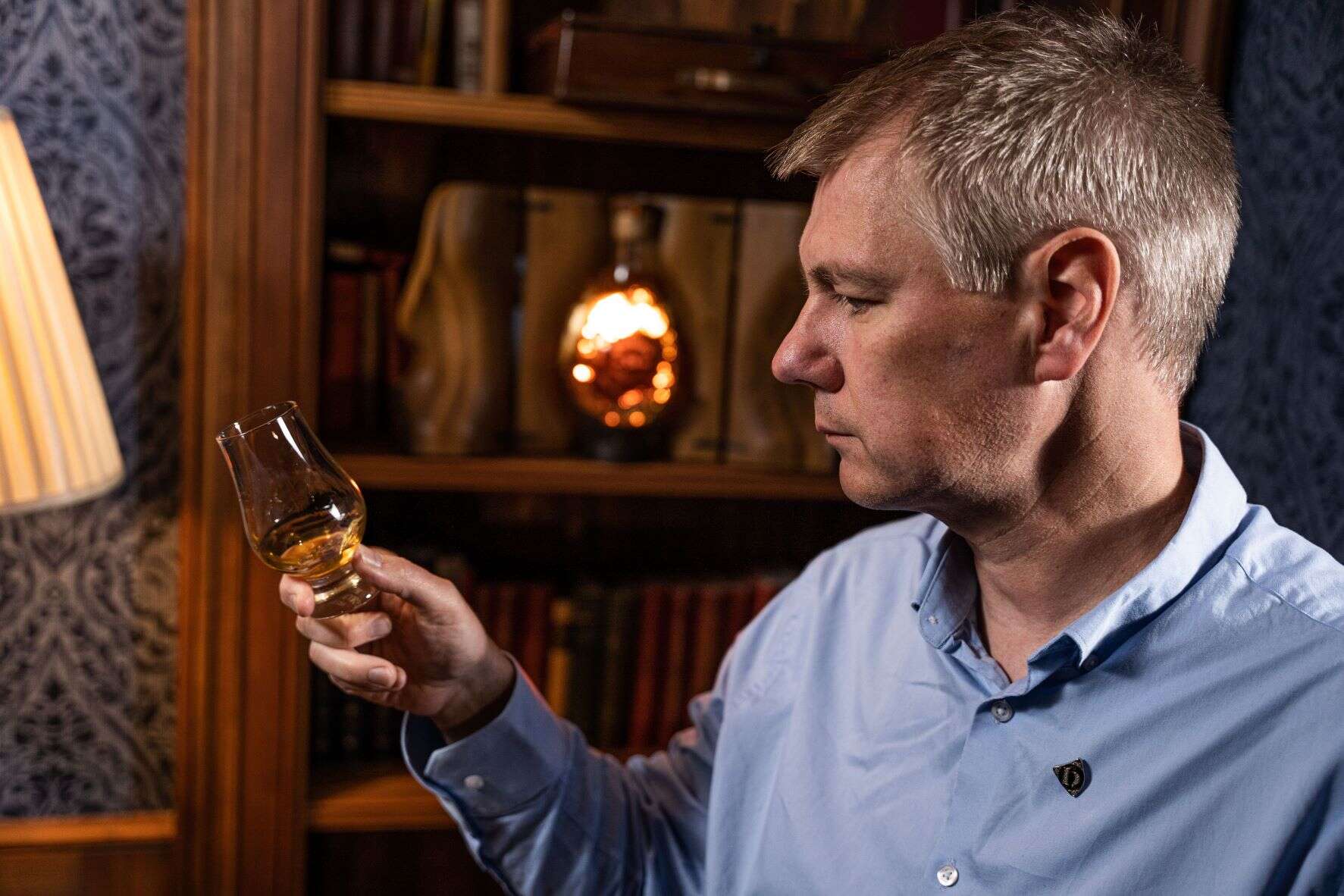 First laid down in 1968, six refill hogsheads and four refill butts were combined in February 2008 and then refilled into European sherry butts for continued maturation. The final 14 years of this process have imparted a deep, rich, natural color and intensity to the whisky.
This exceptional, rare 54 Year Old whisky from Highland Park is worthy of a special bottle. As such, this unique offering is encased in a bespoke, embossed decanter that sits in a presentation box crafted from high-quality Scottish oak. This presentation box — designed by decorated craftsperson and designer, John Galvin — has been sculpted to represent Orkney's cliffs of Yesnaby, found a short drive from the Highland Park distillery on the Orkney mainland.
[See also: Tracking Your Own Whisky Trail Through Islay and West Scotland]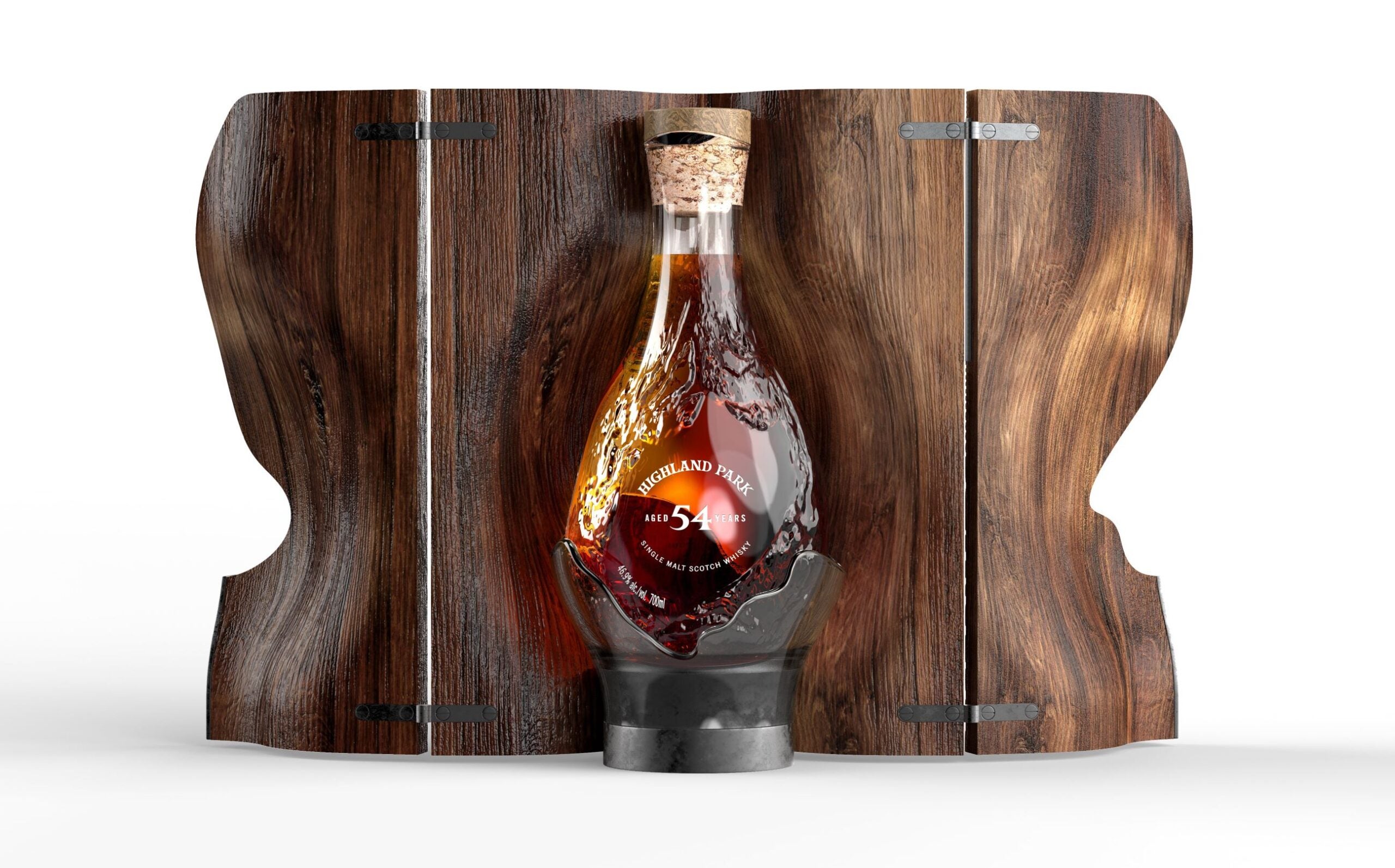 Each original piece of wood has been hand-blasted further accentuating the unique natural tones and highlighting the one-of-a-kind nature of this release. The bottle was crafted by Michael Rudak, a senior designer at Stoelzle Flaconnage, one of Britain's leading glassware manufacturers.
Taking into account the finest details, no stone has been left unturned. The conical 'push' at the base is a nod to the distillery's mash tuns. The textural design pays homage to the enchanting red sandstone cliffs at Yesnaby and the land formed from molten lava surging through the seabed.
[See also: Harrods Opens Interactive The Macallan x James Bond Experience]
Highland Park 54 Year Old whisky tasting notes*
Color: Deep Autumnal russet
Nose: Exotic lychee and camphor; vintage oak and delicate peat
Palate: Warm spices; crushed cumin, coriander seeds, summer rose and jasmine with a hint of kiwi fruit and pistachio
Finish: Sweet and spicy, woody notes give way to a lingering whisper of sweet fenugreek and heathery peat smoke
ABV: 46.9%
*Tasting notes supplied by Highland Park