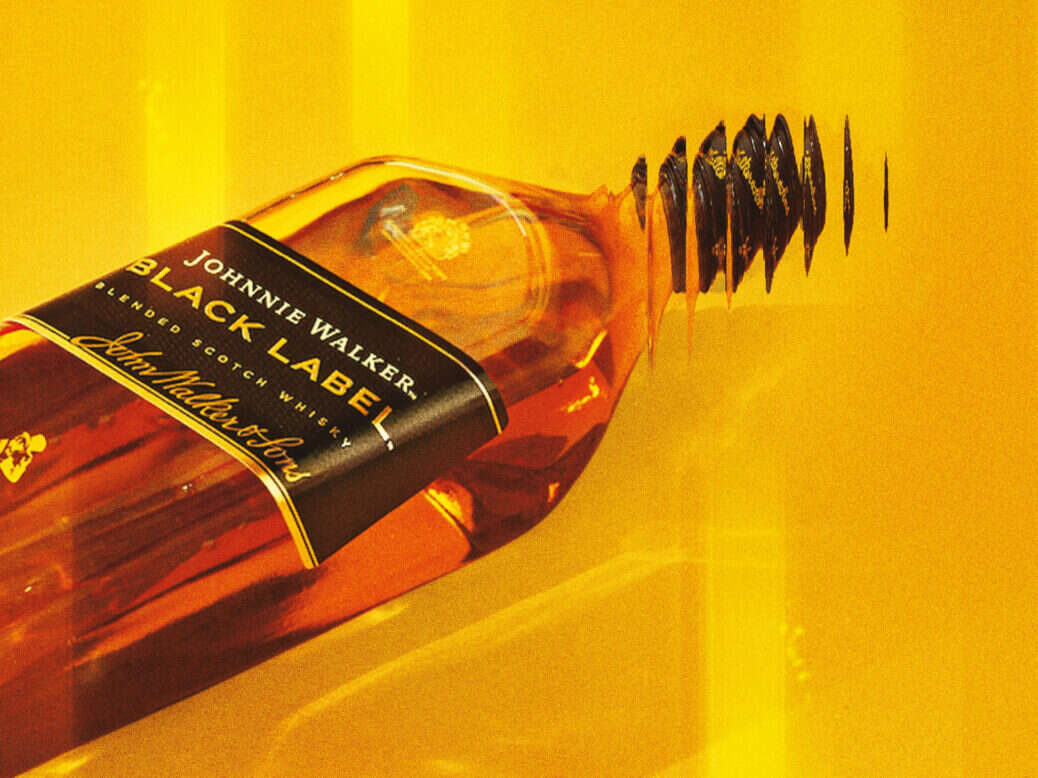 The whisky industry has done a wonderful job of curating a romantic, almost mythical reputation. But, despite its whimsical background, the art of whisky is in fact a science. From the malting to the mashing, the distilling to the aging, and in some cases, the blending, every element of whisky-making comes down to a precise set of experiments, that if correctly executed, result in a delicious golden liquid.
For Johnnie Walker's new master blender Dr. Emma Walker, who stepped up to the role last year having already been with Diageo for 15 years, it's this methodical, exact approach that saw her enter the industry. 
"I studied chemistry at university – I'm a geek and I love science, and I just want to know how everything works," she says. "I accidentally found myself at Diageo when I applied for the role of project scientist […] and I had a sudden realization that you could be a whisky scientist."
[See also: Johnnie Walker Princes Street is Scotch Whisky's New HQ]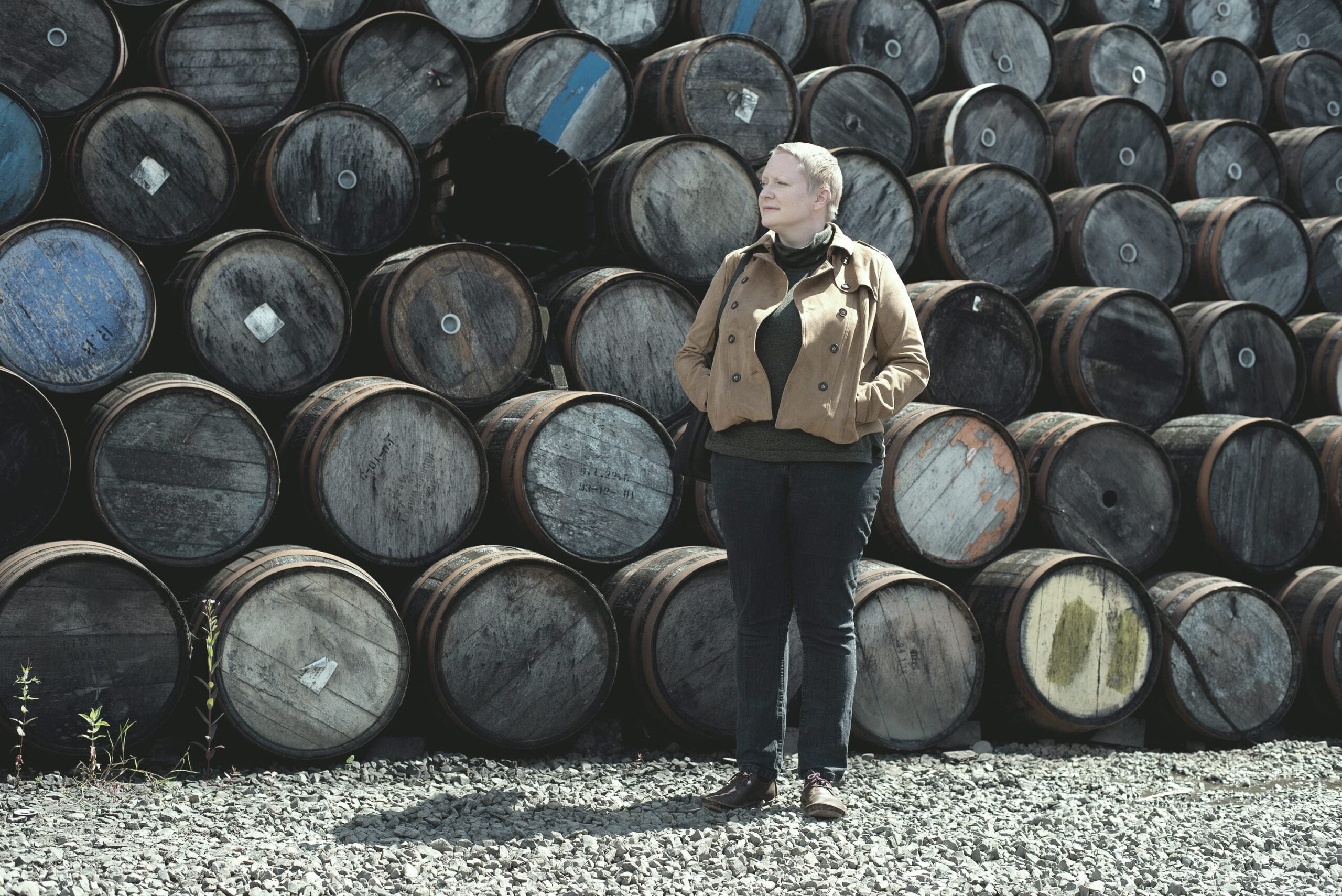 A major part of Walker's role is crafting Johnnie Walker's iconic and bestselling blend, Johnnie Walker Black Label. Dating all the way back to 1909, when the brand's Extra Special Old Highland Whisky was renamed Black Label, the signature bottle has become an emblem of the quality of blended whisky, as well as the flagship of the Johnnie Walker portfolio.
"It is known as the Everest of whisky by people around the world," says Julie Bramhan, Johnnie Walker global brand director.
Although made up of over 29 whiskies (the exact number isn't revealed, nor are the carefully balanced measurements) aged for a minimum of 12 years each, there are four key distilleries that are chosen to represent the four corners of Scotland: Glenkinchie, Clynelish, Cardhu and Caol Ila. 
Highlighting these four distilleries from the key whisky-making regions means Johnnie Walker's signature blend encompasses the different distinct flavors of Scotland: Glenkinchie offers plenty of Lowlands' fragrant, floral notes; Clynelish (Johnnie Walker's most northernly distillery) is abundant with tropical fruits and even candle wax; Cardhu has the fruity apple notes of Speyside; and finally, Caol Ila delivers that husky smoke so synonymous with the western isles. 
[See also: The Oldest Scotch Whisky Ever Released]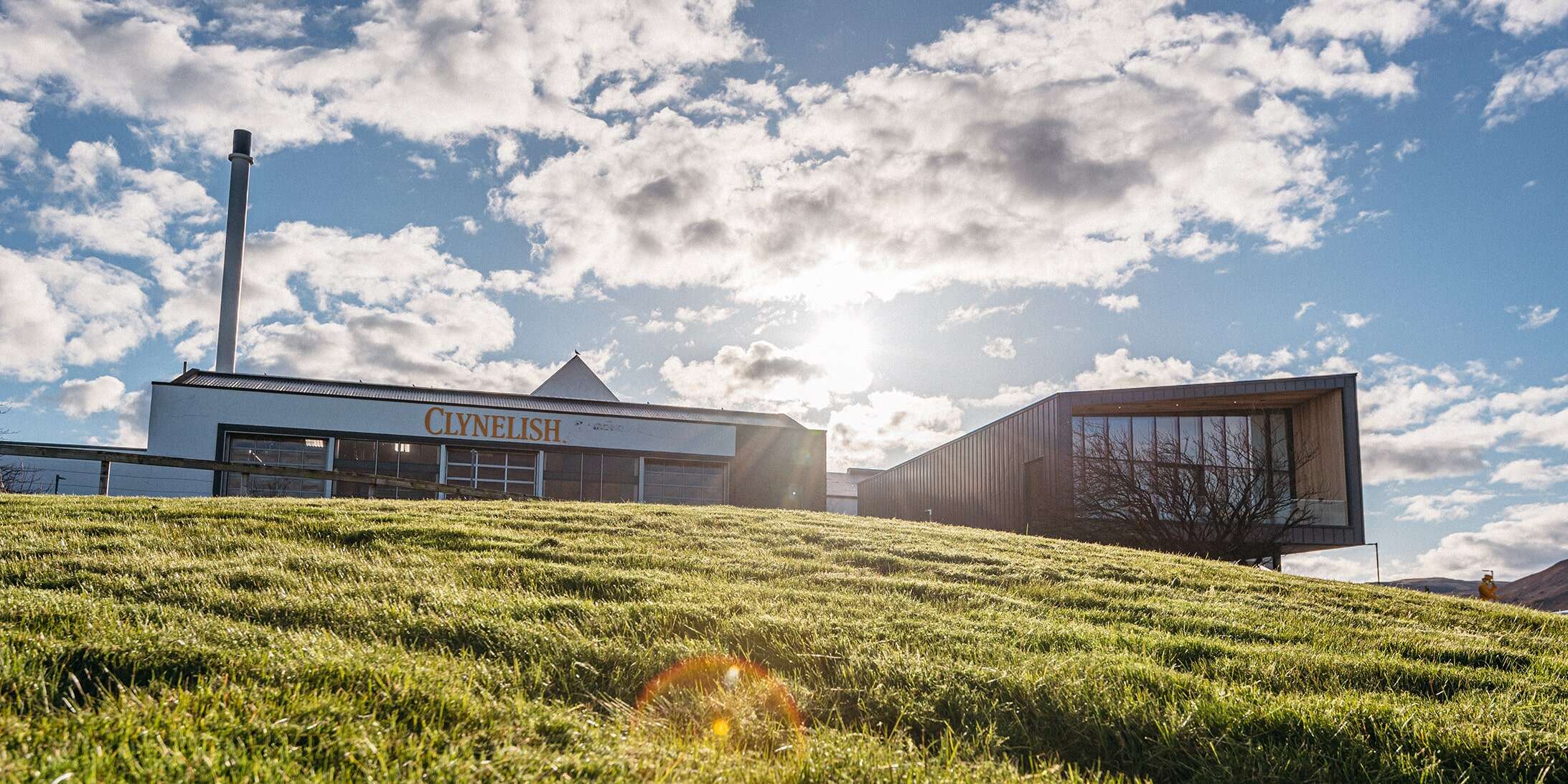 "It's just like looking at a map of Scotland – that's how we think about Johnnie Walker Black Label," Walker says.
Each is blended together in precise balance to ensure one never drowns another out, with a careful process undergone to ensure that you not only taste each region but also that each brings out elements of the others that you may not enjoy if you drank them alone. 
For example, Caol Ila's smoke isn't just there for the sake of it – Walker describes it as a seasoning, used to bring out the fruity flavors of its companions. The importance of Walker's science background becomes ever clearer the more you learn about Black Label.
The expressions selected change regularly, as do the measurements; Johnnie Walker fans might tell you there's a secret recipe passed from blender to blender, but technically this isn't true. Instead, Walker and her 12-person team at Johnnie Walker's Menstrie facility call on both their nose for whisky and their scientific knowledge to constantly evolve the blend and ensure it retains the signature flavor profile. The exact notes may develop over the years, but the character remains.
[See also: The Difference Between Irish Whiskey and Scotch Explained]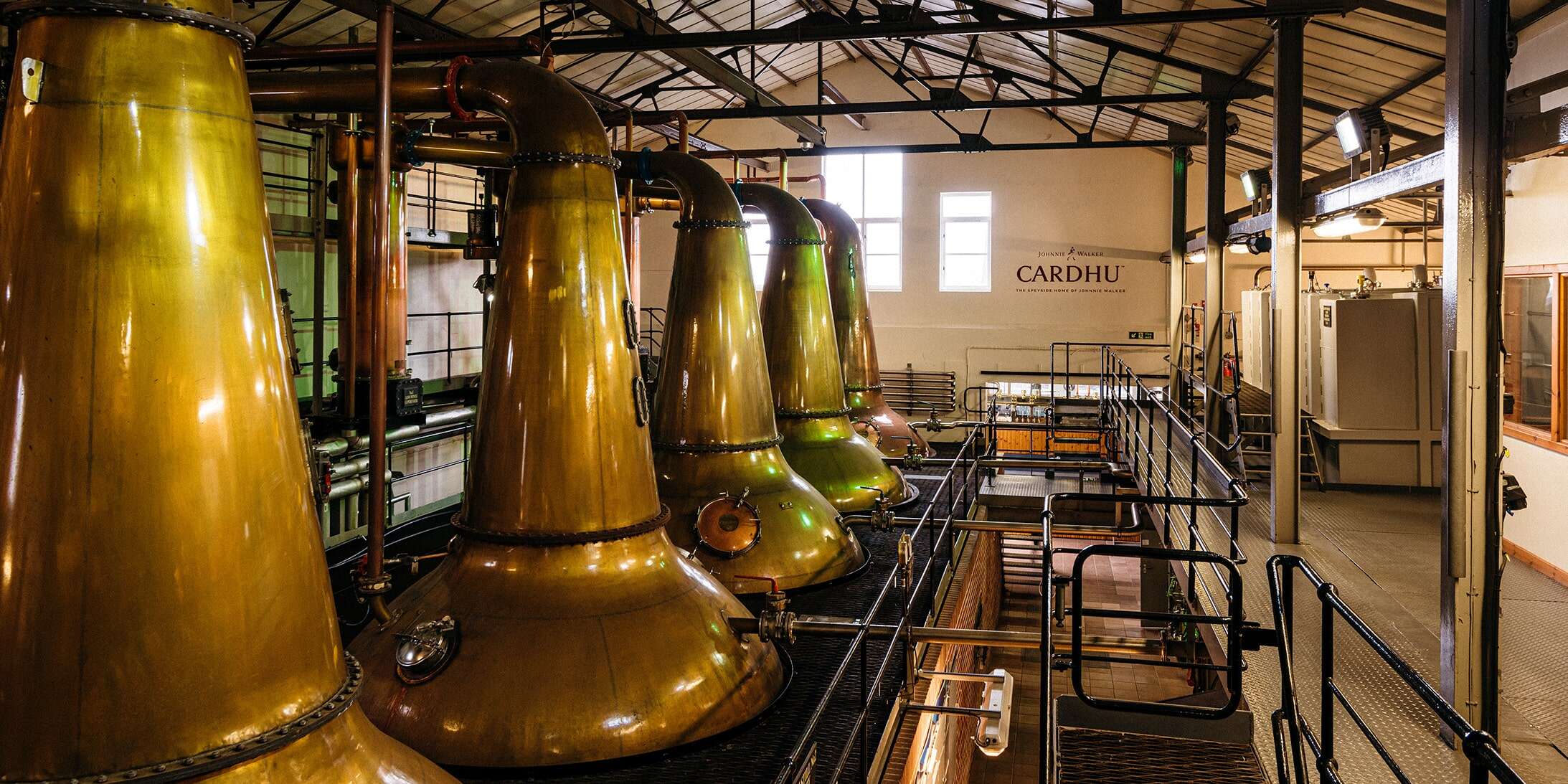 "I hate to disappoint people, but we don't have a set recipe," Walker says. "We're always looking at how we can bring those 29 or more whiskies together and it might be that one blend has more of one distillery, and then next time we got to make the whisky we might not have that in stock, so we use more of another to ensure we get that same flavor."
"New batches of Black Label are being created week by week, sometimes on a daily basis," she explains. "Each glass you have represents a moment in time."
The care that goes into each cask of Black Label the minute you take your first whiff of it. There's plenty of the rich signature fruit with hints of citrus, but also a whisp of smoke hiding behind the scenes. 
A sip reveals sweet vanilla and spicy fruit, as well as flashes of honey. Again, Caol Ila's smokiness makes itself known, but instead of what can be an overwhelming flavor when drunk alone, it's wrapped around the softer notes of the accompanying whiskies making it warm rather than intense.
"I find that I get different notes every time I try Black Label – it's what keeps me excited," Walker says.
[See also: Harrods Opens Interactive The Macallan x James Bond Experience]