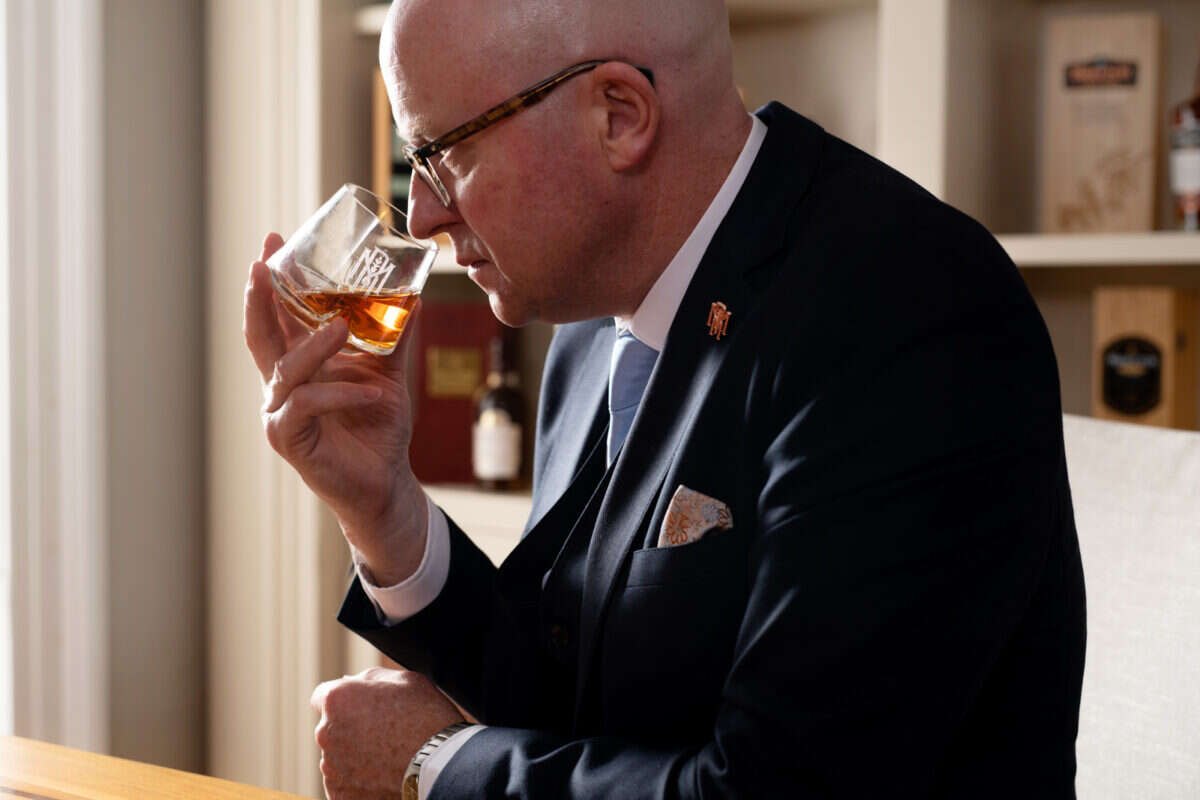 There one minute, gone the next. Midleton Very Rare 2022 took six months to create, but just seconds to sell out on the distillery's official website. Demand for this annual vintage grows every year and its 39th iteration is no exception. While many buyers will add it to collections, those who drink it will find another Irish whiskey of the highest quality available for an astonishingly approachable price.
"There's a history and tradition with Midleton Very Rare," master distiller Kevin O'Gorman tells Elite Traveler when asked why the expression is so popular. "It's been there since 1825 and today the Midleton name is huge in Ireland and around the world. It is a long, long history of craft. That's why it attracts so much attention. It's like a stamp of ultimate quality. People know what they're going to get."
So what do you get? Since its first edition in 1984, every Midleton Very Rare vintage has contained the same basic elements: a blend of grain and pot still whiskey aged in American oak casks. This gives each vintage a reliable flavor profile, but it also appears to leave little room for experimentation. However, O'Gorman is allowed to alter the age of variation in each vintage (Midleton Very Rare 2022 contains whiskeys aged 12-33 years), and the amount and style of pot still whiskey. Both can have a significant impact on the final blend.
[See also: Midleton Very Rare Releases Most Expensive Irish Whiskey]
O'Gorman, who became master distiller in 2020, says: "There is a lot of leeway for adding my own personality to the whiskey. You have your DNA and characteristics for Midleton Very Rare but there is lots of room for pushing the boundaries. With the age of the whiskey, the level of B1 casks (by which he means, first refill American oak casks that have a stronger influence on the whiskey than second and third refills) have a significant impact on the vintage from year to year.
"In future, I may bring the B1s down quite a bit and that would allow the distillate character to shine through more, so you can play all sorts of tunes."
As just the second vintage to bear his name on the bottle, O'Gorman has made subtle tweaks from the highly-regarded 2021 vintage. By raising the level of B1 casks in this expression, you get more wood influence on the palate. There is also a hefty amount of citrus as well as the more familiar creme brulee and floral notes. It is a complex liquid that can be unwound over time. There is something in there for everyone, and that is by no means an accident.
[See also: Behind Midleton Very Rare's Dair Ghaelach Series]
"You have to keep the whole thing in balance," O'Gorman says. "You want a multi-layered whiskey with nothing too prominent. When you go back to it, there are layers and layers and layers that need peeling like an onion. We didn't want too much fruit, so that's why we had to come in with some added wood. I brought the B1s up slightly so when you bring that up you're going to get some extra wood compounds, extra butterscotch, fudge, vanilla, roasted coffee."
The expression that was eventually bottled for Midleton Very Rare 2022 was one of three formulations that O'Gorman had to decide on, so what happened to the other two?
"They're in my cabinet at home," O'Gorman says with a laugh. "There's not much left. I have the formulations for those, but I won't go back to them – 2022 is done and dusted. I'll start off with a blank sheet next June and July, obviously bearing in mind what I've done in 2021 and 2022 but you try to start off with a blank sheet."
Midleton Very Rare 2022 tasting notes
Nose: Vanilla and wooded spice are prominent but time in the glass unveils citrus notes of lemon peel, mandarin and a touch of burnt sugar.
Palate: Hazelnut praline, vanilla and toffee come to the fore followed by fruity notes of baked apple. The quintessential creme brulee that comes with so many Midleton expressions is here, reliably, in harmony with cereal undertones.
Finish: The wooded spices come through strong at the end as O'Gorman intended, leaving a last impression on the palate.
Conclusion: A wonderful balance of decadent dessert notes and ripe fruit. A multi-layered liquid that suggests plenty of well-aged stock sits within the formulation. The sharpness of the lemon peel sits in harmony with balanced wooded notes to create an evolving, long finish.
Midleton Very Rare will be available in the US in the coming months at an RRP of $200, midletonveryrare.com
[See also: The Difference Between Irish Whiskey and Scotch Explained]