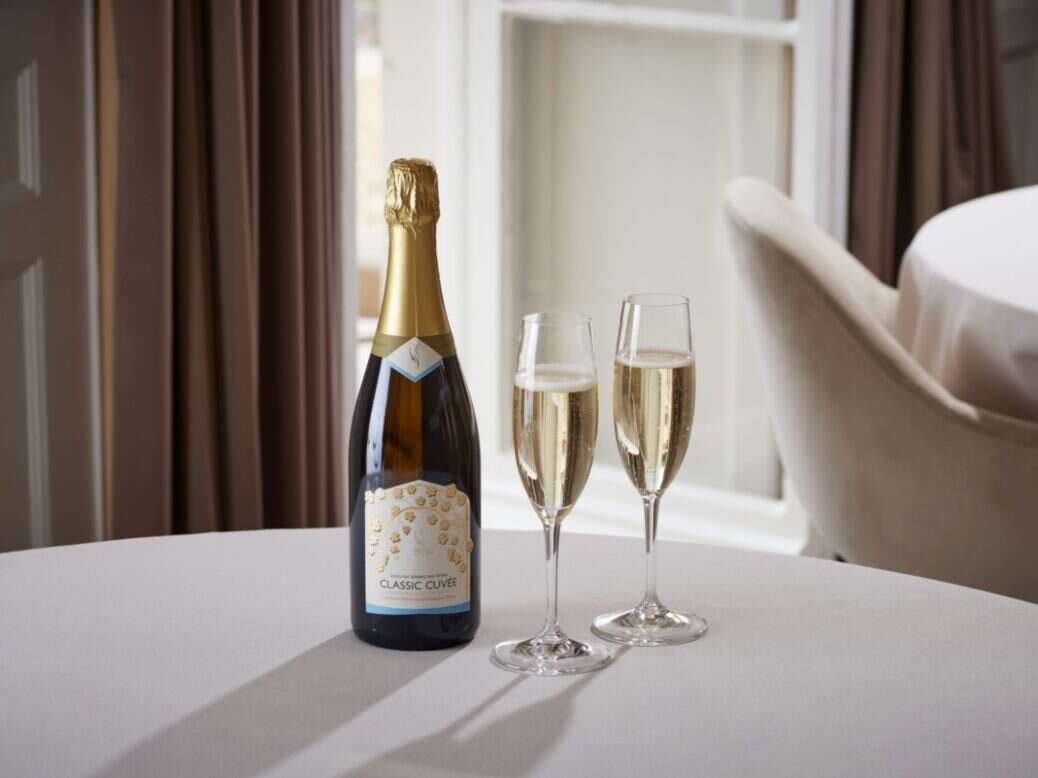 When Michael Caines bought Lympstone Manor back in 2015, he realized the sunny, sloping grounds would be the perfect place to grow his own wine. And so, the Michelin-starred chef set about planting 17,500 vines. His aim? To produce an English sparkling wine to rival the quality of champagne.
Now, Caines has launched his hotly anticipated 2020 Classic Cuvée. Guests visiting Lympstone Manor on Devon's south coast will be able to sample the chef's bubbly on the sunny terrace overlooking the hotel's vineyards.
Caines chose to use three Champagne grape varieties – Pinot Noir, Chardonnay, and Meunier – to produce his Classic Cuvée. Partially aged for nine months in French Oak and aged for a minimum of three years on the lees, the wine was crafted at Lyme Bay Winery by Steve Edwards, operations director at Lympstone Manor, and James Lambert, head winemaker at Lyme Bay.
[See also: Michael Caines's Lympstone Manor: A Delight for the Senses]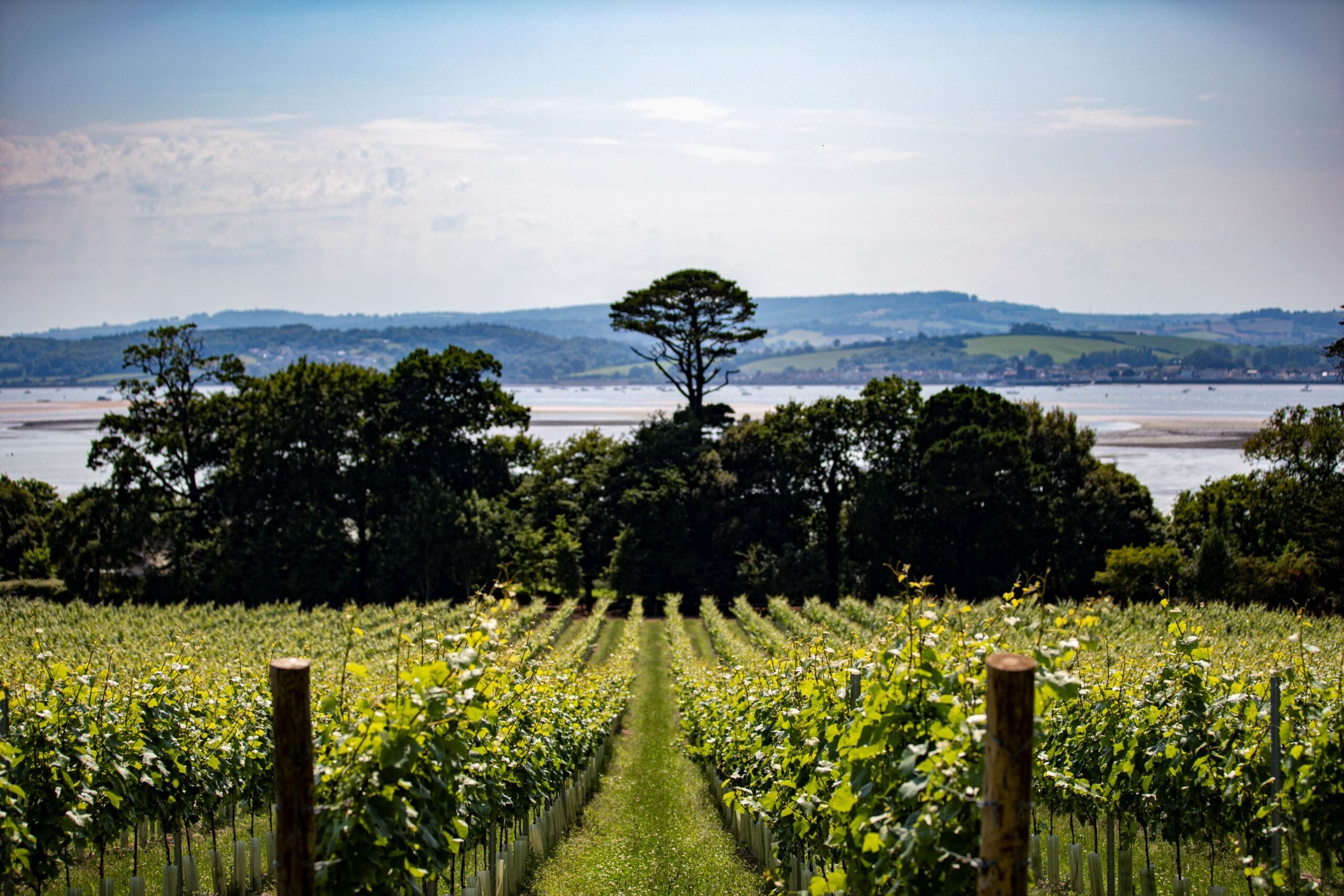 The talented chef drew on the feedback of a selection of leading wine journalists to establish the dosage. Expect an elegant, balanced sparkling wine with notes of apple, spiced pear and toasted brioche.
"Made using fruit from the 2020 vintage, the Lympstone Manor Estate Classic Cuvee incorporates beautiful richness from pinot noir, fruit and fragrance from Pinot Meunier, and stunning layers of depth from chardonnay fermented and aged in a mix of oak and stainless steel," said Lambert.
"Altogether, it is a wine of elegance and complexity, created to complement the cuisine and ambiance of Lympstone Manor both as an aperitif and to pair with Michael's signature dishes."
While this is his first English sparkling, Caines has already produced an award-winning 2020 Triassic Pinot Noir (launched in 2022) and is in the process of making a still Rosé wine named 'Isabeau' after his daughter.
[See also: The Most Beautiful English Vineyards to Visit this Summer]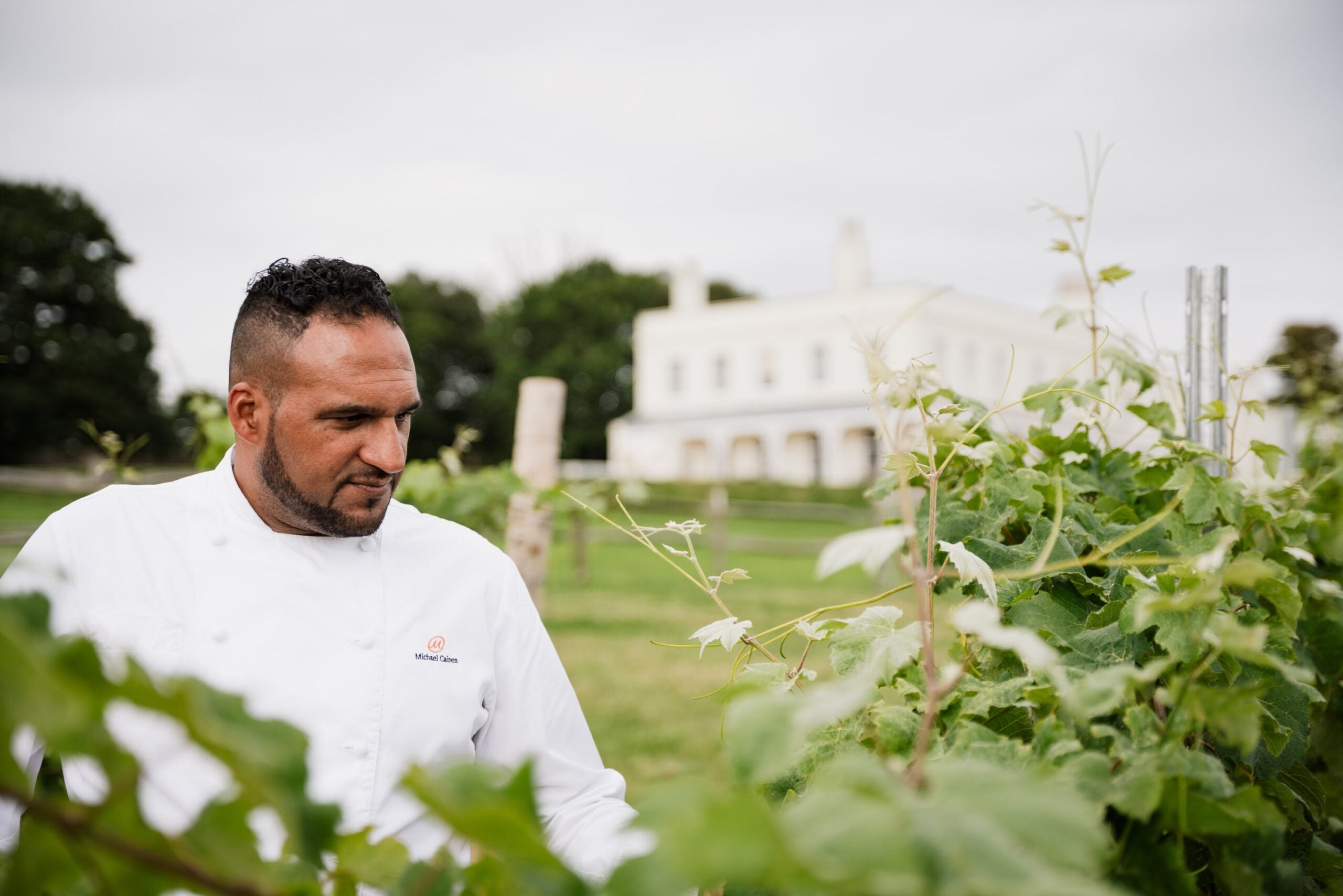 If you want to be one of the first to try Caines's Classic Cuvée, the chef will be hosting his annual Harvest Festival at Lympstone Manor on 4 October. Guests will be treated to an al fresco three-course lunch and a tasting of the Cuvée, Isabeau Rosé, and Triassic Pinot Noir. Following the event, the English sparkling will launch on the hotel's wine list.
"It's an incredible milestone for Lympstone Manor Hotel to launch its first classic cuvee from the 2020 vintage, under the Lympstone Manor Estate title, an award-winning single vineyards estate with a growing collection of wines," commented Caines.
"I would have never imagined saying "award-winning" when I was inspired to plant a vineyard back in 2015, but it was an instinctive decision, inspired by my travels to vineyard locations all over Europe. This was just the start of an incredible journey that we have shared with Lyme Bay Winery, which is getting a growing reputation for producing award-winning English wines."
[See also: Michael Caines on Defying Expectations]