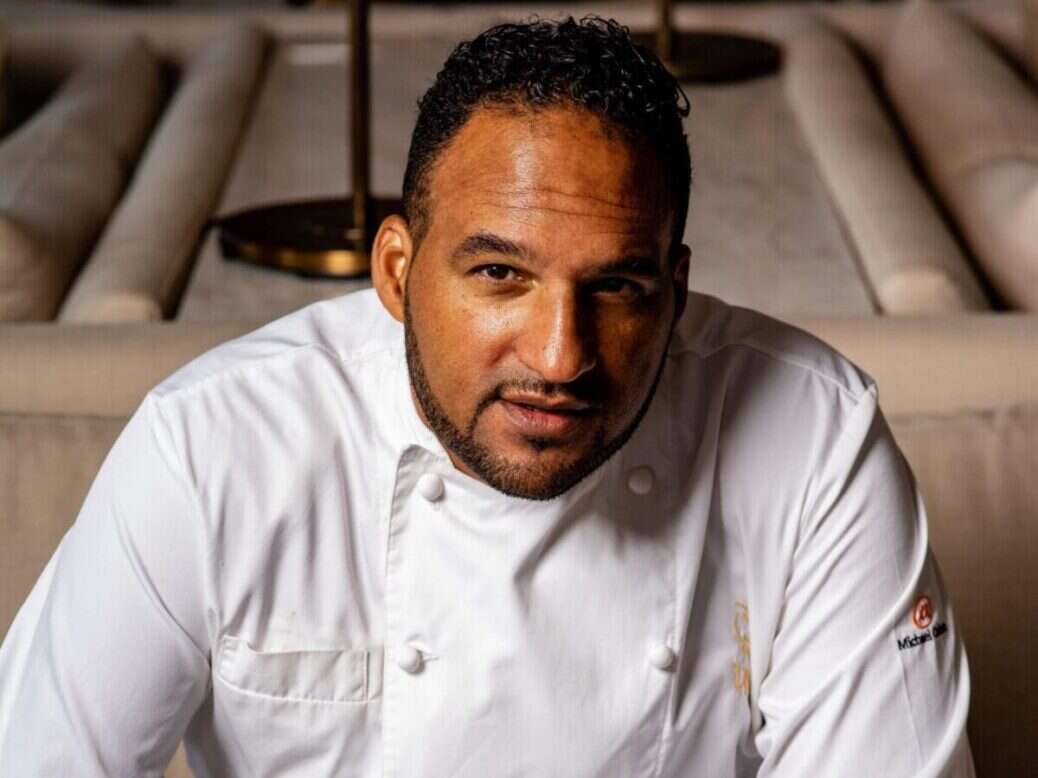 Michael Caines has overcome an extraordinary amount in his life. But the Michelin-starred chef rarely dwells on what he's been through – he always has his eye on what's next.
I'm sat beside him in a golf buggy, driving through the 28-acre estate at his boutique hotel and restaurant, Lympstone Manor, on the south coast of Devon. Gravel crunches beneath us; impeccably manicured vineyards (where Caines makes his own wine) fly past in a blur of green. In the distance, up on the hill, I catch a glimpse of the whitewashed Georgian manor house.
As we drive, Caines points out things he's planning to build – it's the most animated I've seen him since I arrived. He's taking me to see the hotel's recently added Shepherd Huts which lie in a tranquil clearing of trees overlooking the pond at the bottom of the vineyard.
"It's still a work in progress," he tells me with a grin, as he comes to a stop and kills the engine. "But, as you can see, it's a very personal endeavor for me." It's clear that for Caines, Lympstone Manor is far more than just his business; it's the culmination of a life's work and the fulfillment of a dream that was almost snatched away.
[See also: Michael Caines's Lympstone Manor: A Delight for the Senses]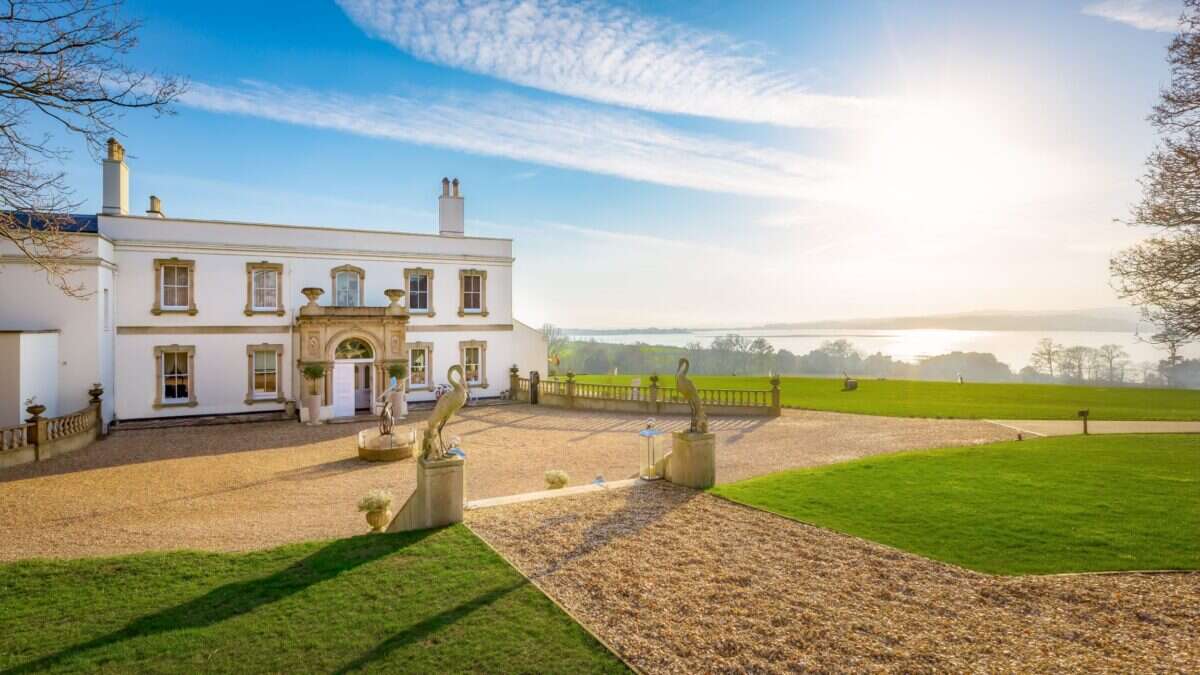 To really understand Caines's devotion to cooking, you have to go right back to his childhood. The talented chef grew up not far from Lympstone Manor, in Exeter. He was adopted, at six weeks old, into a big, loving family with five siblings; his parents, Peter and Patricia, were teachers.
Memories from this time are fond ones. The Caines's grew their own vegetables in the walled Victorian garden at their home and spent mealtimes together as a family sitting around the table. "I was the youngest – we all had chores, so I started helping out my mum in the kitchen," he tells me, back in the drawing room at Lympstone Manor. "I think that's really where my love of food began."
It wasn't until his final term at school, though, that he started to consider cooking as a career. Up to this point, Caines had planned on joining the military and had already taken his entry-level exam for the Marines (there's a local training center in Lympstone).  
But a last-minute change of heart saw him enroll at Exeter Catering College. "That was it," he says, in his typical no-nonsense manner. "I found a real instinctive passion for cooking: it was an obvious talent."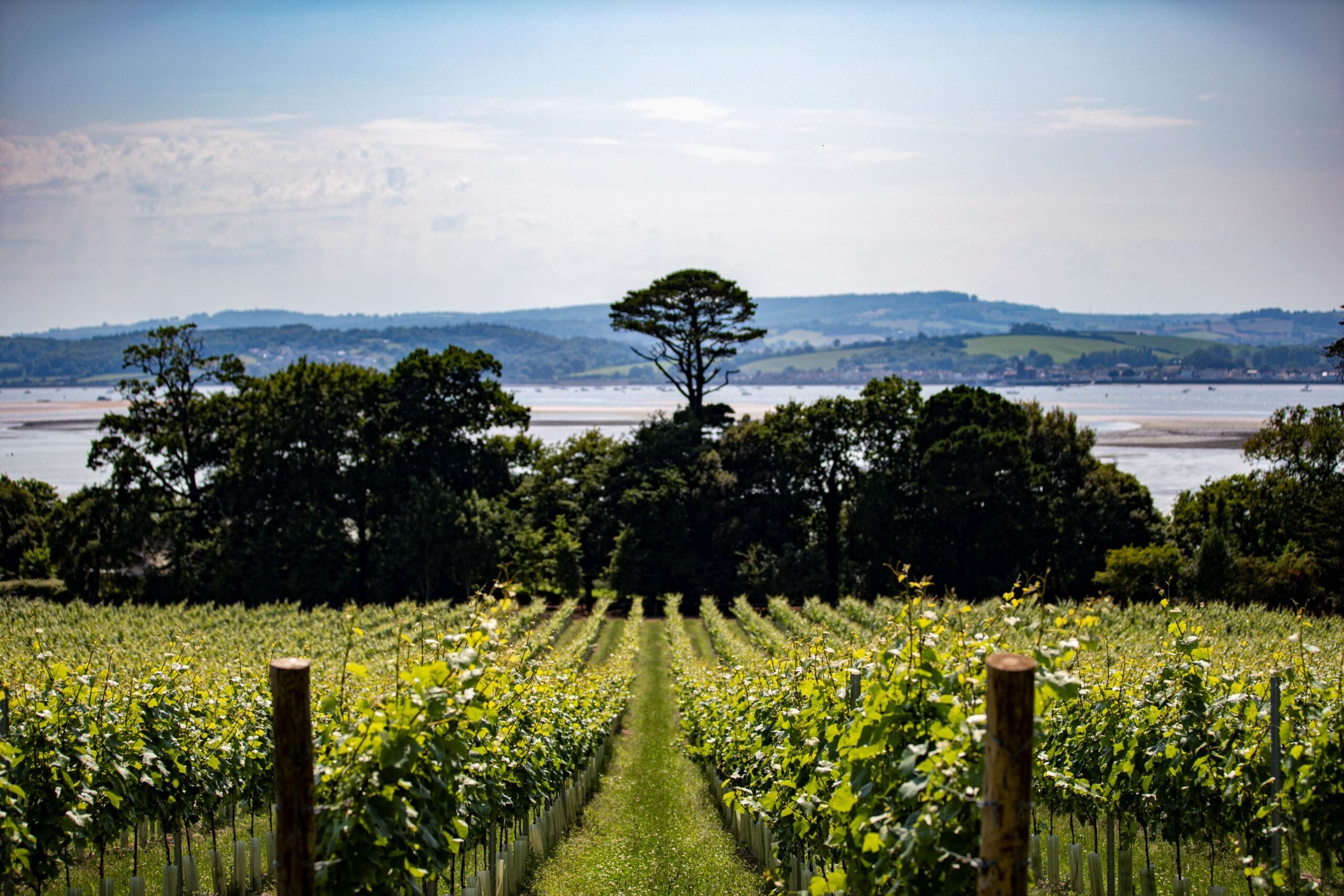 Caines went on to work shoulder to shoulder with some of the planet's best – and fiercest – chefs. After a stint at Grosvenor House Hotel in London, he spent three years with Raymond Blanc at Le Manoir aux Quat'Saisons in Oxfordshire ("a hard but fair kitchen – and very formative for me"), steadily working his way up through the ranks to become sous chef.  
Of course, any ambitious young chef worth his salt must make a culinary pilgrimage to France. With Blanc's backing, Caines moved to Paris, honing his skills under cooking legends Bernard Loiseau and Joël Robuchon.
The latter ran a notoriously tough kitchen; chefs would regularly work 19-hour days with few breaks and little sleep. "At times it could be quite…" he trails off. "Abusive… for want of a better word." But Caines is reluctant to speak ill of his mentor. "Look, it was a great experience for a young man at the time. Kitchens are different now – they need to be."
Spending so much time in high-pressure restaurants taught Caines a valuable lesson about the type of chef he wanted to become. "I said to myself, 'Why should I be scared to do my job?' You don't get the best out of creative people by making them feel oppressed and frightened… you've got to encourage them to be expressive and happy about their work – to enjoy it. That's what I go in for."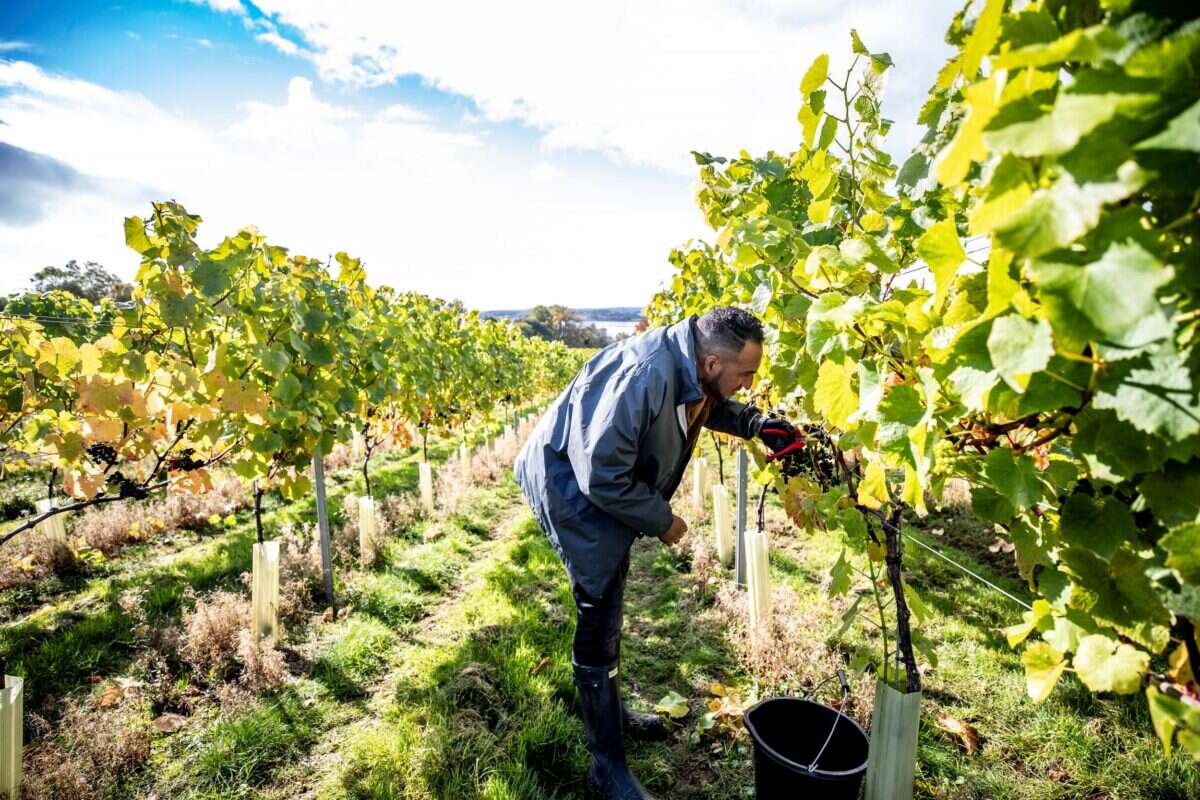 At just 25, Caines secured his first head chef position at Gidleigh Park – a Michelin-starred restaurant and hotel on the edge of Dartmoor National Park in Devon. It was a coveted role that came earlier in his career than the ambitious young chef had expected, but Robuchon advised him to go for it.
A few weeks after taking over the kitchen, Caines – working grueling hours at Gidleigh Park – fell asleep at the wheel. His car hit the barrier and tipped over. "I could tell they weren't going to be able to save my arm," he pauses. "I'd seen my hand on the floor – it was awful. But I still asked them whether they could save it. They told me, 'No – we've got to operate to save your life."  
When he woke up in the hospital after surgery, he remembers sitting with his dad, coming to terms with the loss. "I told him, 'I'm not going to let this beat me," he says. "It gave me the will to fight because I had to fight for my life. If you survive, the first thing you think is 'What am I here for?'"
Within two weeks he was back in the kitchen part-time. Paul Henderson – then-owner of Gidleigh Park – was an ex-marine and had a close friend who had lost an arm in combat. Caines credits him with being a huge support during this period – "he told me you can do anything if you put your mind to it."
After a month, he was given a prosthetic arm and returned to the kitchen full-time. And just four years later, he went on to win a second Michelin star for Gidleigh Park – an accolade he retained for 18 years until his departure.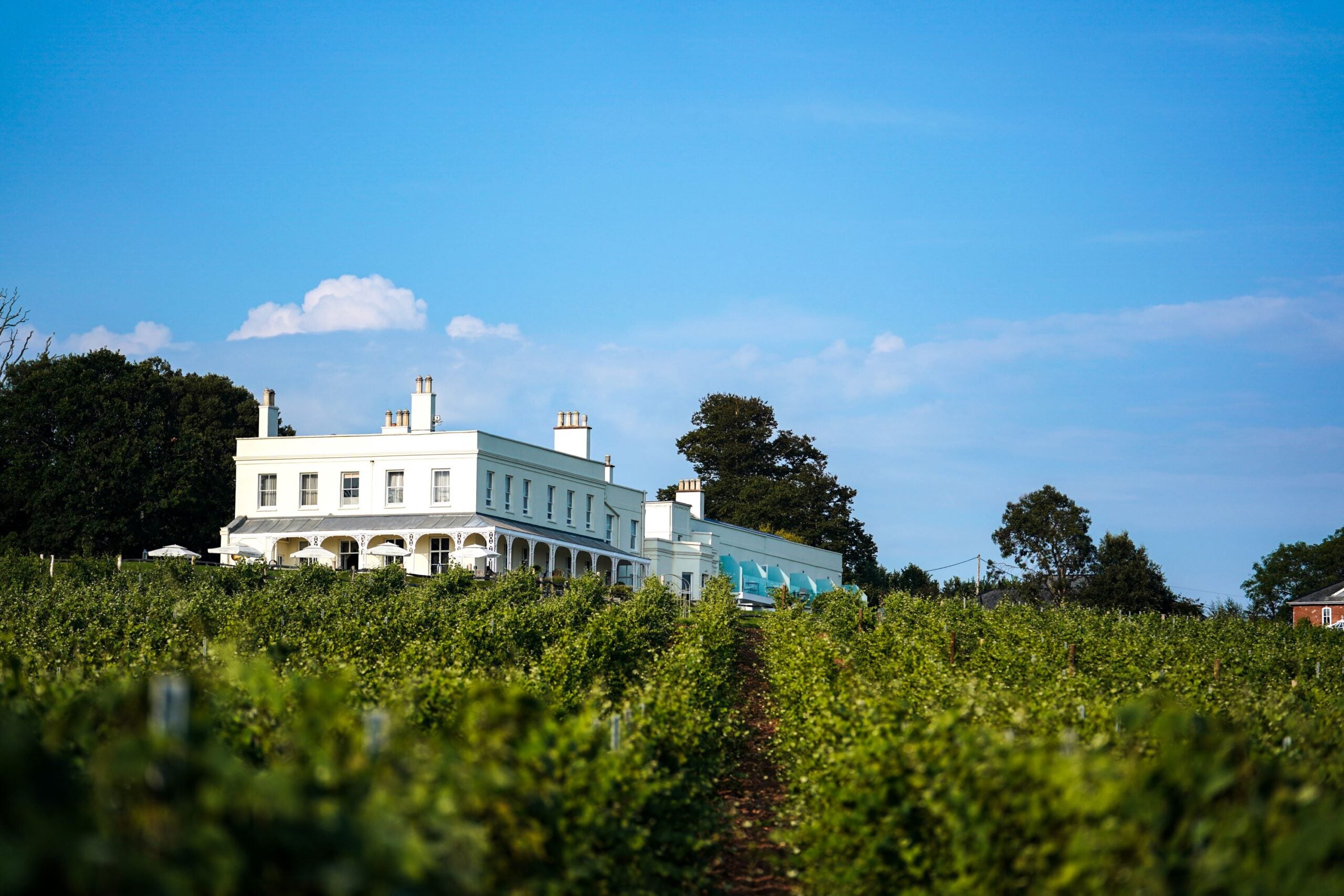 It's remarkable to hear Caines speak so calmly about such a painful period in his life. What is perhaps even more surprising is how measured he is when reflecting on his success. The near-fatal accident, he tells me, was a turning point of sorts, but he doesn't necessarily see it as a defining moment. "Everything I've achieved is since [the accident] and despite [it]," he tells me firmly.
Caines finally left Gildleigh Park in 2016 – 21 years after taking over the kitchen. It had reached a point where he was hungry for more and was ready to strike out on his own. "It wasn't because I was bitter," he insists, "I could have stayed there – but there comes a point in every life where you can only do so much for someone else and then you've got to keep something back for yourself."
He began scouring Devon for the perfect spot to set up his own business. When he came across Courtlands House, a dilapidated Georgian mansion on the south coast, it was, he tells me, "love at first sight". The manor house was operating as a wedding venue at the time and had seen better days. But, he says, "I looked at it and immediately thought, 'Wow – this is it'."
That was back in 2014. Nine years later, following extensive renovations, Courtlands House is now Lympstone Manor. The restaurant scooped a Michelin star within six short months of opening; Caines impressed inspectors with his distinctive dishes that effortlessly combine classical French technique with the very best seasonal ingredients of the South West.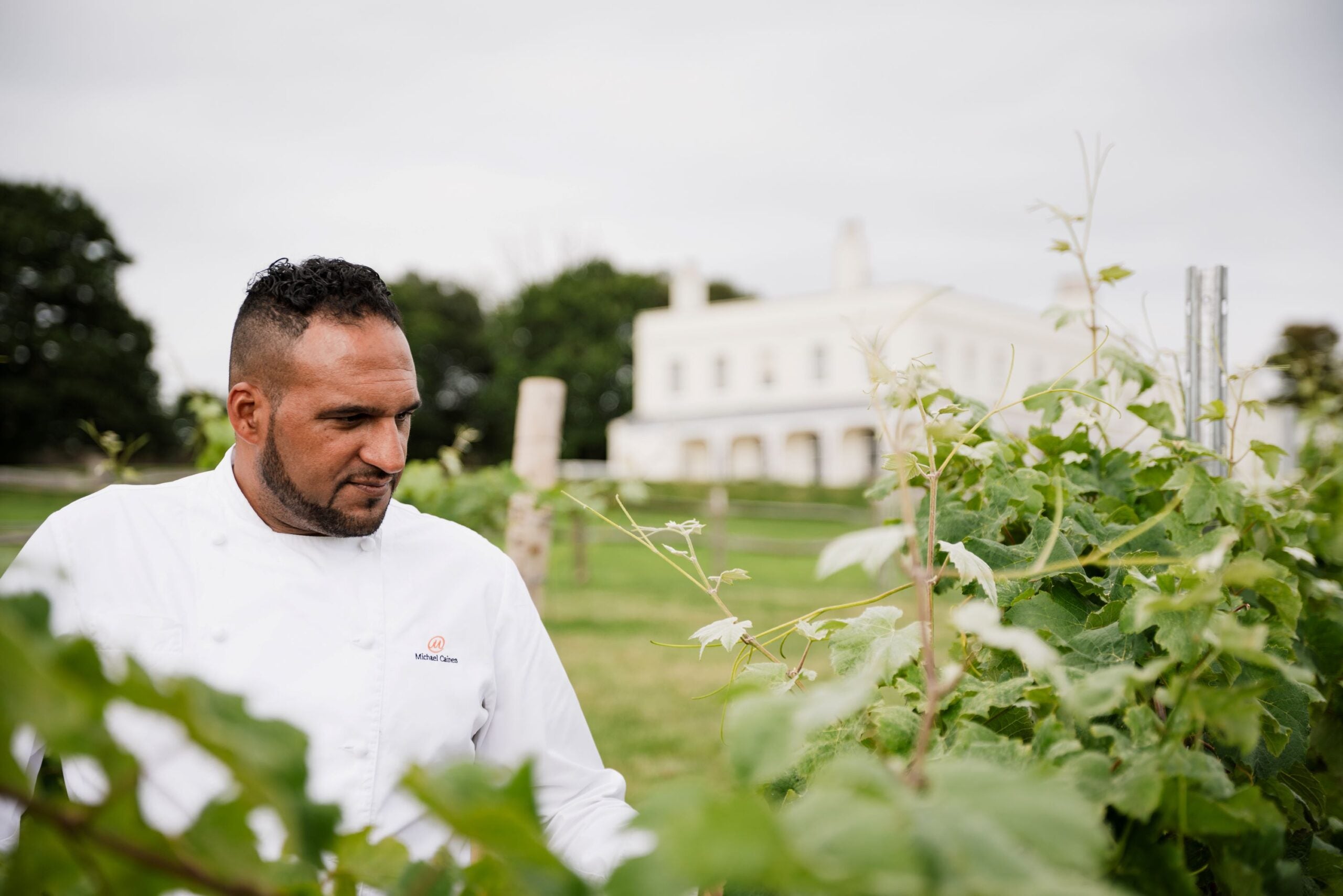 I begin to ask whether Caines has his eye on getting another Michelin star (he did, after all, run a two-star kitchen at Gidleigh Park for almost two decades) but before I can finish he cuts me off. "Absolutely. The second star is… you can surely tell with the food?"
I feel as if I've touched a raw nerve; it's the first time during our conversation that he's seemed anything but calm and collected. "I'm not here to criticize Michelin," he continues, "but I've been cooking for a long time and there's nothing wrong with the food – it's as good as any two-star."
He pauses for a moment and when he speaks again is back to his composed self. "You can't control it," he reflects. "Am I a happy person? Yes. Am I content with what we're doing? Yes. Do I need to become a monster to get [another star]? Well, if I do, I'd rather not have it."
He glances down at his pristine white uniform. "They say if you're a chef you should love what you do," he tells me with a smile. "I don't just work in the kitchen – I come into this business every single day and it nourishes my soul."
[See also: Robby Jenks on What it Takes to Win a Michelin Star]