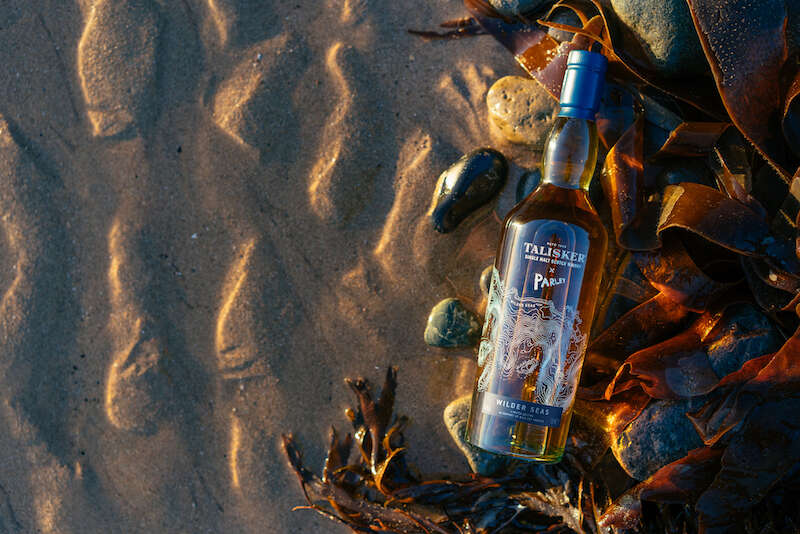 "I invoke the right of parley, you have to take me to your captain!" cries Elizabeth Swan in Pirates of the Caribbean. "If one demands parley, you can do them no harm until the parley is complete." It's worth remembering this key element of the pirate code, in case you ever run into some nefarious, swashbuckling ne'er-do-wells on the high seas. A bottle of Talisker X Parley 'Wilder Seas' might also help.
But realistically, the threat of pirates isn't what it once was. These days, polluting the oceans is a far greater concern than a bearded buccaneer with a hangover. That's why the iconic Isle of Skye distillery Talisker — I'm told it's the favorite tipple of all pirates from Tokyo to Tortuga — has teamed up with the international organization, Parley for the Oceans (there's the link, you knew it was coming), to try and make a difference.      
'Wilder Seas' is a new limited-edition release from the Talisker X Parley collaboration. From each bottle of the fine single malt scotch whisky, Talisker is donating $4, totaling over $650,000, to Parley for the Ocean's various initiatives that support ocean protection and preservation. If there's anything better than drinking a fine dram of single malt scotch, it's doing so with a clean conscience. Good deed done for the day.
The environmental plaudits don't stop there. The whisky's packaging is Talisker's most innovative to date, utilizing a 100% recycled glass bottle, constructed from biofuel. The bottle's exterior is designed with ceramic decoration. Not only does this look fantastic, but it's also a beautiful way of reducing labeling. This decoration takes the shape of topographic lines inspired by the undulating underwater landscape of Skye; they evoke waves crashing on a coastline as they cascade around the bottle.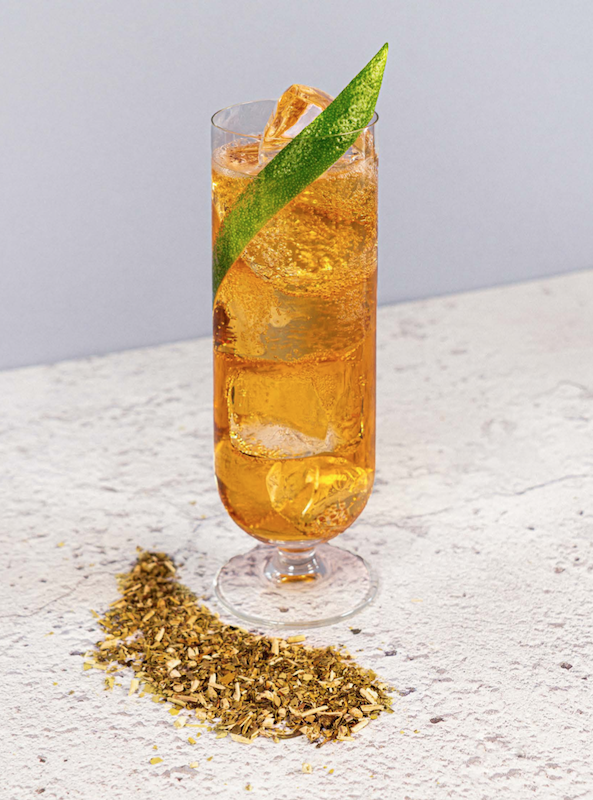 The Talisker X Parley collaboration is also the first time the distiller is releasing a carton-free whisky that includes a 100% recycled paper neck tag, bestowed with all the necessary information. These sustainable endeavors have reduced glass bottle emissions by 82% and total packaging-related carbon emissions by 77%, proving this collaboration is far more than an elegant bottle.
The liquid itself is the first ever released by Talisker to have been finished in French oak XO cognac casks. This results in a rich and complex whisky that undulates with waves of smoke and spice, while smooth notes of plum and stewed raisins add a certain depth and rich fruitiness.
One of the main goals of this long-term partnership between Talisker and Parley is to help protect and conserve sea forests. These oft-forgotten underwater ecosystems cover 25% of the world's coastlines and play a critical role in the planet's health, yet they are vanishing four times faster than the rainforests. The collaboration will raise funds to protect and preserve sea forests in three specific locations: Scotland, South Africa and Chile. To commemorate this, three cocktails have been curated to evoke the feeling of these three destinations.
It is the Costa Verde, which is dedicated to Chile, that caught our eye in particular. This cocktail comes in two styles: the standard variation or the high concepts serve if you are looking to go the whole hog and make something extra special.
Chile: Costa Verde
Standard ingredients:
— 50ml Talisker Wilder Seas
— 40ml Sweet Green Tra
— 100ml Fever Tree Mexican Lime Soad
— Lime Peel
High Concepts Serve ingredients:
— 50ml Talisker Wilder Seas
— 100ml Club Mate
— 5ml Gentian Liqueur
— 2 Dashes Nori Bitters
— Sea Salt Spray
Method:
It doesn't matter if you're keeping it simple or elevating this drink to the max, the method is virtually the same.
Fill a highball glass full of ice and add all the ingredients. Stir it all together to ensure everything combines. If you're going for high concept, spray the salt spray around the drink from a few inches away then spray the lime and pop it in the drink. Those keeping it simple can just do the lime.
Talisker x Parley: Wilder Seas Single Malt Scotch Whisky is available to purchase globally from selected retailers
for $100 per 70cl bottle. Learn more about the collaboration here: Malts.com
See more Cocktail of the Week recipes here.