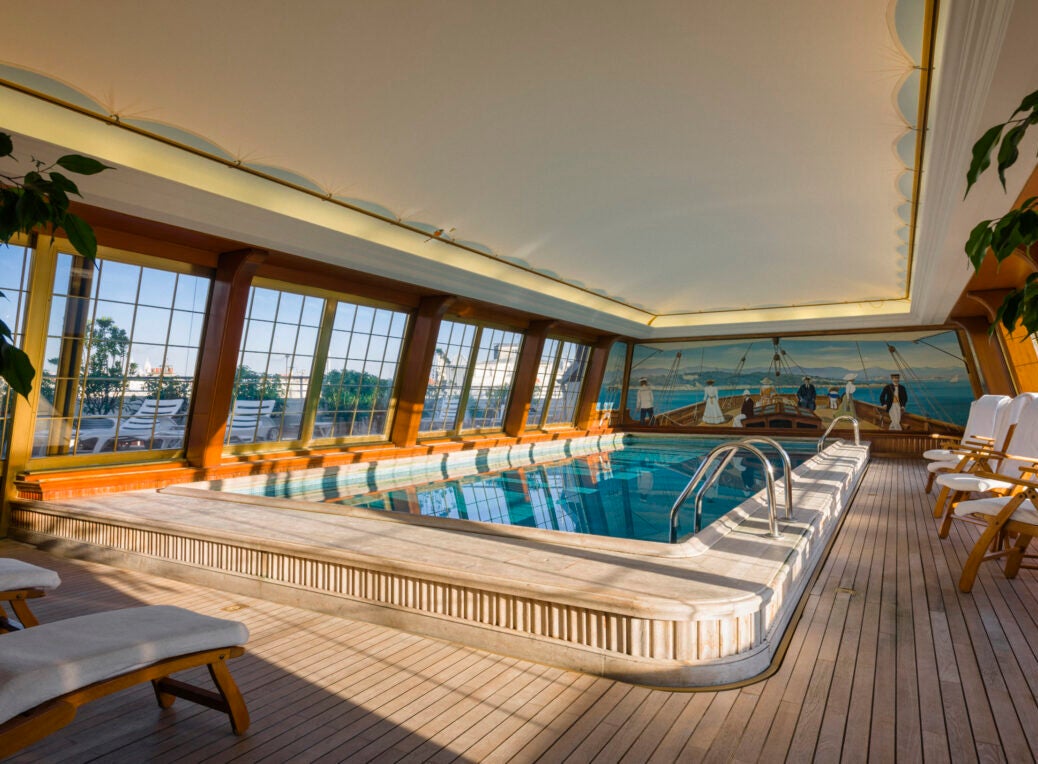 From morning commuting to late night reveling, the metropolitan experience is as wonderful as it is exhausting. And with the dawn of a new year firmly upon us, there's never been a better time to explore the best urban spas of 2023.
You don't need us to tell you that the spa industry is booming. The global spa market is projected to grow an impressive 17% a year this decade, and the competition is hot. How lucky for us, therefore, that these spas are more than ready to rise to the challenge, with treatments now ranging across the biggest spectrum yet, from sleep aid to even face contouring.
The city palette of smog and smoke, fog and fumes are a far cry from the health resolutions we set ourselves this time every year. Whether for a moment of rest, an hour of relaxation, or a bit of a health reset after December's excesses, here are Elite Traveler's best urban spas across the world.
[See also: Twenty for 20: Iconic Spas of the 21st Century]
Dr. Barbara Sturm, New York City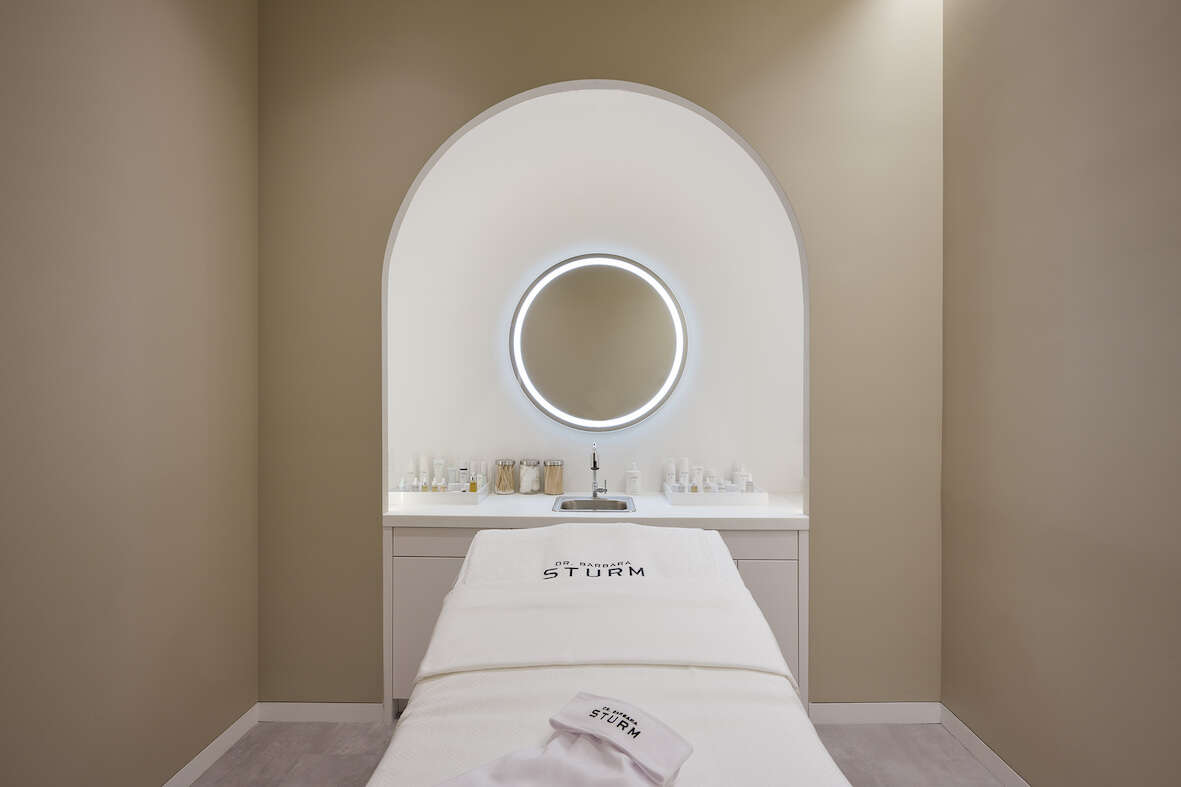 German aesthetics doctor Barbara Sturm has become quite the name in the global skincare world, and for good reason: her science-based approach to the philosophy of wellness, which has attracted a cult following across the globe, includes pioneering treatment including the utilization of one's own blood cells to treat various inflammatory conditions.
This futuristic approach to the body is reflected within the aesthetic of the spas, in which the newly opened Dr. Barbara Sturm spa in New York City's Soho is no exception. Brightly lit and gleamingly minimalist, the Soho spa features all the Sturm favorites including the beloved SturmGlow.
But it's the new treatment menu we're particularly excited about, with Dr. Sturm's exoso-metric collection focusing on reducing the signs of aging. With treatments usually clocking in around an hour or two, this spa is perfect for lunch break trips and pre-event refineries alike.
Claridge's Spa, London
One of London's most iconic luxury hotels opened its long-awaited spa in September 2022, to the celebration of both London dwellers and international jet setters. With a spa and adjoining swimming pool now expected of the luxury hotel experience, the heat was on for Claridge's to deliver.
And to the surprise of no one, it absolutely did. Located five floors below ground level, and designed by Hong Kong interior architect Andre Fu, Claridge's spa is an extraordinary space that fuses the aesthetic of Japanese bathing houses, the subtle employment of ancient Far-Eastern wellness, and all the glorious amenities of a 21st-century spa experience of the highest standard.
The Damien Hirst painting is a talking point, and the trickling water feature is divine. Most exciting, however, are the two signature treatments, the Bamboo & Silk Ritual and the Body Detox & Sculpt, which are already new classics of the genre. The latter is especially notable for featuring the UK's first MLX i3Dome, which activates metabolism and stimulates cellular repair.
[See also: The Best Trend-Setting Spas to Visit this Year]
The Spa at Wynn Las Vegas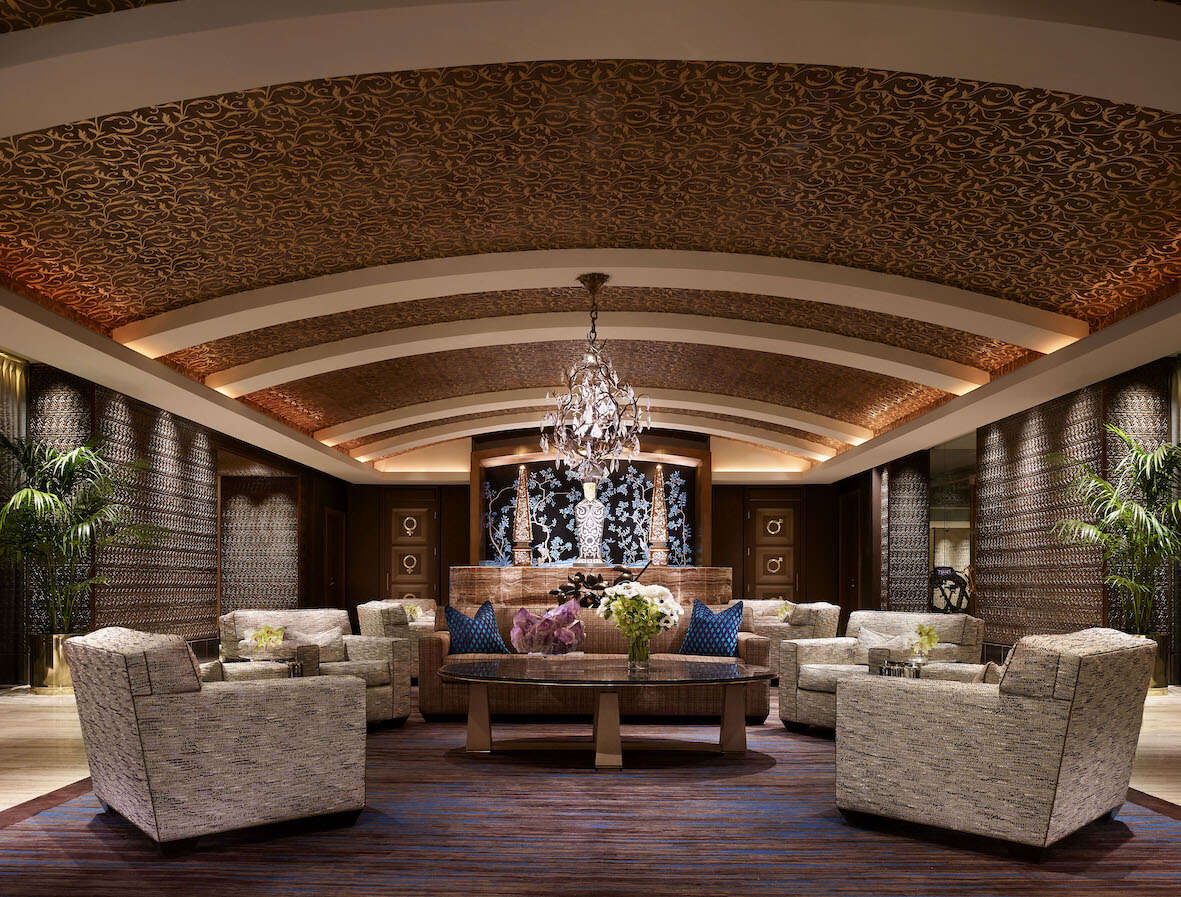 This five-star awarded spa is one of Las Vegas's most glamorous spaces, which is quite the statement, considering the glitz and gold that Sin City has become so internationally known for. But it's true: at Wynn Las Vegas, subtlety and minimalism is out, and grandness and grandeur are in.
Yet this is a considerably cozy space, too, with a lovely and warm ambiance that offers refuge and serenity away from the harsh desert sun – and, perhaps, even harsher nightlife. Its good luck ritual is centered around the five elements of feng shui, focusing on every part of the body and concluding with a 50-minute massage.
[See also: The 6 Best Spas in Las Vegas]
The Spa at Le Bristol, Paris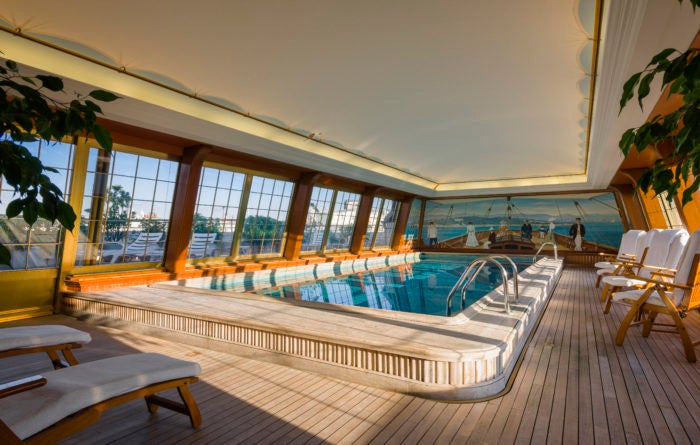 Le Bristol has long been one of our favorite hotels in Paris; a weighted statement, considering just how bejeweled the glittering Parisian luxury hotel scene is. Naturally, its spa is a continuation of the hotel's buoyant elegance. The nautical-themed pool is reason enough to pay a visit, with a gorgeous Edwardian fresco and brilliant views across the city.
The spa's Sensorial Resets menu, engineered by global leader in skincare, Tata Harper, is particularly exciting. The treatments include a deep clean and powerful reset, with the Dermal Reset machine removing all impurities from the skin with technology such as LED therapy and oxygen infusion, for a final result that sees elasticity restored, pores tightened, collagen boosted and even wrinkles minimalized.
oektercollection.com/lebristol
The Spa at Four Seasons Hong Kong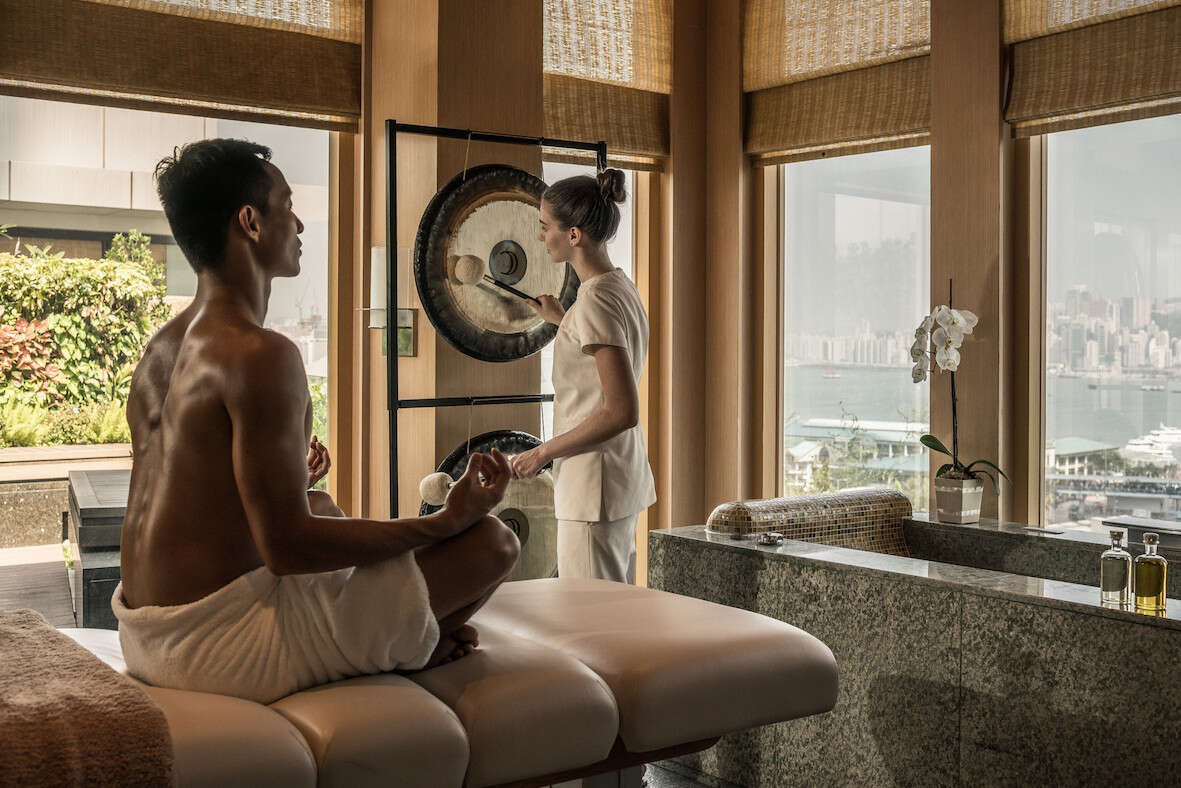 A city dweller that can say they confidently get enough sleep; is there such a thing? If there is, we're yet to come across these much-envied figures. The Spa at Four Seasons Hong Kong knows just how vital sleep is to our health and wellness and has offered a fantastic solution to our fast pace urban lives with its Deep Sleep Retreat.
Including a two-night stay in the five-star hotel – one of the city's finest – the program includes a guided meditation workshop, a 120-minute spa ritual, a massage treatment and kinesiology therapy.
Other treatments include the three-step Reawakening Ritual, a Chinese Wellness Ritual, and even a Contouring Detox Experience specifically tailored for countering the impact of frequent flying upon body and soul.
[See also: Discover the Magic of Sensei Lanai, A Four Seasons Resort]
Guerlain Spa at The Woodward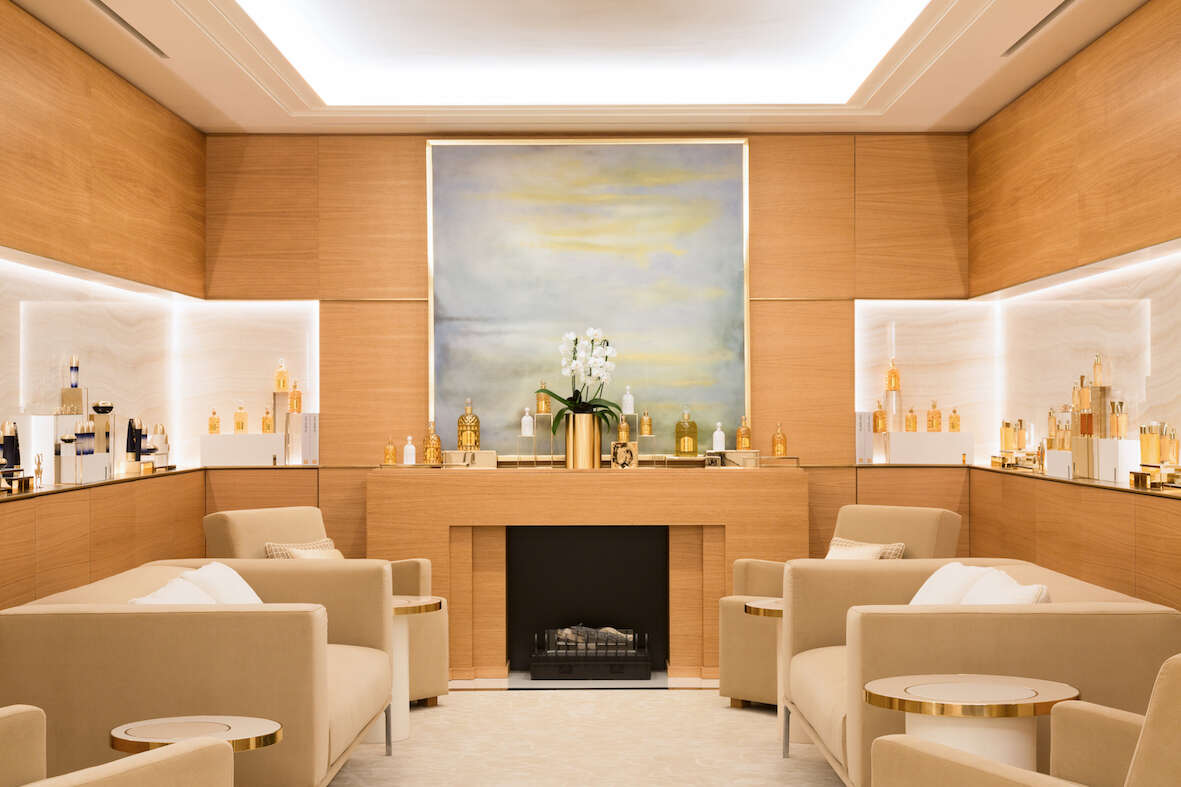 Geneva's only suite-exclusive hotel was unveiled in 2021, boasting unrivaled views of the world-celebrated Mount Blanc, and featuring glorious designs by acclaimed architect Pierre-Yves Rochon. The Woodward's amenities are numerous, but it's their Guerlain spa, part of the countrywide celebrated Club Woodward, that particularly stands out to us.
Why? Firstly, its interior: think marble Italian showers, white onyx sinks, and a color palette of subtle creams and browns that enhance the serenity so embedded in the fiber of the space. The extensive treatment menu includes massages and treatments, including The Facialist Perfection treatment, which combines Guerlain's expertise with cutting-edge technology to smoothen and recharge the face.
The Guerlain Spa at The Woodward truly is a glorious marriage of old-school luxury and 2023 spa advancements.
oektercollection.com/thewoodward
[See also: Wellness Guru Dr Vishal Patel on the 'Sensei Way']