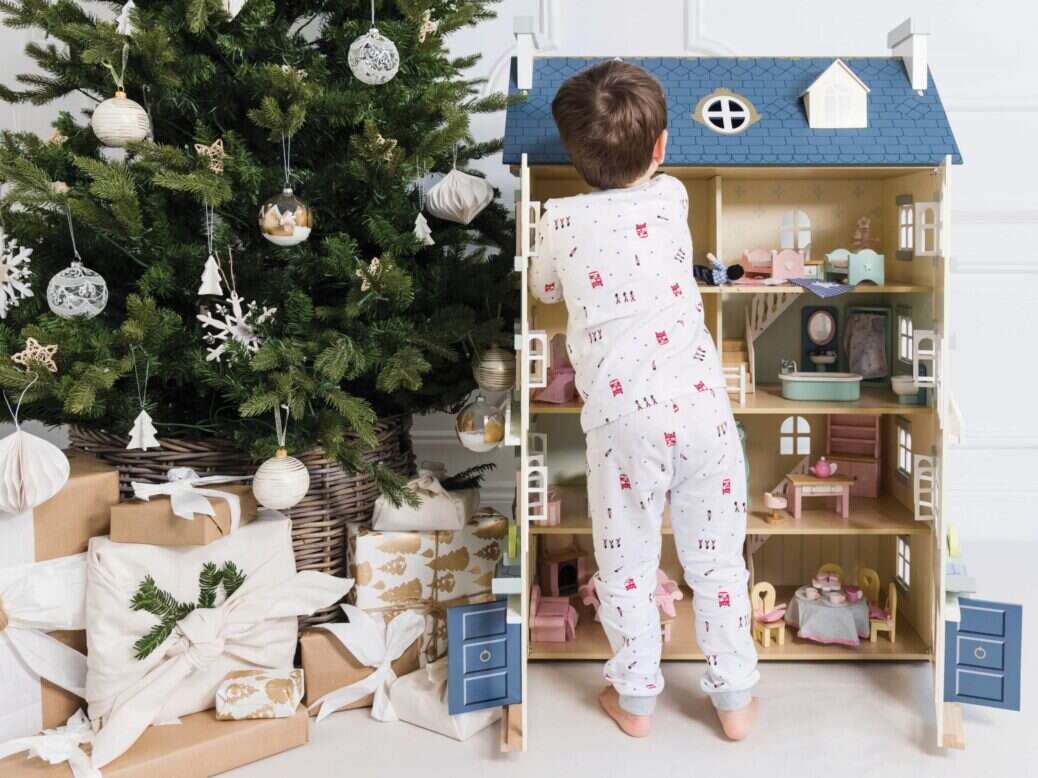 Buying for kids can be tricky, but don't worry, Elite Traveler's Gift Guide has got you sorted. Whether shopping for newborn tots or toddlers, we've included a variety of gifts that are guaranteed to put a smile on every child's face. Featuring designer winter coats, giant stuffed animals, and drivable toy cars, these gifts will bring kids' wildest dreams into reality, encouraging their imaginations to run wild and ensuring this holiday season is one to remember.
[Visit the Elite Traveler Holiday Gift Guide here]
Brunello Cucinelli, Virgin Wool and Cashmere Double Cloth Coat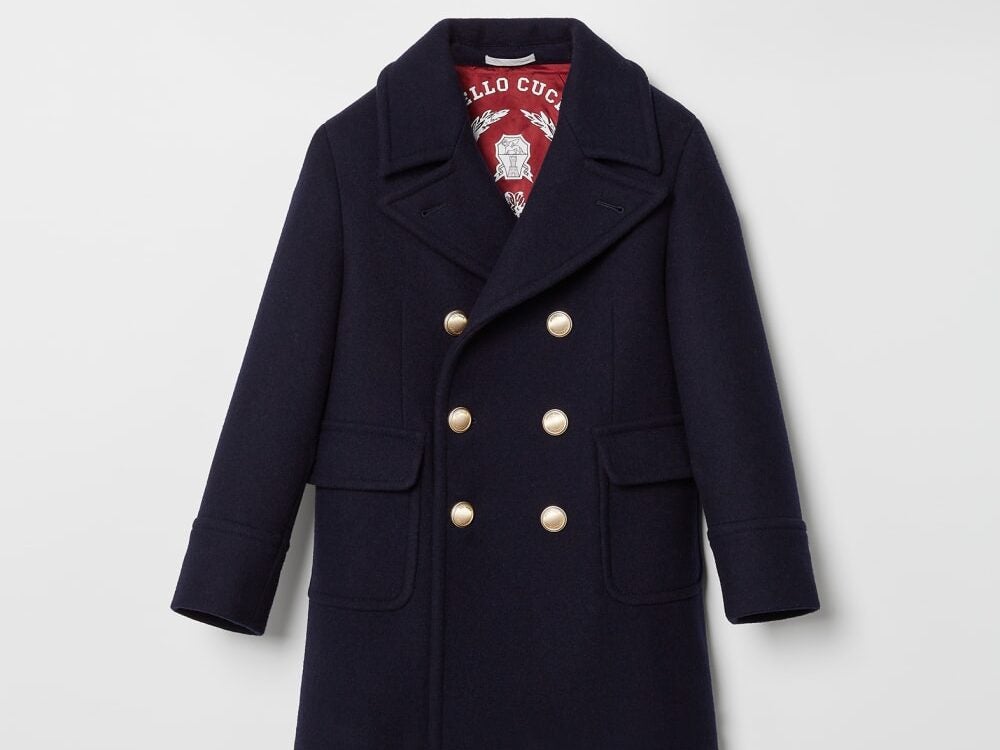 As the months get colder and children grow taller, a winter coat is a great choice for a holiday gift. A timeless piece, this Brunello Cucinelli boys' jacket is a great lightweight coat, cut in a classic style that is suitable for all ages. Produced in Italy and created in the hamlet of Solomeo, the coat is crafted using an artisanal process that combines two extremely fine layers of virgin wool and cashmere, making the coat's texture incredibly smooth and soft and ensuring a warm and comfortable fit. Adorned with metal buttons and featuring a lapel collar, the coat is smart yet playful, making it a fantastic versatile piece. 
$3,190, brunellocucinelli.com
[See also: Fairmont Maldives Launches Kids' Marine Conservation Program]
Steiff, Tuhin, the White Tiger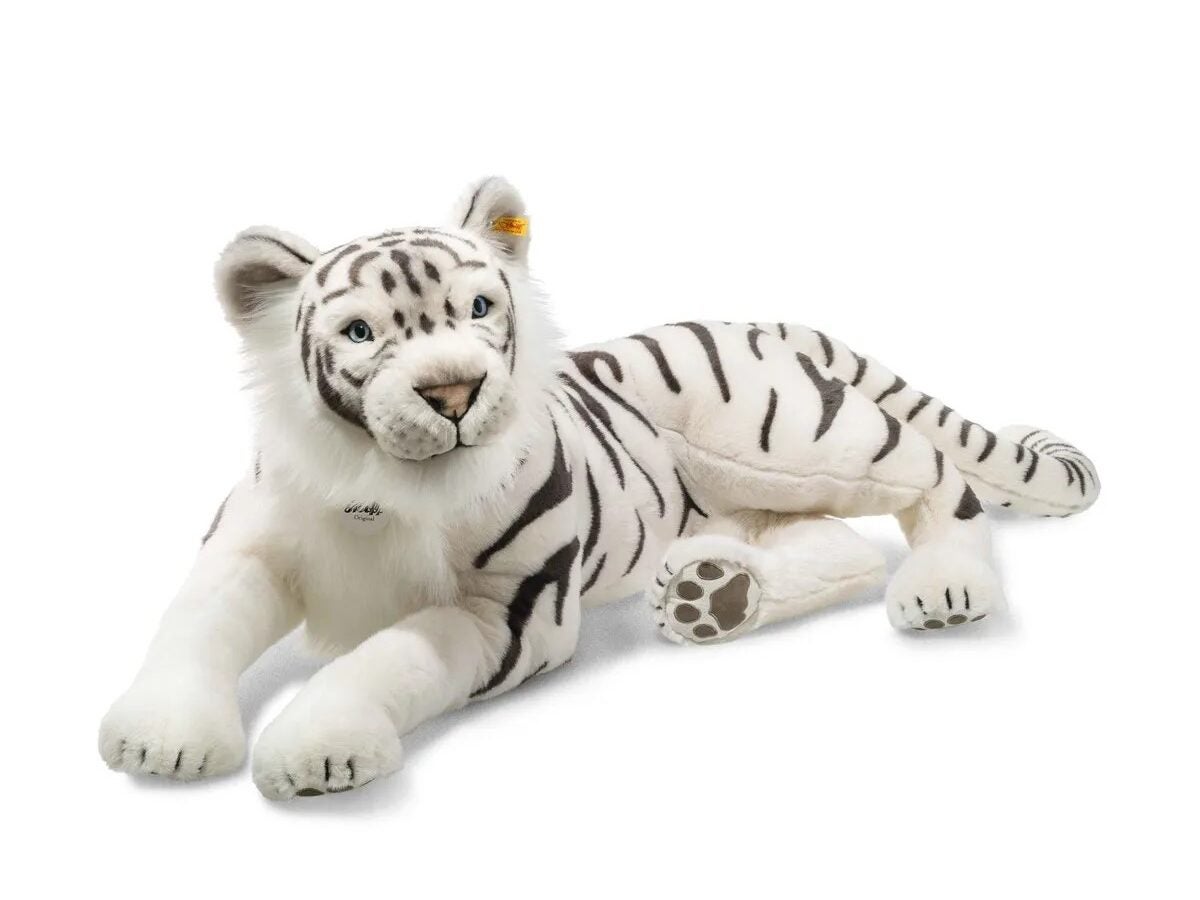 Every child dreams of owning a life-sized stuffed animal. Thankfully, while Tuhin the Tiger isn't going to take up the whole sofa, standing at over 43 inches tall, this giant toy will certainly feel life-sized to a little one. Ready for a safari adventure in the kitchen, or for a cuddle in bed at night, Tuhin the Tiger ignites the imagination of children, encouraging creativity and imaginary play. Creating toys since 1880, Steiff produces stuffed animals of unrivaled quality, so this tiger can stick around for generations to come.
£549 ($667), steiff.com
[See also: The Little Five: A Safari Designed for Kids]
Gucci, Baby Double G Geometric Jersey Dress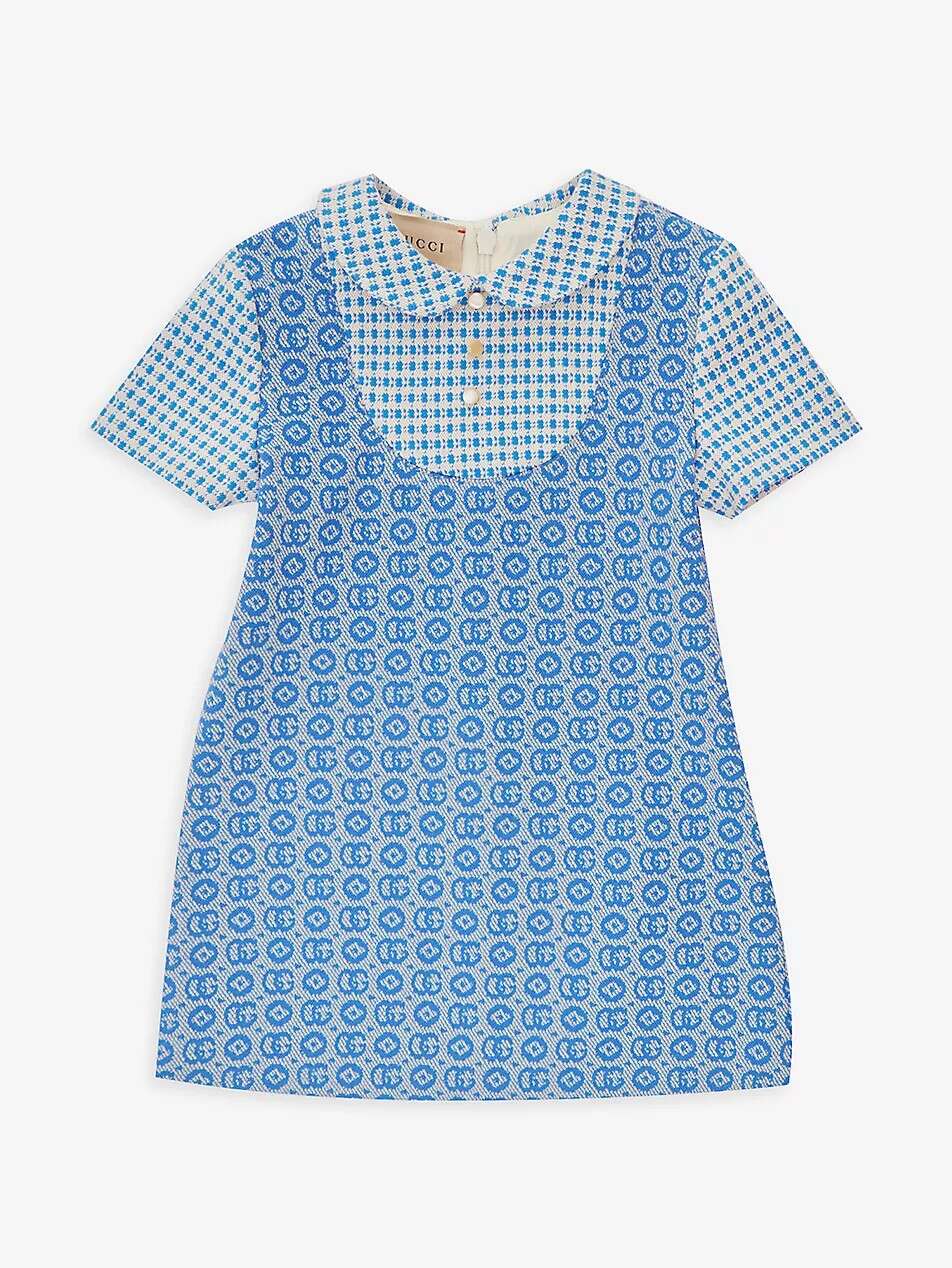 Luckily, Gucci's childrenswear emporium is equally as maximalist and beautifully crafted as the brand's mainline collection, ensuring that every six-month-old child can leave the house in style. With an A-line shape, Peter-Pan collar, and a stunning logo-laden blue and ivory monogram print, this playful dress pays homage to the House's heritage, blending the GG logo with an age-appropriate cut and style. Crafted in Italy, a soft jersey texture means the dress is light and stretchy, so there is room to crawl, play, and explore.
$425, gucci.com
[See also: Style with Bree: Personalized Fashion for the Elite]
Burberry, Check Cross-Body Bag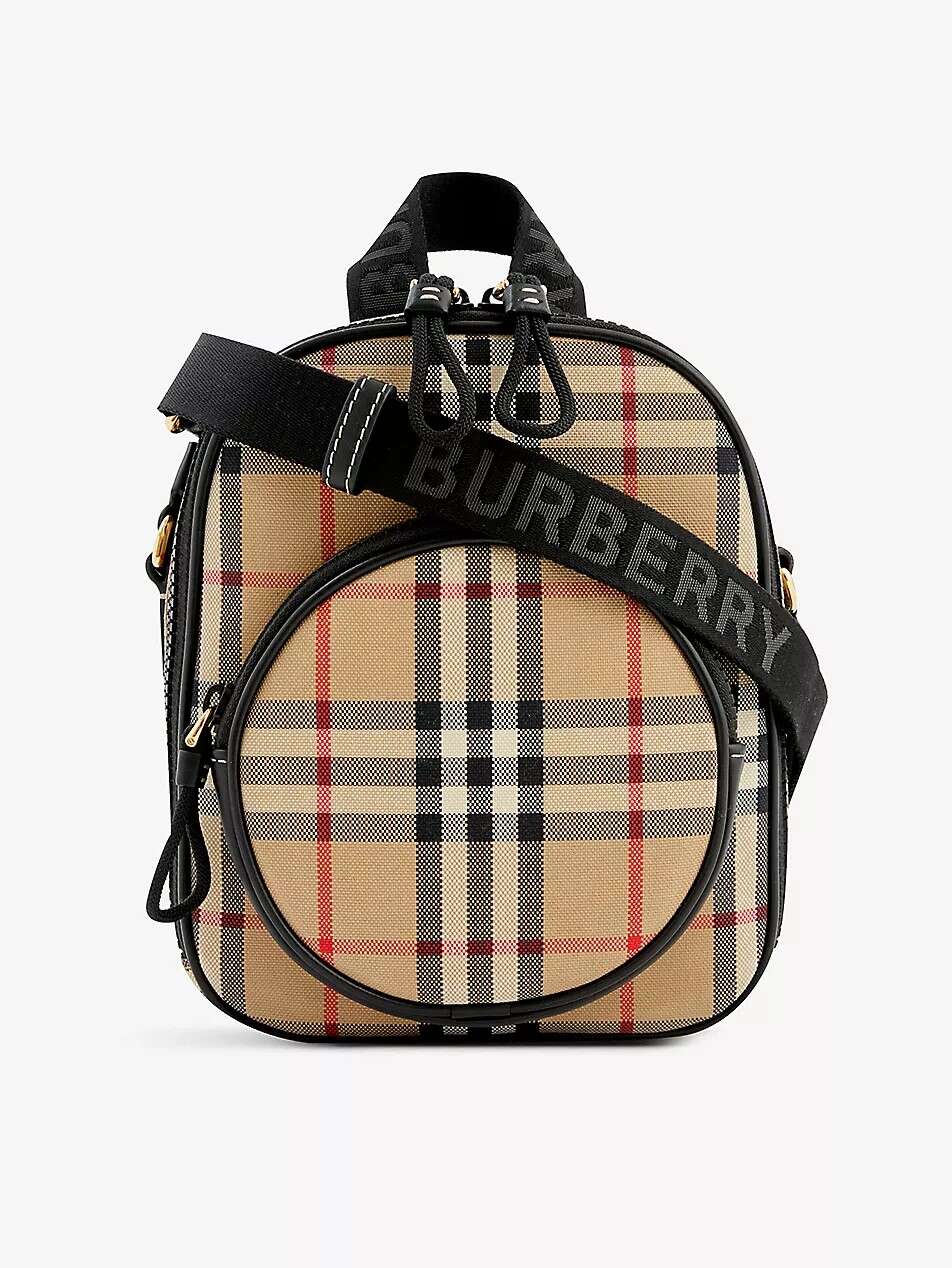 Burberry's ever-expanding childrenswear collection offers fashionable youngsters the perfect introduction to the quintessentially British label. This brilliant kids' cross-body bag, in the classic Burberry checked print, is a great gift for kids who desire a more stylish bag choice for school, weekend trips, or holidays abroad. A zip fastening and adjustable branded shoulder strap allow for easy use, and contrast leather trims and gold-toned hardware give the bag that designer, luxury feel. Burberry's scaled-down styles allow for a gorgeous 'mini-me' matching moment that will delight children and parents alike. 
$795, burberry.com
Le Toy Van, Palace Dolls House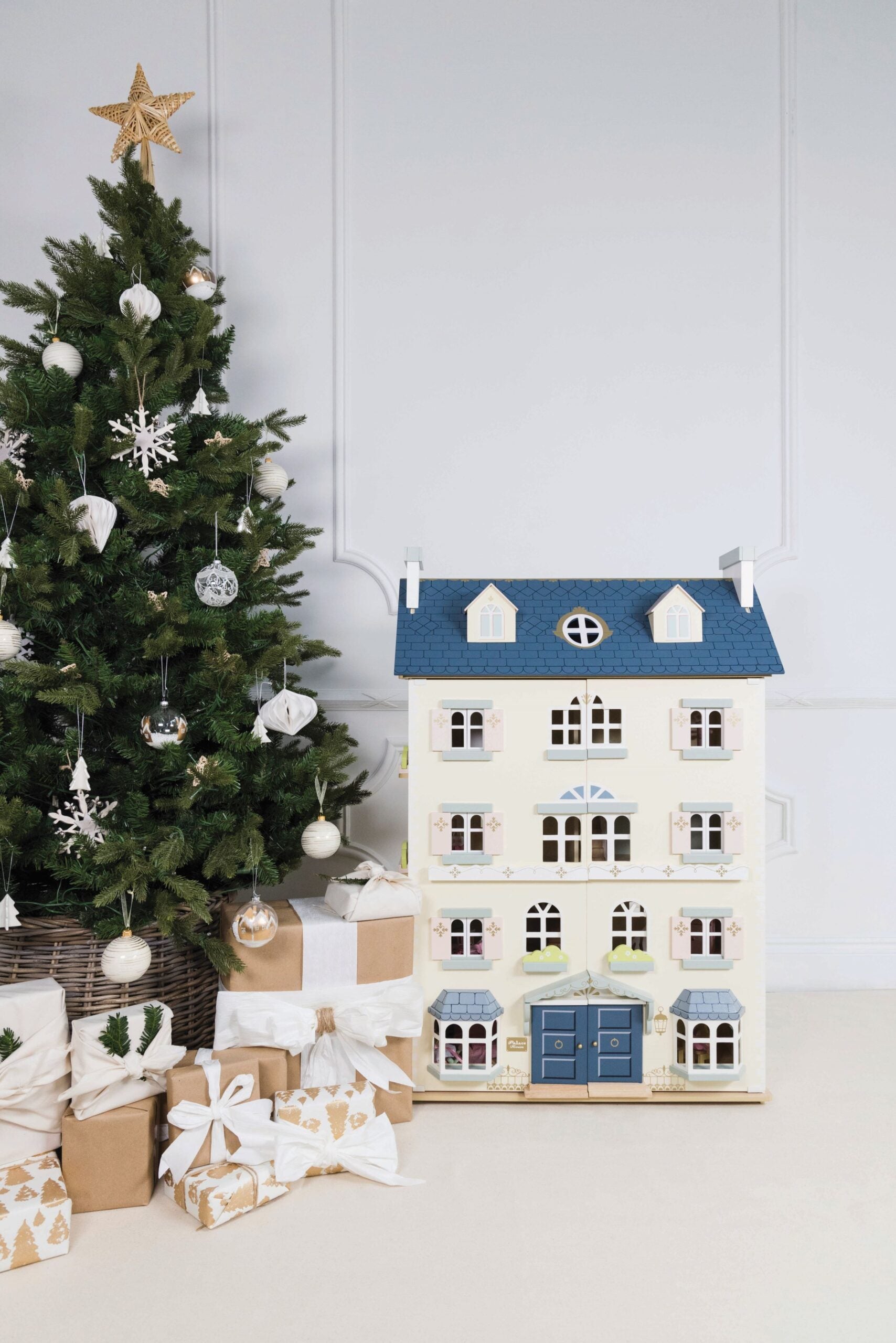 An amazing present for a budding prince or princess, this palatial wooden doll house is a stunning addition to a kid's room or nursery. Boasting an award-winning design, the doll house is impressively tall, set across five stories, and featuring eight rooms all individually decorated, as well as a grand staircase with traditional banister detailing. Painted in neutral tones with swathes of gold accents, the house is ideal for gender-neutral play, encouraging endless imaginary adventures. The nostalgic palace doll house is a wonderful heirloom gift that can be cherished across generations. 
$649.95, letoyvan.com
Hermes, Epopee Pull-along Horse With Rope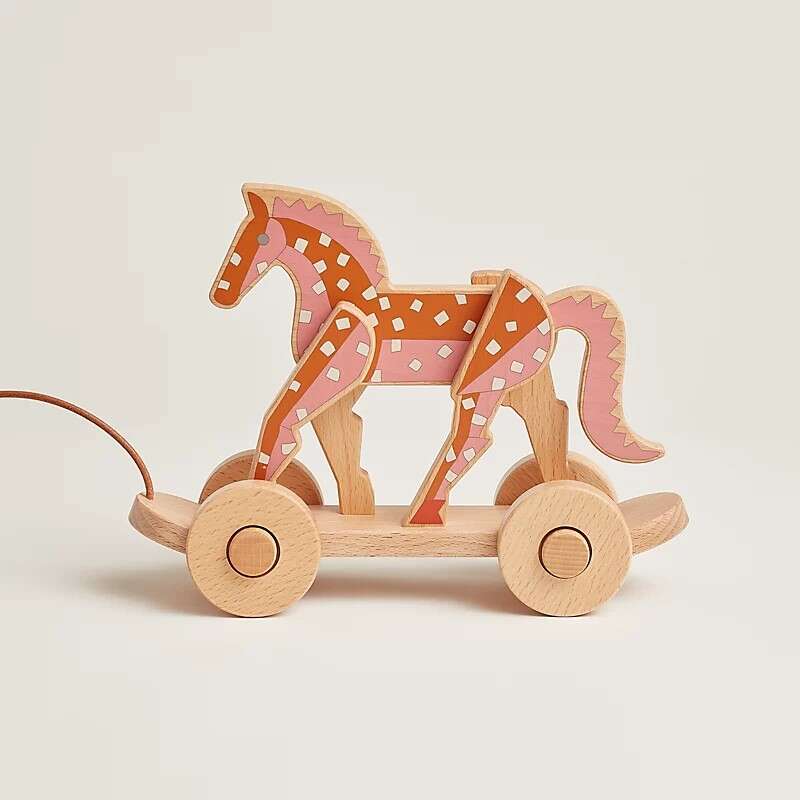 When learning to walk children love pulling something behind them and this sturdy pull-along horse is ideal for little hands to hold, making it a great gift for toddlers ready to be on the move. Beautifully designed, this pull-along horse is perfect for toddlers to push and pull as their confidence grows, accompanying them as they begin to explore their surroundings. The 'Epopee' design by Jan Bajrlik takes us into the heart of an enchanted world in which horses, unicorns, and dragons reign supreme, telling a playful story filled with graphic and colorful details. 
$1,125, hermes.com
Dior, My First Dinner Set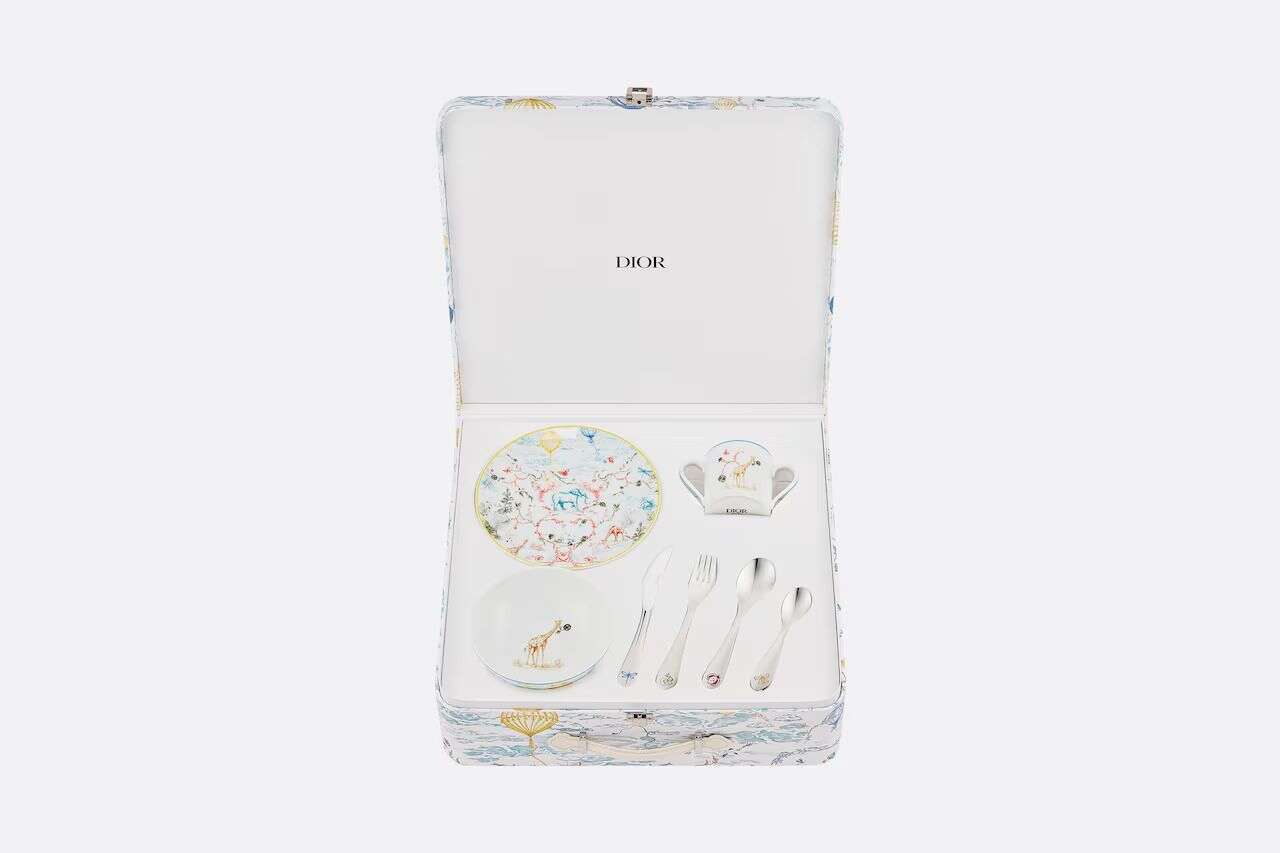 Imagined by Cordelia de Castellane, this adorable baby dinner set will be kept for years to come, representative of early days and development milestones that families will want to treasure forever. The set is decorated with soft-tone illustrations, featuring adorable multicolored giraffes, elephants, butterflies, and hot air balloons. The gift comes in stunning Dior packaging, presented in a hat-box-like case that reveals a plate, bowl, and tumbler made from extra-fine Limoges porcelain with a Toile de Jouy motif, alongside four stainless steel utensils. 
£900 ($1,092), dior.com
Halcyon Days, Noah's Ark Money Box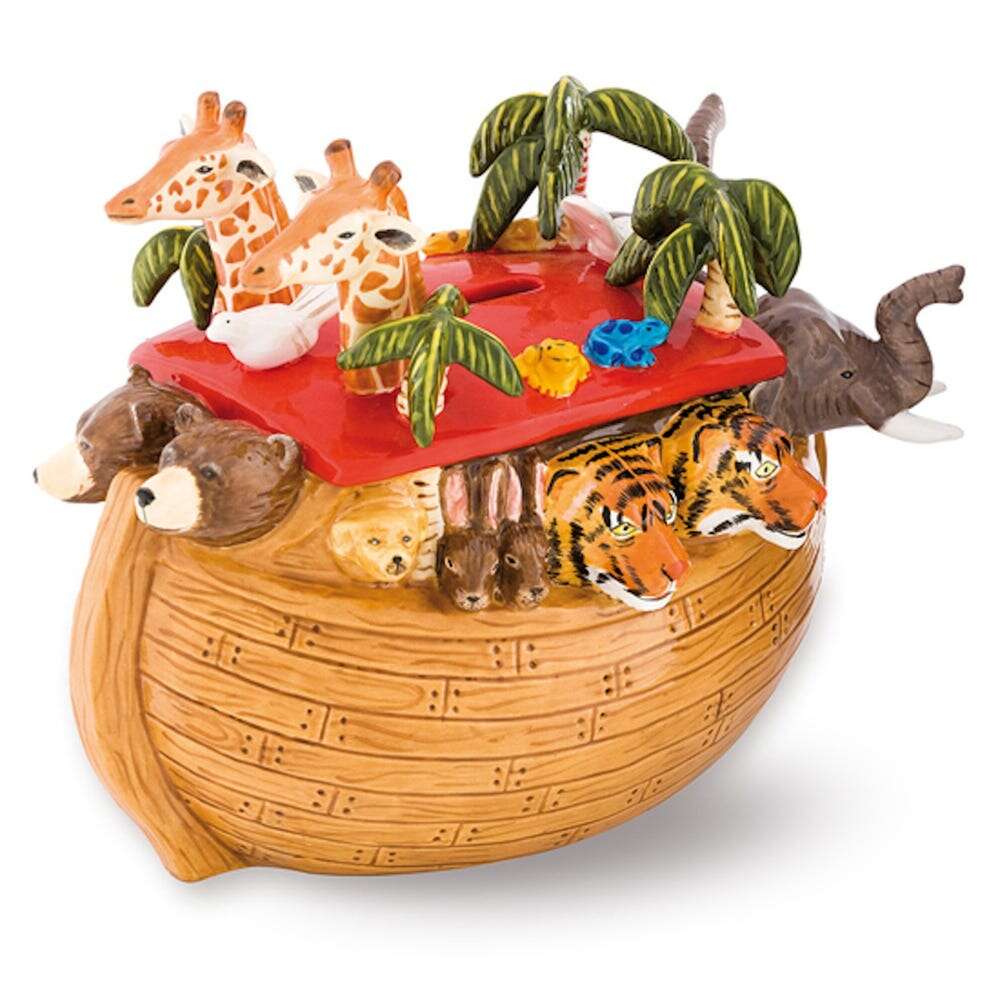 A gift that children will cherish into adulthood, this gorgeously colorful money box is a fantastic present for both boys and girls, that is destined to take pride of place for years to come. Beautifully designed and featuring colorful pairs of animals ready to set off to sea, this magnificent box ensures that precious little ones' coins are kept safe for special occasions. Handcrafted and designed by Halcyon Days' highly skilled artists using heritage craftsmanship, the box is a thing of beauty that adds character and spirit to a child's room. 
$576, fortnumandmason.com
Ricco Classic BMW 507 Licensed Battery-Powered Electric Ride-on Toy Car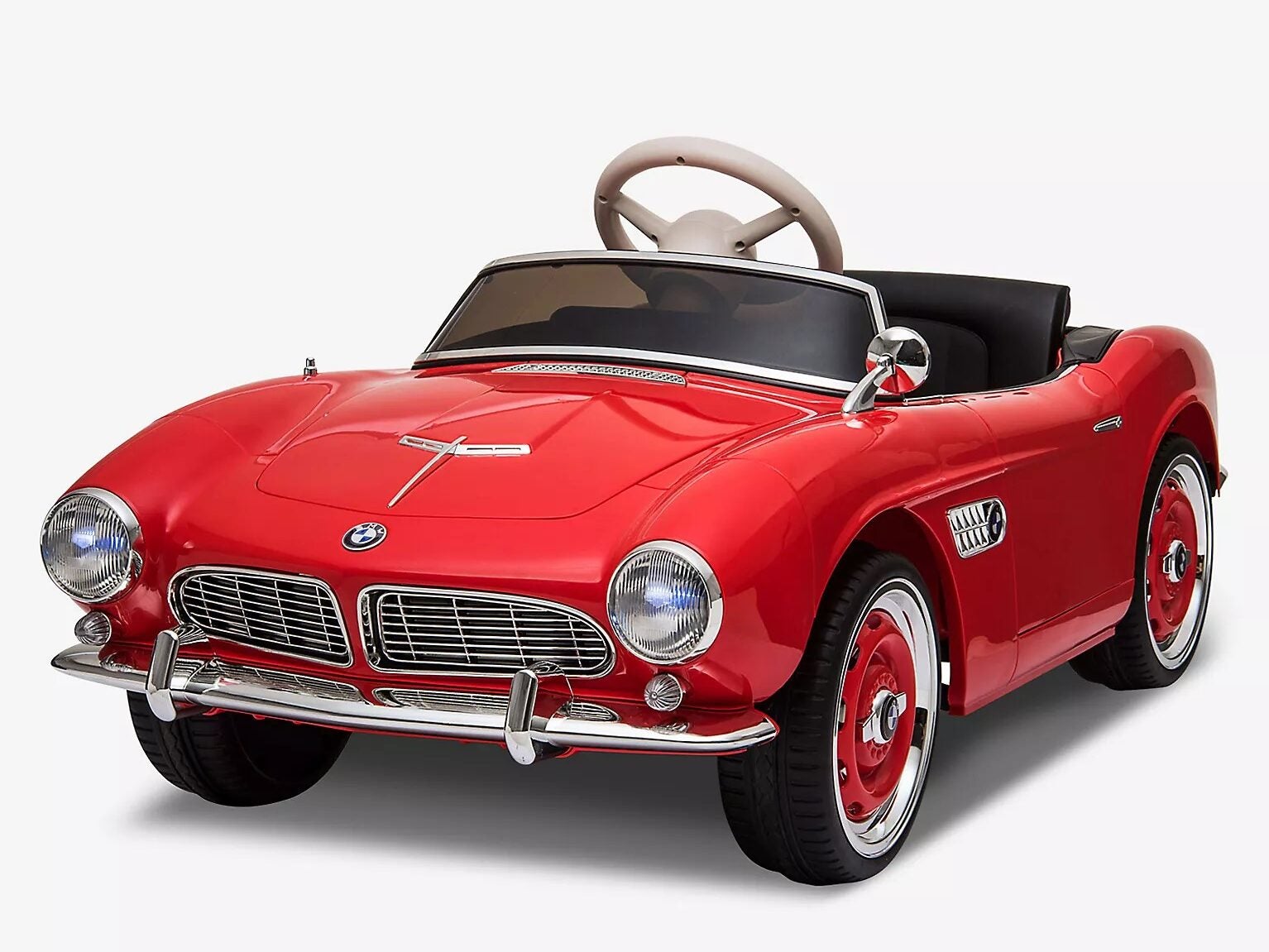 This miniature battery-powered ride-on version of the BMW Classic 507 is Ricco's take on the vintage style once beloved by Elvis Presley. A gift that allows aspiring motorists to get some practice wheeling around, the tiny car is kitted out with a start button, safety belt, lights, rear suspension, and two openable doors, as well as a dashboard and steering wheel that play music. To ensure the safety of the little driver, the car comes with parental control, so kids can be kept close while they explore their independence.
$355, selfridges.com
[See also: Elite Traveler's Top Cars of 2023]
[See also: The Best Continuation Cars for Fervent Collectors]
Fendi Bear Logo-intarsia Shearling Soft Toy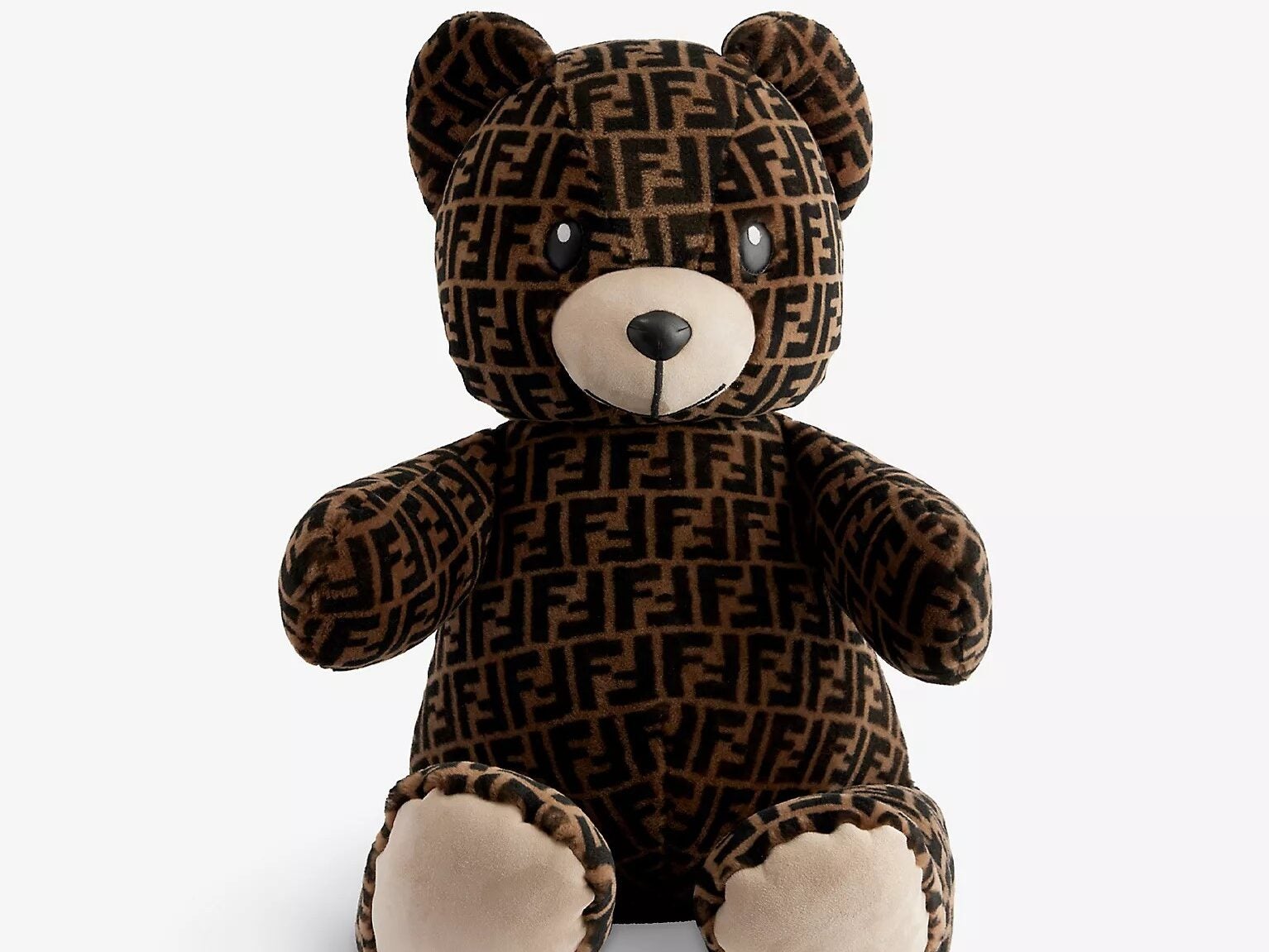 Every adult remembers the first teddy they fell in love with, with many of us holding onto it well into our teenage and adult years. Crafted from plush sheepskin, Fendi has released the cutest, softest bear around. Dressed in the iconic FF logo, this designer teddy is destined to be a favorite amongst any child's collection of furry friends. This bear is not only a friendly companion, but an adorable accessory to match any Fendi outfit.
$6,010, selfridges.com
Click here to return to the Elite Traveler Holiday Gift Guide