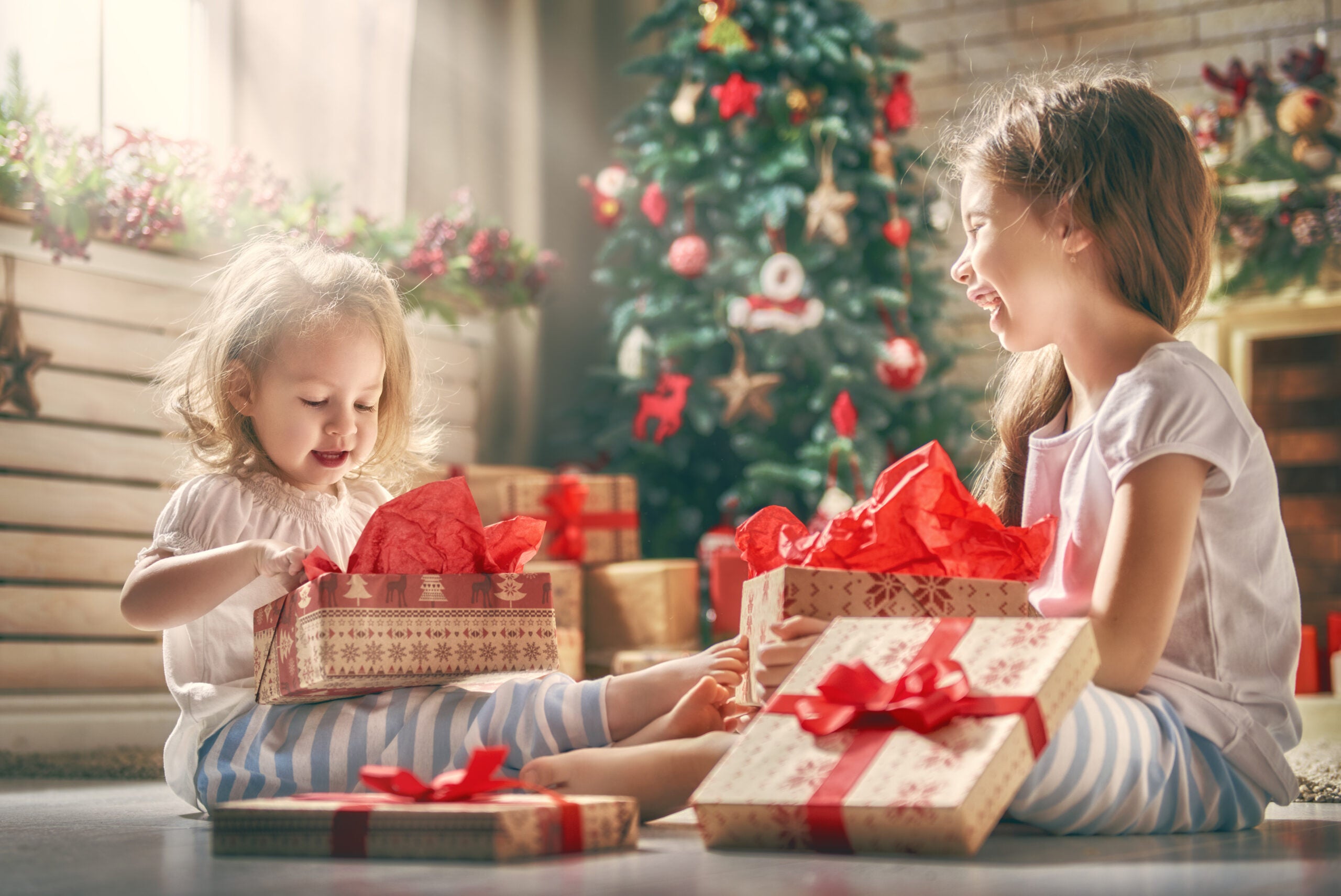 With so many new toys hitting the shelves each year, choosing the perfect gift for your little one can feel like a daunting task. Whether you're looking for a timeless classic or the latest novelty gadget, in this gift guide Elite Traveler has carefully chosen a range of luxurious and expensive gifts for kids that will not only bring joy this festive season but create happy memories for the rest of the year.
Hermes, Set of 2 Under the Waves Beach Rackets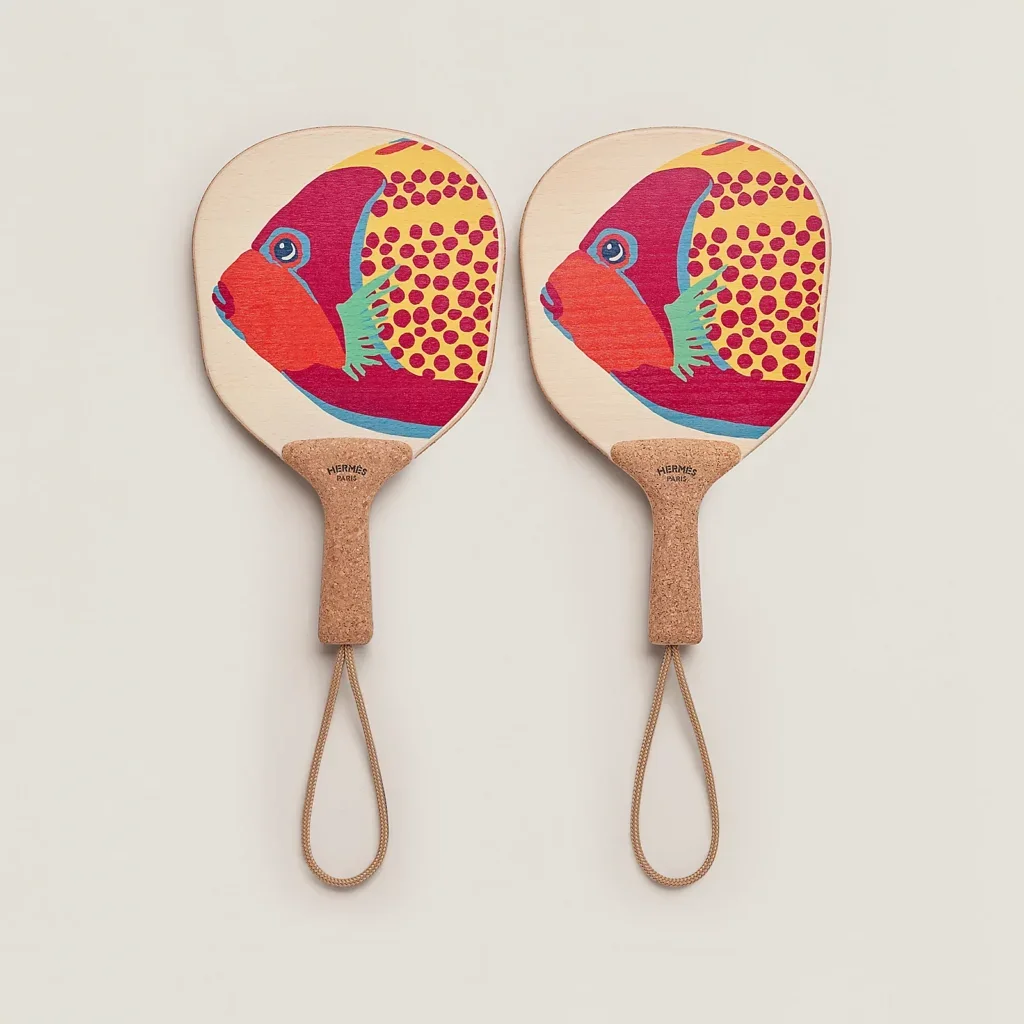 Coming in shades of Azur blue or grenadine red, these colorful rackets are a physical delight for the kids and a visual pleasure for the adults. And designed by illustrator Alice Shirley, the design of these rackets is inspired by the Great Barrier Reef, and form part of a wider beach collection for children. With the iconic Hermes logo printed on the handle, this set of two are printed beechwood and cork, made in France, and measure 21 by 35 cm. Great for stocking fillers and children of any age, this is stylish, endless beach fun of the old school variety.
$780, hermes.com
Dolce & Gabbana, Doll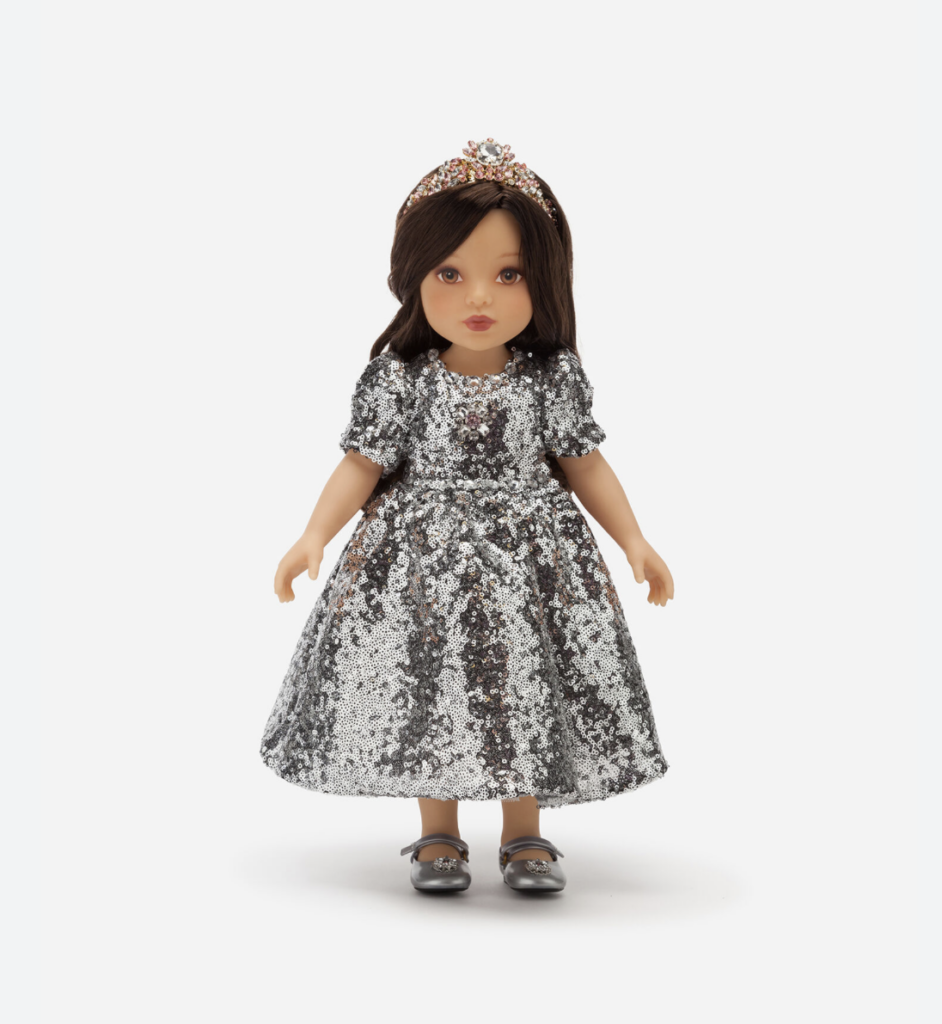 Every girl remembers their first doll. There's a reason Barbie is the best-selling toy of all time, and good luck finding a millennial American woman that still doesn't somewhat identify by her American Doll of her childhood. Excitingly, Dolce & Gabbana have entered the doll market, and with all the glitz and glamor you'd expect: their Dolls Special Project is dressed in mini-me dresses of the fashion house's archives, with the same beauty and sophistication that so characterizes the Italian designers. With all four dolls in the range dressed in gorgeous gowns and accompanying tiaras, there won't be a better dressed dolls' tea party guest in town.
$925, dolcegabbana.com
Lamborghini: Toy Car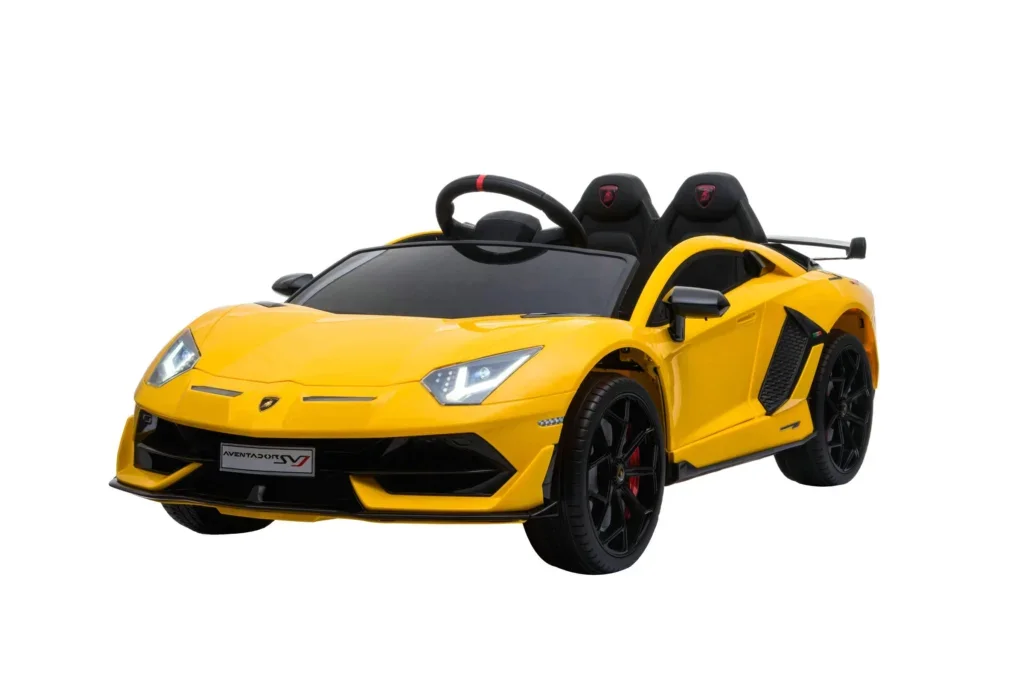 There may be a better gift on the market for any budding Formula One driver, but if so, we're yet to find it. This mini Lamborghini is, admittedly, considerably cuter than its full-sized older brother, but lest we patronize the Lamborghini Aventador SV Licensed battery-powered electric ride-on toy car. Featuring all the stylistic trimmings of the iconic Italian sports car, from the logo-emblazed headrests to the sleekest tires this side of Lapland, the Lamborghini toy car is suitable for three- to eight-year-olds to ride in, and suitable for children – and adults – of all ages to envy. Vroom vroom.
$522, ricco.co.uk
Bombas, Pack of 12 Socks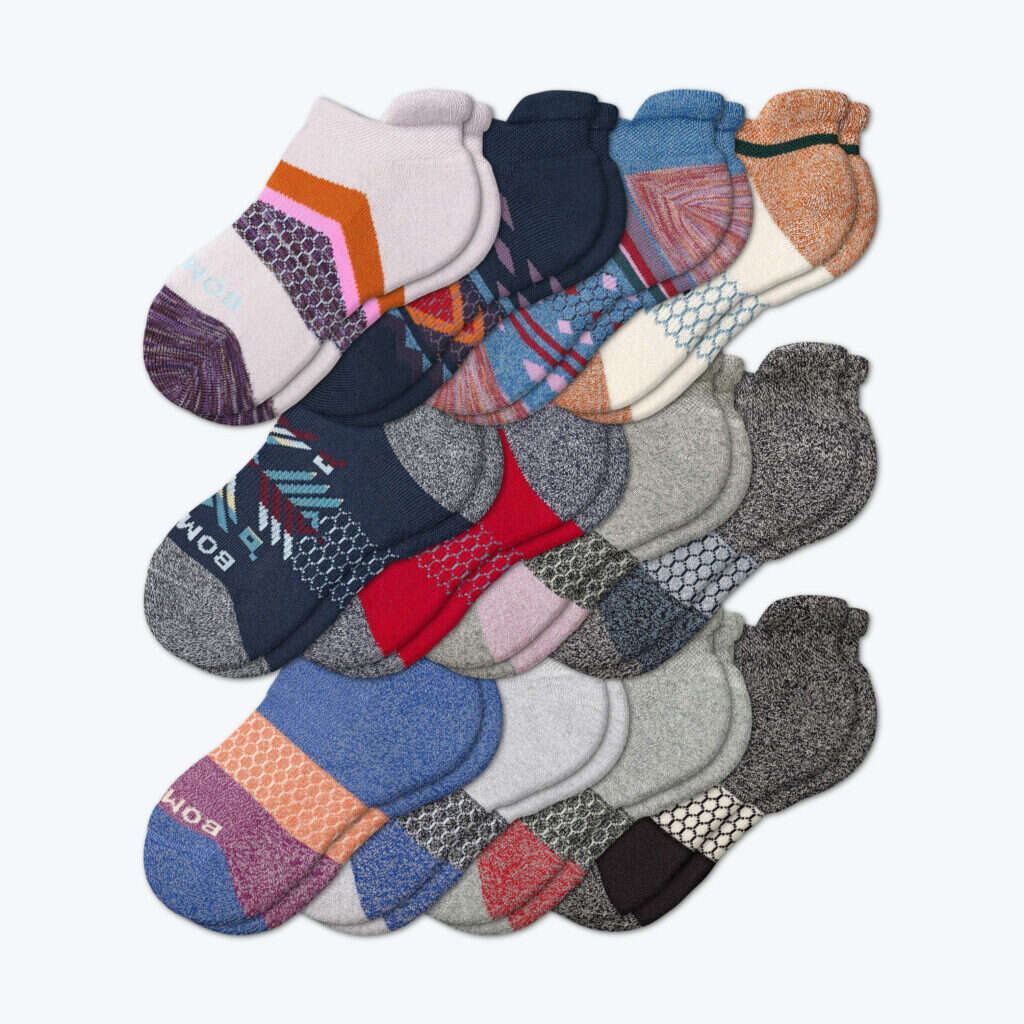 Yes, socks as a Christmas gift seems akin to a 21st century version of a lump of coal. But Bombas urges us to think again, with great success: these ankle socks are not only among some of the comfiest on the market, but stylish too, in an array of bright, cheerful colors. And yet perhaps the greatest aspect of Bombas this holiday season is their mission to give back. For every pair of socks sold, a pair are donated to homeless charities, totaling over 75 million across 3,500 organizations across all fifty states of the United States.
$84, bombas.com
Skyline Chess: London Skyline Chess Set
Whether it be the Queen's Gambit or Harry Potter and the Philosopher's Stone, the millennia-old, ancient cultures-spanning game of chess is more than just the stuff of school swots and Mediterranean café society: learning how to play chess is scientifically proven to be one of the best ways to teach children important math skills, to improve cognitive skills, attention span, and boost memory capacity. Skyline Chess, founded by London architects, have launched a London skyline piece that will be irresistible to the jet-set generation. Immaculately designed, and 100% stainless steel, this is a gift not just for the children, but for the whole home.
$560, skylinechess.com
Gucci, Girls' Coat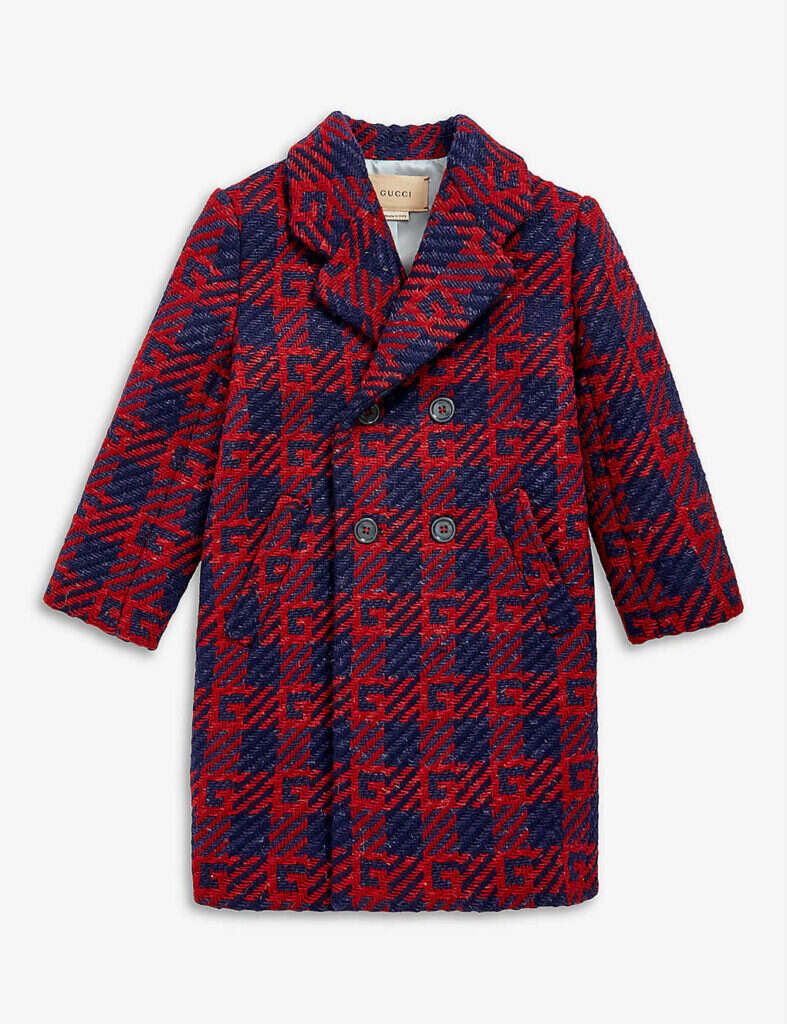 This Gucci wool coat is so seriously stylish, so undeniably darling, the only fault we can find with it is that it doesn't come in an adult size for mom. Tastefully embroidered with the logo in colors of scarlet and navy – which we can't help but wonder was a deliberate choice for school uniforms — the coat is a relaxed fit, featuring notch lapels, full lining, two welt pockets at the front, and structuring at the back. A timeless piece that will keep your mini fashionista warm all winter long, this statement coat is guaranteed to turn heads both in and outside the school playgrounds.
$1,390, selfridges.com
Ralph Lauren, Sweater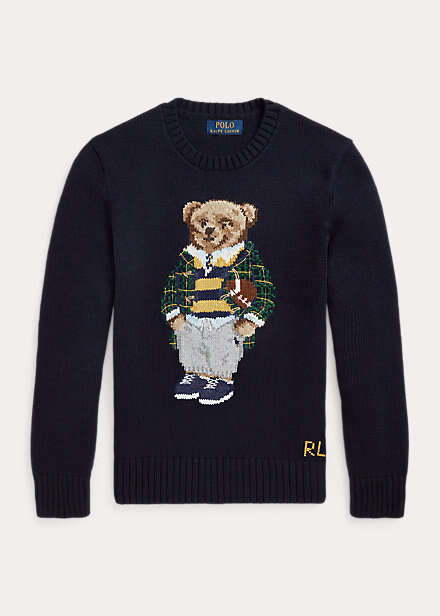 Ralph Lauren, the ultimate home of East Coast prep outfitters, is our natural port of call for a sweater that's as appropriate for family dinners at the grandparents as it is resilient to being considered uncool on the playground. Since first introduced by the fashion house in 1991, the Polo Bear is one of the most recognizable symbols in American fashion, and kids will be charmed by the smiling bear in this iteration clutching a football. Pair with smart jeans or chinos for family photos; throw over a pair of tracksuits for long-haul traveling. Naturally, boys will be boys, something Ralph Lauren acknowledges in this crewneck being machine washable.
$202, ralphlauren.com
Disney, Disneyland Resort VIP Tour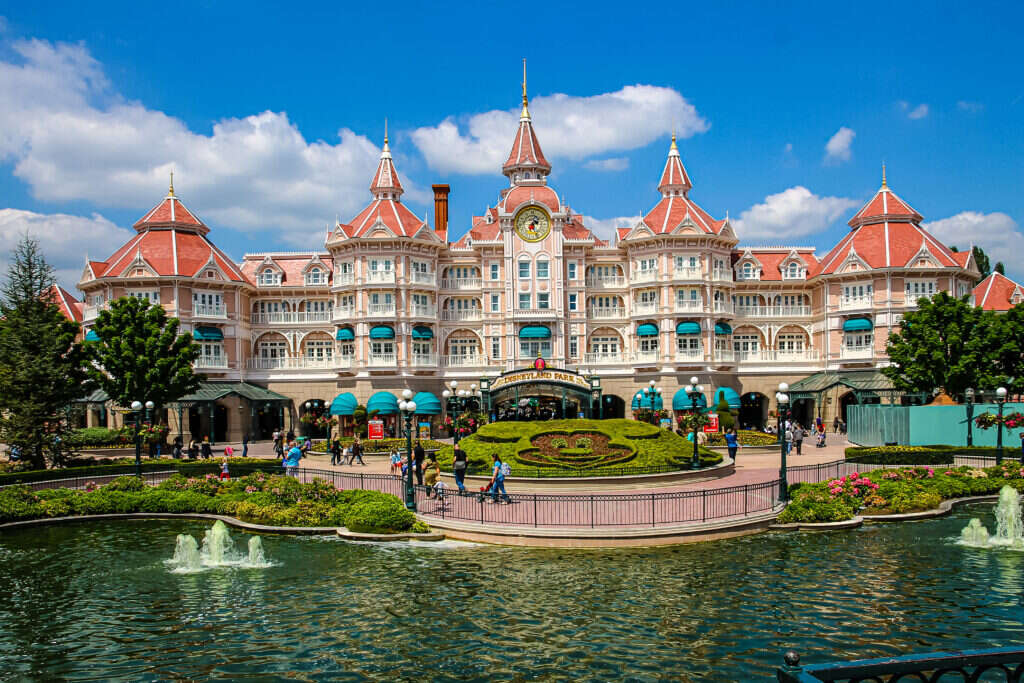 Disneyland may be as universally loved by kids as it is loathed by parents, so when we say this Disneyland tour is as much for the parents as it is for the kids, hear us out. This VIP tour removes the queues and eliminates the hassle to make the trip of every child's dreams a tolerable, if not even reluctantly enjoyable, experience for mom and dad too. With benefits including a personalized itinerary, priority access, reserved viewing for shows, the package admits up to ten guests, leaving plenty of space for the extended family too.
POA, disneyland.com
Bentley, Balance Bike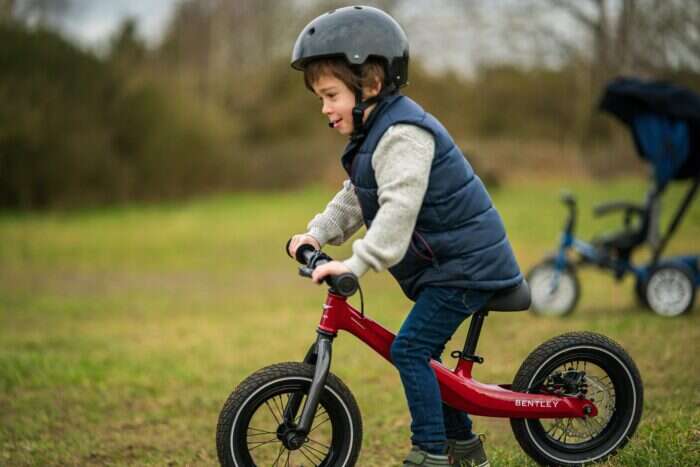 Learning to ride a bicycle is an exciting and rewarding experience for both parents and kids. If your little one isn't quite ready for a pedal bike, the Bentley Balance Bike is the ideal gift to help young riders build their confidence and master balancing on two wheels. The lightweight, pedal-less bike has been designed with the same meticulous detail that goes into the luxury car manufacturer's vehicles, with diamond-quilted adjustable handlebars and an eco-leather seat. Of course, safety is at the heart of the design: the stylish bike features a brake locking system and 12-inch rubber tires for balancing out uneven surfaces.
£450 ($620), bentleymotors.com
Bugatti + The Little Car Company, Bugatti Baby II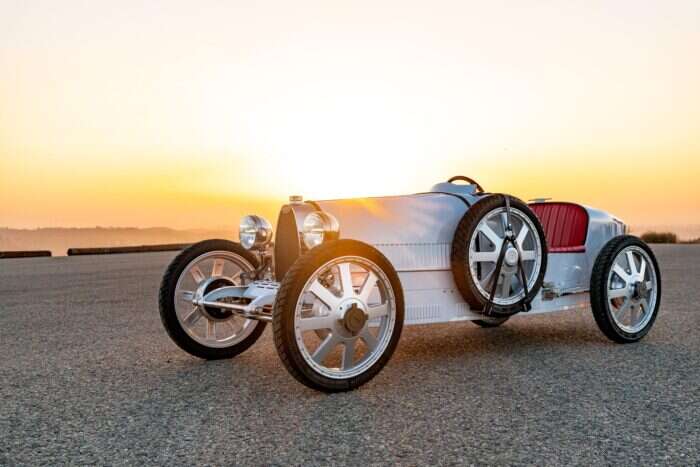 For kids who love cars, there is nothing more exciting than the thought of getting behind the wheel. Back in 1926, famed automobile designer Ettore Bugatti built a mini-replica of a Bugatti Type 35 (one of the most successful racing cars of all time) for his son's birthday. Now, to celebrate Bugatti's 110th anniversary, the iconic car manufacturer has introduced the Bugatti Baby II (for children age 14 and over). Three-quarters the size of the Type 35 and powered by an electric motor, only 500 of the precious cars will be built making it the gift of a lifetime for car enthusiasts.
POA, bugattibaby.com
Lillagunga, Classic Walnut Swing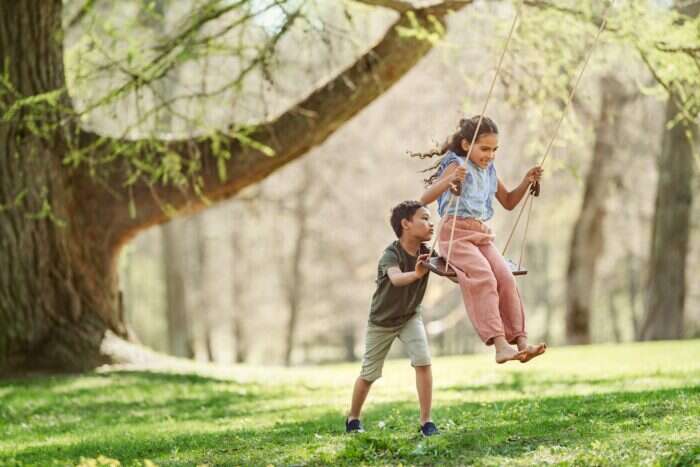 A swing is a timeless present that is sure to bring joy to your little adventurers this festive season. Designed in Finland, Lillagunga's Classic Walnut Swing arrives preassembled and ready for play. Safe and easy to use, the stylish swing can be set up indoors as a charming addition to your kid's playroom or outside in the garden. Suitable for kids aged three to 14, the swing can be readily adjusted to your child's height as they grow for a special gift that will last many years to come.
$177, lillagunga.com
Louis Vuitton, Football Table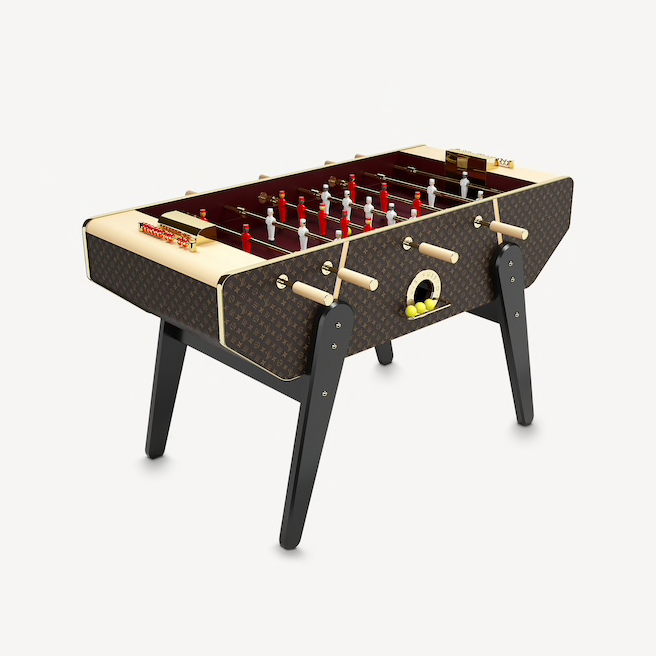 Young soccer fans will delight in getting their very own Louis Vuitton football table this festive season. Available in several different colors and materials (including the iconic monogram canvas), immaculate details include hand-painted players inspired by an LV groom illustration from 1921 and gold enamel counting coins for keeping score. The elegant football table is a once-in-a-lifetime gift that will provide the entire family with hours of fun and make a beautiful addition to your kid's playroom.
$58,610, louisvuitton.com
Hasbro, Disney Princess Ultimate Celebration Castle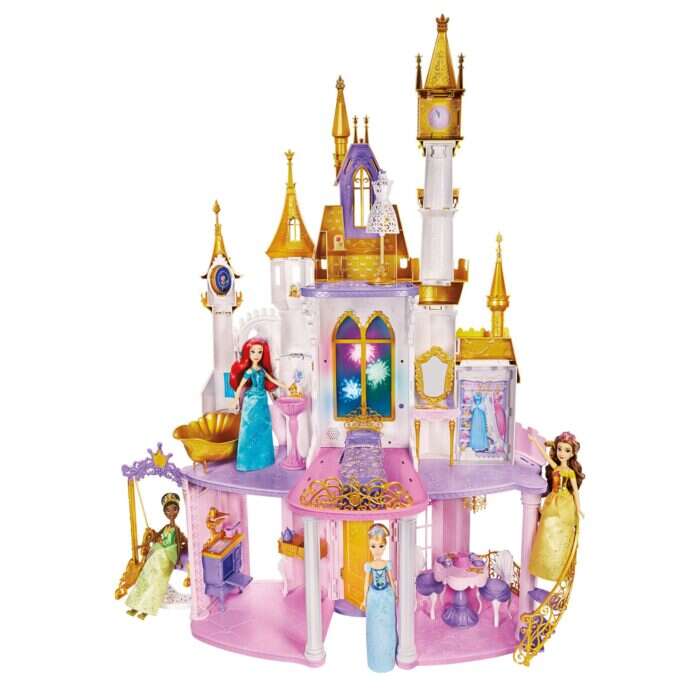 When it comes to dolls houses, you'll be hard-pressed to find better than this Disney Princess Ultimate Celebration Castle. Standing at almost four feet tall, the three-story castle has six rooms and a sofa that converts into an outside swing. Perhaps most impressive is the musical firework display in the upstairs window and array of accessories from classic Disney Princess films (including a teapot, fork, comb and mirror) to help bring your child's imagination to life. Of course, no dolls house is complete without its dolls. To make the gift extra special, you'll need this beautiful set of all 12 Disney Princesses.
$157, hasbro.com
Forivor, Duvet Set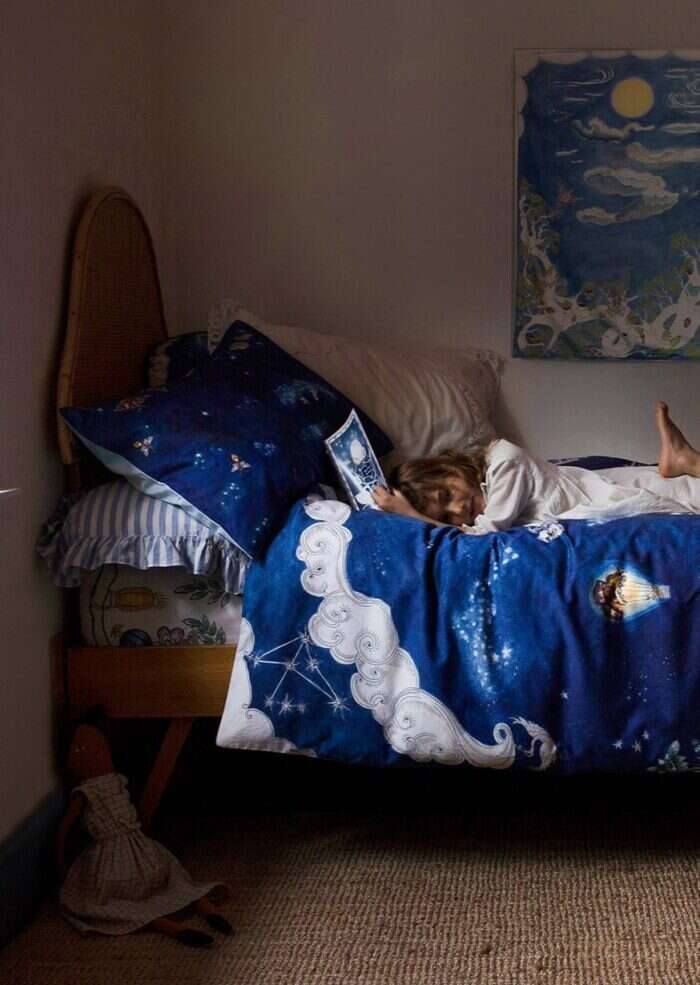 Made from luxurious organic rain-fed cotton, this hand-illustrated duvet set from Forivor makes bedtime magical. The unique, super-soft bedding depicts a starlit sky dotted with enchanting creatures to inspire your little one's dreams. To make this gift even more special, choose the premium option which includes a canvas suitcase ideal for sleepovers and a storybook that brings the captivating illustrations to life. Committed to protecting the planet and creating its products as sustainably as possible, Forivor reduces textile waste through its 'Perfectly Imperfect' sample sales, while using leftover materials to create pouches and journals.
$205, forivor.com
Lego, Hogwarts Chamber of Secrets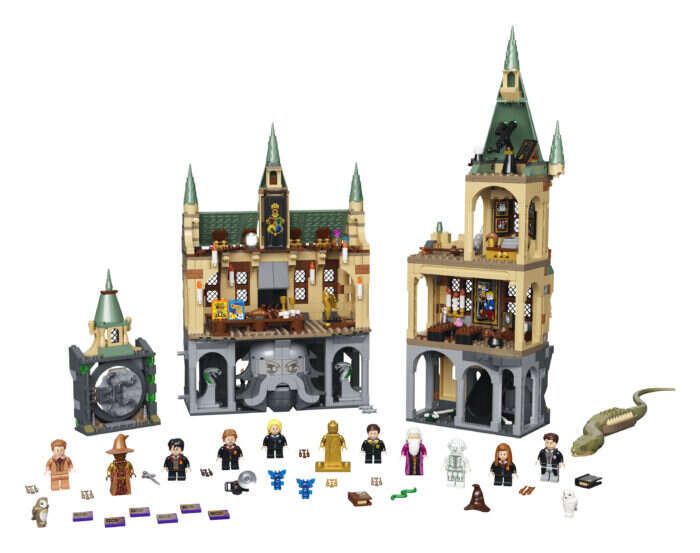 Harry Potter devotees will have endless fun with this spellbinding Hogwarts Chamber of Secrets playset from Lego. With an impressive 1,176 pieces to assemble and an array of accessories such as the sorting hat, it's an ideal gift for encouraging your young witches and wizards' imaginations to roam free. The set comes with 10 mini-figures including an exclusive collectible golden Voldemort and glow-in-the-dark Nearly Headless Nick. Painstaking details like the Basilisk snake with its opening jaws, head with rotatable joints and tail with three reconfigurable parts guarantee this will be a thrilling present for Potterheads.
$149, lego.com
Plum, Bowl Freebound Trampoline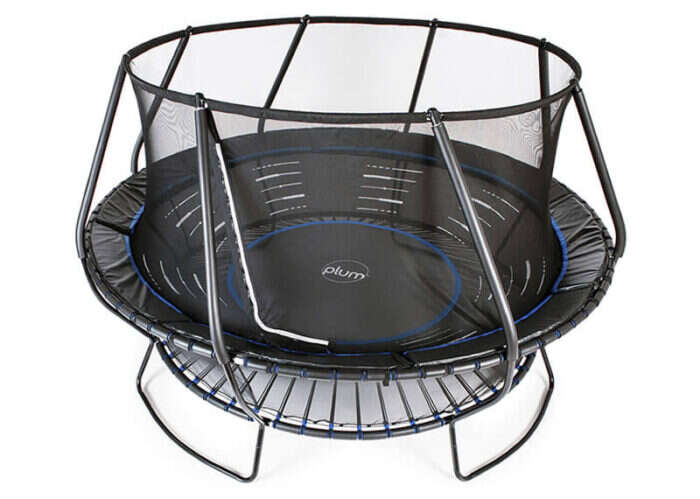 This 14-foot trampoline from Plum is the ideal gift for getting the kids away from their screens and out into the fresh air this holiday season. The traditional flatbed has been replaced with a cutting-edge curvilinear form, giving your little ones even more space for bouncing. Designed with safety and silence in mind, the trampoline is held securely in place with soft FLX bungees (so you won't have to worry about squeaky springs).
$1,725, plumplay.co.uk
Click here to return to the Elite Traveler Holiday Gift Guide