As luxury automobile manufacturers race toward new technologies — electrification, sustainable material innovation and carbon neutrality, to name a few — those same brands fervently gaze into their respective pasts.
It's no secret that car companies keep extensive, if not exhaustive, records. Dusted off and digitized, those archives now serve as blueprints for what several makers have coined as 'continuation cars,' meticulously sourced, in-house constructed (or officially licensed) and exhaustively road-tested vehicles that adhere to the same period specifications, style and assembly as the original models made decades prior.
Since the 1950s, motorheads have been tinkering with aftermarket replicas and kit cars — inexpensive, do-it-yourself copies of legendary vehicles: Think: Porsche 550 Spyder, Shelby Cobra or MG T-Type.
[See also: The Best Luxury Cars in the World]
Continuation cars, according to the handful of brands making them, could not be more different. Jaguar's C-Type, Bentley's Speed Six and Superformance's (then-Ford's) GT40 — all iconic, period-specific race cars that won Le Mans — are being rebuilt, reborn and reintroduced. Land Rover's Series I, meanwhile, combines chassis restoration with a ground-up rebuild.
Critics call it a marketing grab, but consider this: Last year one of only two Mercedes-Benz 1955 300SLR Uhlenhaut coupes sold at auction for $143m — the most expensive auto price ever fetched under a gavel. For active and interested collectors, it's impossible to accumulate cars if there aren't any to purchase.
While each brand continues to implement its continuation strategy and construction differently, a common thread links the quartet — the desire for these fabled cars to have new life, not to mention a fresh audience of enthusiasts.
Jaguar C-Type Continuation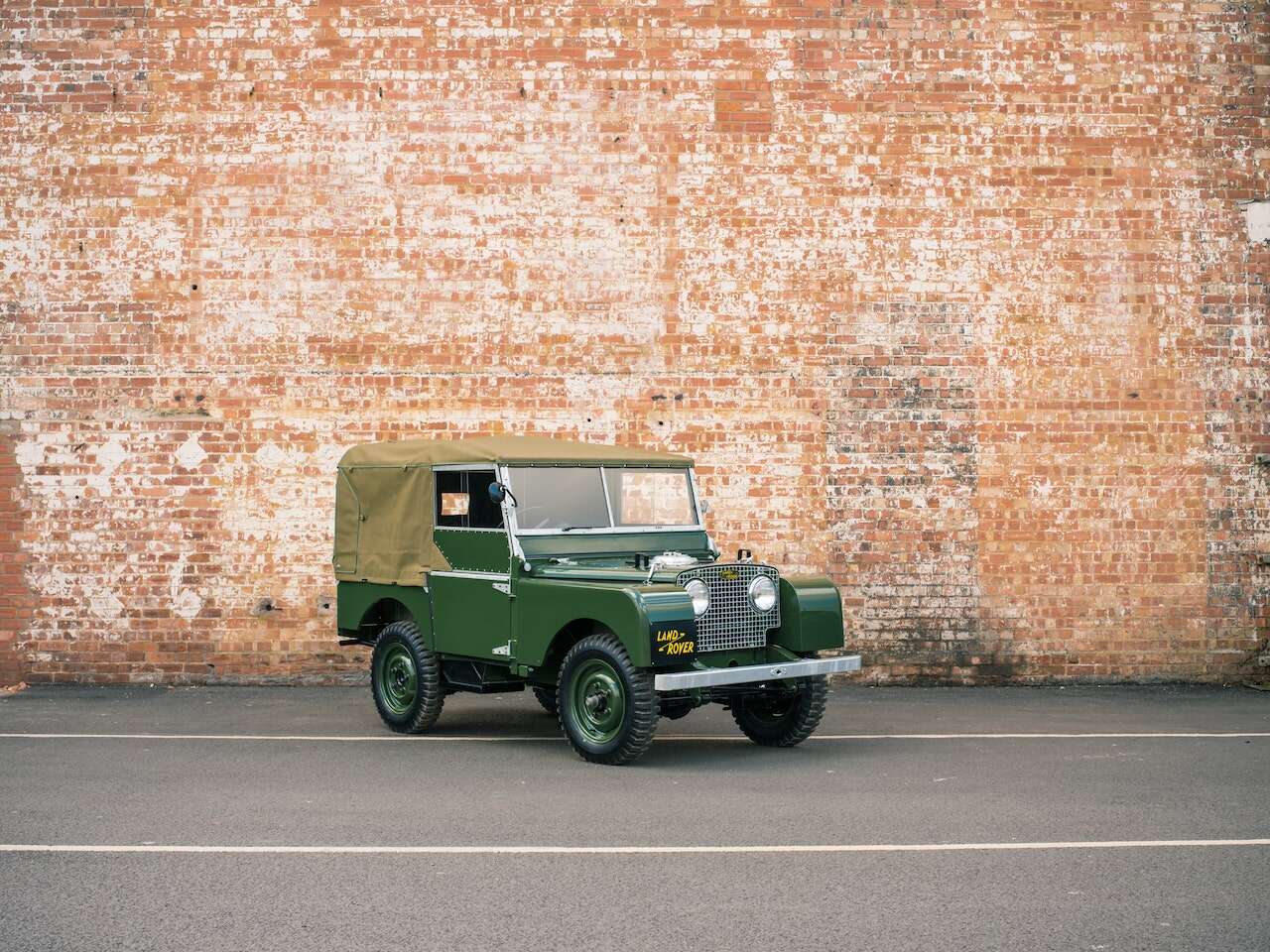 "The history of the C-Type is fascinating," Dave Foster, head of engineering at Jaguar Land Rover Classic, told Elite Traveler. Crafted as a racing car in 1951, the vehicle featured a tubular frame covered in thin, aerodynamic aluminum sections.
Conceived, designed and built in less than six months, the vehicle didn't find its footing until 1953, when disc brakes from aviation were inserted into the C-Type. A winning addition, the Jaguar finished first, second, fourth and ninth at the 1953 24 Hours of Le Mans race. That impressed the Queen; Buckingham Palace telegrammed the team to tell them she was "very pleased."
So too were the brand's engineers. After spending two years digitizing over 2,000 items, each C-Type is now hand-built using traditional construction methods. "We still hand-weld and -rivet parts, but use modern IT, like 3D CAD engineering and data plotting to help," said Foster. Each vehicle takes 3,000 hours to assemble, including nine months just for the engine.
Underneath the aluminum body (increased from 1.2 mm to 1.5 mm in order to prevent kinking in the panels if leaned on), a 3.4-liter, straight-six engine with refurbished triple Weber 40DCO3 carburetors produces 220 hp.
[See also: Aston Martin Opens Ultra-luxury Q Flagship in New York]
"We made some conscious choices; the steering doesn't have modern tolerances, for example, it's the same as in period," Foster explained. "We also found the last roll of Rexine, a finish used on the dashboard and side panels 70 years ago. In addition, we used Hardura trim for the cockpit but retrimmed it to a new level that wasn't found on the original C-type."
Interestingly, all C-type continuations are FIA-approved with eligibility in participating historic race championships, meaning customers can race their newly constructed C-Type alongside those made seven decades ago. Integrated into the rear bulkhead, a harness retention system is mandatory, as is water-based, emission-friendly paint. "Just because we
are classic doesn't mean we aren't sustainability minded," Foster added.
Alongside the announcement of the launch, Jaguar created the first classic car online configurator, which received over 179,000 visits in 48 hours and delivered 245 enquiries. "Classic cars are not just about access for a niche set of people, whether that's collectors or people who happen to be around when the car was popular," said Foster.
Jaguar C-Type Continuation from $1.8m, jaguarusa.com
Bentley Speed Six Continuation Series
Speed Six is the second vehicle to receive the Continuation Series treatment by Mulliner, Bentley's coachbuilding arm. The brand is in the process of creating 12 'identical recreations' of Speed Six models that won Le Mans in 1929 and 1930. The 6.5-liter, straight-six engine offers 200 hp and a top speed of 125 mph.
"We've banned the word replica," said Ben Linde, special projects leader of Classic Continuation Series at Bentley, who also oversaw the Bentley Blower continuation. "What we've created is a continuation of a race car. It's not a replica, it actually has to perform like the original car. To create the automobile, Mulliner sifted through its employees, past and present, gathering masters familiar with the original manufacturing processes and materials.
"We reverse engineered history, like getting magnesium castings produced for the engine. Magnesium is quite unstable and has been replaced by aluminum, but we found a way to keep the engine magnesium. And just like the processes, there are employees that are approaching the retirement door, but we want to keep their skills alive and ignite those skills in younger employees."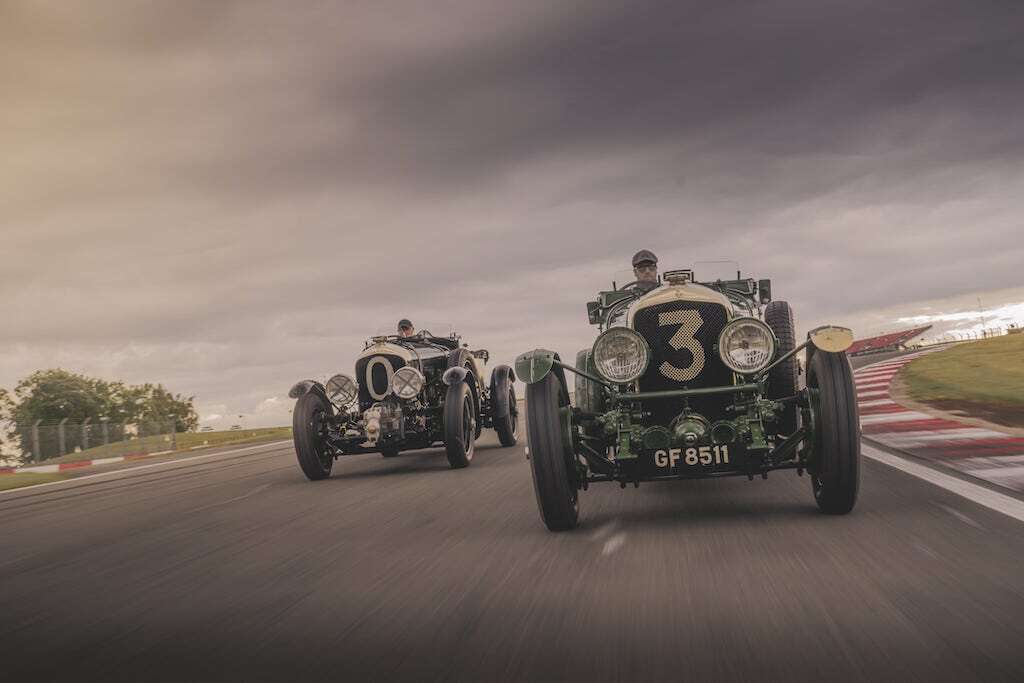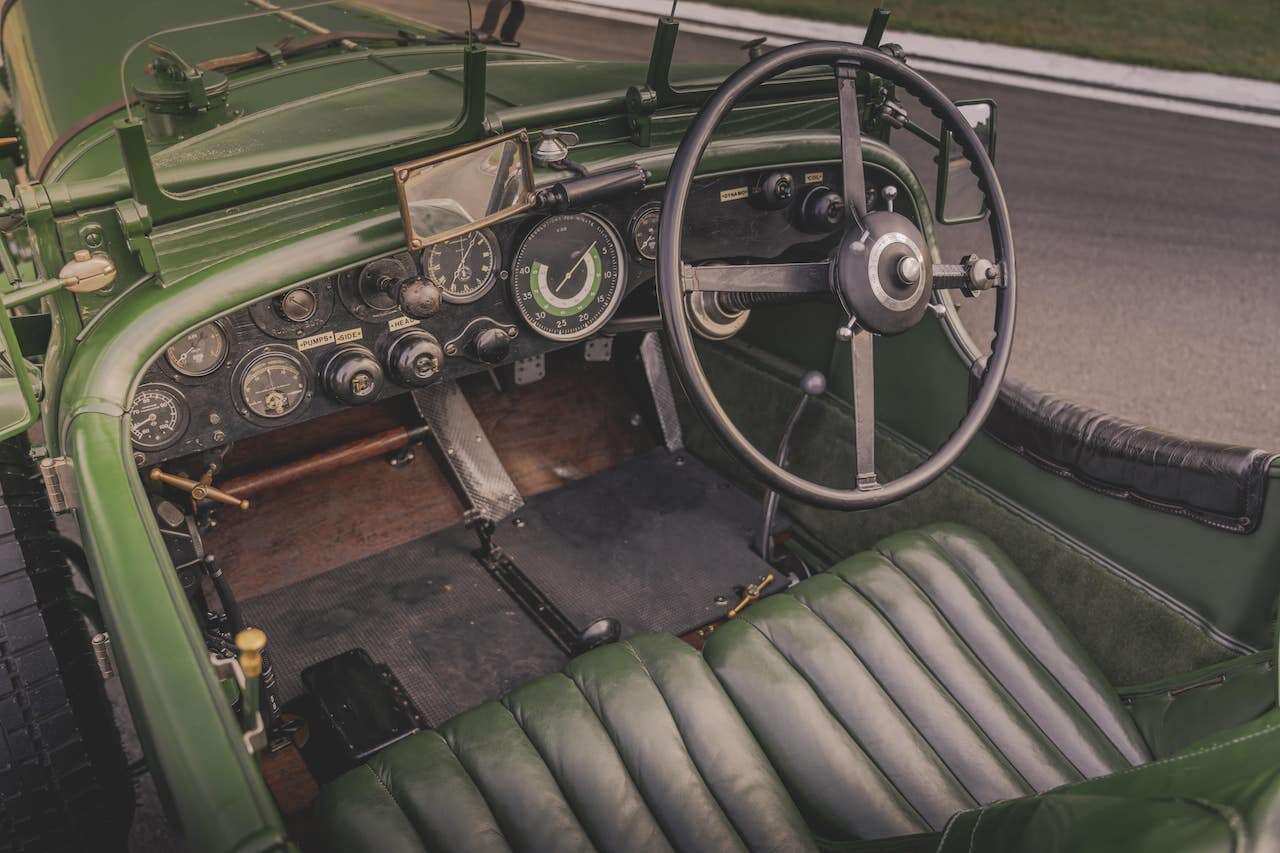 In addition to building enthusiasm within the brand, Bentley also offers owners an opportunity to physically construct their Speed Sixes. "Two customers have actually come in and helped build their cars. It's a different level of engagement and enthusiasm when you're actually working on your own car," said Linde.
The most successful Bentley racing car of its era, Speed Six was an improved version of the 1926 6.5-liter Bentley. According to Bentley history, the engine was modified to liberate more power, with twin SU carburetors, a higher compression ratio and a high-performance camshaft.
The third of three Speed Sixes entered by Bentley into Le Mans in 1930, 'Old Number 3,' remains fully street legal and serves as source material for the continuation series. Linde and his team have added updates like hidden USB chargers, an electric fuel pump and pedal arrangement. "Feet sizes have grown a bit in 100 years," he said.
Bentley Speed Six Continuation Series from $1.8m, bentleymotors.com
Land Rover Series 1 Reborn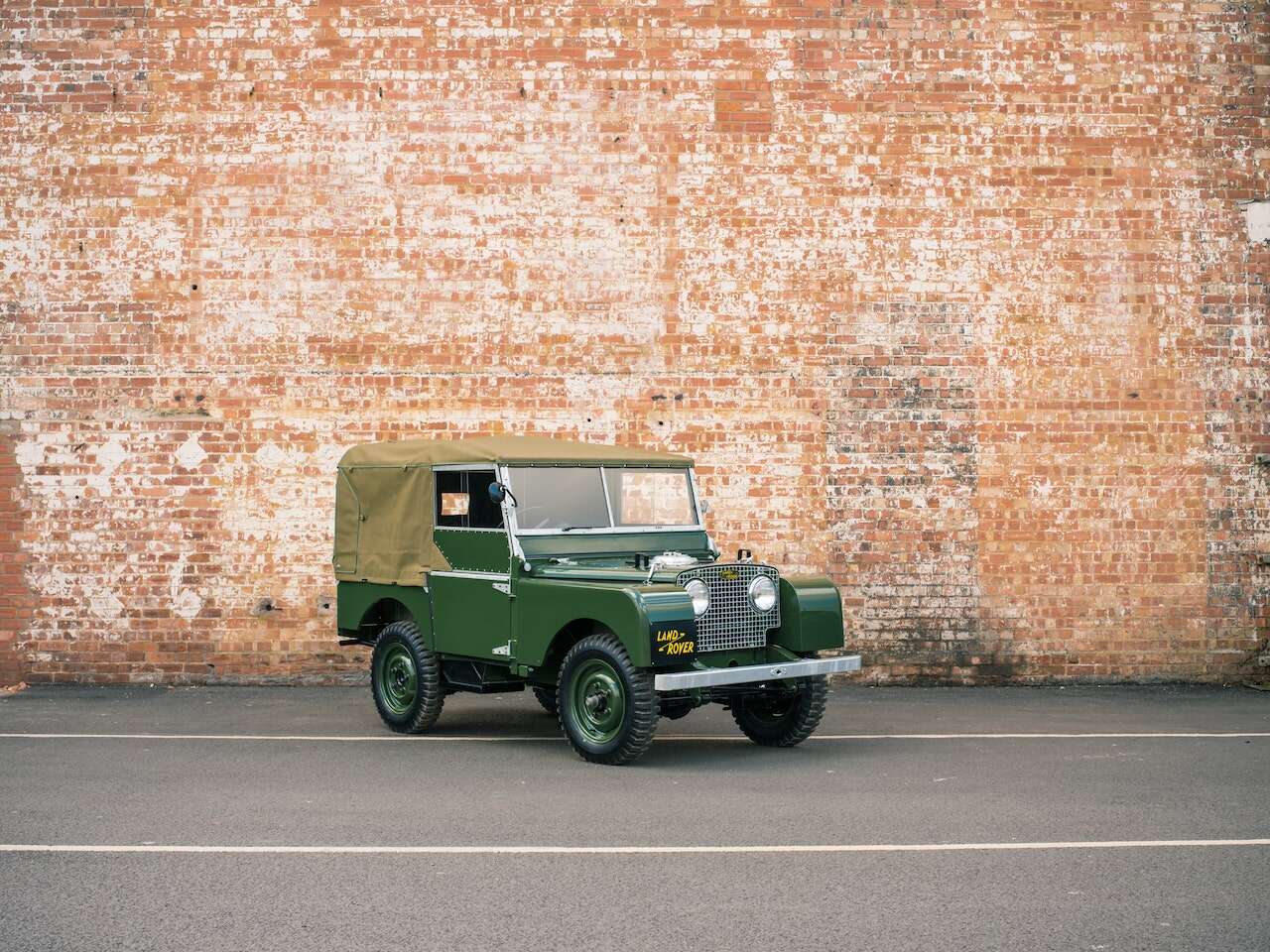 When Land Rover first announced in 2016 that the company would be scouring the globe to find 25 Series 1 vehicles to factory-restore, seemingly everyone had an opinion. Skeptics, enthusiasts, Land Rover engineers, collectors — the mere announcement of the car did exactly what it was intended to do: It got people talking.
"We don't just sell cars," said Dave Foster, head of engineering at Jaguar Land Rover Classic. "We create a family, we create experiences and, most of all, we support our customers."
The Reborn program generated the modern revitalization and continuation road map not only for Jaguar Land Rover, but for other luxury brands to delve into and renew their respective histories. Purchasing a factory-restored Series 1 "is just cool," noted Foster.
Built between 1948 and 1958 in short- and long-wheelbase forms and known as the precursor to the Defender, Series 1 was one of the brand's original explorer vehicles.
"Every car is unique because, frankly, it changed so many times. We spent a lot of time analyzing the archives, finding the original tools and methods and techniques, and we continue to honor them. I never thought I'd spend so much time searching for genuine brass floats or axles," Foster explained.
Originally offered with a four-speed manual from the Rover P3, a two-speed transfer box, and a choice of three engine options (a 1.6-liter inline-4, a 2-liter inline-4 or a 2-liter diesel producing 52 hp at 4,000 rpm), each Series 1 remains true to the 1948 factory specifications. Owners can choose between five period finishes including Light Green, Bronze Green, RAF Blue, Dove Grey and Poppy Red.
"Reborn also demonstrates the business's commitment to supporting customers with original and genuine parts for Land Rover models that have been out for production for longer than 10 years," said Foster. Considering the popularity of historic Defenders, Land Rover unearthed a new way to connect with old customers. "We've got renewed accessibility to components and existing customers reaching out to us saying 'this is what I need next,'" he added.
Land Rover Series 1 Reborn from $105,000, landrover.com
Superformance GT40 MK1 Tool Room Copy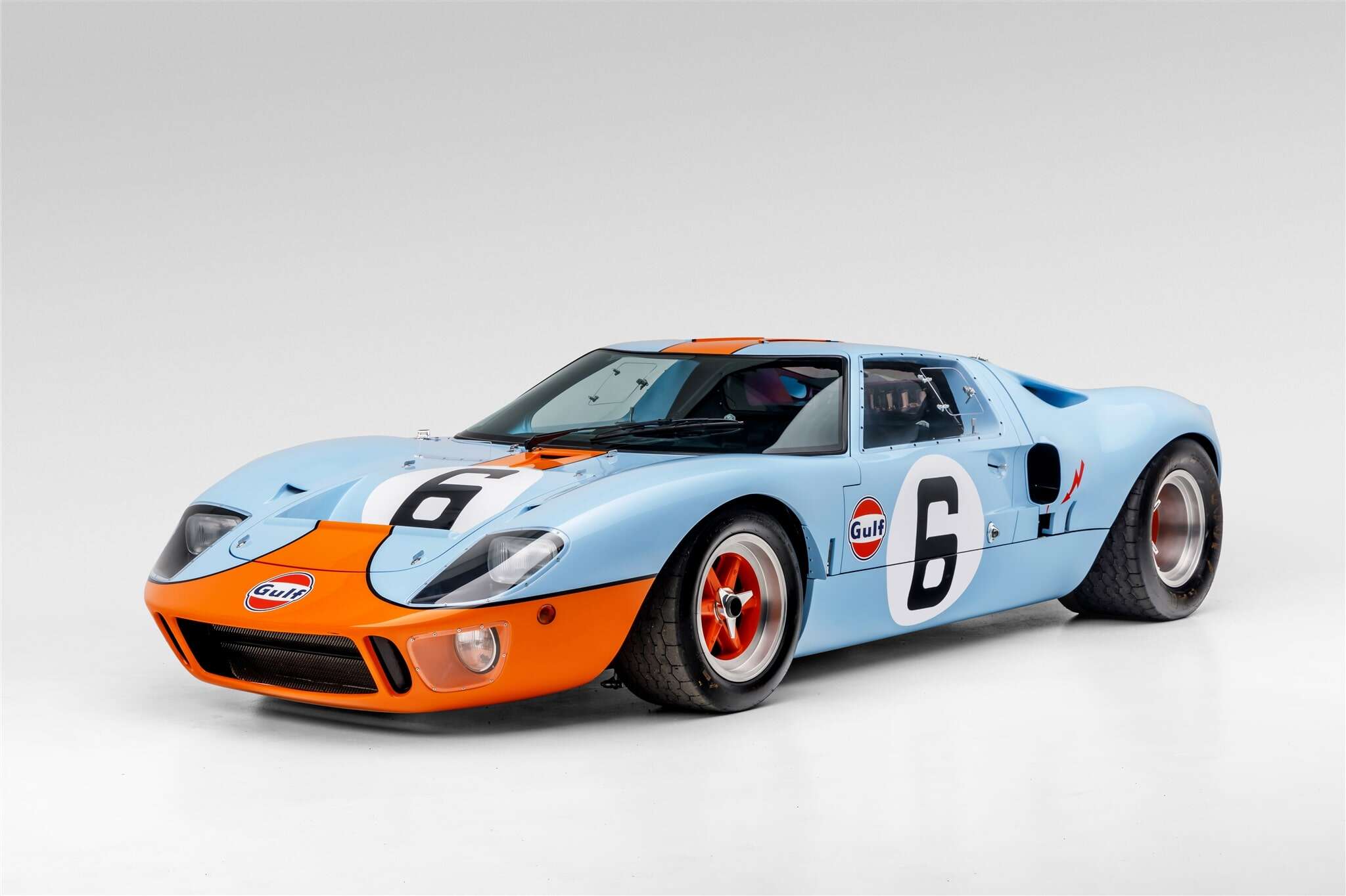 "Original cars are simply not available anymore," said Lance Stander, owner of Superformance. "Or in the case of Mercedes, they're $140m."
Stander's Superformance is the only company in the world licensed to produce GT40s. The original Ford cars from the 1960s followed a specific naming convention: GT40P/1000 and onwards. Stander and Safir GT40, owner of the GT40 brand, began where Ford left off, effectively continuing a bygone model's production.
The GT40 MKI Tool Room Copy mirrors the vehicle that won the 1968 and 1969 24 Hours of Le Mans race both aesthetically and mechanically. Built to the exact Tool Room trim, the car features a Cobra Automotive FIA correct 302 engine that produces 475 hp mated to an inspection ready transaxle. The chassis is "an exact replica of the original monocoque unibody structure," said Stander.
Development took five years, and the only modifications made were for safety and occasional comfort. "So better brakes, zinc galvanized coated steel for rust prevention, better tires and available air conditioning," he listed. Stander estimates that up to 95% of the car is identical to that of the 1960s.
"I don't really even like using the word continuation. I'm selling now to 30-year-olds. They saw the GT40 in a video game or a movie and liked that it was so different from current modern cars. They like the analog car feel, it's the real deal. They haven't even seen the originals and they don't care to," said Stander. "On the other hand, I have owners that remember the originals and are 80 years old. The touchpoint is different, but it's about the love of the car. However the person got there is how they got there."
Superformance GT40 MKI Tool Room Copy from $450,000, superformance.com
This article appears in the 05 Jun 2023 issue of the New Statesman, Summer 2023