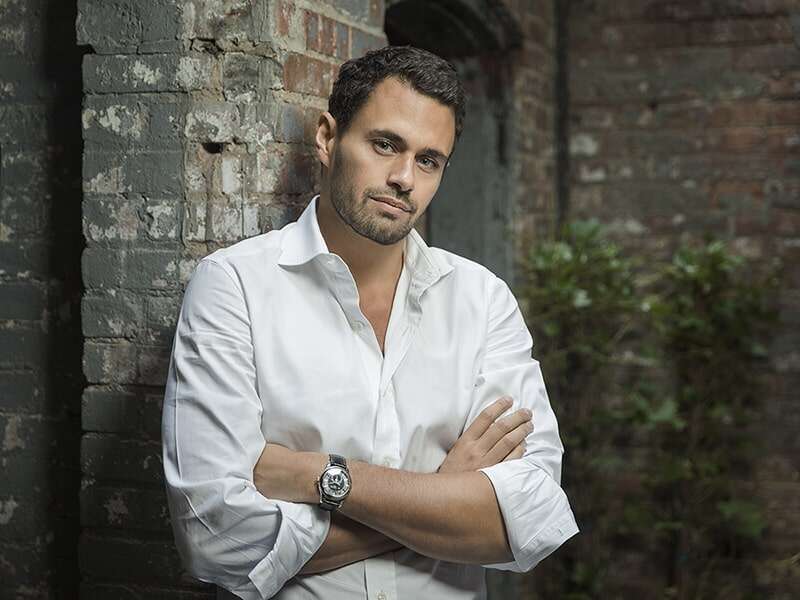 The experience-led, eco-conscious hotel group Habitas has been making waves in the hospitality world since its somewhat accidental inception at the hands of serial entrepreneur Oliver Ripley. Here, he tells Elite Traveler about the inevitable challenges of developing a hotel group in such an unconventional way, as well as the freedom it allows.
With the help of co-founders Kfir Levy and Eduardo Castillo, Ripley launched Habitas in 2014 with the aim of connecting a diverse group of like-minded individuals. However, what began as a few pop-up retreats and gatherings developed into a more permanent enterprise: in 2017, the first Habitas hotel opened in Tulum, Mexico – a popular Mexican hotspot among creative millennials.
While Mexico remains the home of Habitas's flagship property, the brand is now flexing its muscles further afield, with new hotel openings in Bhutan, Saudi Arabia and Costa Rica all in the cards. And the group is more than just hospitality: in addition to its ever-growing roster of hotels, Habitas has a charity arm – Habitas Rise – dedicated to supporting emerging and impacted communities around the world via art, self-expression and community infrastructure.
And of course, as we now expect of any burgeoning hotel group, environmental consciousness is woven into every element of the Habitas philosophy. From the innovative modular hotel structures designed to cause minimal impact on the earth to the commitment to eliminating single-use plastic across the group, Habitas is helping pave the path for sustainable tourism.
We spoke to Ripley about his personal philanthropic endeavors, individual and corporate environmental responsibilities and the ultimate Habitas experience.
[See also: The Most Luxurious Eco-Friendly Hotels Around the World]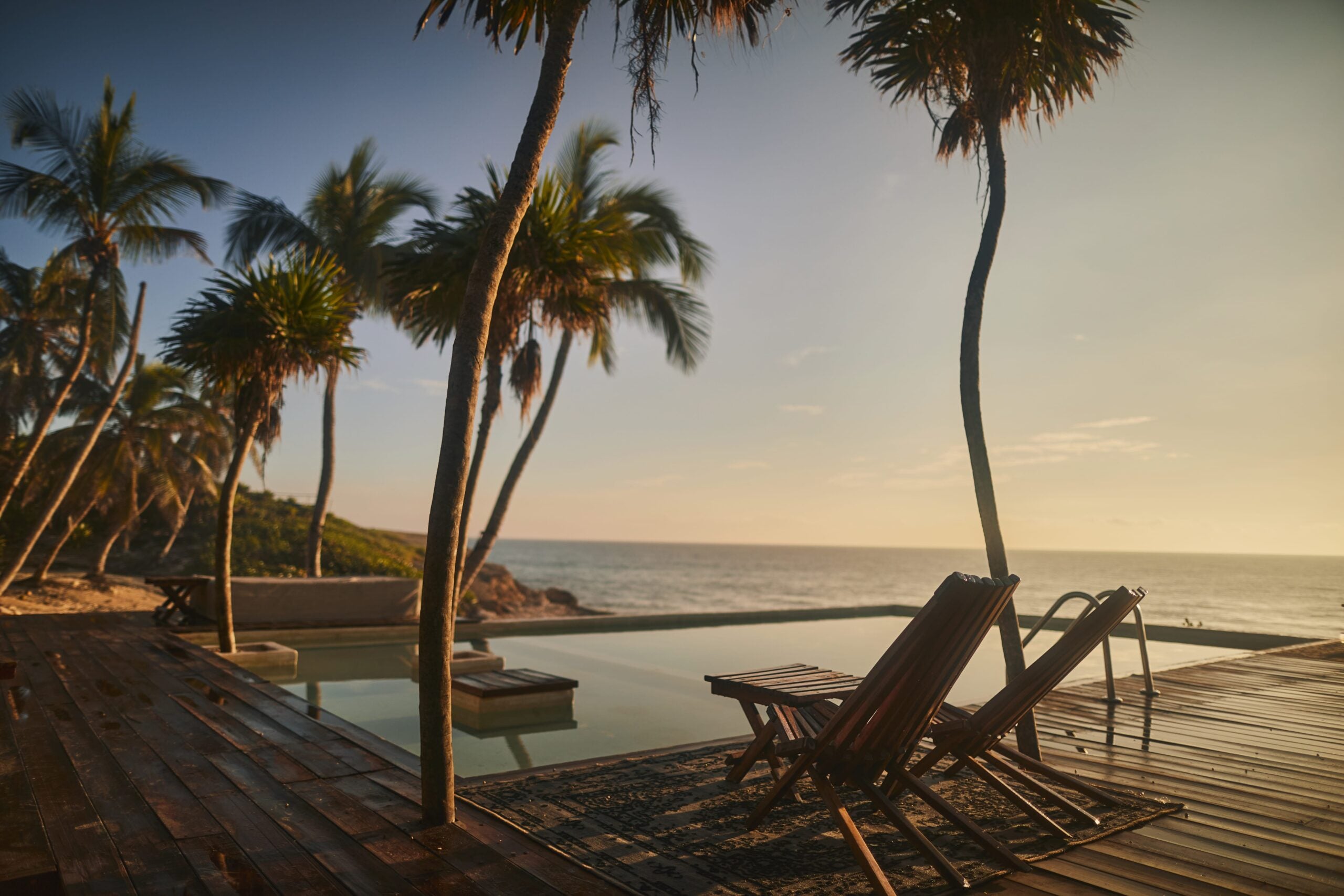 What has been a highlight in your career in the hospitality industry?
I've been in the hospitality industry a relatively short time, so starting Habitas and sharing this journey with my co-founders has been very special. Before that, I had been building technology companies and also [worked] in real estate and agriculture. Travel has always been my passion. Building Habitas has allowed me to explore some of the most beautiful places, learn about new cultures and meet inspiring people. With that in mind, I would say growth. As Habitas grows and expands, so do I [and] so does my perspective on what's most important – for myself, for my family, for this brand and for people that experience Habitas.
Aside from Covid-19, what has been the biggest challenge in building the Habitas brand?
When you're building a growing business and trying to disrupt an established industry, you will always be met by challenges and people who are skeptical of what you are doing. We never set out to create a hospitality company – Habitas was born out of passion. We did things differently because we knew no better. We faced many problems, and we ended up creating solutions in-house, step by step, building the different pieces of the company.
By the end, we had vertically integrated our entire process. While building [using] a traditional process requires multiple stakeholders, we design, manufacture, develop and operate our hotels under the Habitas brand, using technology to create efficiencies in scale, timing and cost.
You are often described as a philanthropist – how important do you think it is that individuals with the means to do so actively engage in environmental and social causes?
Philanthropy has been a huge passion of mine throughout my life and has become increasingly important as we develop Habitas, which is built on human connection and supporting local communities. We believed it was our responsibility to create our own impact initiative, and thus Habitas Rise was born.
We focus on giving back by strengthening local communities, education and promoting sustainable and conscious tourism. We set up pop-up schools to train and hire locals, as for us, hospitality is the kind of experience you receive when you come into an old friend's home, so it has to feel local. We also look to source local materials, produce and set up and support local micro-economies. Through Habitas, we have a platform on which to encourage conscious tourism and set new standards in sustainable development.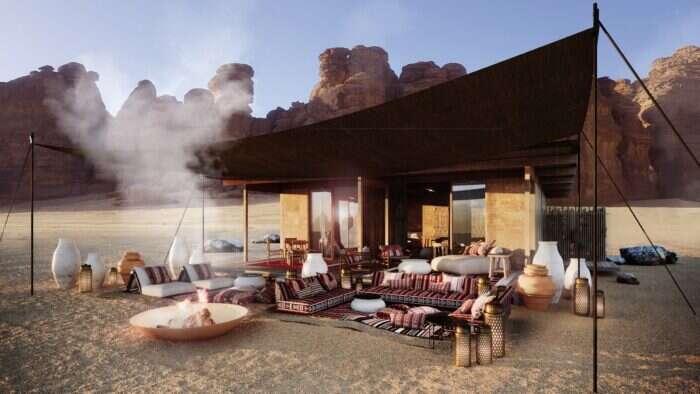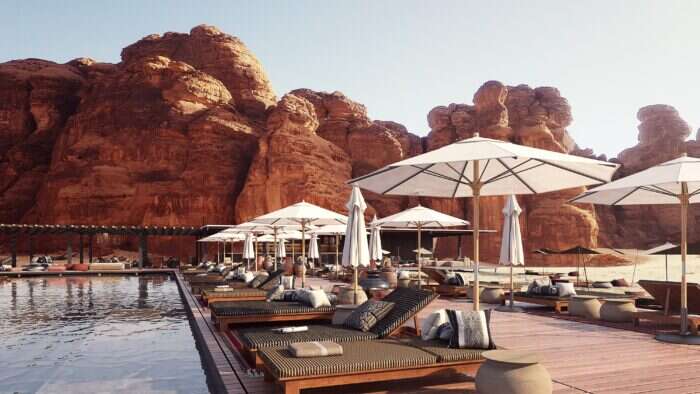 One of Habitas's main goals is to "disrupt" the hospitality industry. In your opinion, what about it needs disrupting, and how is Habitas doing so?
We never set out to disrupt the industry, nor to create a global hospitality company. We were building something for ourselves, an experience that didn't exist, and we took a commonsense approach to solving the problems we encountered.
My co-founders and I have different backgrounds, [both] entrepreneurial and creative, but funnily enough not a history in hospitality. Building and operating a hotel traditionally has multiple stakeholders, who can have different interests/priorities: management companies, owners, developers, architects. It follows a linear process, and a project can take three to four years from idea to opening. We do this all under one company. By designing, manufacturing, developing and operating in-house, we streamline the process.
We built our own factory in Mexico to build modular, and as a result we are able to begin manufacturing the rooms before permits have been received and construction has begun on-site. We standardize different modules and we flat pack and containerize the rooms to ship them to the sites. There they are assembled like Lego. As a result, we can do so in under 12 months – we are currently completing a project in Saudi Arabia that will take us 12 months from start to finish.
Sustainability is also important. Traditional processes of construction are some of the least sustainable and efficient practices in the world today. From a brand and customer perspective, we believe the narrative around what luxury means is changing. Our brand is based around building community and experiences; we don't focus on traditional luxury but bringing together like-minded people who share similar values around experiences that will expand their minds.
How do you think the hotel industry as a whole will respond to the growing consumer pressure for traceable sustainability?
We all need to do more consistently and conscientiously to protect our planet. This is our responsibility. Owners and operators will be forced to change their development practices, to foster environmental consciousness and sustainable methods of operation on all levels of the business.
[See also: Beyond Green: New Sustainable Luxury Hotel Group Revealed]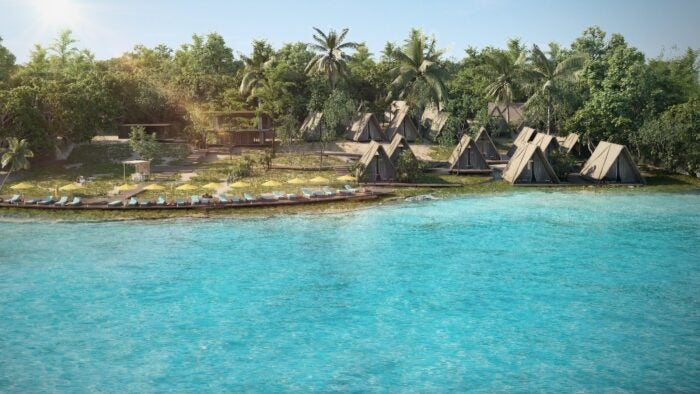 What efforts are being made to offset the carbon emissions caused by the long-haul transportation of Habitas's modular rooms?
We offset our carbon footprint through our partnership with Cooperativa Ambio and Scolel'te (The Tree That Grows), a reforestation project that protects indigenous communities in ecological zones in the state of Chiapas, Mexico. All of the proceeds from our musical concerts and film screenings at Habitas Tulum support this project, which has offset over 25 tons of CO2 until now.
Could you give us an indication of the longevity of each Habitas hotel? They are designed to touch the earth lightly – does this mean that they will each be open for a limited amount of time?
The light-touch construction method does not have a bearing on the longevity of the property or durability of materials used. In fact, we believe our structures are more sustainable and durable than traditional construction. Each Habitas "home" will enjoy a lifespan of our choosing, to be disassembled with little to no adverse environmental impact if the need should ever arise. It's a contingency plan, not an inevitability.
How do you envisage the ultimate Habitas experience?
Unexpected, fun, authentic, intimate, adventurous. A place where strangers become friends and friends become family. The programming and offerings of each individual "home" vary so greatly. Suffice to say [it is] unlike any before it and unlike any to follow. Our guests don't often leave as the same person they were when they arrived, and continue to return year on year, making new friends and going on new adventures.
2021 sees a host of new Habitas openings across the world. Which are you most excited about and why?
Habitas AlUla (Saudi Arabia) promises to be one of the most exciting hospitality experiences and locations and has certainly been a singular one for me in bringing it into the world. The region and the country are uncharted. We are excited to welcome people into our home and allow people to experience the rich culture, history and people. Allowing people to come and visit the country for the first time and make their own opinions on what they experience versus preconceptions. My first trip really changed my mind and perspective. This is the true gift that travel gives us; deeper compassion and understanding for one another.
Habitas AlUla is expected to open in 2021.