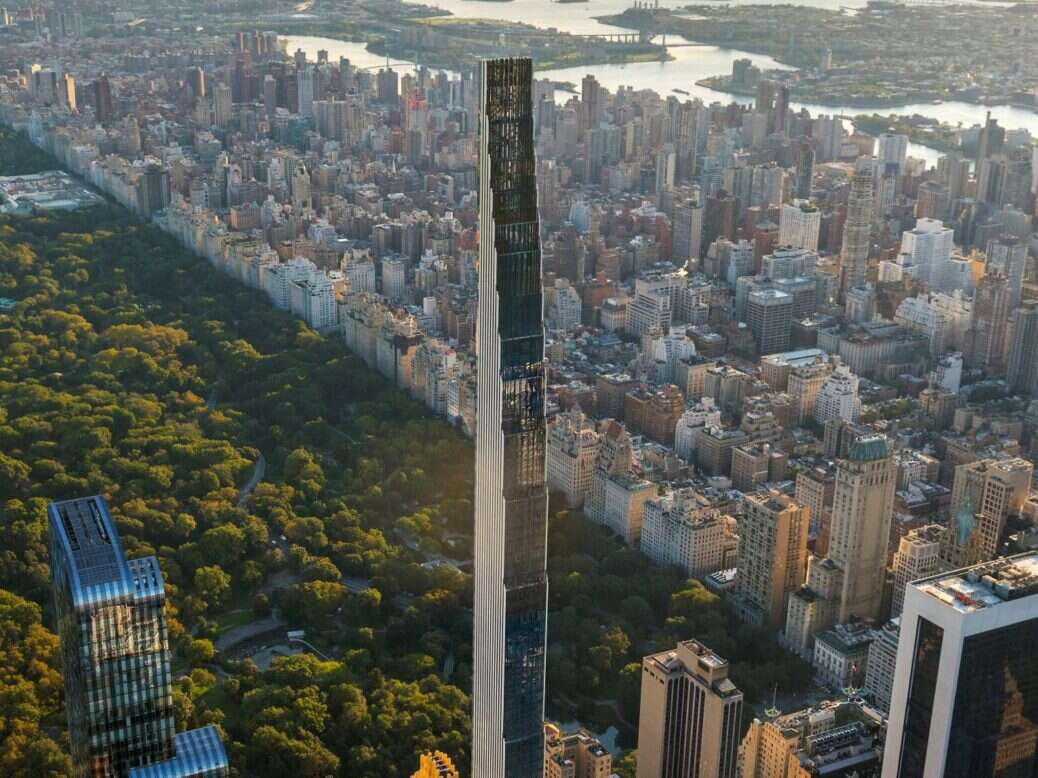 It's one thing living in a metropolis that is constantly and consistently setting the bar for architectural innovation; the life cycle of today's construction into tomorrow's skyscrapers is part of the joy of living in a city. It's another thing, however, living in such dwellings. Enter: 111 West 57th Street.
The newly constructed tower, which measures 1,428 ft long, is the thinnest skyscraper in the world, the second tallest residential building in the Western Hemisphere, and is set to be as integral to the New York City skyline as its pre-existing skyscrapers that have defined the city over the decades.
But lest we forget the second building that compromises 111 West 57th Street. Adjacent to the tower is Steinway Hall, a landmarked building that housed the iconic Steinway & Sons piano company from 1925 to 2014, with notable performances during this period including piano recitals by Vladimir Horowitz.
[See also: Remaining Rosewood Residences Mayakoba Cannot Be Missed]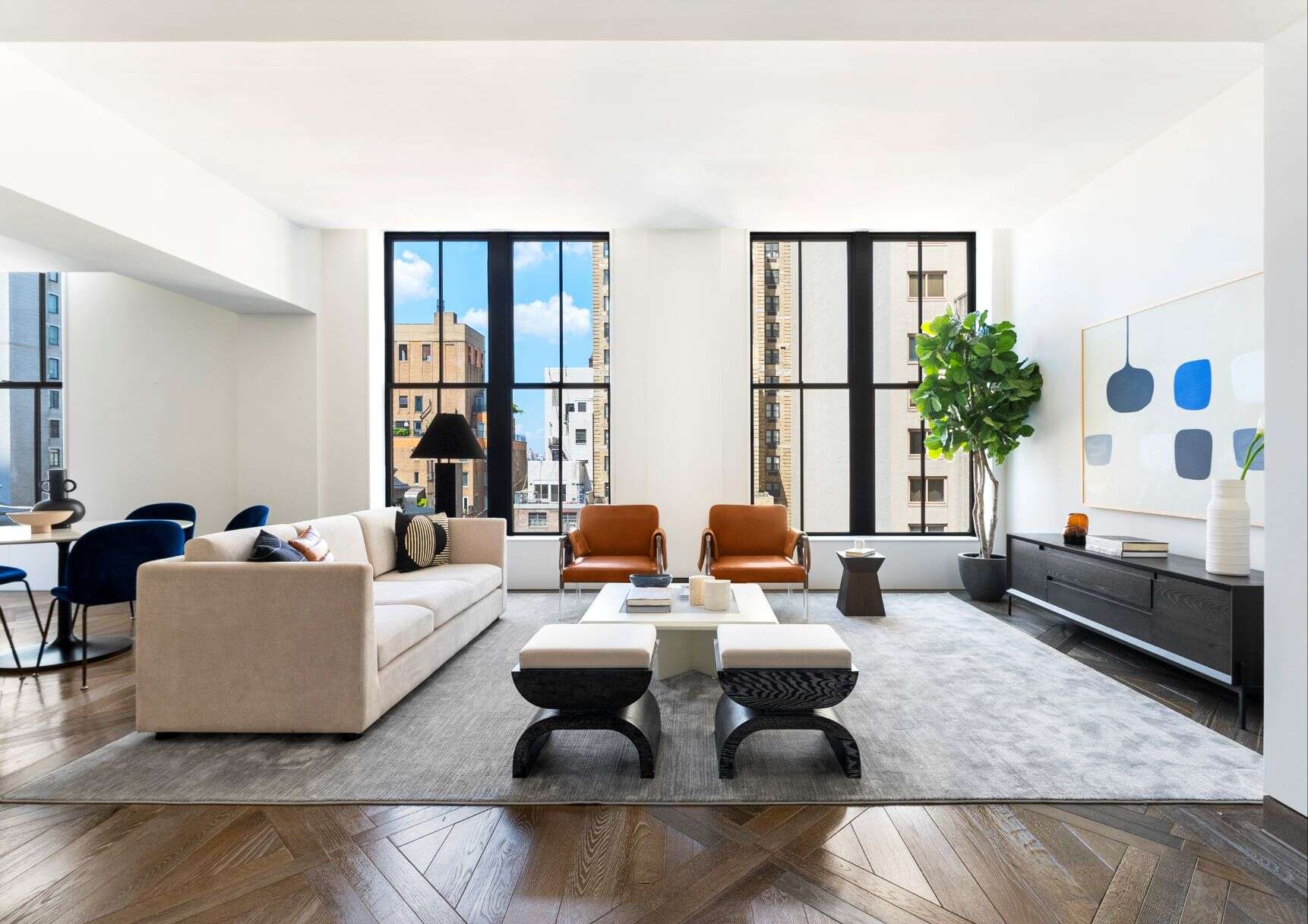 Evidently, it doesn't get more Big Apple than this exciting fusion of pioneering, future-facing architecture with what was a interwar New York City hotspot for culture and entertainment. Positioned right by where Central Park meets Midtown, the residences within 111 West 57th Street are not to be missed.
And it's the Landmark Residence 17N that's particularly caught our attention. Located in the landmarked hall rather than the tower, it boasts intimate spaces reflective of its pre-war roots whilst also providing all the modern amenities of the tower, such as the 82-foot swimming pool with separate sauna, steam and treatment rooms and a double-height fitness center.
[See also: Blanca Team Opens Foul Witch in NYC]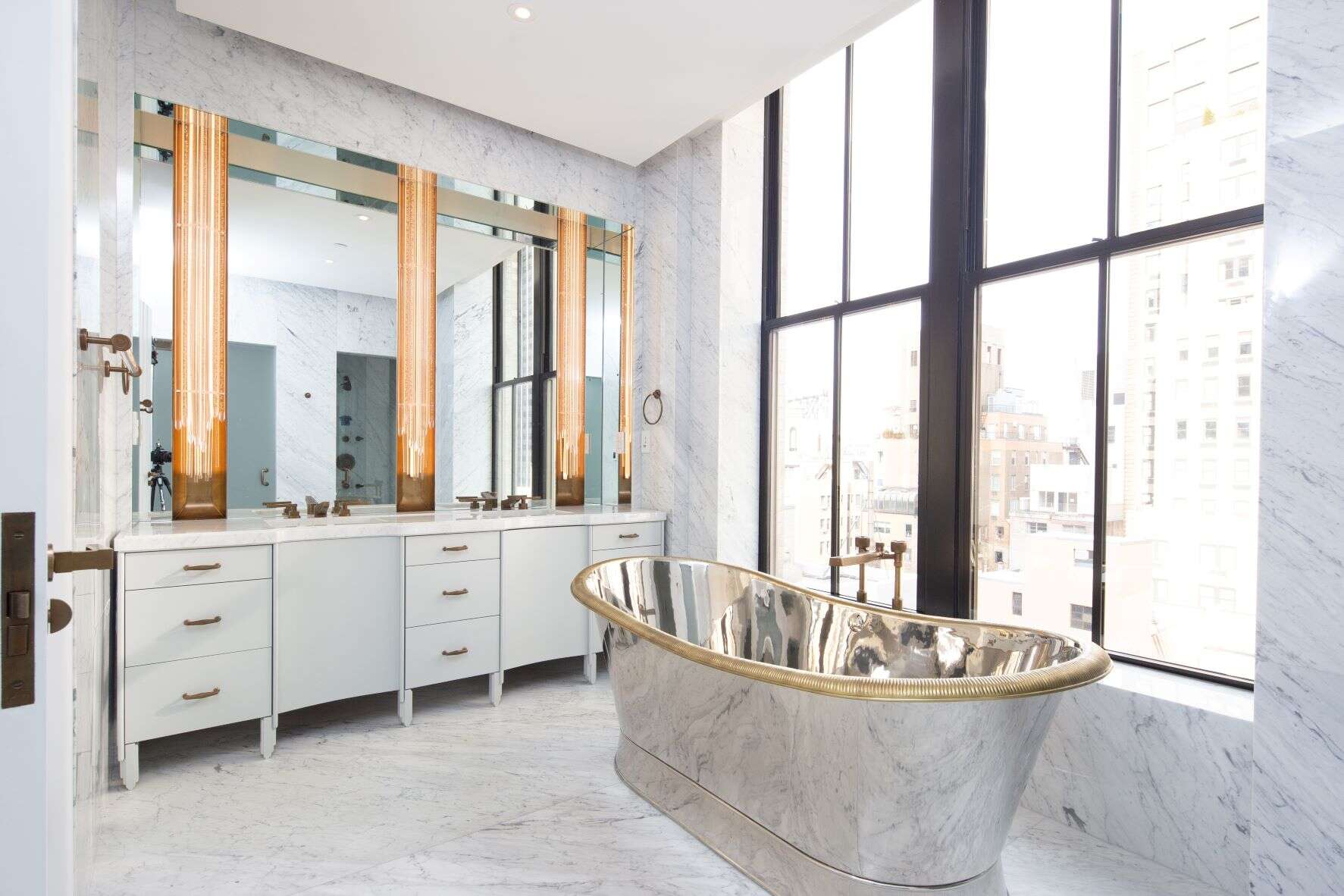 Landmark Residence 17N features two bedrooms and two and a half bathrooms, with the interior space coming in at 2,580 sq ft. The restoration of the building's original features is wonderful; this apartment is particularly notable for its sophisticated, windowed entry foyer, and the high ceilings and fireplace of the living room.
The open kitchen's focal point is the center island, which is decorated with quartzite countertops and custom hand-crafted cabinetry, details that are reflected in the jewel onyx-toned powder room. The bedrooms are full of light, with wonderful vistas of the world-famous New York City skyline. And yet out favorite feature? Admittedly the free-standing copper soaking tub. Gleaming with bronze fixtures by P.E. Guerin, it is positioned right by a sensational window, for the best city soak in the whole of Manhattan.
$6,995,000. 111w57.com