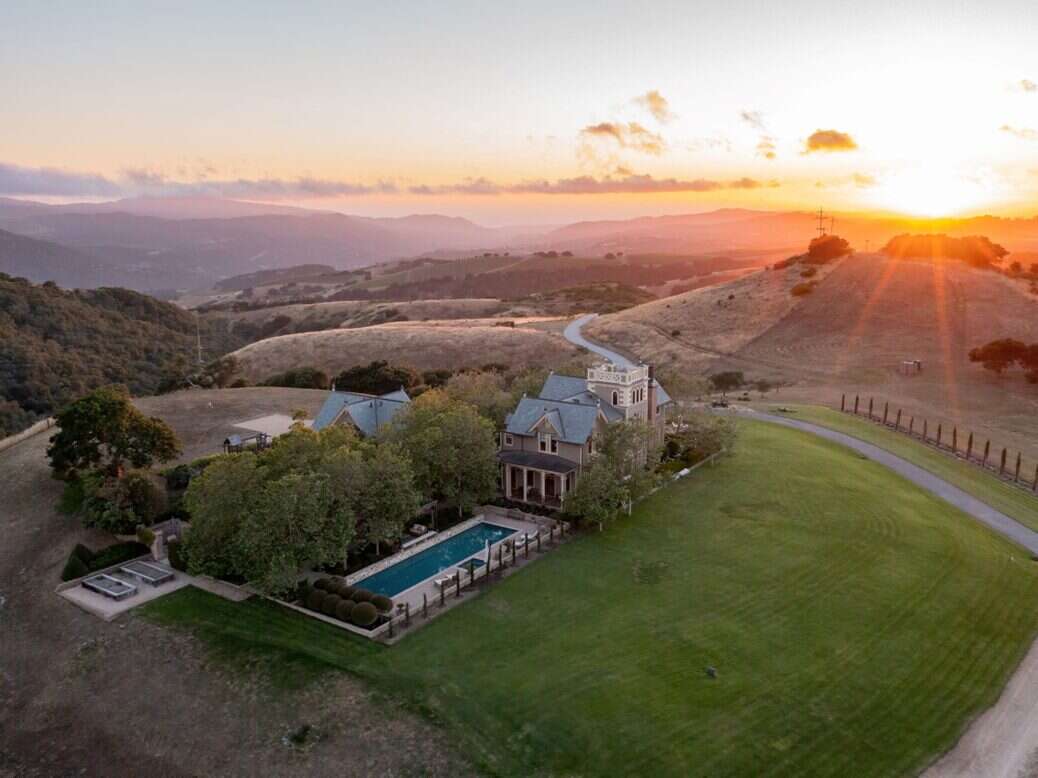 Sprawling across 265 acres of rolling Californian hills, in which the horizon extends to the mountains, the Pacific Ocean, the bay and even the city, this Carmel Valley property is everything we adore about the world-famous district – and then some.
Perched atop Laureles Grade and bordering the mesmerizing Garland Ranch Regional Park, 907 Laureles Grade remains one of the standout pieces of both real estate – and standalone architecture in its own right – across Carmel Valley. Which, considering Carmel Valley is one of the most sought-after locations to own a slice of property across the United States, is quite the statement.
This Carmel Valley property was built in 2008, but 907 Laureles Grade is far from the modern glass mansions that so define its Californian neighbor Calabasas. Instead, the Carpenter-Gothic style of its architecture feels utterly timeless in aesthetic and classical in grandeur.
[See also: The Most Luxurious California Staycation Destinations]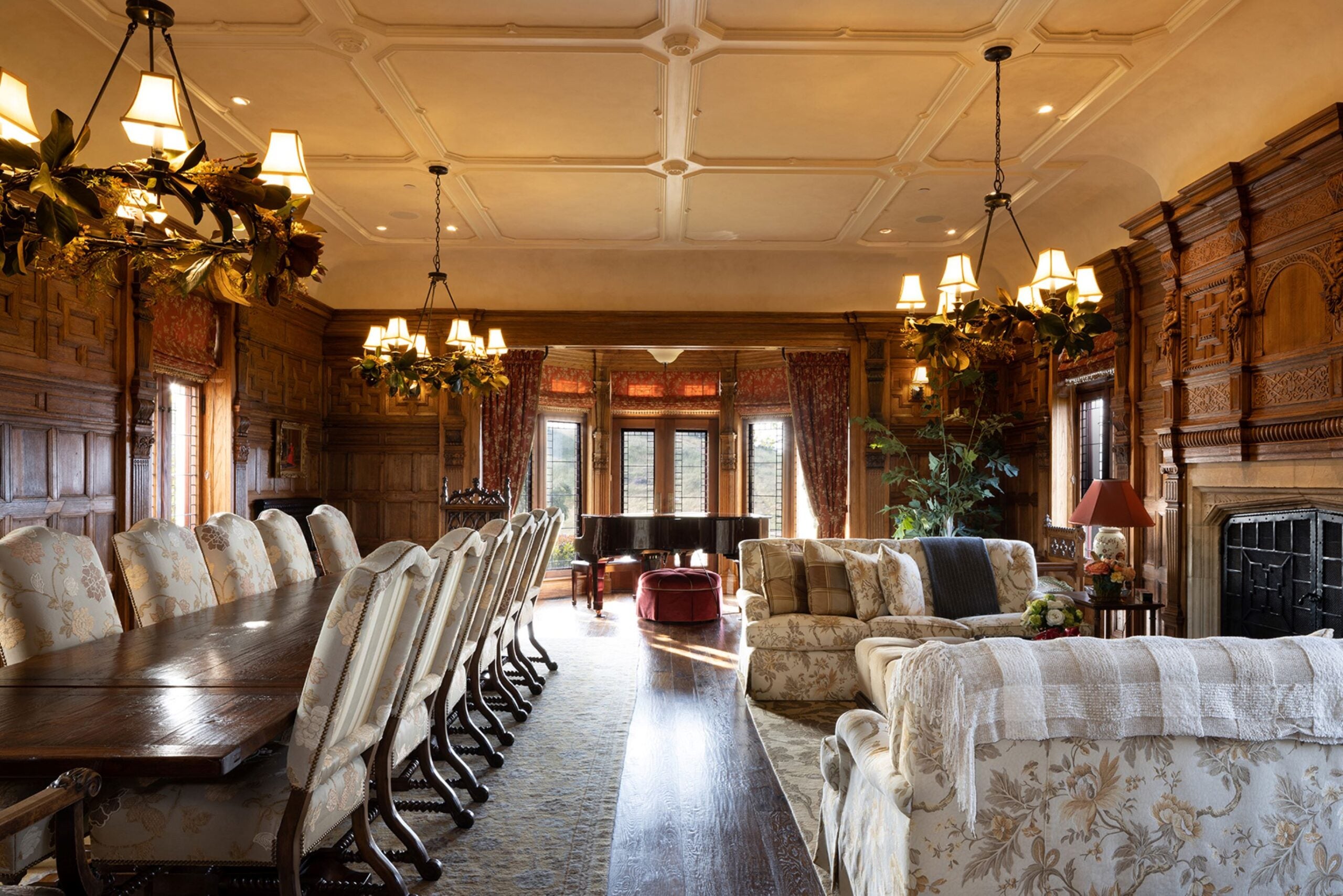 There's a touch of Old Hollywood to the interior; the living spaces boast gorgeously designed wooden walls and chandeliers, whilst Persian carpets and pillared bay windows assert European elegance of generations gone by.
Stylish and personable throughout, the 4,646 sq ft main house, which was purposefully built to be a family home, features six bedrooms and five bathrooms, whilst the guest house – formerly a carriage house – includes a spacious bedroom and bathroom, rendering this the perfect property for hosting family and friends.
[See also: The Most Beautiful Wineries to Visit in California]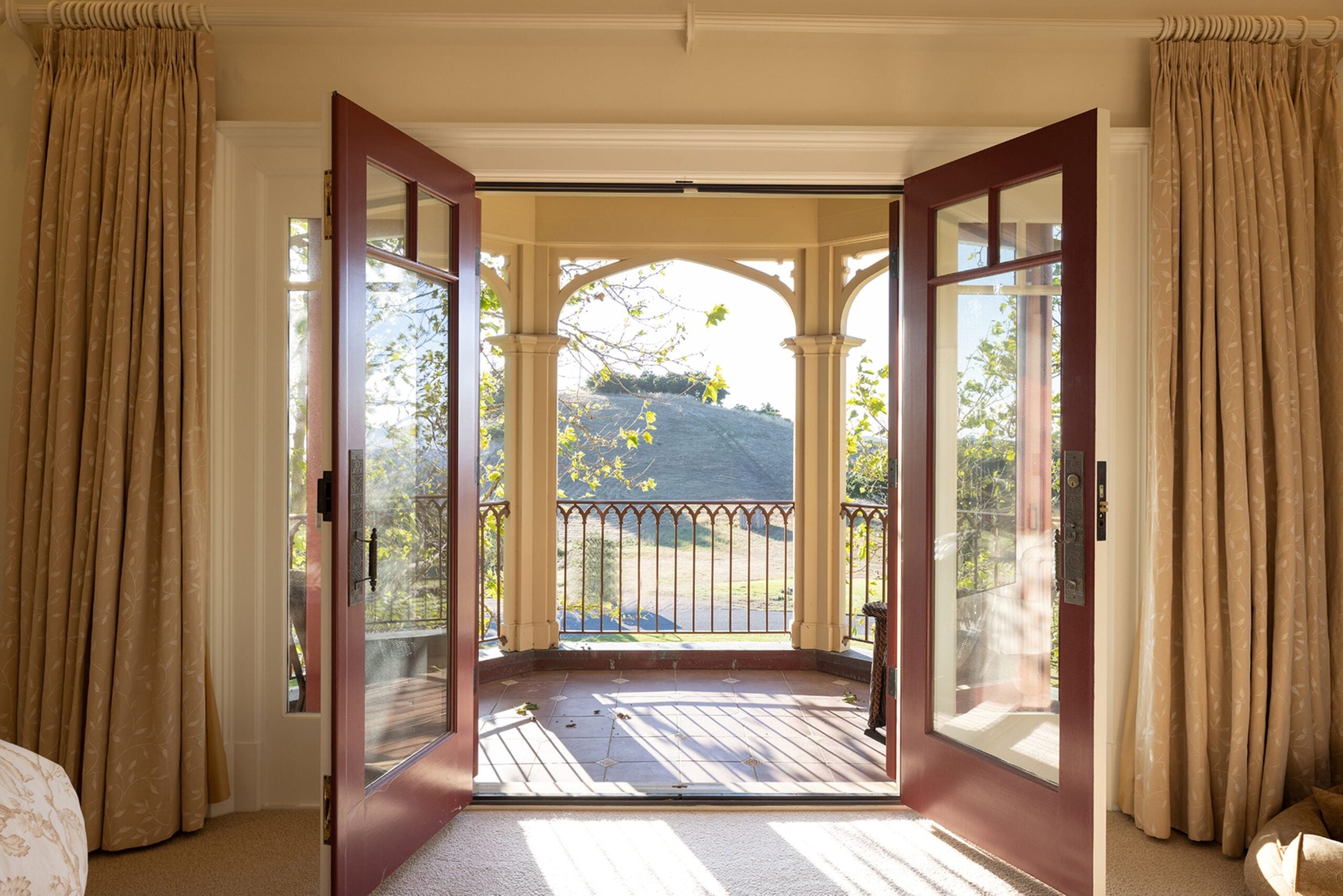 And with three miles of private trails across the estate; not to mention the plethora of both physical and cultural activities to engage with and enjoy across Carmel Valley; the positioning of the property is also close enough to all the amenities offered by Pebble Beach, Monterey Regional Airport, and Carmel-by-the-Sea.
Closer to base, and a feature that guests will love as much as the family, is the property's lap pool and hot tub. With a gorgeous outdoor lounging space built beside it, and planted right in front of the house amongst the flowers and trees, it is the perfect spot to enjoy the sun in the part of the country celebrated for its year-round sunshine.
$10,700,000. sothebysrealty.com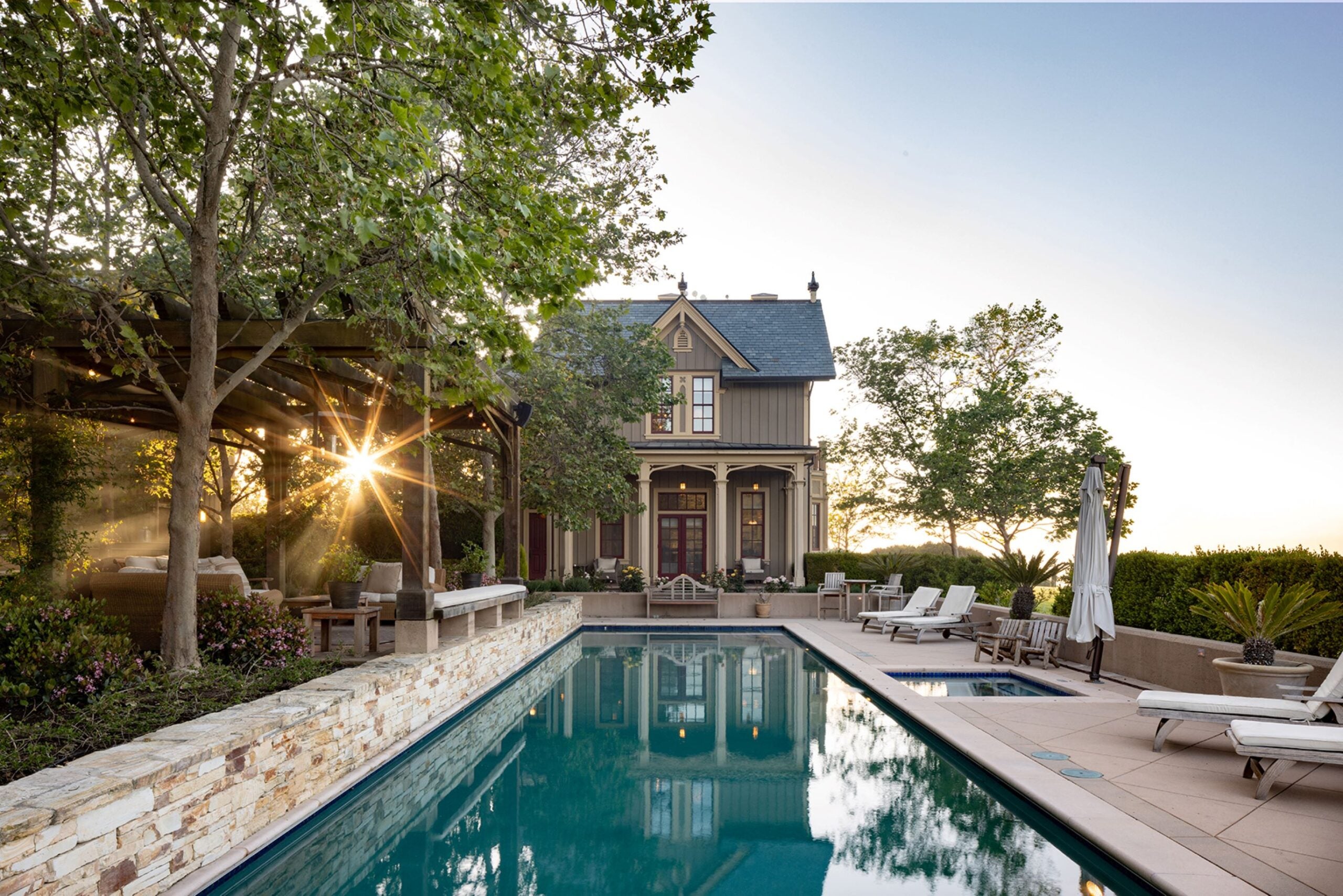 [See also: Exploring the Unexpected on the Road in Arizona]