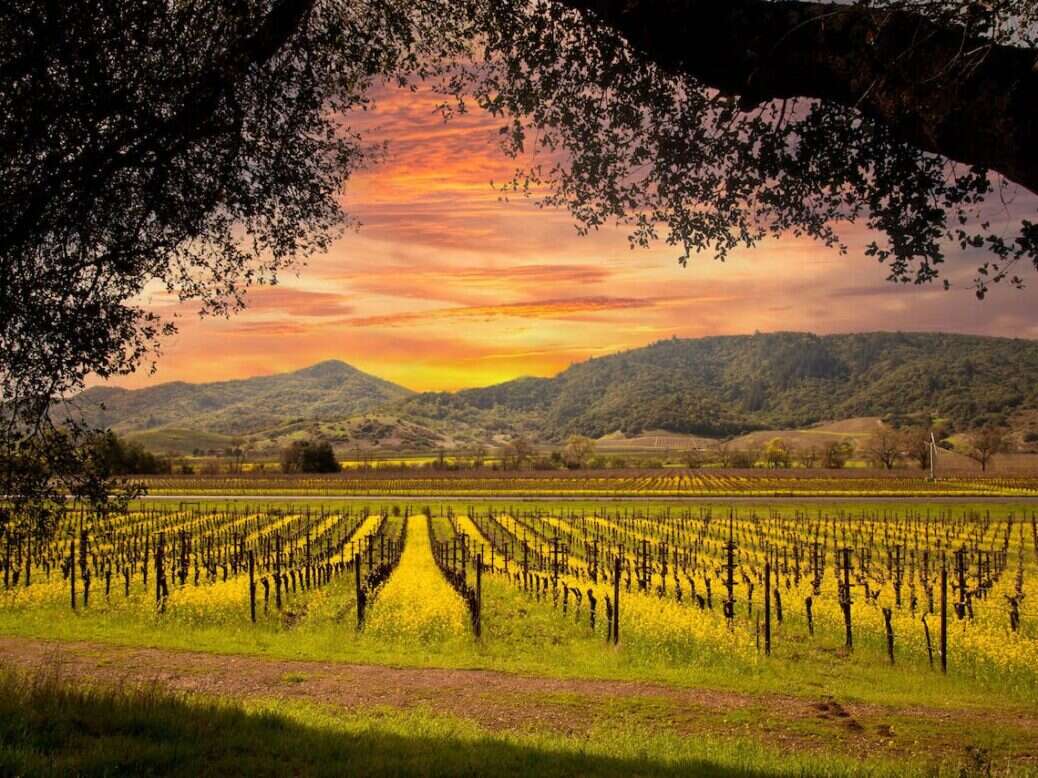 California's wine regions have long been a destination of choice for domestic oenophiles and honeymooners but in recent years places like Napa Valley and Healdsburg have started to attract global attention for their fine wines. At the best California wineries, a new generation of winemakers are producing wines on par with anything coming out of France, Italy or Spain.
This is definitely a good time to start thinking about California wine as an investment, but it's also the best time to visit. Not only are there stupendous resorts (Four Seasons Napa Valley and Montage Healdsburg amongst them) but there are also world-class vineyards to visit.
Here, we take a look at some of the best and most beautiful vineyards California's wine regions have to offer.
[See also: Behind the Scenes at Bollinger: Two Centuries of Fine Champagne]
Brand Napa Valley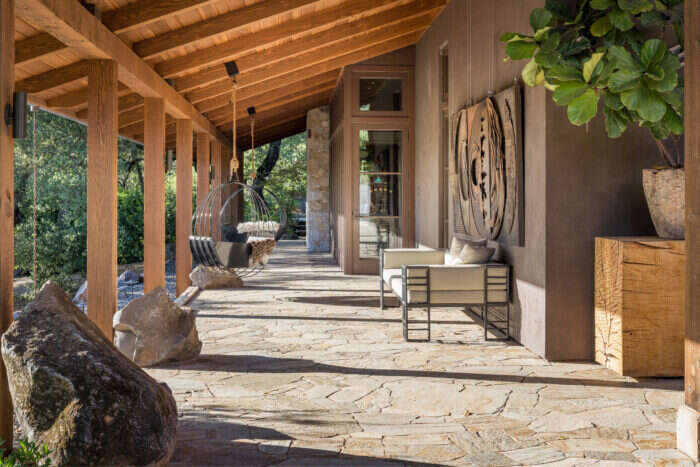 First up on our list of the best wineries in California is Brand Napa Valley, a prestigious 110-acre estate overlooking Oakville from atop Pritchard Hill in the heart of Napa Valley. The winery and caves were constructed in 2013 by architect Juancarlos Fernandez using practices that align with Brand's sustainability focus, such as opting for environmentally sensitive materials for the build. This year, Brand Napa Valley also revealed the interiors of its redesigned tasting room, which has been created by Erin Martin Design.
The estate produces a range of top-quality wines and has cultivated three vineyards that range from 1,200 to 1,400 feet in elevation, growing a mix of Cabernet Sauvignon, Cabernet Franc and Petit Verdot. Brand Napa Valley has a portfolio of four wines made exclusively from the estate's vineyards; these range from its flagship Brand Cabernet Sauvignon to the hallmark Brand Proprietary Blend, as well as the Brand Napa Valley White Wine, which is a blend of four Italian varietals.
Tolenas Winery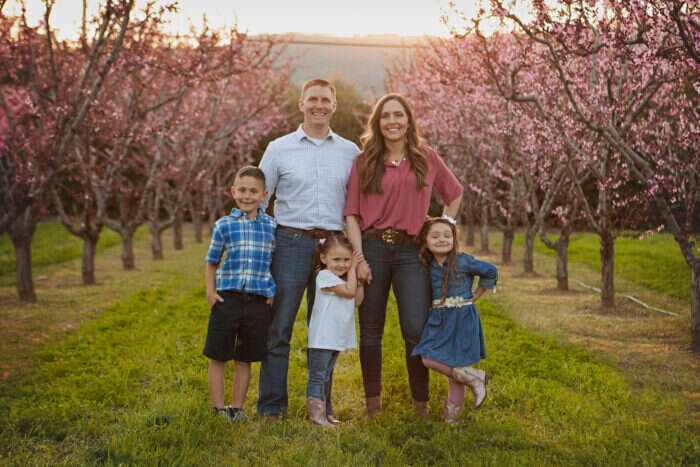 Launched in 2015 by Lisa and Cliff Howard (a husband-and-wife team), Tolenas Winery is a family-owned and operated winery set within the beautiful Suisun Valley. Situated between San Francisco and Sacramento in northern California's Solano County, Suisun Valley was one of the first AVAs (American viticultural areas) in California – second only to Napa Valley – but the wine region has remained a hidden gem, offering visitors world-class wines and a beautiful landscape without the crowds.
Tolenas Winery specializes in creating "clean" wines, preserving the integrity of the fruit and protecting the land as much as possible, including keeping the vines free from any additives or chemicals. As a second-generation farmer, winemaker and agricultural engineer, Lisa Howard is also using innovation to create wines that appeal to a new generation of enthusiasts, including creating a unique port called Lot 38 Dessert Wine and a rare White Pinot Noir, which won the 2019 International Women's Wine Competition.
[See also: Château Quintus: Exceptional Reds from an Unbeatable Terroir]
Oak Farm Vineyards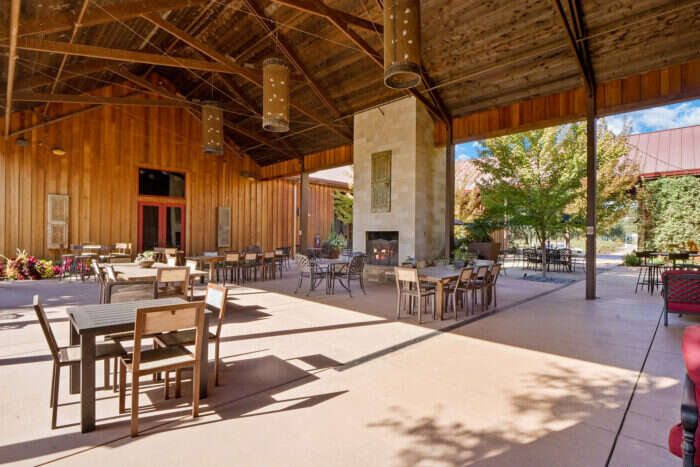 Known for its seasonal events (when it's safe to host them) including artisan fairs, holiday festivities and wine-paired dinners, Oak Farm Vineyards is a historic estate in the heart of the Lodi wine region in San Joaquin County. The estate has a rich history, including being home to centuries-old oak trees and a beautiful colonial-style home built in 1876. It is now owned and operated by the Panella family, whose agricultural roots in Lodi date back 85 years.
Oak Farm Vineyards wines are award-winning varieties that offer oenophiles a taste of far-off regions, including an Italian style Barbera and Primitivo. As well as an expansive outdoor seating area and terrace for wine tastings, Oak Farm Vineyards has several spaces for hosting private events, such as the new Barrel Room (up to 150 guests) or the Club Room (up to 45 guests) for more intimate celebrations. If this weren't enough, true wine lovers can stay near the estate at the AnnaDan Vineyard Suites – a fully furnished, two-bedroom property within walking distance of the winery.
Trombetta Family Wines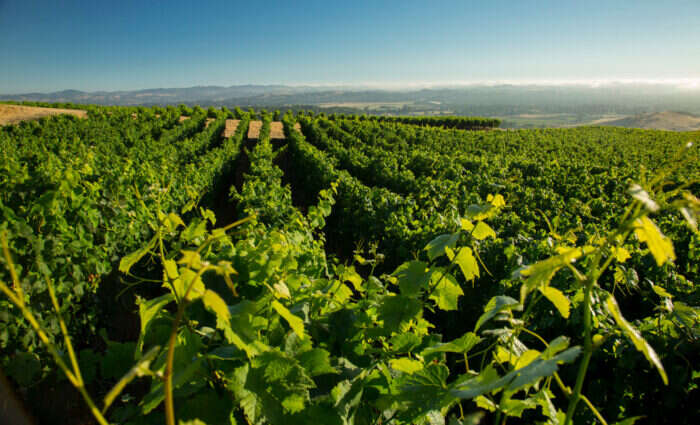 Trombetta Family Wines is a small winery in one of California's youngest AVAs, Petaluma Gap, best known for its cooler climate and wind conditions that have been linked to more intense wine flavors and increased age-worthiness.
As its name suggests, Trombetta is a family winery; it is run by award-winning mother-and-daughter winemaking team Rickey Trombetta and Erica Stancliff, with Stancliff acting as head winemaker. Both women are founding members of the Petaluma Gap AVA, and Stancliff has been the President of the Petaluma Gap Winegrowers Alliance for the past three years.
Working closely with its growers, Trombetta Family Wines creates effortlessly balanced small lots of Chardonnay and Pinot Noir varieties. When it is safe to do so, Trombetta offers intimate tours of the custom crush facilities and tastings of its wines at the family's own home.
The winery also runs La Famiglia Wine Club, which offers priority ordering on limited-production wines and complimentary tickets to events run throughout the year, including Trombetta's exclusive Wine Camp.
St. Francis Winery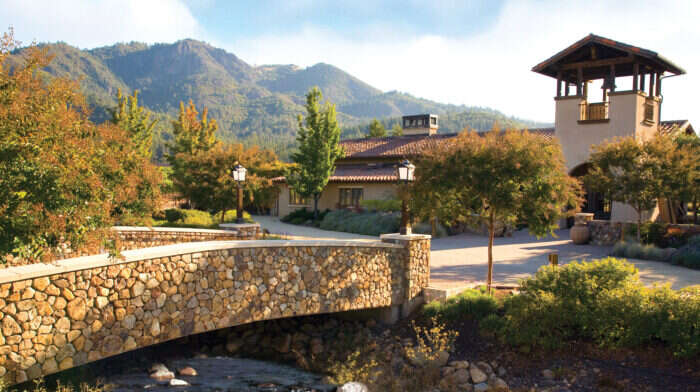 A Certified Sustainable family-owned winery in Sonoma Valley, St. Francis was established in 1971 as a vineyard when founder Joe Martin planted 22 acres of Chardonnay and 60 acres of Merlot – a first for the valley. St. Francis officially became a winery in 1979 and has been making high-quality wines ever since. St. Francis has one of Sonoma Valley's most majestic settings, which is why many of the winery's events take place outside on the spacious patio.
Throughout the winery's history, it has sought to preserve the natural landscape and resources, including building a 457kW solar energy system on-site, water-saving irrigation practices and environmentally responsible packaging. In 2012, St. Francis Winery also planted a two-acre estate garden, which allows the winery's chef to offer a multicourse Wine & Food tasting experience that is truly farm-to-fork.
Crocker & Starr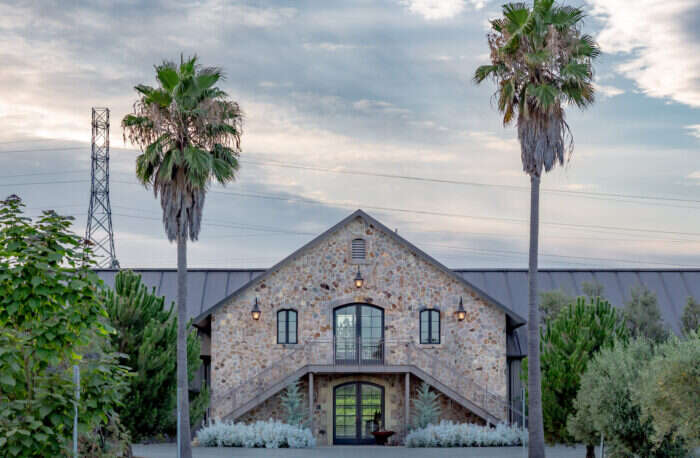 Established in the 1870s, the Crocker Estate in St. Helena is some of Napa Valley's oldest continuously farmed land. It wasn't until 1997, however, that the entire vineyard was transitioned to organic practices; though it is not formally certified, owner Charlie Crocker and business partner Pam Starr have made it their mission to use responsible and sustainable farming techniques across the estate, combining new-world technologies with old-world philosophy.
Crocker & Starr wines are handcrafted, world-class varieties made in small batches to capture the essence of the vineyard's exquisite terroir. The estate currently creates five wines – a Cabernet Sauvignon, Cabernet Franc, Malbec blend and Sauvignon Blanc – and production is carefully overseen by winemaker Evyn Cameron, who continues to maintain and add to the heritage and legacy of the estate.
Spottswoode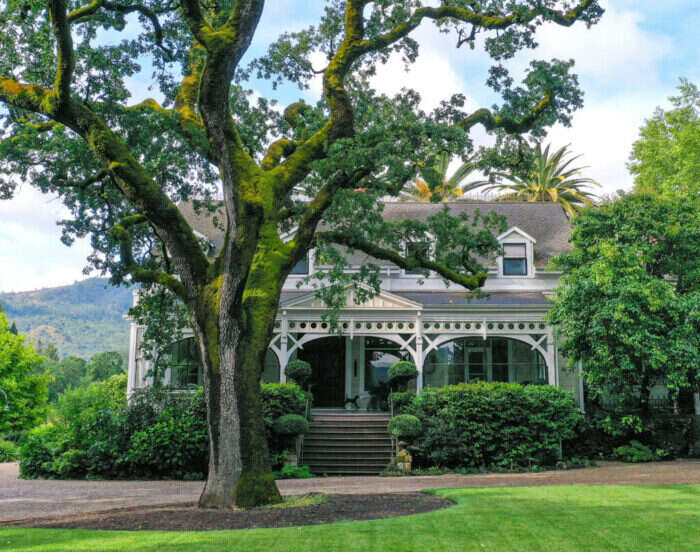 Situated at the foot of the Mayacamas Mountains in St. Helena, Napa Valley, this tranquil estate is a must-visit for those on a romantic retreat. Acquired by Mary and Jack Novak in 1972, the winery remains a family-run business, managed by Mary's daughter, Beth Novak Milliken. The estate consists of 42 acres of land and three beautiful historic buildings: a Victorian farmhouse (which serves as the tasting room), a Pre-Prohibition era residence surrounded by gardens, and a stone cellar.
As one of the first wineries to adopt organic farming in Napa Valley, Spottswoode leads the way when it comes to sustainable soil practices, working closely with biodynamic specialists to create a healthy ecosystem. Each year, the estate produces exceptional Cabernet Sauvignons and Savignon Blancs which guests can sample during the intimate tour and tastings.
[See also: The Rush to Save Old Vines]